Brilliant Artist and Activist, Hillary Raimo Captures the Essence of our Social Climate in her latest piece entitled "Apparition"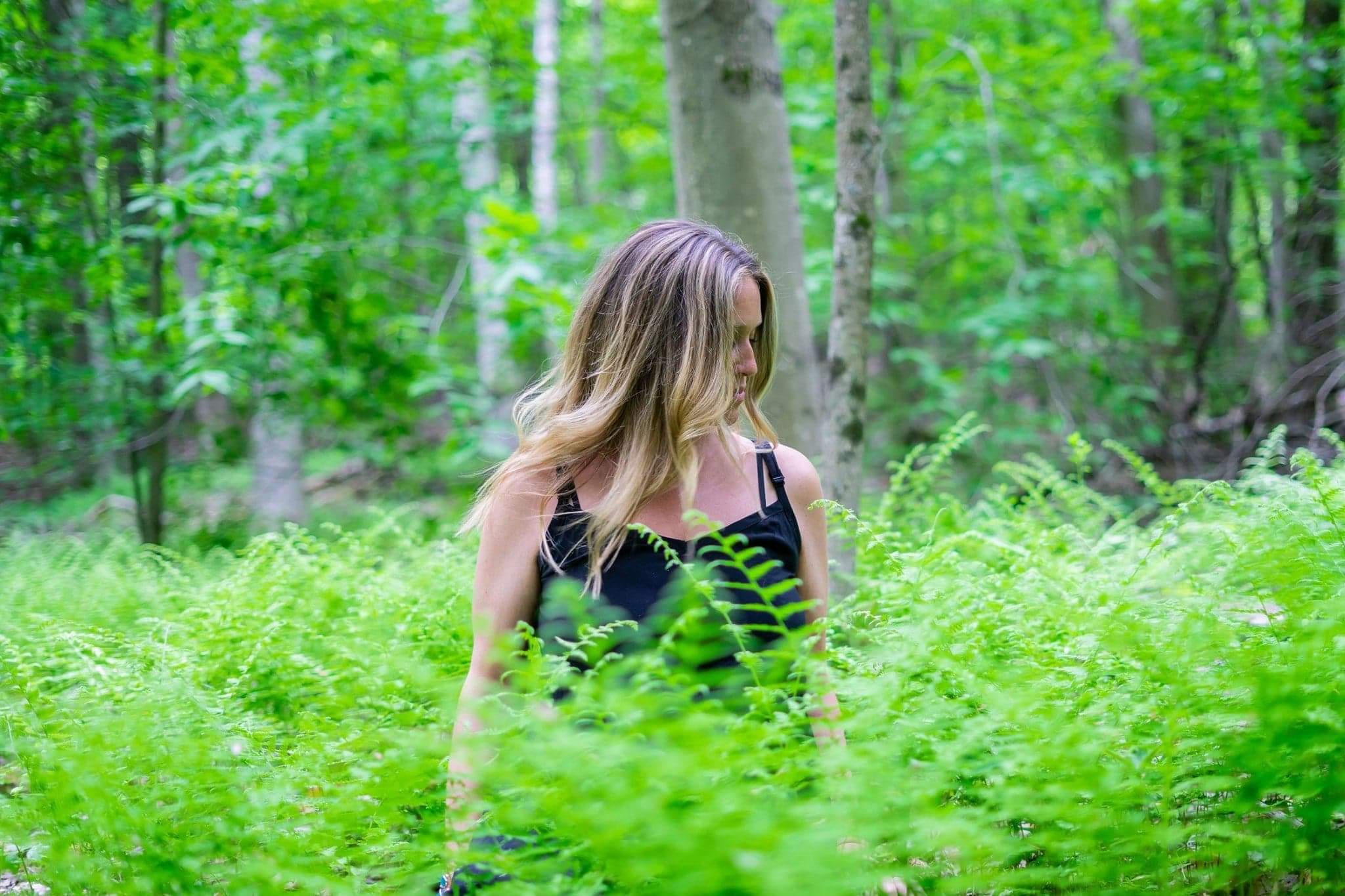 "Hillary has a brilliant mind that is focused on healing and consciousness, and she is drawing together some of the most meaningful teachers and thinkers of our time." – Barbara Hand Clow, internationally acclaimed ceremonial teacher, author, and Mayan Calendar researcher.
Raised in part by her activist grandparents, who were Quakers, it would be natural to assume that Hillary Raimo would automatically have a sense of activism herself, and a curiosity for truth, running through her veins. And, after discovering the inner-being of a woman who is well on her way of becoming an artistic icon in her own right, it is clear to see that she is by all means a truth-seeker. Raimo is a breath of fresh air in that she is incredibly open-minded and finds value in all perspectives; compiling all information to form a true, educated opinion that she whole-heartedly calls her own. Raimo is not only a gifted artist, painter and photographer, but a businesswoman who is a licensed NYS real-estate and insurance agent, radio broadcaster, producer and writer. She has traveled the globe and has had the opportunity to immerse herself into ancient cultures and religions. She has accumulated a lifetime of experiences derived from many diverse civilizations, and people, and has wondrously added the countless number of perspectives into her various collections of art.
A recent luxury that Raimo has had the pleasure of experiencing is to work alongside Pulitzer Prize winning photographer Essdras M. Suarez. As she now opens up her schedule to collaborations, mentoring, commissions and curating Raimo's mentoring, partnered with her high-level business skills, will surely make her a valuable resource to many. As an already well-known artist in New York, Raimo's works have been featured in NYC galleries including the Salmagundi Club in Manhattan, the Spring Street Gallery in Saratoga and is regularly featured in the traveling exhibits of the Schenectady Photographic Society. Raimo, noticed and celebrated for her ability to translate a wide range of realities and issues of today's social climate, into beautiful works of art, has quickly become a highly sought-after artist, by collectors, and has inspired many up-and-coming artists.
And now, the esteemed honor, of being chosen as 1 of 25 women artists from NJ, NY and Pennsylvania whose work will be highlighted at "The Space Between: Questions of Place in Times of Uncertainty" for the Women's Caucus for Art New York Chapter (WCA NYC), has been given to Hillary Raimo.  The exhibit, held from September 5th – September 26th, in the Alfa Gallery in NJ, will be open as an all-media exhibition and was formed in an effort to build bridges between certain regions, focusing on women artists living in New Jersey, New York and Pennsylvania. A diverse female audience, was encouraged, in order to empower voices who are often suppressed. This unique display of art, that is a diversified assortment of work by women artists from a variety of backgrounds, will shed light on new viewpoints of the connection between female identity, circumstances and the environment, placing value on the foundation of space, in an ever-changing, uncertain climate where public skepticism has become an inherent concern. As this exhibit began with multiple ideas for themes, it ultimately was decided that "The Space Between" was the necessary choice to provide interesting interpretations of our current position and was juried by Jeanne Brasile, Director of the Walsh Gallery at Seton Hall University, South Orange, New Jersey.
As Hillary Raimo herself is quite open to all interpretations with a true appreciation of viewpoints far from her own, observers of her selected photograph, Apparition, are in for a true delight. Her eye for art is refreshing, captivating and inspiring. As her work is highlighted at this current exhibit it is important to note that the exhibition overall will allow audiences the opportunity to pinpoint patterns between women's circumstances and their surroundings on both an individual and a collective level. For those eager to learn more about Raimo, or collaborate with her, she is eager to help you get to the next level. With 20 years of guiding clients to a higher consciousness Raimo is the perfect guide to take you on your next meaningful journey! And, to follow her on her exciting journey, subscribe to #YinRadioTV.
Shielding Lives and Assets – Fire Watch Protections in America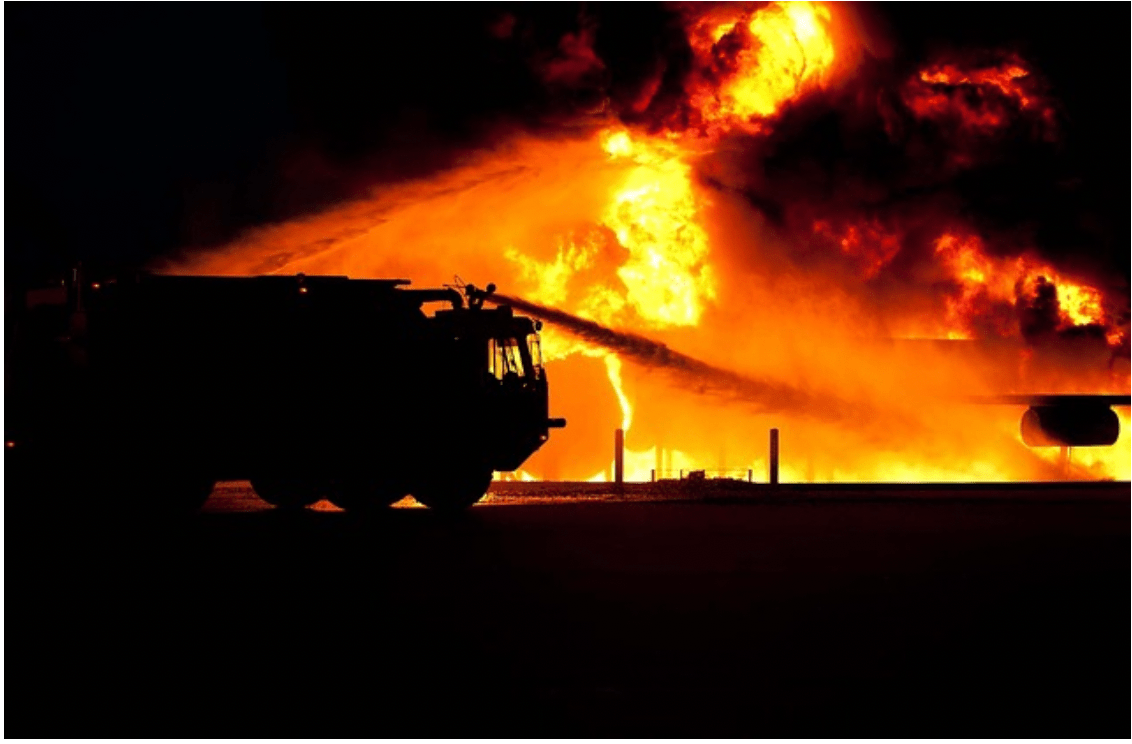 Fire safety is a matter of utmost importance in the United States. Fire watch protection is an invaluable service that can prevent and mitigate fires from escalating, saving lives and assets. Fire watch protection involves a guard actively patrolling a property to detect and prevent potential fire hazards before they become an issue. This article will provide an overview of fire watch protections in America, focusing on the services available, the role of firefighters, and the benefits of fire watch services.
Fire Watch Protections
Fire watch protections are crucial for safeguarding lives and assets in America. The National Fire Protection Association (NFPA) mandates that every commercial building should have a functional fire alarm system, an automatic sprinkler system, and fire extinguishers. However, there are times when these safety measures fail or get damaged due to construction work or maintenance activities. In such cases, temporary fire watch protections become necessary.
Temporary fire watch protections require trained personnel to monitor the building's premises 24/7 until the primary safety systems are fully operational again. This is particularly important for high-rise buildings where the evacuation process takes time and may pose a challenge during emergencies. Moreover, the presence of trained personnel on-site ensures that any potential hazards can be identified early on and dealt with before they escalate.
In conclusion, implementing proper fire watch protections is essential in ensuring the safety of people and property in America. It not only complies with NFPA standards but also provides peace of mind to building owners, managers, employees, and visitors alike knowing that there are efficient emergency response plans in place if an unfortunate situation arises. 
The Need for Fire Watch Services
Fire watch services are becoming increasingly important to protect lives and assets in America. When businesses or buildings are undergoing construction or repairs, the fire sprinkler systems may be temporarily out of order, leaving the building vulnerable to fire damage. Fire watch services provide a temporary solution by employing trained personnel who remain on site to detect and prevent fires.
In addition to construction sites, fire watch services are also necessary for buildings that have experienced power outages or other malfunctions that could disable their fire safety systems. Fires can occur at any time and without warning, so it is vital to have someone on hand who can quickly respond and alert authorities if necessary.
Overall, investing in fire watch services is a small price to pay compared to the potential cost of property damage or loss of life caused by a preventable fire. With proper planning and implementation of these preventative measures, businesses and individuals can rest easy knowing they are doing everything possible to keep themselves and others safe from harm. 
Safety Regulations & Standards
Fire watch is a critical fire protection service that ensures the safety of lives and assets in America. One of the primary reasons why fire watch services are essential is because they help detect fire hazards before they cause significant damage. During a fire watch, trained personnel patrol designated areas to identify potential risks and address them promptly. This process involves inspecting electrical equipment, flammable materials, and other potential sources of ignition.
To ensure adequate protection for lives and property during a fire watch operation, it's essential to adhere to specific safety regulations and standards. These regulations provide guidelines on how to conduct fire watches effectively while minimizing risks associated with firefighting activities. For instance, OSHA (Occupational Safety and Health Administration) has established standard 1910.157 that outlines requirements for portable firefighting equipment accessibility in workplaces.
In conclusion, adhering to safety regulations and standards during a fire watch operation can significantly enhance the efficiency of firefighting efforts while reducing the risk of injury or loss of life. It's crucial to work with certified professionals who understand these guidelines so that you can be confident in their ability to protect your assets effectively. 
Potential Challenges & Solutions
One of the major challenges faced by fire watch protection companies in America is the high demand for their services during peak seasons. During these periods, there is often a shortage of skilled professionals to carry out necessary tasks like monitoring alarm systems, patrolling buildings, and maintaining firefighting equipment. This often results in delays and gaps in coverage which can be detrimental to businesses and property owners. To mitigate this challenge, fire watch protection companies can invest in training programs for their staff or partner with recruitment firms to ensure they have access to a pool of qualified personnel.
Another potential challenge for fire watch protection firms is the issue of compliance with regulations set by local and federal authorities. These regulations often require that certain standards are met regarding equipment maintenance, emergency response plans, and employee training. Failure to comply with these regulations could lead to fines or legal repercussions that could harm the reputation and financial stability of the company. To overcome this challenge, fire watch protection firms need to stay up-to-date on changes in regulations through continuous education and collaboration with industry associations such as The National Fire Protection Association (NFPA). Additionally, they should invest resources into ensuring that their policies and procedures align with regulatory requirements.