Evictions in Houston During a Major Storm Have Tenants and Landlords Strained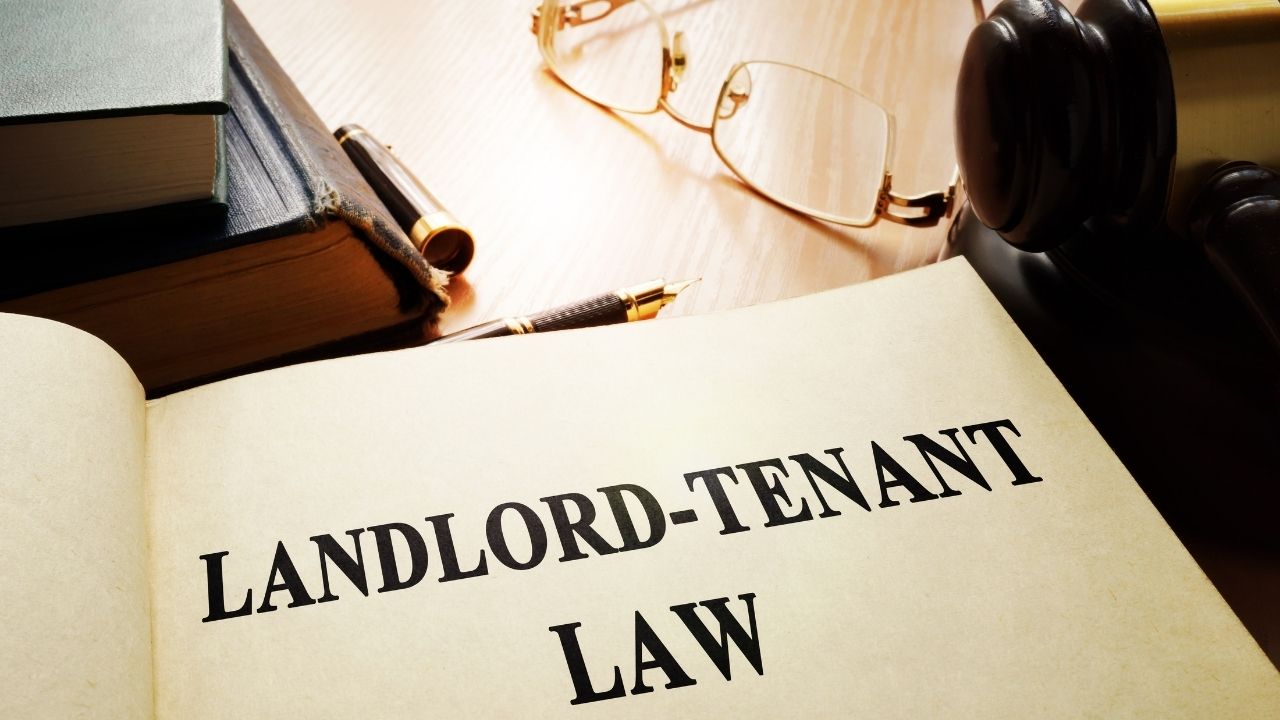 Many of Houston's roads have turned into rivers from tropical storm Beta. Houston, a city already prone to flooding in certain areas, isn't able to handle the constant rain from this unmoving storm. The city has been blasted with rain nonstop for days and more than 100 rescues have already taken place.
Despite the presence of a major storm and massive flooding, many Houston evictions are moving forward. In fact, according to Houston Public Media, Houston has had the most evictions in the entire U.S. since the coronavirus pandemic began. More than 11,000 evictions have been filed in Houston since mid-March.
Landlords have their hands tied
While some would say it's inhumane to evict a tenant in the middle of a pandemic, let alone in the middle of a flood, landlords have their hands tied. Although some landlords can get their mortgage payments suspended through the CARES Act, not all landlords qualify.
For many landlords, eviction is their only hope of generating income from their investment. Many Houston landlords depend on their rental income to pay their bills and feed their families. Their hands are tied – they have no choice but to pursue evictions that aren't covered under the moratorium.
Flooding from Beta is making it hard to buy and sell homes
Many landlords who can't evict non-paying tenants are working hard to generate income by acquiring new rental properties to rent to tenants who can pay the rent. However, flooding from the relentless tropical storm is making the home buying process hard. Despite massive flooding, Houston residents still need to complete the required technicalities like scheduling appointments for home inspections.
For property investors looking to acquire a new property, the impact of tropical storm Beta is slowing down the process. Many investors will need to wait until the storm passes to secure a new property to rent out.
Moratorium qualifications are confusing to landlords, tenants, and the court
There are currently no state or local eviction protections for Houston residents. However, the recent CDC eviction moratorium protects renters earning less than $99,000 per year or if they were eligible to receive an economic impact payment. However, Houston Public Media reviewed around 100 eviction cases and found only one was stopped by the moratorium. That doesn't create a good outlook for Houston residents currently facing an eviction.
Part of the problem is that tenants don't know their rights. The court isn't required to tell renters they can apply for an exemption under the CDC's moratorium. However, the Texas Supreme Court recently ruled that landlords are required to provide the exemption form to tenants with their eviction notice.
Another complication is confusion in the court. Many tenants provided their landlord with the proper declaration that they are covered by the moratorium, but the court rejected their declaration because it wasn't notarized. The problem is, the CDC did not say the declaration needs to be notarized to be valid.
Some renters have reported being rejected by the court for invalid reasons and no reason at all.  Houston Public Media observed several eviction hearings where tenants should have been granted coverage, but were unlawfully denied without a proper explanation.
Tenants don't know their rights
Many evicted tenants would probably qualify for an exemption under the CDC's moratorium and could make their case in court, but statistics show that most tenants don't show up to their eviction hearings. The majority of evicted tenants simply pack their bags and leave as soon as they can to avoid getting involved in the court system. Many wouldn't even know how or where to file the exemption.
Some evicted tenants have nowhere to go
Being evicted during a pandemic is some tenants' worst nightmare. Many have nowhere to go. Thanks to flooding, many can't even live in their cars without leaving the city of Houston. The situation is dire for those tenants.
Houston may see an exodus, at least until the storm clears
Many evicted tenants may leave Houston as tropical storm Beta floods the streets. Those who leave will probably come back once the storm has passed and the streets have dried up. Houston is one of the most popular U.S. cities and it's hard to imagine residents leaving for good. 
Hopefully, the storm and the pandemic will both pass quickly so that Houston residents can get back on their feet. Until then, we can expect to see evictions through the end of 2020, and possibly even more when the moratorium ends.
Trump Accuses Joe Biden Of Lying About His Involvement In His Son's Illegal Business Dealings In Ukraine

Biden and Trump are both running for the post of President of the United States. Both have been slinging accusations around, trying to bring each other down in the new round of who can accuse who Trump has accused Joe Biden of lying. Trump claimed that Joe Biden was lying about his involvement in his son Hunter Biden's illegal business in Ukraine.
Trump made the accusations based on the information shared by the New York Post. He said that the facts were published by an outstanding newspaper, the New York Post. Moreover, Trump also talked about the series of emails that were shared by the New York Post.
The emails are about an adviser to the Ukrainian gas firm Burisma thanking the Hunter Biden in 2015 for an invitation to meet his father. Another email from 2014 showed the adviser, Vadym Pozharskyi, asking for Hunter Biden's help in stopping politically motivated actions. These emails were provided by the New York Post, and Trump has used this information in his new speech to accuse Joe Biden of being a liar.
In his rally, Trump asked Biden to make public all his emails, meetings, phone calls, transcripts, and records related to his family's business dealings. Trump has also accused Biden of doing pedallings around the world, including China and including Russia. As China and Russia seem to be at crossroads with the US now, Biden's involvement with any of these nations can cost him many votes.
However, Biden's campaign denied any of the claims. They rejected all the accusations, claiming that Joe Biden's schedule showed no such meeting taking place. Andrew Bates, the campaign spokesman of Biden, said that Joe Biden was falsely accused. Moreover, Biden carried out the official U.S. policy towards Ukraine and engaged in no wrongdoings.