Brother Ben X Digital Real Estate Program Is COVID-19 Kryptonite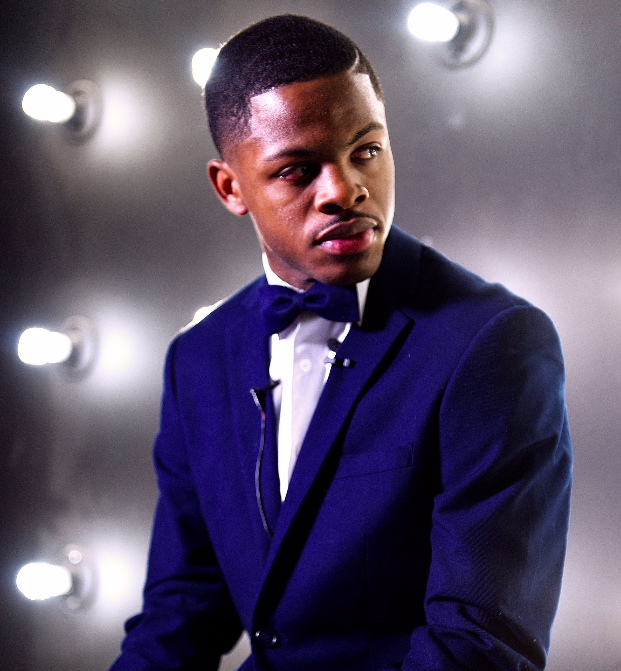 Ben X describes the Digital Real Estate program and how it got started.
I teach people how to become mentally, spiritually, and financially free through my Digital Real Estate program. Our company Assets Before Splurging have several courses and classes but the top tier program is Digital Real Estate which teaches you how to build and scale your business online with passive IMPACT to bring about passive INCOME. I often teach my students, "don't focus on passive income… instead focus on passive impact, because the more people you impact the income will come.
The idea of me creating a program stemmed from me gaining over half a billion views on Facebook alone, 40+ million on Youtube and over a million followers on social media earning 6 figures in my early 20s after having no degrees in what I'm doing. People all over the world began asking me for advice and guidance on how to do what I did so I created a program showing them just that. I dropped out of college after hearing the Honorable Minister Louis Farrakhan teach on "debt is slavery" and I honestly was not learning anything valuable in college, so the creativity came from my adversity.
Within the last year I teamed up with my brother Jake Tayler Jacobs and we've built a 7-figure financial and life institute. We came up with Digital Real Estate name one day on our podcast and the concept has been impacting thousands. We teach how to find your purpose, tie it into your Digital Real Estate business, how to create content properly, find your target audience, even how to make money without your own product and how to scale it to a six figure business the same exact way we did.
One of my biggest accomplishments is helping thousands of people change their mindset about themselves, life, and their finances. To be specific, for me my biggest accomplishment in business outside of impacting so many people is the impact the business had on Jason King (@Jason.king.biz on Instagram) he came into the course after being laid off due to COVID-19 and made $11,000 in 4 weeks. He was so helpful inside of our private Facebook group we made him a coach for the Digital Real Estate program, he started to get so many testimonials that Jake Tayler Jacobs and I hired him under ABS and now he has his own podcast, teaches weekly on Facebook and have a whole new energy compared to how he first came into the class.
The second biggest accomplishment is the impact the program had on a brother named 11Hrtz(on Instagram). He came into the program and procrastinated, and months later finally applied and made $1500 in one day when he was struggling to make a couple hundred a week due to COVID-19. Unfortunately after revealing this to his family he was robbed and stolen from and he announced this inside of the private group we had, so I decided to raise money for him that night so he could at least get a laptop. That night along with the support of the other tribe member Jake and I gave him $1,000 to get him going and surprisingly he did much more than just buy a laptop to get on his feet. In just a couple days he used that money to not only buy a laptop but buy a digital asset and sold it making $10,000 in one day. The great part about this story is he bought my course homeless and he was homeless when he announced he was robbed and because of the Digital Real Estate program he is doing well and in high spirits.
Lastly a big accomplishment of ours was making $200k+ in the month of June now scaling up with the next goal of doing $500k per month in our Life & Financial institute. This accomplishment was last purposely because to me life isn't about the passive income, but about the passive impact, the bible says seek ye FIRST the kingdom of heaven and all of its righteousness and all of these things will be added to you, so what makes this a real accomplishment is being able to be an example that when you accept your own and be yourself God will bless you with what was promised.
As a student of the Honorable Minister Louis Farrakhan we are taught to do for self and don't wait on others to do for us what we have the power to do for ourselves. One of the things I learned in business is that you don't have to guess the business because business is about providing a service or product, so it's more so about listening. So over the years I listened to the questions that my community asked me about making money and running a business online and I built the program based on what I did and what they asked me about. Another motivation was me HATING MY JOB, I worked out a warehouse job that reminded me of the plantation I read about then I worked at FED-EX and had an awakening thought. The thought was, "I'm throwing all these boxes on the truck, if I came to work next week going 10x harder throwing a thousand more boxes on the truck my paycheck will be the same, but if I worked for myself the more productive I am the more reward I receive" and it was it from there… I fired my boss before he fired me.
Minister Louis Farrakhan said "adversity is the mother of creativity" so being that I dropped out of college and quit two jobs I had to become creative and be consistent and I knew if I was able to do it and I dropped out of college than my people who are from the same background as me could do the same and it has been a success.
Honestly… there has been no challenges due to Covid-19. Covid-19 and this pandemic has made business sky rocket and maybe the only challenges we've had was having our money tied up by stripe because we scaled a lot faster than expected so they have our money on hold because they deemed it at risk for disputes because we scaled so fast. Due to Covid-19 everyone is watching and shopping online, so it made people value and more attention to what we've been teaching the whole time. How we overcame the stripe problem was switching merchant accounts to a company that supports our community that we have built a relationship with. We showed proof of funds, explained why our business scaled so fast they understood, and we got back rolling. In the meantime, of getting the backend together we continued to promote, but put everyone on a waiting list as we fed them content leading them to crave for the programs. When we opened back up sales began to roll in like we never left.
Honestly I think it's due to what's going on in the world today, it's forcing them to see what I've been teaching and talking about over the years. One of the things I explained to them is having an online presence right now is almost paramount for business, although I believe it was even before COVID-19. Watch time is increasing on social platforms, zoom app usage is growing rapidly and online sales are increasing due to people not wanting to be around everyone due to the virus.
One of the things that may catch their eye about our program is the multiple ways you can make money. I'm often asked, "do I have to have a business or product to succeed in Digital Real Estate?" and the answer is absolutely not, because we show you how to make money with a product/service or without one. Not only that, but many schools are closed down and the ones that did open I saw in New York, coronavirus creeped in so it closed back down, this has forced parents to think about home schooling. What better way to pivot than to learn how make money online from home passively and be able to spend more time with your family.
Fitness Dating Brand, FITFCK, Expand Into Influencer Management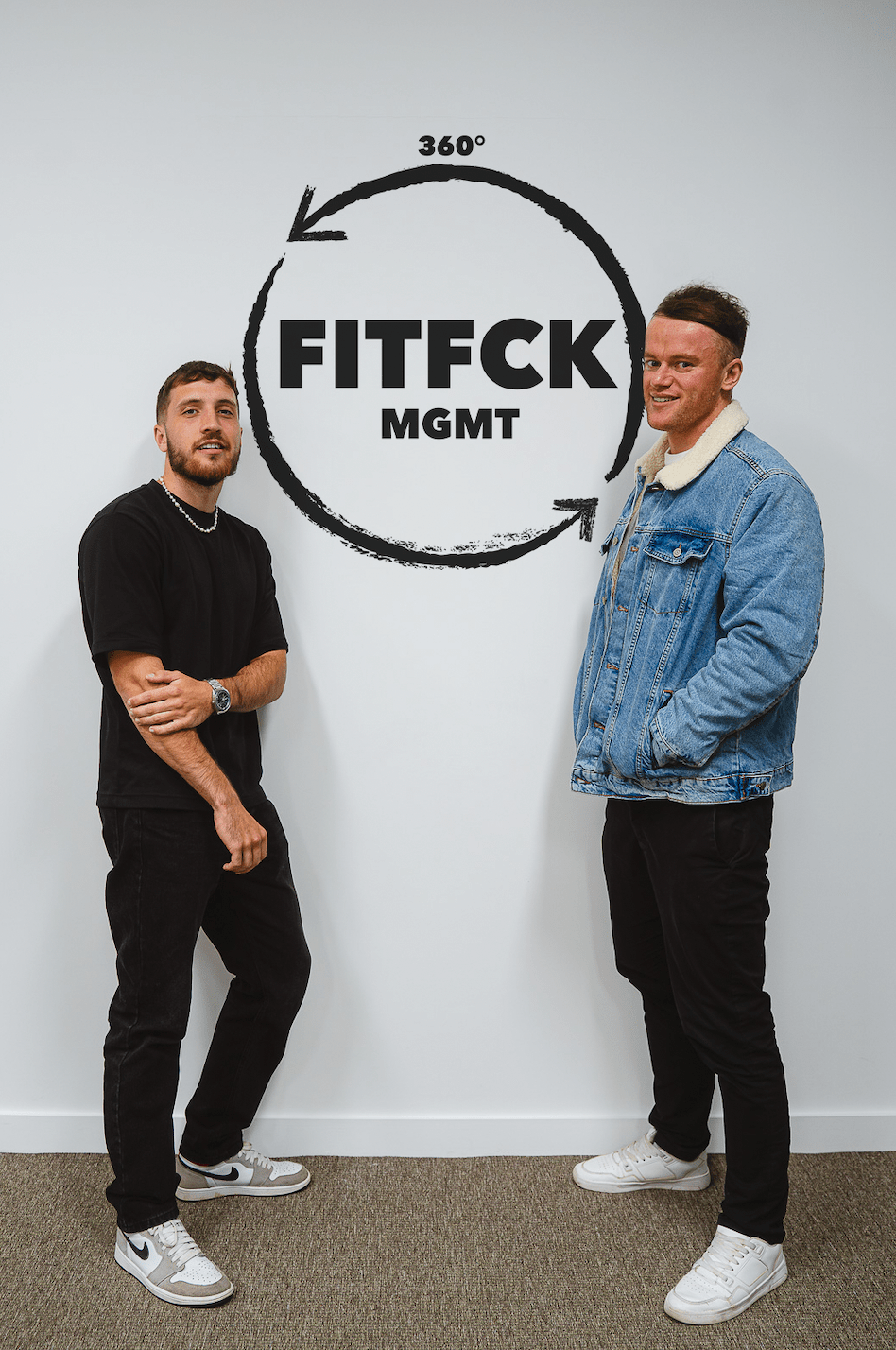 Fitness dating brand, FITFCK, recently announced the launch of their management company "FITFCK MGMT". The company, which recently announced the launch of its £5m A Round investment raise is looking to expand on their brand growth by offering content creators of all niches and brands a full 360 lifestyle management service.
Rebranded in March 2022, the recently featured BBC News company has emerged as the leading brand for gym goers that are looking to make new connections – whether through IRL fitness dating events or online dating experiences. To accompany its strong digital product suite, FITFCK is now developing a series of consumer products to further enhance their brand power, with the most recent being a holistic management company for content creators and brands.
FITFCK Founder and UK Government Enterprise Advisor, Jamie says: "Having worked closely with content creators for the last eighteen months since our relaunch, this addition made nothing but complete sense to me. As a management service, you should be looking at improving all angles of your clients life – not just quick brand deals for a few quid. We are looking to offer a 360 lifestyle approach where we assist our clients with everything from their income, branding, business advisory, PR, legalities and more – all under the FITFCK brand umbrella."
To continue its ruthless chase of becoming the largest omni-channel community for dating, relationships, casual meets and friendships, FITFCK will be looking to embed the management service into members of their ever growing community which already includes a number of high profile content creators.
The first creator to be signed under the label is Santino Valentino, a fitness content creator boasting over 70,000 followers across platforms. Valentino states; "I have known Jamie for a few months now and have felt nothing but constant support from himself and the rest of the FITFCK team. Having seen where they have taken the brand in such a short space of time, I am hoping they can do the same for me. I am really looking forward to seeing where we can take this whilst learning under Jamie and Callum simultaneously"
FITFCK MGMT athlete manager Callum Roberts added: "At the core of every FITFCK movement is the care we have for our community. This ethos is something that we will be looking to reflect in the management company. Hyper-focused care for our clients where they know they feel valued and at ease with us. We are not looking to just improve our client's income, we are looking to improve their lifestyle"
If you are looking to work with FITFCK MGMT, you can contact the team at support@fitfck.co.uk for more information.