The Sad And Scary Truth About Instagram, Your Online Business Is Not Safe!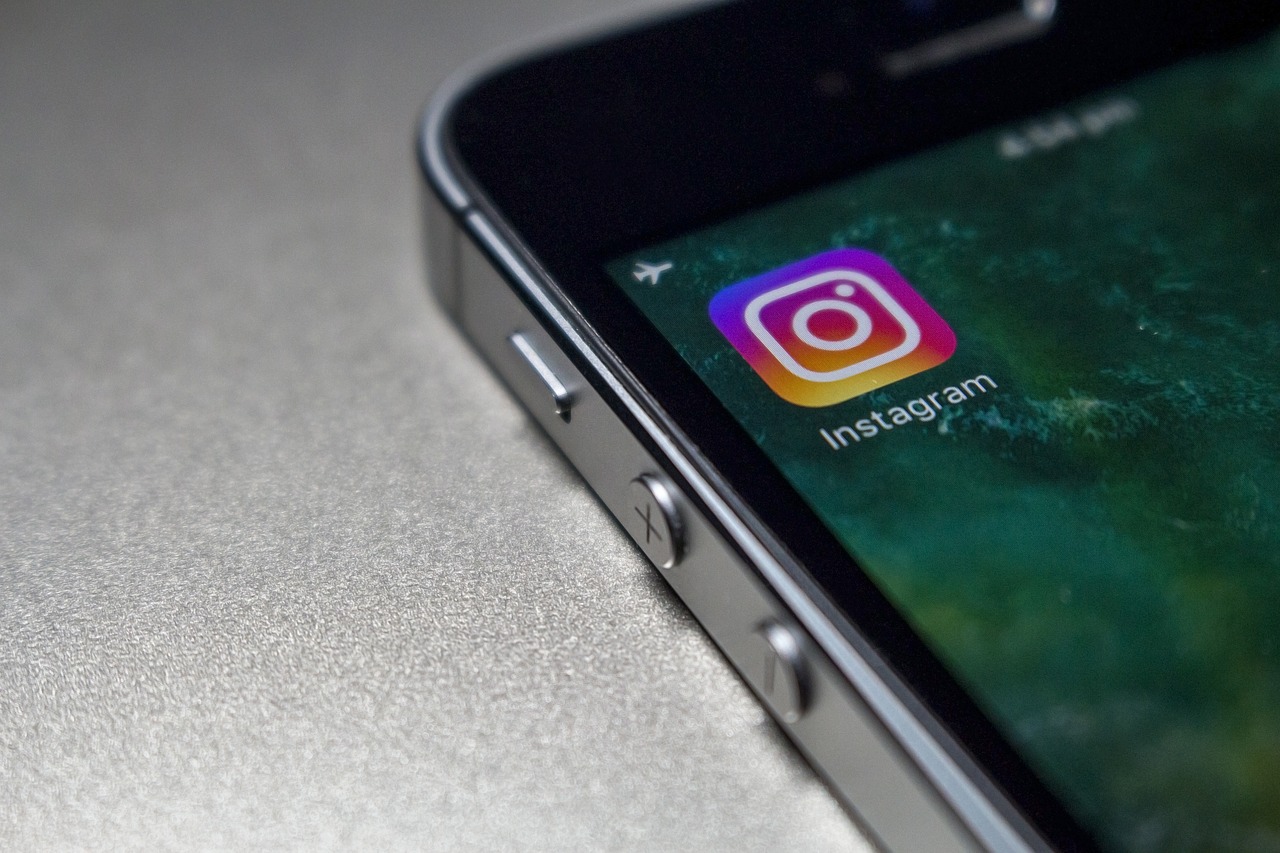 Jackson O'Doherty, a prominent social media figure and a comedian with millions of fans worldwide, recently published a YouTube video revealing how Instagram removed his account. His account, with over four million people, was removed from their platform without any previous warning. In a half an hour long video, the Australian star dealt blow after blow of solid proof against the hypocrisy of the social media giant.
"First of all, don't expect this to be an overly emotional rant about a poor Instagram influencer playing a victim.  I am not being irrational, and I know that the world is crazy right now, with COVID 19 being just one of the difficulties. It's not about the number of followers on my account. It is about the platform itself. I have been very blessed in my life, and even though I have just lost four million followers and money from sponsored deals, the world is not ending. I want to address something far more important than my loss. The reality that for millions of creators, Instagram is no longer a safe platform to invest their money or their time in," claimed O'Doherty. It's a pretty bold claim, however, he backed it up with proof. Looking at the evidence, one cannot look at them but wonder how Instagram is still considered a safe space for all audiences.
After the evidence he presented, Instagram is starting to look more like a whimsical, non-transparent organization full of favoritism and inconsistency. It is beginning to look more similar to a high school clique than a professional business company.
If Instagram was a bank
Let's just say that we are lucky that Instagram is not a bank. Judging by their behavior, if they were a bank, they would have the right to revoke your mortgage, kick you out of your house and still take your money and never call you back again.
Many people who are not that familiar with social media might find this analogy a bit exaggerated, but as O'Doherty explained, "It is not just an Instagram account. It is a platform for a project that accepted your time and investment and made money through your effort. Then, they just destroyed something that supports your family without any warning."
Instagram and Facebook act as a corporation. They are earning an unprecedented amount of money out of ordinary people like Jackson, yet they provide almost no explanation when they take away someone's livelihood. When they ask for your money to promote ads, they pretend to be a professional company, yet when you ask them about your funds, they simply disappear.
Double standards
The comedian's claims were not some vague complaints of a wronged man, nor was this a heated rant. O'Doherty took out his phone and calmly started telling a story. A story that needs to be told before anyone else gets used by this platform to earn money from their content – just to be spat out when they no longer appeal to a random employee.
"So, here's what happened. An Instagram employee named Zack holds a personal grudge against me. He constantly punishes me for the things I do, which are the same things that the very people he is following are doing daily.  I'm not a saint, but I am not as half as bad as the very people he is following. He doesn't do anything about it, and they get away with it, but my account gets removed in the end," states the star.
A but, a bus, and a broken integrity
"The double standards I'm talking about here have happened to many creators, many of which are my friends. I'm not being emotional, I'm being rational. I have invested my money and time for six years, building up my following just to get removed for something not even specified. This isn't just about me. It's about privilege and hypocrisy. Naked girls are favored. People get away with posting violence and gore. Kim Kardashian can probably get away with killing a person, live on Instagram, and it would still show up in the Explore feed. But, if I and my girlfriend kiss on a video, just a peck on the lips – it gets removed," said Jackson, showing screenshots of posts where a famous woman is naked from the waist down, another popular girl is flaunting the outlines of her vagina in a transparent bikini, and a bunch of men who are sporting their beach bodies with the focus on their naked behinds. 
This turned out to be just a warm-up. Instagram not only allowed for these photos to stay on the platform, but almost all of them had thousands of likes, comments, and a huge reach.
Gore and violence were also rampant. A video of a woman being run over by a bus and a photo of a man who lost half of his face in a bear attack are still visible to everyone, including children on the platform. Jackson showed us footage of a man being beaten to death, that is still on Instagram while asking a logical question – posting a man's death is allowed, but comedy isn't?
When business is allowed to become personal
O'Doherty emphasized that his problem was not just a random act by an unknown algorithm, but that his issue had a first name and last name. And apparently – a plan.
"The man I previously mentioned, named Zack, deliberately targeted my accounts. On one occasion, he removed one of my accounts, claiming that I breached community standards. I ended up explaining to him the very guidelines that he was supposed to explain to me. He ended up returning my account after I proved him wrong," states the comedian. However, it turns out that the Instagram employee hasn't given up on making Jackson's life worse. He was repeatedly flagged for the smallest of things until his account was removed – without a word of notice by, you guessed it – by Zack.
A message for Instagram 
"The most valuable currency that no one can take back is time. The most important part of any company is integrity. If Instagram can't guarantee that they can respect that, they are not a professional company. I would like for people on Facebook and Instagram to see this because I think it's essential for all current and future creators. I would love to have my account back as it was more than just a profile. It was a way for me to support my family, and a tool to make this world a better place.
I was donating money regularly to different causes, such as Go Fund Me pages, Australian bushfires relief, Black lives matter project, etc. I was also working on a mental health app that would help people who are going through a hard time. I used to openly raise awareness about my mental problems and hoped that I could use my example to help people who are struggling. Now, thanks to Instagram, I can no longer do that.
If a company wants you to invest your time and money on their platform, you should feel safe doing so. Right? I'm not asking for better treatment; I'm asking to be treated the same. Instagram, Facebook, YouTube, and Twitter have opened up so many opportunities for people all around the world. It is time to own up to what that means for every single one of them," stated Jackson.
Whether you like his comedy or the concept of social media, one thing is certain. When it comes to money, there must be consistency, transparency, and a guarantee that a system that takes billions from people and uses them to make a profit, needs to have a system that ensures that its users and their investments are safe. Otherwise – it's a scam with a fancy filter.
The Perfect Investment: RAD Diversified and Income-Producing Farms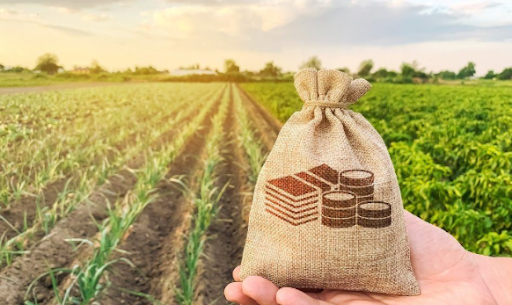 Amidst the global lockdown of 2020, Dutch Mendenhall, founder of RADD America, began looking for an alternative to standard residential real-estate investments. So, he turned his analysis to farms and was blown away by the immense potential he saw. After going public in late 2019, RADD America purchased US farmland and made slices of the real estate available at minimum investments of $10,000.
Income-producing farms vs. other real estate asset classes
According to Mendenhall, an apartment complex in today's US real estate market commands approximately a 4% or 5% cap rate. Farms offer somewhere around a 15% to 20% cap rate.
"When I first began looking at investing in farms, I compared each acre to an apartment or housing unit," Mendenhall recalls. "The variety that income-producing farms provide is what I really love about them as an opportunity. With one season producing wheat and corn the next, you can double tap — you can raise livestock on top of agriculture. Putting money into the farm only pays off in time. Everything from improving soil to increasing irrigation makes a major impact on potential income, and so much of America's farmland has fallen into disrepair during the last 20 years."
When Mendenhall began investing during the early days of the pandemic, sustainable acres of producing farmland sold anywhere from $3,500 to $5,000. Today, he finds that income-producing acres of farmland easily sell for $9,500 to $10,000.
"I've seen farmland values almost double during the last couple of years," Mendenhall says. "Currently, we're in Tennessee, Arkansas, and Idaho, but we are analyzing land all over America. What reports don't show is the difference between a properly maintained acre of farmland and an acre that is in disarray. There's only so much workable farmland on the market today. We've hit the tipping point, and now, there's a scarcity of land for people to buy. If you have the opportunity to purchase amazing agricultural land, you have to pull the trigger quickly."
Income-producing farms as an asset class
Mendenhall is no stranger to investors. Since 2006, he's connected them to deals in short sales, wholesaling, residential properties, and storage units, though he admits that every asset class has caused the same excitement as farmland. "At this point, we can't find enough bargains for our investors," he says. "They take real pride in their investments and keep asking us for more."
RADD America takes a true grassroots approach when connecting its investors to farmland. "The farming world is different from any other in real estate," explains Mendenhall. "We start by having our acquisitions and agricultural teams meet with farmers. When we get ready to brand cattle or plant, all the local farmers come and help. In the same spirit, our teams go out and help the local farmers when it's their turn to brand and plant. To do it right, you have to build a relationship and a connection that's quite different than other types of investing."
RADD America is composed of expert investors and expert farmers. The company offers its investments through fractionalized ownership. In other words, the company purchases one farm and then allows a joint pool of investors to own it together. 
"If you don't have a team that knows how to farm and maximize income, you're not going to get the best possible return for investors," warns Mendenhall. "Thankfully, our team isn't so big for this type of investing that we forget who we are, and we have the economy to scale at a great pace."
The impact of global competition on income-producing farm investments
RADD America closely monitors global trends. In Mendenhall's experience, investors win when they move before the market. However, when they move after the market, they lose.
"When Russian first invaded and sparked its war with Ukraine, for example, we kept a close eye on its global impact," he says. "As one of the largest producers of wheat in the world, we knew that Ukraine — now in the midst of a war — wasn't going to be able to produce wheat at the same scale, so someone else needs to step in and fill the gap. We're constantly monitoring what's happening in the world to stay on top of evolving trends."
In terms of global competition, Mendenhall is frustrated by foreign entities staking ownership of American farmland and agriculture. In this area, China has positioned itself as the number one threat to the sovereignty of the United States.
"When foreign powers have ownership of agricultural land in the US, it puts us all at risk as Americans," remarks Mendenhall. "Over the past few years, we've seen soil quality erode, closures of meatpacking plants, and numerous fires. The likelihood of nuclear war in this age is very small. The quiet war of buying American agriculture and unsettling the American dollar is the threat we face today."
Clearly, RADD America has a lot to pay attention to at home and abroad. "We're monitoring weather patterns and making one-year, three-year, and five-year predictions," Mendenhall explains. "We're also paying close attention to interest rates to see where this shifting economy is headed. The up-and-down cycles are faster than they've ever been. Monitoring the industry is critical. With expert investors and agricultural specialists from RADD America on your team, farmland can be one of your most promising and rewarding investment opportunities."