Buy Your Dream Home Today with Chase Rogers
If you've always wanted to buy that luxury dream home and you have concerns about how to go about it, Chase Rogers might be your solution. He is a top realtor with exceptional real estate knowledge and commendable customer service, making it easy for anyone to contract business with him. You can be sure to buy the dream home you've yearned for ultimately.
About Chase Rogers 
Rogers graduated with a degree in Kinesiology specializing in sports management in 2013 at the University of Michigan. He got interested in real estate after watching the show Million Dollar Listing on Bravo shortly after graduating. He had the advantage of his studies being applicable with real estate sales, with the business gradually becoming tech-driven while still driving messages in person. Most of his classes were presentations and coming up with innovative marketing strategies for a brand.
Recently Chase has been featured as a guest on  "The Best of the Best: Maverick's Guide to Success" podcast, Chase eagerly passes on his entrepreneurial knowledge to motivated listeners.
With a striking online persona, Chase has made a name for himself engaging his followers as @ChasingTheDeal on Instagram and TikTok with a variety of posts interacting with over 2M viewers.
Establishing His Brand
Upon getting into real estate, Chase realized that he had to stand out from the rest, especially competing with people who had been in the industry for over ten years. He also had the challenge of establishing his credibility, especially since he was 23. Rogers built a brand, a memorable public image that constituted the name, 'ChasingTheDeal,' and created high-end marketing videos with a catchy introduction similar to James Bond. He then got into the luxury market after gaining several high-level connections. His advice for anyone getting into real estate is to build their brand to establish their value. 
Professional Highlights
He at a time closed a deal that launched and inducted him to top-notch clients. It was a family that initially had a budget of $800K. He, however, closed the deal later on at $2M. He leveraged this sale to project him in the luxury market. He thus believes that by putting yourself in the proper position, you can easily win a deal. This win gave him the authority to vouch for more clients of that level. He has, after that, closed several $2M-3M houses and is still counting. 
He has further been a Rookie of the Year at Max Broock Realtors, and he generated $20M sales in 2020. He also sold 2 of the top 3 sales in Michigan for the highest price per square foot for a single-family home.
Why You Need to Buy Your Home with Chase Rogers
Chase Rogers is engrossed in relationship management. Clients should see him as a friend first before portraying his skillsets. It is easier for clients to come to him to be their agents upon deciding to buy a home. He builds genuine personal relationships so that both parties can get as much outreach as possible. 
Therefore, you can expect a friendly interaction that will bring you much ease in choosing a house and getting something that you will love. He listens to clients' wishlist and steers them in the right direction using his knowledge of market trends and designer/development inputs.  
Conclusion 
Chase Rogers is the to-go-to person when you need to make the right purchase decision of a home in Michigan. His working strategy has made him rise above many realtors in a short while. You can reach out to him through Instagram.
Rodents & pests in your Framingham home? Call an exterminator!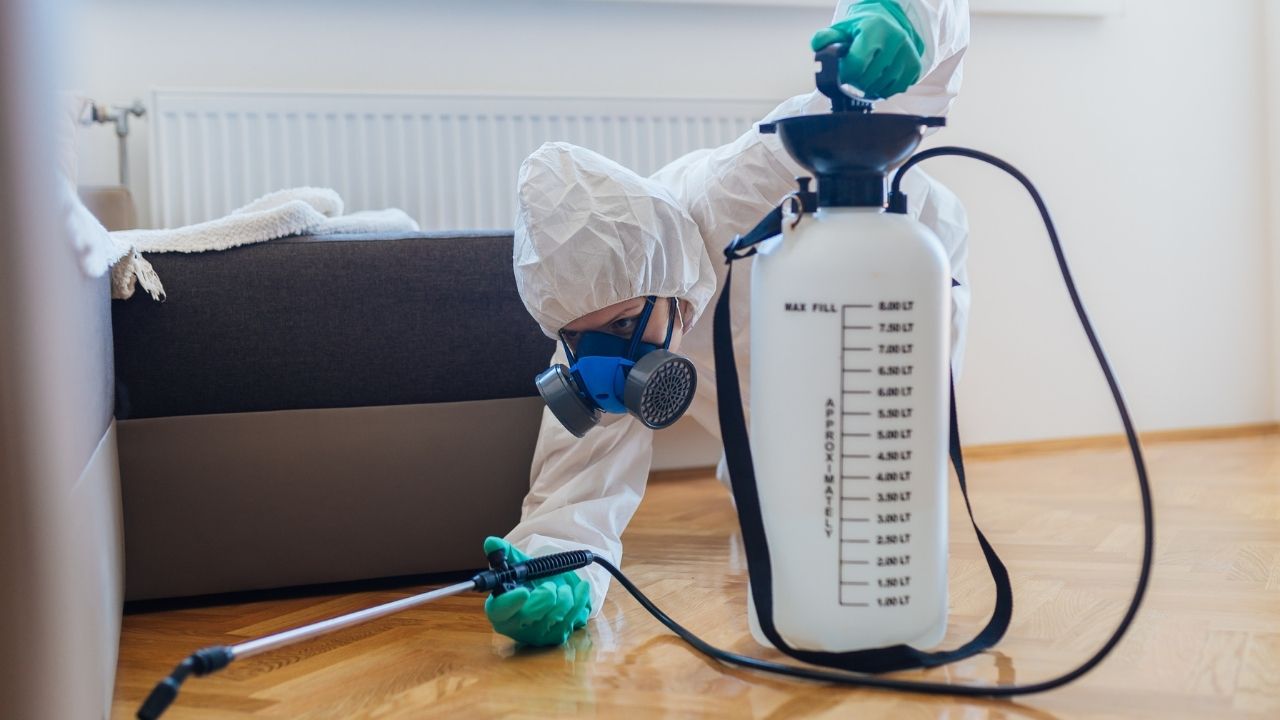 Unexpected pest problems are every homeowner's ultimate nightmare. Besides the health concerns related to the presence of pests at home, there are other concerns, such as damage to the house. There are many reported cases where pests and rodents have caused structural damage to properties. If you have found signs of pest infestation in your Framingham home, the first step should be about calling an exterminator. Here are some quick facts worth knowing. 
Why call professional services?
Do not try the DIY pest control products and hacks that are flooding the internet. While ready-to-use products can kill a few visible pests on the surface, these don't really fix the problem. For that, you need a professional Framingham pest control company. Professional exterminators know what it takes to handle every situation, and depending on the service, you can even expect a warranty on the job. Exterminators also know what kind of pesticides they need to use, which will be safer for the environment and other animals. 
How to find the best exterminator in Framingham?
Start by checking for reviews. A local pest control company that claims to be the best in Framingham will have enough reviews. If needed, you can ask for references too. Also, check if the company has a good rating from the Better Business Bureau. 

Are they licensed, bonded, and insured? Every pest control company must be licensed, and at the least, they should have workers' compensation and liability insurance. Ask the company if they have an in-house team of bonded pest control experts. 

Get a written quote. You need to get an estimate for the job in writing, only after they have inspected your house and entire property. Ask them about the possible problems at hand, and the written quote should be the final one, with no room for extras. 

Job guarantee is important. There are situations, where the first pest control treatment may not be enough. In such cases, you need to have the job guarantee that the exterminator will fix the problem without any extra charges. 

Types of pesticides used. Ask the pest control company if they are using safe pesticides and chemicals. Wherever possible, stick to safe products that are unlikely to have a major impact on soil and environment. 
Check online now to find more on top companies for pest control in Framingham and don't forget to call some of their references.