Cake and Sales: The Ingredients Make All the Difference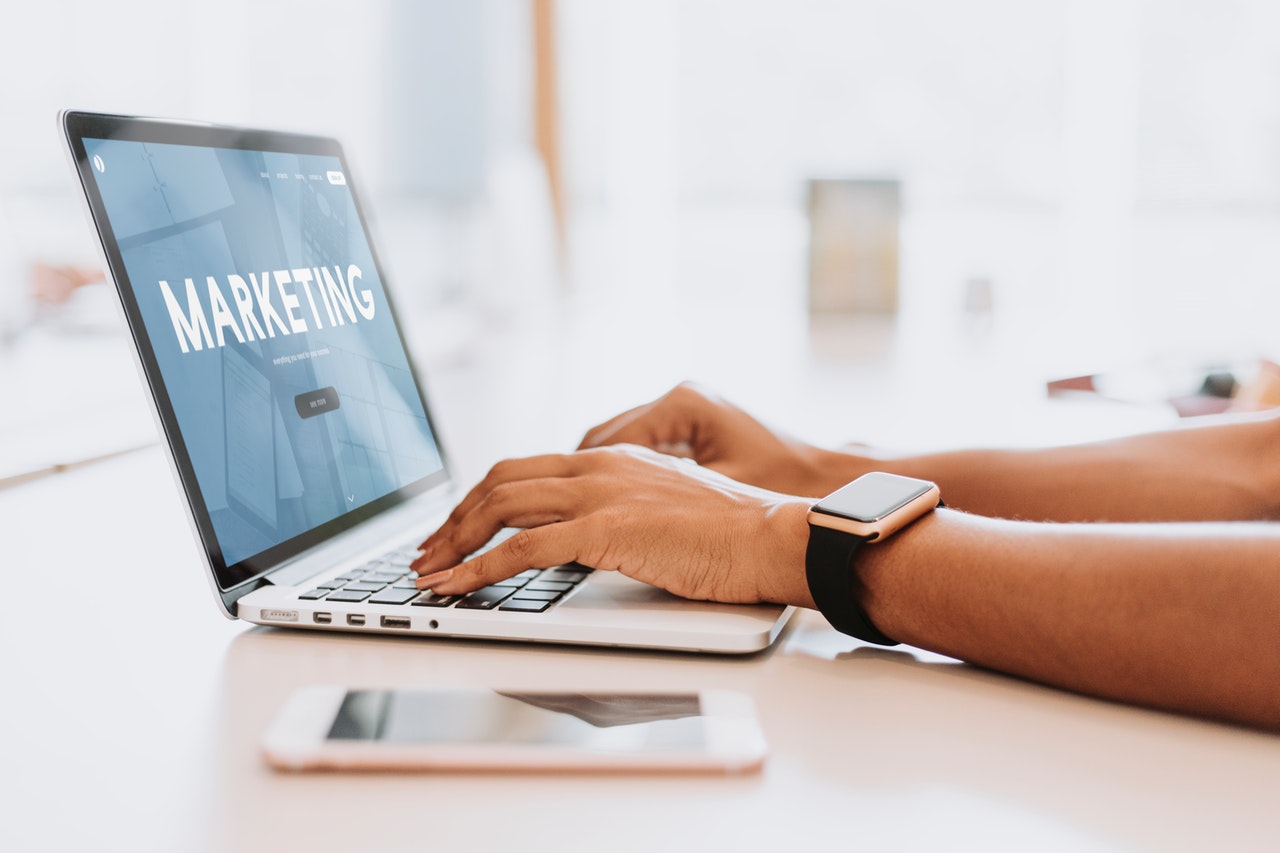 Everyone wants a piece of success in their life. Whether it be from selling homemade baked goods or handling your businesses microsites, the ingredients can make all the difference. Finding qualified prospects and achieving a sale are at the forefront of business goals. 
Thanks to the new online landscape, targeted content marketing is a powerful tactic being used by many to educate and attract qualified leads.
However, as the old saying goes "never put all your eggs in one basket", so below we are going to look at how to build a diverse strategy.
Let's explore some ideas to generate purchases and create lasting clients.
Generating Leads
As any sales representative can attest, even when the prospect is a good fit, they aren't always able to close the deal. Maybe the timing isn't right, or the company doesn't currently have a strong need or budget for what you're selling or providing.
Make sure everyone in your business knows that winning in sales means winning at work. Each one of your employees, yourself included, should have incentives to really promote the brand. Maybe a bonus or extra paid time off for whoever makes a sale. 
Ask your customers how they're doing. Send emails or messages out to previous buyers and question them about your services. Maybe they have some useful feedback. Not only does this promote authenticity and gets them thinking about your brand, it's an opportunity to ask for referrals. If you own a bakery, include some sort of discount and ask for your customer to bring a friend next time they visit.
You can strengthen your sales process with amazing marketing content to help your prospects. Maybe a prospect isn't ready to buy, but you can still add incentives. It could be something like, "I understand that you aren't ready to make a purchase. How about I send you over some complimentary coupons? From what you've told me about your love of chocolate, I think they might brighten your day."
Digital Marketing
Let's assume you have a bakery. Although bakeries are small businesses, it doesn't mean you have less to worry about. Oftentimes, smaller businesses don't have as many resources to work with. Thankfully there is the internet.
When a potential customer is relaxing at home craving something tasty, a doughnut perhaps, instead of opening up an old phone book, they're more likely going to use a trusted search engine. SEO companies are made for just that. They get your business found on the World Wide Web.
A good SEO campaign will boost all aspects of your business. From creating or optimizing your website, which is something all businesses need to have, to local outreach and generating word-of-mouth on social media, the final result will be a multi-faceted approach to strengthening your brand, obtaining new customers, and ultimately finding increased success.
Another avenue to take towards elevating your business could be targeting customers. Find out where your target audience goes, online and otherwise. Leave pamphlets around town and email or message, in a friendly and professional manner, people who are likely to stop by your shop. Give them an incentive, like a bake sale or a fund-raising event. Have a way to add their email addresses to your list, either by asking in-person when they come to your store or over the internet. 
No matter your budget, your business can utilize at least one of these avenues of marketing. If your brand isn't making progress then you are falling behind. Your goal as a business owner is not to break even, but to achieve growth and further your success.
Microsites
A microsite is an individual web page or small cluster of web pages that act as a separate entity for a brand. A microsite typically lives on its own domain, but may exist as a subdomain.
Microsites can be used to help brands achieve a number of things. For example, some companies have used them to highlight a specific campaign or target specific buyer personas. Others have used them to tell a short story, or to inspire a specific call-to-action.
Take Domino's Pizza for example. One year they really amped up the promotion of the DXP vehicle, a delivery car specifically designed for Dominos. The site is dominosdxp.com, while dominos.com remains their main site. See how microsites can work?
Using a microsite for specific business tactics could help optimize your brand. Your bakery might sell cookies, doughnuts and muffins, but maybe you want to make a huge event selling Valentine's cupcakes. To do this, promoting a microsite for your customers to visit before they come in could improve business. Offering special discounts or an extra cupcake if they visit said site and share it on social media could help get the word out.
Don't limit your ingredients when you have so many to choose from!
Time and Testing
Proper scheduling and time management will encourage a productive work environment. Creating productive meetings is important for yourself and employees. See where things are great and where they need to be improved. Testing involves trial and error, so it's okay if things aren't always perfect.
Getting to know your employees is just as important as getting to know your customers. It's like keeping in contact with family, you want to promote good business relationships as well. Having good relationships improves morale and creates more sales. You'll get better at relationship marketing and offering value to everyone you shake hands with.
Incorporate creative content into your business as well. Try going out of your element- if you blog about your bakery, try using video and see how well it does. Being creative could also spark a niche you never knew you had. This could form into another option for your business to host an exciting event or a sale. 
Remember to remain consistent with your products, services and ingredients, and soon your business will perform at its best.
Douglas Eugene Noll – A walk through his publications and their achievements made so far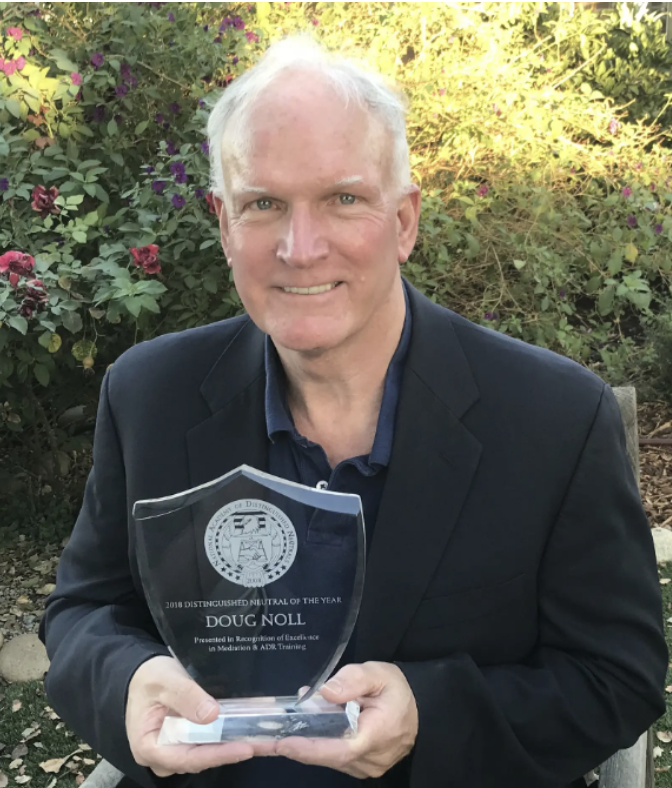 Every author has a different story, but they have one thing in common – they all overcome great obstacles and hardships. Plenty of famous writers had impairments yet found enormous success in their lives. It goes without saying that the best art comes out of the worst adversities. When physical and mental activity is hindered by sickness, creative activity thrives. Many renowned authors, writers, and poets bear witness to this decision. One such example is Doulas Eugene Noll. The author of De-Escalate: How to Calm an Angry Person in 90 Seconds or Less was born with multiple severe impairments. 
His calling is to serve humankind, and he does so on numerous levels. He is a best-selling author, educator, and trainer. He is an accomplished mediator. Noll's job takes him from international work to assisting people in resolving highly vexing interpersonal and ideological problems. 
Noll has penned four books, and his latest book De-Escalate: How to Calm an Angry Person in 90 Seconds or Less, was a best-seller on amazon and was published in four different languages. It also won the Book Excellence Award in 2017. The book teaches the readers how to calm an angry or upset person of any age while remaining centered and calm. In addition, Noll, in his book, has also highlighted ways to calm oneself down swiftly and efficiently. Noll is a lawyer turned peacemaker born near-blind and with club feet. He is the creator of several online courses that teach his innovative de-escalation skills.
It was in the year 2000 that he realized that the courtroom was not where he belonged. As a result, he embarked on a journey as a peacemaker and mediator after leaving a successful trial practice. Noll has stressed in his book what he has implemented in real life. He has taught in some of California's most violent men's and women's prisons with substantial outcomes. Noll held workshops for groups who wished to bring something positive into their communities. 
He named that workshop after his book as De-escalation training workshops, where participants learned how to calm an angry person in 90 seconds or less. The training workshop was a perfect way for churches and faith communities to express one's religious and spiritual beliefs in a practice that brings peace under challenging situations. Throughout ten weeks, the participants begin to master the skills and change their way of looking at the world through the lens of positivity. 
In addition to De-Escalate, Noll has published three other books named Peacemaking: practicing at the intersection of law and human conflict, Sex, politics, & religion at the office: the new competitive advantage, and Elusive peace: how modern diplomatic strategies could better resolve world conflicts. Each book brought an impact of its own and earned recognition. 
His journey as a lawyer
In 1977, Noll began his legal career as a clerk for the Honorable George Hopper before being admitted to the California Bar in December of the same year. As an associate, he joined Fullerton, Lang, Richert & Patch, a Fresno law firm located in Fullerton, in 1978. He tried his first legal case in 1978 and went on to practice law as a civil trial lawyer for the next 22 years, working on over 75 trials.
Douglas Noll contributed to the legal profession by assisting students in achieving success via education and teaching. Throughout his career, he worked as an instructor in various positions at numerous institutes. Noll was a member of the American Institute of Mediation's core faculty and the Straus Institute's Professional Skills Development program's summer faculty.
In a nutshell, Noll's entire life has seen him reinvent himself taking different routes but with the same vision in mind: To bring peace to the communities. He illustrates that being born with impairments is not our choice, but not allowing them on the way to the top is entirely our choice. 
His dedication to disclosing the world through a lens of positivity led him to create Prison in Peace, where he transforms murderers into peacemakers. He stresses that the power of mediation cannot be overlooked. Noll is now an award-winning author, teacher, trainer, and skilled mediator.