The Most Dangerous TikTok Challenges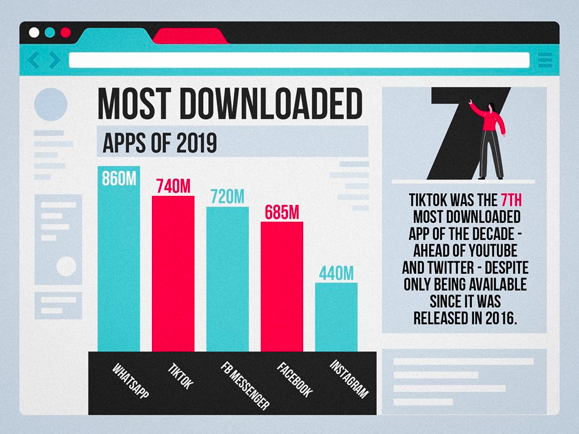 TikTok has been a popular video-sharing application. Based on the lines of the app Vines by Snapchat, TikTok has captured millions of global audiences. Especially after Snapchat suspended the services of Vine, TikTok was a hot favorite among the young fans of this app. It has been the second- most downloaded app in the year 2019 only after Whatsapp. The popularity of TikTok among youngsters has been so much that over 40% of TikTok users consist of teenagers and young adults. In such a situation, some dangerous trends have alarmed adults and authorities.
Why the need for dangerous trends?
TikTok is all about getting more views for the videos one uploads. In the quest of getting more people to view and follow their videos, many people start posting very dangerous content that has a potential risk to their lives and can cause personal injury. In many cases, these become popular trends and soon more youngsters are replicating this act for heroism and keeping up with the trend.
This herd mentality or struggle to be a part of the group has affected the young community often. Lives have been lost and serious injuries have been caused while trying to pull off these following TikTok challenges. If you are an adult, you must ensure supervision so that the young ones are not getting themselves into such dangerous acts for the mere purpose of getting more views.
Some harmful TikTok Challenges:
Skullbreaker Challenge: The name of the challenge is enough to understand the painstaking consequences of this challenge. It involves three individuals standing side by side. Once the person in the middle jumps, the other two kick his legs out resulting in an uncontrolled fall. This has resulted in multiple cases of skull injuries besides injuries to other parts of the body. Even deaths have been caused by this challenge being performed by youngsters. All these videos of the Skullbreaker Challenge have been taken off by TikTok.
Throw It in the Air Challenge: What do you think about a challenge the goal of which is to cause a concussion? As dangerous as it sounds, Throw It in the Air Challenge has attracted a lot of serious injuries. To perform this challenge, a group of people stand in a circle and throw an object high in the air. They do not shift until one of them is hit by the falling object. This object can be a small ball and can also be a heavy object having the potential to cause a serious head or neck injury.
The Cha-Cha Slide Challenge: This was a challenge involving driving cars to particular music and resulted in numerous accidents. Finally, TikTok pulled down all the videos of the same and it was regarded as a dangerous TikTok challenge which could potentially be life-threatening.
The Cereal Challenge: For the Cereal Challenge, someone's mouth is used as a bowl for cereal as he lies down. Cereal and milk are poured into his mouth and consumed with a spoon by another. Besides being gross, the challenge had the potential to choke an individual, and in many cases that happened.
The Pass Out Challenge: The objective of this TikTok Challenge is to somehow manage to pass out through some actions. For instance, one could pass out after swaying their head to and fro multiple times or by holding their breath. As can be understood, this had the risk of serious threats to young lives and was pulled down by TikTok.
Not All TikTok Challenges are Bad:
There are many TikTok Challenges which are great fun and can be a cause for great entertainment. The Renegade Challenge, Yeehaw Challenge, Flip the Switch Challenge, and many such other challenges have no safety concerns and can be safely performed. The Renegade Challenge, for instance, is a dancing challenge where the user has to perform the particular dance steps.
It should be the priority of concerned authorities that instead of dangerous and life-threatening challenges, users are into these fun and harmless challenges. The key thus lies in controlling the trend rather than stopping it altogether.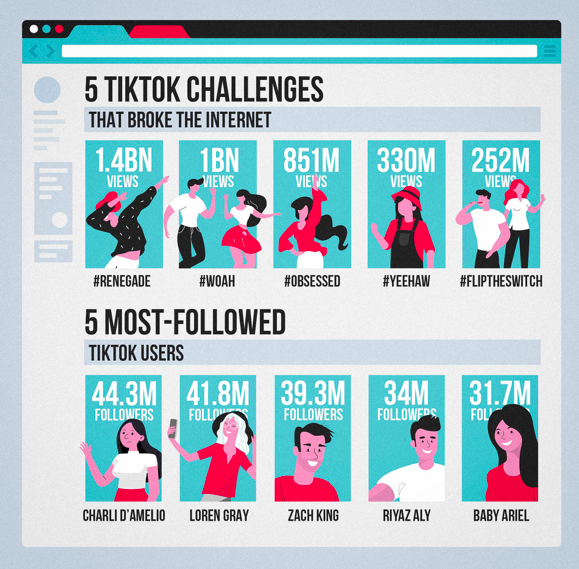 Conclusion:
These challenges and many others have prompted authorities to ban TikTok in many places temporarily. Despite having a young audience base, TikTok has also been accused of letting vulgar content slip through the scrutiny. The solution is, however, not in stopping TikTok altogether. It is already too big to go down and thus there are supposed to be safety nets to ensure that the young users are kept safe. Dangerous trends can be pulled down before they go viral and a healthy vigilance from the adults can ensure that such unfortunate incidents do not endanger the lives of the youth.
Unlocking the Vault: Finding the Best Bonuses from the Most Trusted Casino Providers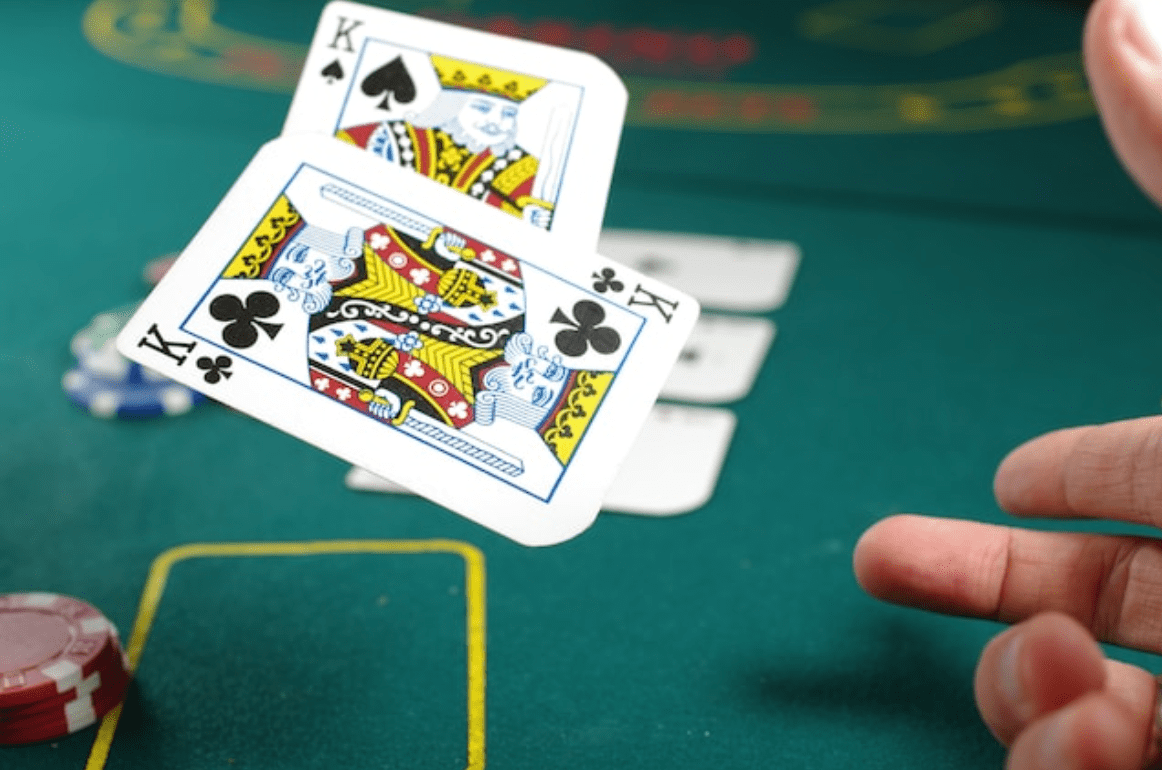 The online gambling world is like a treasure trove, full of riches waiting to be unlocked by savvy players. But with so many casino providers offering enticing bonuses, it can be overwhelming to sift through them all to find the gems. That's where BonusFinder comes in – a swashbuckling crew of experts on a quest to help players unlock the vault of the best bonuses from the most trusted casino providers.
Led by the fearless Riku Vihreäsaari, a professional poker player and gambling expert, BonusFinder sets sail to discover the most reputable casino providers worldwide. With their extensive knowledge of the online gambling industry and years of experience, they know how to separate real treasure from fool's gold.
But finding the best bonuses is only half the battle – BonusFinder is dedicated to helping players make the most of their newfound riches. With their in-depth reviews of each provider, players can learn everything from payment methods to payout times and beyond. And with their expert analysis of each bonus offer, players can be sure they're getting the most bang for their buck.
So, whether you're a seasoned player or a newcomer to online gambling, BonusFinder is the crew you want as you navigate the choppy waters of casino bonuses. With their unwavering commitment to legitimacy and trust, you can be sure that the treasures they help you discover will be worth their weight in gold. Set sail with BonusFinder today and unlock the vault to the best bonuses from the most trusted casino providers.
So, feel free to venture out and try new online casinos with the best bonuses. With BonusFinder, you can feel confident that you are playing with the most trusted providers in the industry. Take advantage of these bonuses and unlock the vault of online gaming possibilities.
Michael Jordan once said, "I can accept failure; everyone fails at something. But I can't accept not trying." Why not give it a try and unlock the vault of online gaming possibilities? With BonusFinder by your side, you can rest assured that you are playing with the best bonuses from the most trusted casino providers. So take a chance, and see what big winnings await you.
Here are four key takeaways from this article that readers can keep in mind:
Take advantage of the bonuses: Online casinos offer various bonuses to attract new players and retain existing ones. By carefully researching and comparing these bonuses, players can maximize their value and get the most out of their online gambling experience.
Look for reputable providers: With so many online casinos out there, it's important to do your due diligence and choose a trustworthy and reliable provider. Look for casinos licensed and regulated by reputable authorities and with a solid reputation for fair play and timely payouts.
Understand the terms and conditions: Before you sign up for a bonus or start playing at an online casino, ensure you understand the applicable terms and conditions. This includes things like wagering requirements, minimum deposits, and maximum payouts. By reading the fine print, you can avoid any unpleasant surprises.
Keep it fun and responsible: Finally, it's important to remember that online gambling should always be a fun pastime, not a way to make money or solve financial problems. Set a budget for yourself and stick to it, and only chase losses or bet what you can afford. With the right mindset and a little luck, online gambling can be a thrilling and rewarding experience.
As the famous gambling proverb goes, "The best bet you can make is on yourself." By following these tips and taking a responsible approach to online gambling, players can unlock the vault of exciting bonuses and trusted providers and enjoy all the thrills and excitement that the world of online casinos has to offer.