The Most Dangerous TikTok Challenges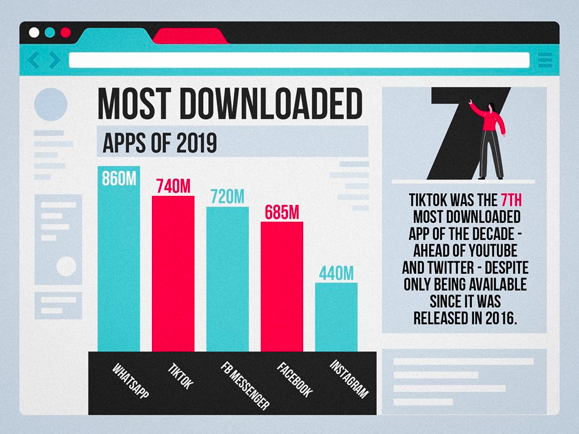 TikTok has been a popular video-sharing application. Based on the lines of the app Vines by Snapchat, TikTok has captured millions of global audiences. Especially after Snapchat suspended the services of Vine, TikTok was a hot favorite among the young fans of this app. It has been the second- most downloaded app in the year 2019 only after Whatsapp. The popularity of TikTok among youngsters has been so much that over 40% of TikTok users consist of teenagers and young adults. In such a situation, some dangerous trends have alarmed adults and authorities.
Why the need for dangerous trends?
TikTok is all about getting more views for the videos one uploads. In the quest of getting more people to view and follow their videos, many people start posting very dangerous content that has a potential risk to their lives and can cause personal injury. In many cases, these become popular trends and soon more youngsters are replicating this act for heroism and keeping up with the trend.
This herd mentality or struggle to be a part of the group has affected the young community often. Lives have been lost and serious injuries have been caused while trying to pull off these following TikTok challenges. If you are an adult, you must ensure supervision so that the young ones are not getting themselves into such dangerous acts for the mere purpose of getting more views.
Some harmful TikTok Challenges:
Skullbreaker Challenge: The name of the challenge is enough to understand the painstaking consequences of this challenge. It involves three individuals standing side by side. Once the person in the middle jumps, the other two kick his legs out resulting in an uncontrolled fall. This has resulted in multiple cases of skull injuries besides injuries to other parts of the body. Even deaths have been caused by this challenge being performed by youngsters. All these videos of the Skullbreaker Challenge have been taken off by TikTok.
Throw It in the Air Challenge: What do you think about a challenge the goal of which is to cause a concussion? As dangerous as it sounds, Throw It in the Air Challenge has attracted a lot of serious injuries. To perform this challenge, a group of people stand in a circle and throw an object high in the air. They do not shift until one of them is hit by the falling object. This object can be a small ball and can also be a heavy object having the potential to cause a serious head or neck injury.
The Cha-Cha Slide Challenge: This was a challenge involving driving cars to particular music and resulted in numerous accidents. Finally, TikTok pulled down all the videos of the same and it was regarded as a dangerous TikTok challenge which could potentially be life-threatening.
The Cereal Challenge: For the Cereal Challenge, someone's mouth is used as a bowl for cereal as he lies down. Cereal and milk are poured into his mouth and consumed with a spoon by another. Besides being gross, the challenge had the potential to choke an individual, and in many cases that happened.
The Pass Out Challenge: The objective of this TikTok Challenge is to somehow manage to pass out through some actions. For instance, one could pass out after swaying their head to and fro multiple times or by holding their breath. As can be understood, this had the risk of serious threats to young lives and was pulled down by TikTok.
Not All TikTok Challenges are Bad:
There are many TikTok Challenges which are great fun and can be a cause for great entertainment. The Renegade Challenge, Yeehaw Challenge, Flip the Switch Challenge, and many such other challenges have no safety concerns and can be safely performed. The Renegade Challenge, for instance, is a dancing challenge where the user has to perform the particular dance steps.
It should be the priority of concerned authorities that instead of dangerous and life-threatening challenges, users are into these fun and harmless challenges. The key thus lies in controlling the trend rather than stopping it altogether.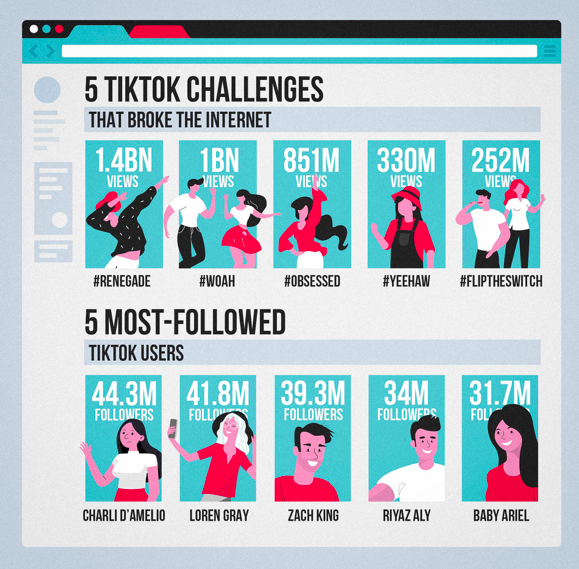 Conclusion:
These challenges and many others have prompted authorities to ban TikTok in many places temporarily. Despite having a young audience base, TikTok has also been accused of letting vulgar content slip through the scrutiny. The solution is, however, not in stopping TikTok altogether. It is already too big to go down and thus there are supposed to be safety nets to ensure that the young users are kept safe. Dangerous trends can be pulled down before they go viral and a healthy vigilance from the adults can ensure that such unfortunate incidents do not endanger the lives of the youth.
Top 6 Investments for Your Child's Future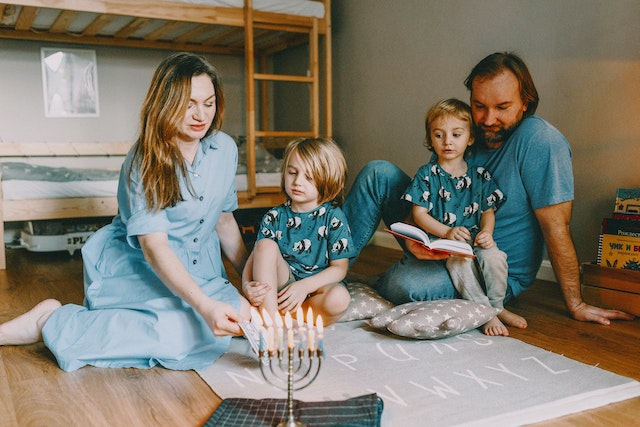 If you're looking to give your child a head start in life, there's no better way than investing in their future with some wise choices. From saving for a college education to teaching them the importance of financial literacy, there are plenty of ways to help them gain the skills they need for successful adulthood. Here are six great investments you can make now that will provide dividends in the future:
Financial Literacy 
Financial literacy is a critical skill that will remain valuable for life, and you should start teaching your child as early as possible. Not only can this help them understand basic concepts such as budgeting, saving, and responsible spending habits, but it can also increase their confidence when dealing with their finances. Encourage your children to save a portion of the money they receive, and show them how to make smart investments, such as opening up a savings account.
Positive Role Models 
The people your kids look up greatly influence their lives, especially during their formative years. That's why it's crucial to be a good role model and surround them with positive role models who embody values such as honesty, hard work, and integrity which your children can learn from or aspire to emulate. This includes friends, family members, teachers, and mentors. Exposing your children to such people can help them broaden their horizons and see the world differently.
A Good Education 
Investing in your child's educational journey from elementary school to college will open doors to careers and opportunities they may not have had before. To save your child from the debt  that comes with post-secondary education in Canada, start early and put into an RESP (Registered Education Savings Plan). This is a special type of investment account specifically designed to save for college expenses. It is essential to understand the structure and features of the plan and how it works to maximize your savings.
Quality Family Time
Set aside family time and special activities such as cooking, playing board games, or taking nature walks. This allows your children to bond with each other and explore the world around them. Investing in quality family time will provide endless opportunities for growth, learning, and development, setting your children up for a bright future. Spending time with your little ones will also create lasting memories that will stay with them forever. It will also teach them valuable skills such as communication and conflict resolution. 
Life Insurance 
Investing in life insurance ensures your child's future financial security. Not only will it protect them in case something unexpected happens, but it can also be used as an investment tool if you opt for the right policy. With the right plan, you can maximize the money your child will receive by providing them with a secure financial future should anything happen to you or your partner.
Mental Health Support 
Life isn't always easy; sometimes, your kids need extra help navigating life's journey's ups and downs. Mental health support takes many forms, from therapy sessions with psychologists or psychiatrists to mindfulness techniques like meditation. Supporting children during difficult times allows them to process emotions more effectively so they are better prepared for adulthood when life throws curveballs. With the rise of mental health issues in today's society, it is vital to invest in your child's mental health and ensure they have the right support system.
These are just a few top investments you can make for your child's future. Whatever strategies you choose, remember that each has its benefits, from immediate gratification to long-term financial security. Investing in your child's future will give them the skills and resources they need to live a successful, fulfilling life.