Can I Sue for a Dog Bite in Milwaukee, Wisconsin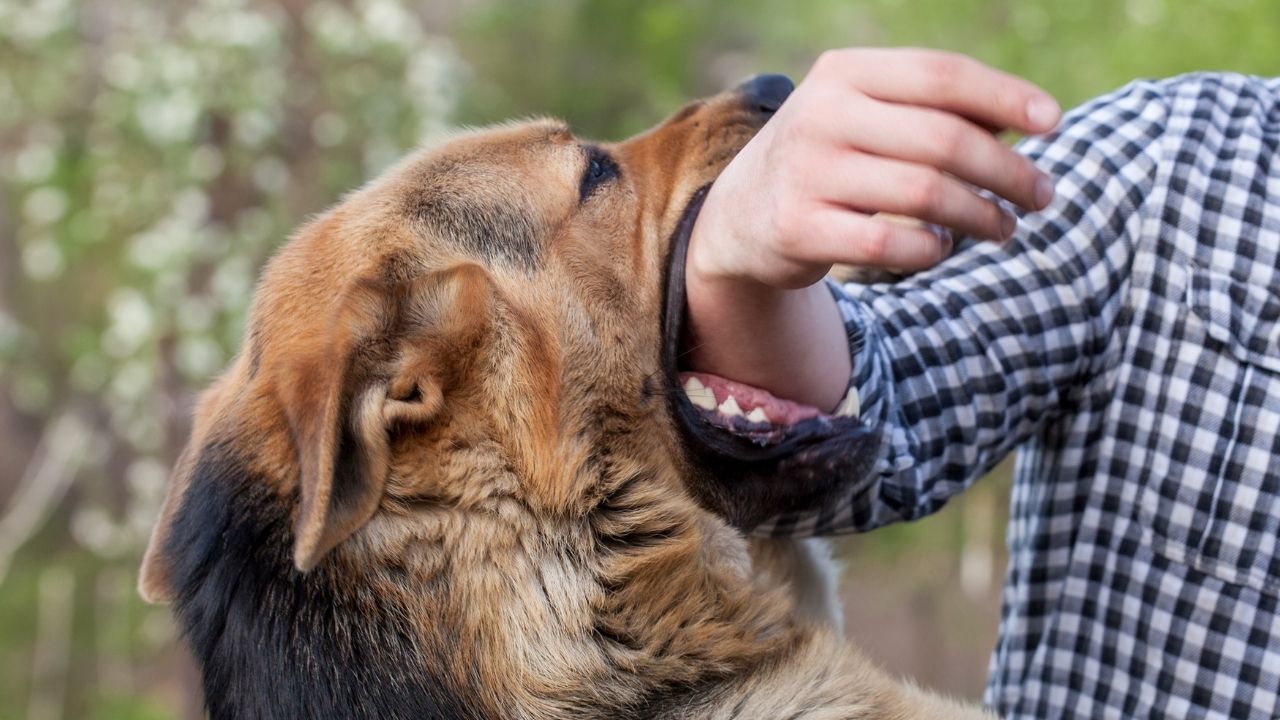 Astonishingly in the United States, approximately 4.7 million people are bitten by dogs each year. Statistically, this means you have a 1 in 70 chance of being bitten by a dog annually. Dog bites can leave a person suffering from excruciatingly painful injuries that could take months or years of rehabilitation. 
If you or a family member is bitten by a dog, you have the right to sue for a dog bite injury in Milwaukee, Wisconsin. An experienced dog bite attorney can help you initiate a claim and act in your best interest every step of the way. Dog bite injuries are often incredibly traumatizing experiences and can leave you with financial difficulties. An attorney can work with you to gain you the compensation you need to put this horrific event behind you. 
The Common Dog Bite Injuries
It is crucial to understand dog bite injuries can range from minor to severe. In some cases, you could still sue for a dog bite injury if you were injured while trying to flee an animal, even if you were never bitten. Below are a few common injuries that follow a dog attack or bite. 
Various puncture wounds

Minor to severe scarring or disfigurement

Broken bones

Head and neck injuries from struggling or falling

Emotional trauma

Face injuries

Nerve damage
Who Is Allowed to Sue for a Dog Bite in Milwaukee, Wisconsin?
If you or a family member has been attacked by a dog and have suffered injuries, you are likely wondering if you're eligible for compensation. Below we have listed a few insights into who can sue.
Should you be the legal guardian of an adult who was injured by a dog bite: If you are a legal guardian of an adult, you are allowed to initiate a lawsuit and seek fair compensation on behalf of the injured person. 

You were bitten by a dog and are 18 or older. You are legally an adult and are allowed to seek compensation for your injuries. 

Should you be the legal guardian or parent of a minor who was bitten by a dog and injured: Children who have been injured due to a dog bite require their parents or legal guardians to undertake legal proceedings on their behalf. As a parent or guardian, you expressly have the right to act in the best interest of your child, which is why you can file a lawsuit on their behalf and seek out compensation. 

You are the designated administrator or executor of the injured person's estate. If you are the assigned administrator or executor of the estate of the person who has suffered injuries and died due to a dog bite, you are allowed to file a

wrongful death

lawsuit.
How the Wisconsin Statute of Limitations Can Affect Your Dog Bite Injury Claim
The victim can be unable to work, has incurred major medical bills, or requires further funding for treatment which are all time sensitive and the insurers know this. In return, a common tactic for insurance companies to reduce the amounts of settlements paid is to take as much time as legally possible before being forced to pay. This way they can often get the victims to agree to a reduced settlement when time is more important than the overall compensation. 
In Milwaukee, Wisconsin, you have three years from the date of the dog bite injury to file your claim. 
Notably, if you do not file a legal claim within the three-year timeline, you will be barred from pursuing compensation. You don't want to place yourself in this position. 
Understanding the legalities surrounding dog bite law in Milwaukee, Wisconsin, can be challenging. It should come as a significant relief to learn you likely can sue for a dog bite injury if you fall within the criteria. By keeping in mind the timeframe for which you are permitted to file an injury claim and noting the disreputable tactics insurance companies employ, you will have a better chance of obtaining compensation. Additionally, with the help of a qualified dog bite attorney, you can maximize your settlement.
The Largest Choice of Airsoft Equipment: Cheap Weapons in Clearance, Outfits, Accessories…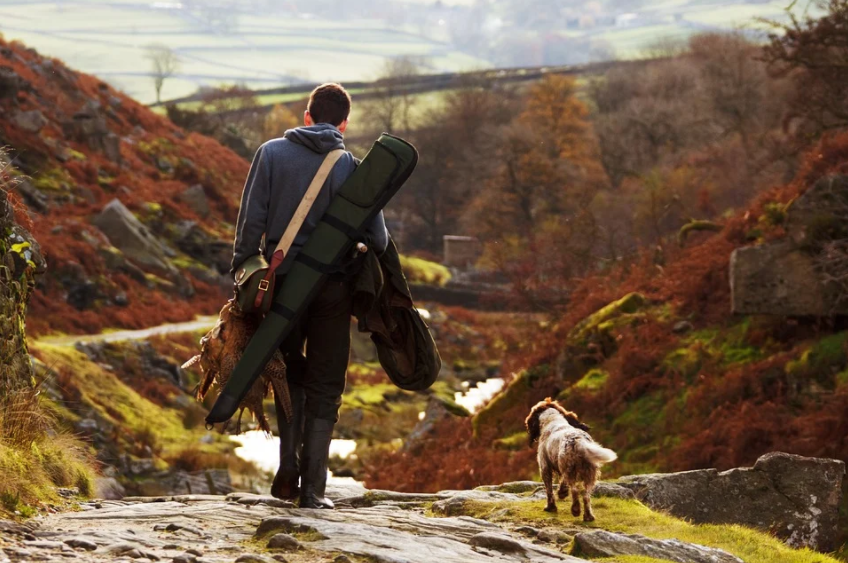 Are you interested in airsoft and would like to get started in this hobby as a beginner? Are you an expert in replicas and looking for new or other quality equipment at low prices for op / game? Gunfire.com is made for you!
Are you interested in airsoft and would like to get started in this hobby as a beginner? Are you an expert in replicas and looking for new or other quality equipment at low prices for op / game? Gunfire.com is made for you!
For several years, Gunfire has offered airsoft players and enthusiasts a wide range of products dedicated to this activity, including replicas of airsoft weapons. Sniper rifles ,  famas , Beretta, Colt, Glock, semi or full automatic, double barrel, with movable breech, in metal or metal / polymer…. Whatever type of airsoft gun you are looking for, your criteria (precision, autonomy, etc.) and your preferences, you will find what you want online.
Do you prefer fist cues to long queues, or vice versa? Beyond the replicas,  Gunfire  offers you  complete packs , including a type of replica but also  accessories  ( chargers , batteries , holster, red dot glasses,  balls ,  transport cases).
You hesitate between a gas, CO2 or spring metal replica? Your role in the team, but also your budget and the sensations sought will guide you. Very widespread, AEGs propel the balls thanks to the electric energy of the battery. The springs work thanks to a spring mechanism; it is often found in assault rifles. This is why they are said to be "manual". Gases and CO2 work in a similar fashion; as soon as you press the trigger, you release gas or CO2 which will propel the ball from the magazine.
Need advice or additional information on a type of replica (pistols, revolvers, rifle, assault rifle, semi-automatic, submachine gun, etc.), its firing potential or its power (joules) at the time of your purchases? Contact the Gunfire team. Composed only of airsoft experts, it is at your disposal. With her experience and full of energy, she will be able to advise you and guide you in your purchases.
Clearance Games, replicas … but not only!
For optimal operation of your airsoft replicas, opt for products and accessories from Gunfire. From  essentials , such as outfits,  balls  or  cleaning products , to game  accessories , such as  smoke bombs  or  flags , a whole range is just a click away.
As an online airsoft store, Gunfire has also selected the best equipment for you. Move with ease, blend in with the elements of the terrain, easily access your accessories and gain speed. Face protectors, tactical vests, holsters … the choice is yours!
A distant cousin of paintball, airsoft is an activity between players from 2 teams. Equipped with dummy firearms (ball guns) called replicas or guns, they face each other outdoors during a commando operation. The latter is built on a scenario; it could just as well be "civilians in need of protection" as it could be the "capture of a flag". Some scenarios are also reenactments of famous battles. For more realism, participants dress in military attire.
Fair play is the basic rule of this team hobby. Players are out as soon as they are hit by a fist cue ball or other cue ball. Leaving no trace of impact, free will is therefore the rule during operations.