Case Barnett Law Offers Essential Advice to Keep You Safe — Before and After an Accident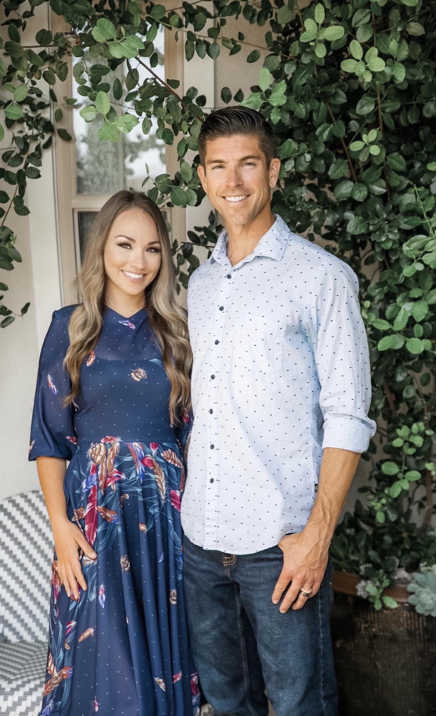 When you are involved in an automobile accident, it can be difficult to know what to do – or where to turn for help. At Orange County-based Case Barnett Law, their legal team is committed to helping clients understand their rights and responsibilities, before and after an accident occurs.
Whether you have recently experienced a collision or want to ensure you are always protected, there are several essential strategies to keep yourself – and your finances – safe.
Before an Accident
Although no one expects to be in a car accident, everyone should be prepared. As Director of Operations Nicole Barnett explains, one of the best ways to protect yourself is with proper insurance coverage.
In California, motorists are legally required to carry a "15/30" insurance policy, which pays up to $15,000 of bodily liability damages per person and a maximum total payout of $30,000. Unfortunately, most auto accidents dramatically exceed those insurance payouts.
"If you have any type of accident, even a small accident, $15,000 is not going to be enough," Barnett explains. "The damages are going to be so much higher than that."
Unfortunately, with a 15/30 policy, insurance companies will pay the maximum of $15,000 per individual and then you are on your own. For someone involved in a major accident, especially an accident leading to physical injuries, this can be financially ruinous.
But with uninsured/underinsured motorist coverage (UIM), you remain protected even if the other driver is not fully insured.
"Their insurance company will pay 15,000, and then you would go to your insurance company, and they will hopefully provide the remaining amount," Barnett says. "It is really cheap to add to your existing insurance policy, under $20 to add, and a lot of people don't know about it."
In addition to being covered for material damages, it is critical to carry the right amount of medical coverage. They recommend "Med Pay" or Medical Payments Coverage, which will protect you in the event of injuries or hospitalization.
"It is something important that people have in their insurance," Case Barnett explains. "It is typically up to $5,000 regardless of who is at fault."
Staying protected as a motorist is an important preventative measure, Barnett says. But what happens after an accident?
After an Accident
Being involved in an automobile accident can be disorienting, but it is essential to remember a few key steps, Barnett says.
The first step is to contact the police and talk with any witnesses. This will protect you especially if you are not at fault in the accident. Case Barnett recalls many situations in which information from a bystander helped determine liability.
"Unfortunately, people can be unscrupulous," Barnett says. "We had a case where a driver ran a red light and lied about it. Luckily, there was someone else sitting in traffic who had a dashcam, and you could see the other driver run the red light."
Calling the police further protects you because it provides you with an official report of what took place. When it comes time to file an insurance claim or sue for damages, formal evidence is everything.
In the event you have suffered injuries, you should seek medical treatment right away, Barnett says. This will not only help you recover physically but also will provide additional evidence for your insurance claim.
"You should go to urgent care first, and then start treatment with a chiropractor or physical therapist as soon as possible after that," Barrnett says. "You want to have continuity of treatment – any gaps in treatment, the insurance company will say you weren't hurt that badly or your injuries were from something else."
Seeking Legal Help
Although many accidents can be resolved simply through your insurance company, there may be times when legal assistance is needed. Legal representation will give you the assurance and protection you need – and more than that, it will allow your voice to be heard.
"We look for three things, damages, liability, and collectability," Barnett says. "With damages, we ask how bad is the person hurt, and what is the damage to the vehicle? Insurance companies will equate the amount of damage to the vehicle to the amount of force on the occupants of the vehicle. Liability is who is at fault. Collectability is the insurance issue – which is why having a police report and witnesses is so important."
Case and Nicole Barnett understand how stressful and difficult it can be to recover from an automobile accident. You may have physical injuries, expensive repair costs for your car, and you may need to miss work. All of these factors can hurt you physically, emotionally, and financially.
But you don't have to go through it alone.
They have prepared a free guide to protecting your wealth in an accident, available on the Case Barnett Law website. And if you still have questions, they are only a phone call away.
"If you have those three things in place, damages, liability, and collectability, you should absolutely call an attorney," Nicole Barnett explains. "And even if one of those areas is weak, you can still call."
Case Barnett Law is based in Laguna Beach, CA, and helps individuals and families who have suffered catastrophic accidents. For more information and to download their free legal report, visit www.casebarnettlaw.com.
What does it really mean to be an Entrepreneur?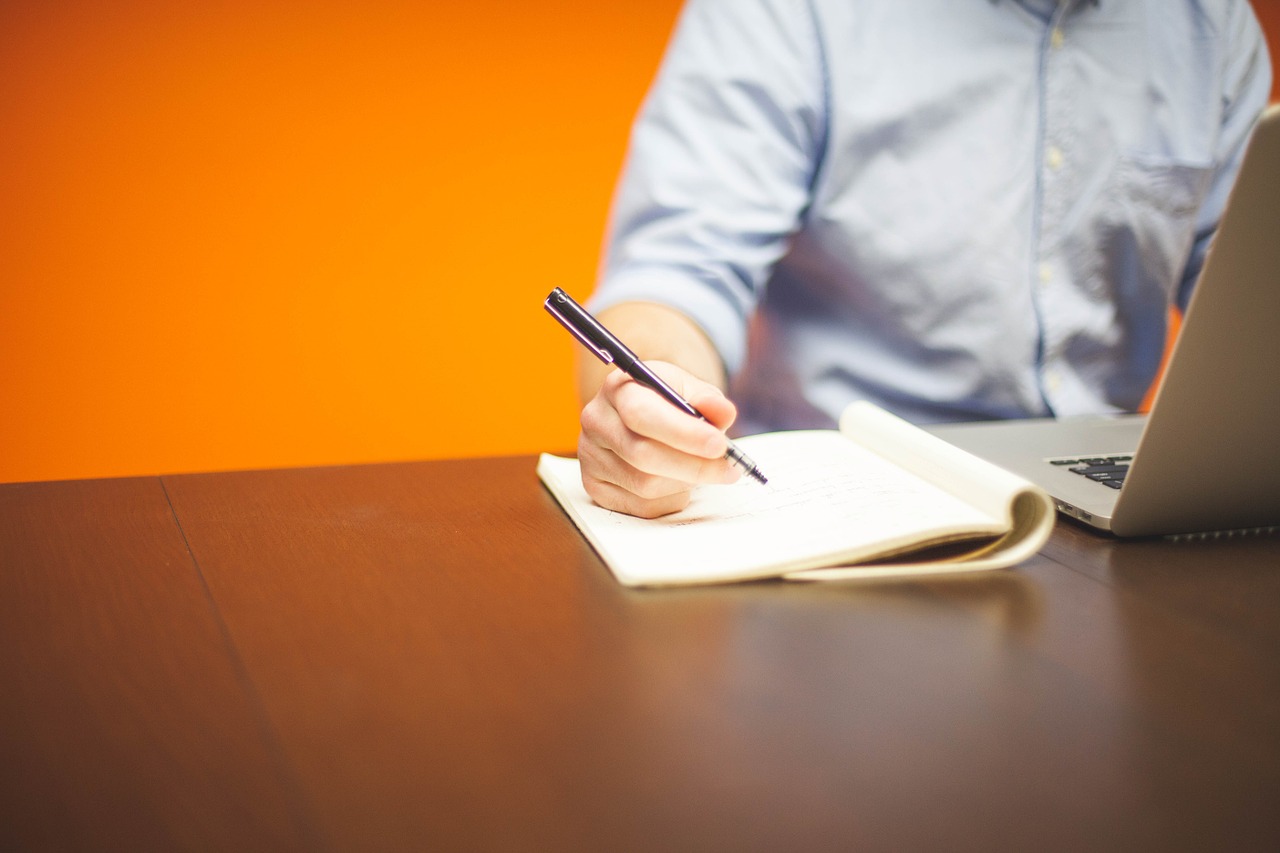 We see that word a lot, especially in the business world. Entrepreneurship is an idea that is often tied to the concept of the American dream. An individual chooses to put their head down and work hard to open a business and are now reaping the benefits of investing their time, money, and energy.
For those of us who have a job in the traditional sense working for a company that we do not own, the idea of becoming an entrepreneur can be both exciting and intimidating. Not everyone is built to start a business and pour their soul into helping it grow and become their main source of income. So what does it really look like to be an entrepreneur in 2022?
Betting on yourself
Anyone who has started a business themselves will tell you that the key to success is believing in yourself, as cliche as that may sound. With all of the responsibility of the business falling on your shoulders, there is a lot of weight that you have to carry. Figuring out the product or service itself, marketing the brand online or through your network, and handling the logistics of owning a business are just some of the tasks that will fall on you. Depending on what industry you are in, you may need to take the time to be certified, especially for some trades where a license is required. Getting through "impostor syndrome," or the belief that you do not have what it takes to achieve your goals, will be key to creating long-term success, but this is only possible if you truly believe in your abilities and your business.
Assuming all of the risk
The scariest part of being an entrepreneur is the inherent uncertainty. Will your business be successful? How long before you start to turn a profit? Will this business be able to support your livelihood both in the short term and in the long? These are questions that you will undoubtedly face as a business owner, especially early on. All of the risk associated with owning a business is yours. The best way to manage this risk is to seek assistance in the areas that you feel uncomfortable in. Don't understand how to keep track of clients and invoices? Research the best software to help you. Having trouble with taxes? Hire a tax professional to work through the details with you. There will likely be aspects of owning a business that you will not even know exist, so be sure to do your research.
Reaping all of the benefits
While there is significant risk associated with entrepreneurship, there is also the possibility of success. In the event of success with your business, you will reap all of the benefits of your growth. Whether that means achieving financial independence, or simply living out a purpose and feeling fulfilled, you receive the full reward as the owner of that business. This is what most entrepreneurs keep their focus on and what gets them through the long hours and extreme investment of their assets. They look forward to the day when they reach their financial or personal goals, which makes the whole journey worth it. 
The freedom of choice
This factor is especially evident with the wave of new businesses that have started since the beginning of the global pandemic. A huge number of workers have filed applications for new businesses in the last few years, with over 551,000 applications in July of 2020, a huge jump from similar time periods in years past. That trend has continued into 2022, with many workers leaving their regular jobs in order to pursue entrepreneurship. One of the main draws is the freedom of choice. You can choose what type of business to run, what product or service you will sell, what your company culture will be, where to allocate resources, and even what hours to work. People may have left previous positions for any number of reasons such as low pay, feeling undervalued, poor management, long hours, or simply burnout. By starting a new business, an entrepreneur has the freedom to customize the role to suit themselves. Even if there are long hours, the feeling of self-determined fulfillment can override the difficulty of running the business. 
Entrepreneurship should not be taken lightly
As stated before, becoming an entrepreneur is not for everyone. Even if you come up with a great idea for a product or service, you may not have the capacity or the drive to turn it into a thriving business. It is important to spend time in reflection and doing research before taking the leap to make sure that you understand what you are getting into and what it will take to be successful. Lay out your goals, come up with a plan, seek outside advice from people who know you and professionals in the field you are interested in, and then make a decision. If you choose to go for it, then be ready to defeat that impostor syndrome.