Case Barnett Law Offers Essential Advice to Keep You Safe — Before and After an Accident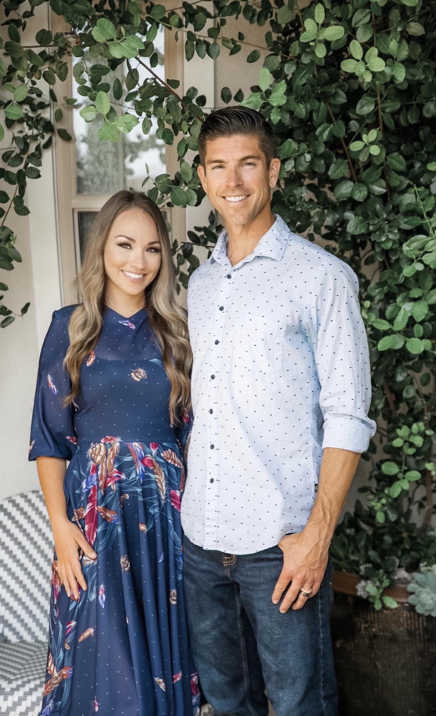 When you are involved in an automobile accident, it can be difficult to know what to do – or where to turn for help. At Orange County-based Case Barnett Law, their legal team is committed to helping clients understand their rights and responsibilities, before and after an accident occurs.
Whether you have recently experienced a collision or want to ensure you are always protected, there are several essential strategies to keep yourself – and your finances – safe.
Before an Accident
Although no one expects to be in a car accident, everyone should be prepared. As Director of Operations Nicole Barnett explains, one of the best ways to protect yourself is with proper insurance coverage.
In California, motorists are legally required to carry a "15/30" insurance policy, which pays up to $15,000 of bodily liability damages per person and a maximum total payout of $30,000. Unfortunately, most auto accidents dramatically exceed those insurance payouts.
"If you have any type of accident, even a small accident, $15,000 is not going to be enough," Barnett explains. "The damages are going to be so much higher than that."
Unfortunately, with a 15/30 policy, insurance companies will pay the maximum of $15,000 per individual and then you are on your own. For someone involved in a major accident, especially an accident leading to physical injuries, this can be financially ruinous.
But with uninsured/underinsured motorist coverage (UIM), you remain protected even if the other driver is not fully insured.
"Their insurance company will pay 15,000, and then you would go to your insurance company, and they will hopefully provide the remaining amount," Barnett says. "It is really cheap to add to your existing insurance policy, under $20 to add, and a lot of people don't know about it."
In addition to being covered for material damages, it is critical to carry the right amount of medical coverage. They recommend "Med Pay" or Medical Payments Coverage, which will protect you in the event of injuries or hospitalization.
"It is something important that people have in their insurance," Case Barnett explains. "It is typically up to $5,000 regardless of who is at fault."
Staying protected as a motorist is an important preventative measure, Barnett says. But what happens after an accident?
After an Accident
Being involved in an automobile accident can be disorienting, but it is essential to remember a few key steps, Barnett says.
The first step is to contact the police and talk with any witnesses. This will protect you especially if you are not at fault in the accident. Case Barnett recalls many situations in which information from a bystander helped determine liability.
"Unfortunately, people can be unscrupulous," Barnett says. "We had a case where a driver ran a red light and lied about it. Luckily, there was someone else sitting in traffic who had a dashcam, and you could see the other driver run the red light."
Calling the police further protects you because it provides you with an official report of what took place. When it comes time to file an insurance claim or sue for damages, formal evidence is everything.
In the event you have suffered injuries, you should seek medical treatment right away, Barnett says. This will not only help you recover physically but also will provide additional evidence for your insurance claim.
"You should go to urgent care first, and then start treatment with a chiropractor or physical therapist as soon as possible after that," Barrnett says. "You want to have continuity of treatment – any gaps in treatment, the insurance company will say you weren't hurt that badly or your injuries were from something else."
Seeking Legal Help
Although many accidents can be resolved simply through your insurance company, there may be times when legal assistance is needed. Legal representation will give you the assurance and protection you need – and more than that, it will allow your voice to be heard.
"We look for three things, damages, liability, and collectability," Barnett says. "With damages, we ask how bad is the person hurt, and what is the damage to the vehicle? Insurance companies will equate the amount of damage to the vehicle to the amount of force on the occupants of the vehicle. Liability is who is at fault. Collectability is the insurance issue – which is why having a police report and witnesses is so important."
Case and Nicole Barnett understand how stressful and difficult it can be to recover from an automobile accident. You may have physical injuries, expensive repair costs for your car, and you may need to miss work. All of these factors can hurt you physically, emotionally, and financially.
But you don't have to go through it alone.
They have prepared a free guide to protecting your wealth in an accident, available on the Case Barnett Law website. And if you still have questions, they are only a phone call away.
"If you have those three things in place, damages, liability, and collectability, you should absolutely call an attorney," Nicole Barnett explains. "And even if one of those areas is weak, you can still call."
Case Barnett Law is based in Laguna Beach, CA, and helps individuals and families who have suffered catastrophic accidents. For more information and to download their free legal report, visit www.casebarnettlaw.com.
Outsourcing Front-End Development Services: Insider's Guide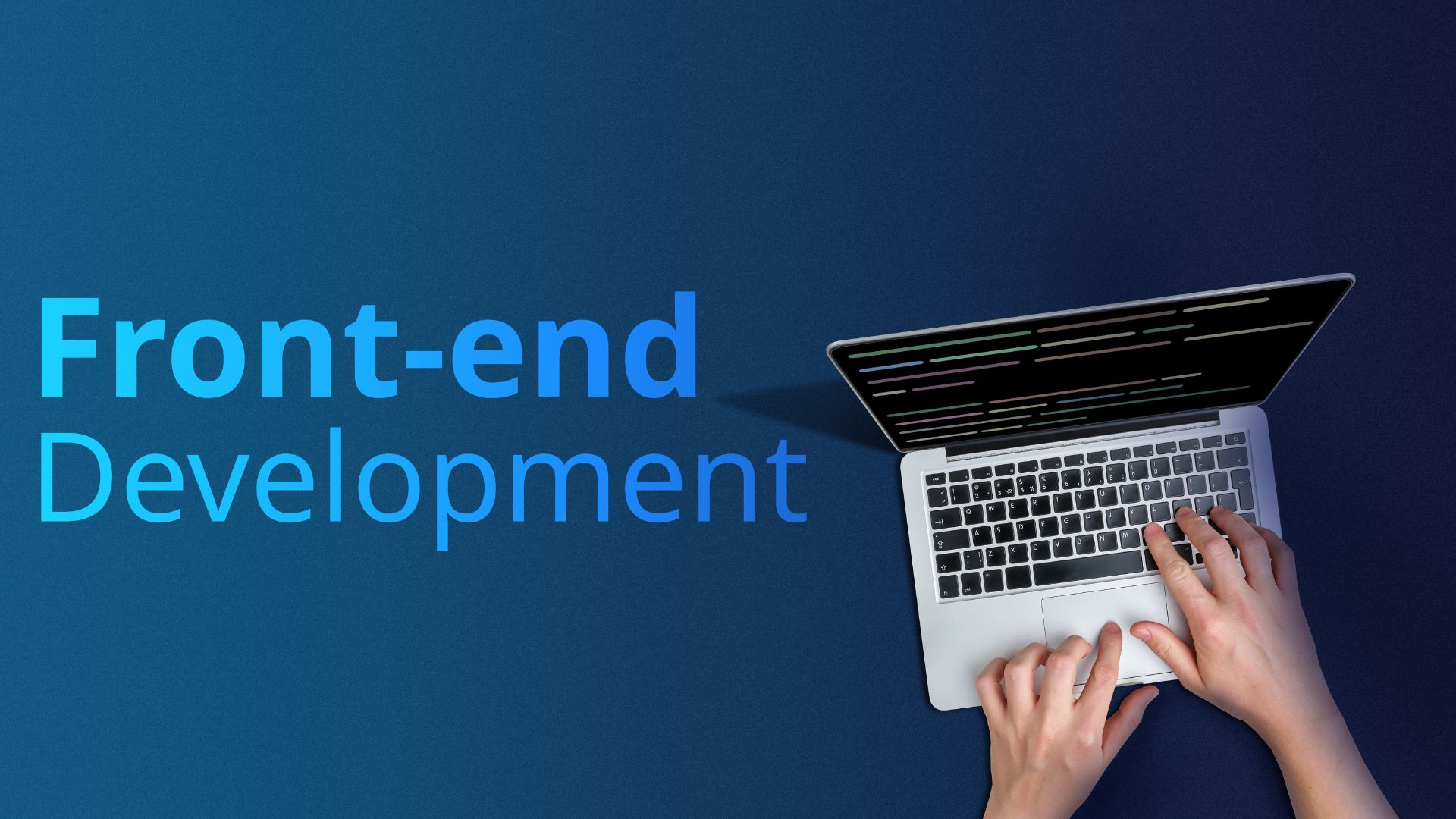 Outsourcing front-end development services has become increasingly popular in recent years as companies look to access specialized skills and expertise, and save on labor costs. According to the Global Outsourcing Survey made by Deloitte, the top reasons for outsourcing front-end development are to access specialized skills (57%), cost savings (50%), and to free up internal resources (49%).
This article will cover some frequently asked questions (FAQs) in a Q&A way to help you make an informed decision when considering outsourcing front-end development services. We'll address concerns such as how to find the right vendor, how to communicate effectively, and how to manage the project to ensure success. By the end of this article, you'll have a better understanding of the considerations and best practices for outsourcing front-end development services.
What is front-end development?
Front-end development, or client-side development, refers to designing and implementing a website's or application's user interface (UI). It involves creating the layout, visual design, and interactive features that users interact with when they visit a website or use an app.
Front-end developers use a variety of programming languages and technologies to build the UI, including HTML, CSS, and JavaScript. They also need to have a strong understanding of user experience (UX) design principles and be able to create visually appealing and intuitive interfaces that meet the needs of the target audience.
Front-end development plays a crucial role in the user experience of a website or application, and it's an essential part of any digital product. The work of a front-end developer often intersects with that of a UX designer and a back-end developer.
Why should I consider outsourcing front-end development services?
As mentioned in the intro, there are several reasons why outsourcing front-end development services may be an excellent option for your company. One of the main reasons is cost savings. Outsourcing is often more cost-effective than hiring in-house developers, especially if you only need front-end development services for a specific project. 
Also, a company can benefit from a vendor's specialized skills and experience and the ability to scale its development resources as needed. This can be especially useful for companies with fluctuating project demands or in need to quickly ramp up or down their development efforts.  
In addition, outsourcing front-end development can allow a company to focus on its core competencies and improve the overall quality of the product, as well as save time by delegating the development work to a vendor. 
How do I find the right front-end development company to work with?
Finding the right front-end development company to work with is crucial for a successful project. Start by defining your project goals, timelines, and budget, and research potential vendors with experience in the technologies and frameworks relevant to your project. 
Review the company's portfolio and case studies to get a sense of their past work and the types of projects they have experience with. Glassdoor, Trustpilot, LinkedIn, GoodFirms or Clutch are some platforms to do this. Consider the company's culture and values. You can also request references and speak with past clients to get an idea of the company's track record and how well they handle challenges like yours. 
What should I consider when choosing a front-end development company?
There are several factors to consider when choosing a front-end development company. Technical skills and experience are crucial, as the company will be responsible for building and implementing the UI of your website or application. Check if the company has experience with the technologies and frameworks you need for your project.
Effective communication and collaboration are also essential. Verify that the vendor has a track record of working well with clients and can effectively communicate and collaborate with your team. Cultural fit is also important, as you will be working closely with the vendor for the duration of the project. It's a good idea to have a face-to-face or video call meeting to get a sense of the company's culture and see if it aligns with your own.
Finally, consider the company's pricing and business model. Make sure the company is transparent about its rates and fees and that they align with your budget. Also, consider whether the company offers flexible pricing options or packages that may be more suitable for your needs.
Once you've narrowed down your options, it's a good idea to request proposals from a few different vendors. This will allow you to compare and contrast their approaches and determine the best fit for your project. 
Bringing it all together
In summary, outsourcing front-end development services can be an easy, cost-effective, and efficient way to access specialized skills and expertise. By carefully considering factors such as technical skills, communication and collaboration abilities, cultural fit, pricing, and business model, you can find the right vendor to meet your needs and achieve success with your project.