Reinvention and Perseverance as an Entrepreneur: How a Successful Traditional Entrepreneur Adapted Into a Prosperous Life Coach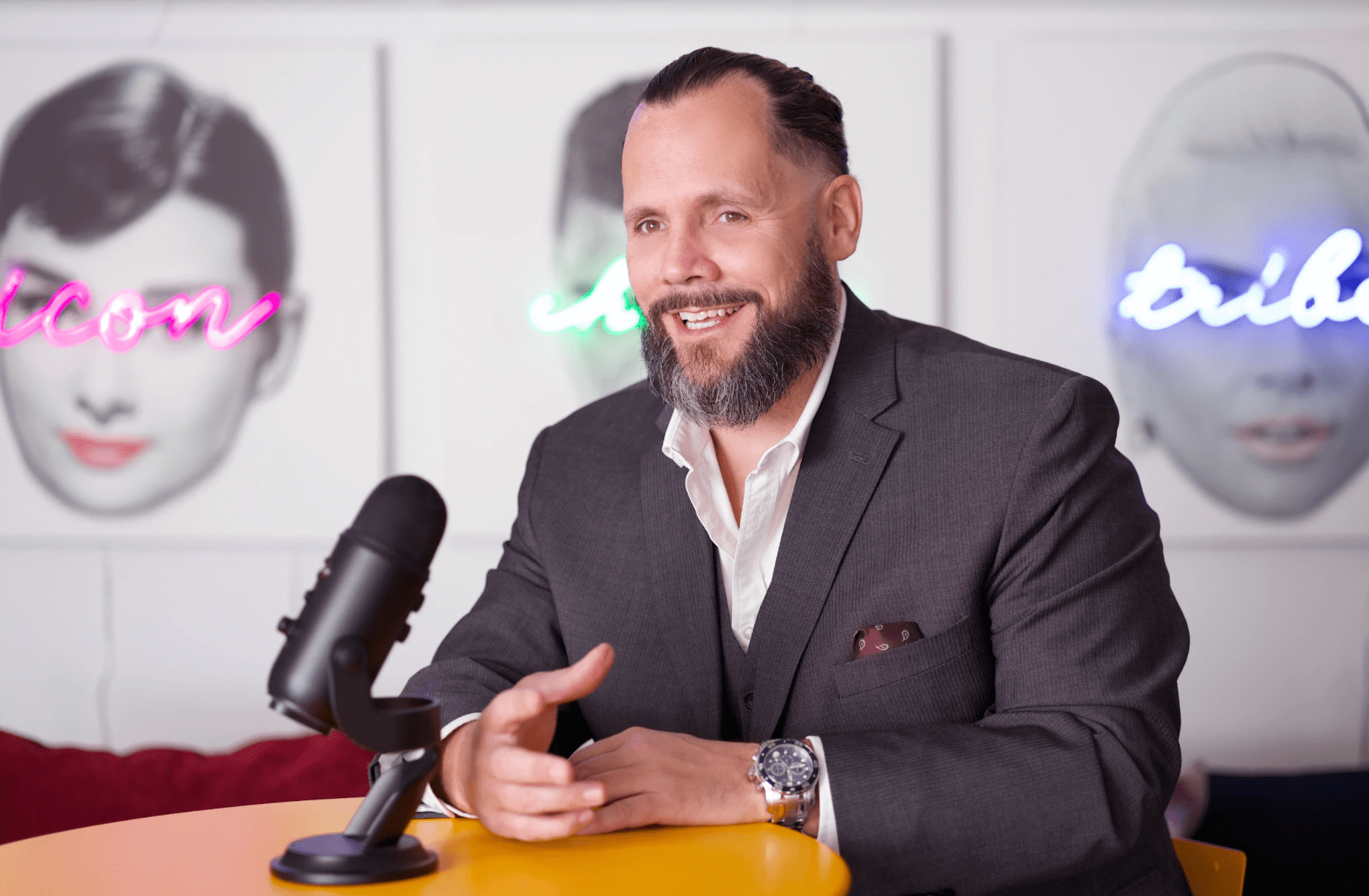 What does success mean to you?
For many, success is attributed to wealth, fame, and glory. As a society, we tend to enhance these stereotypes by rewarding wealth with accolades. But what happens when all of this is achieved?
Taking a linear approach to success is likely going to result in disappointment. When we attach our own sense of worth to a singular metric like money— we might become so driven by money that we lose sight of what our purpose is. 
Evolution is inherently tied to human growth and adaptation; that's why we derive pleasure from seeking challenges, overcoming them, and reaching this fruition of growth. 
There are more ways to be "prosperous" than the conventional means. As a longstanding and successful serial entrepreneur, Randy Belham knows exactly what it's like to have everything, but nothing at all. And he knows better than most, that sometimes you have to go to zero, to experience a profound shift in how you define success.
Here is how redefining success in our own minds can lead to the manifestation of prosperity.
Reconnecting with Our Purpose
Even financially successful individuals combat the feeling of emptiness. Often they realize that having accomplishments that are not tied to a greater purpose, do not deliver a true sense of fulfillment.
One common question Randy Belham gets from his clients is "what's next?"
Randy is a formal entrepreneur turned life coach, whose clientele generally consists of people in their early to late 40s, who've achieved a significant level of financial wealth in their lives but are rattled with the feeling of lacking.
Randy was a well-established entrepreneur with a couple of businesses under his belt, as well as being married. After a series of traumatic life events like his divorce, he felt completely lost and consumed by his poor habits and choices with no clear purpose to drive him forward. 
He decided to embark on a spiritual healing journey that helped him reconnect with his innate passion for coaching and helping others. He was able to turn this into his next venture.
It Begins with Awareness
For someone that is struggling to find their true calling—the first step is to cultivate a deeper awareness of our thoughts and actions. Explore passions, fears, and core values and how the things you're pursuing connect to them. People often wonder why they're unhappy even with stable jobs and finances, without realizing that the majority of their activities don't align with their values or purpose. But you won't know unless you clearly identify what these are.
It's important to be able to challenge your own mindset and the way you define your self-worth and success.
Belham views coaching as a way to help clients "shine a light on their blind spots." Cultivating awareness means shedding fears and stigmas around help. 90% of the time, his clients experience a breakthrough moment, and this is one of the reasons Belham is passionate about coaching.
Letting go of Attachments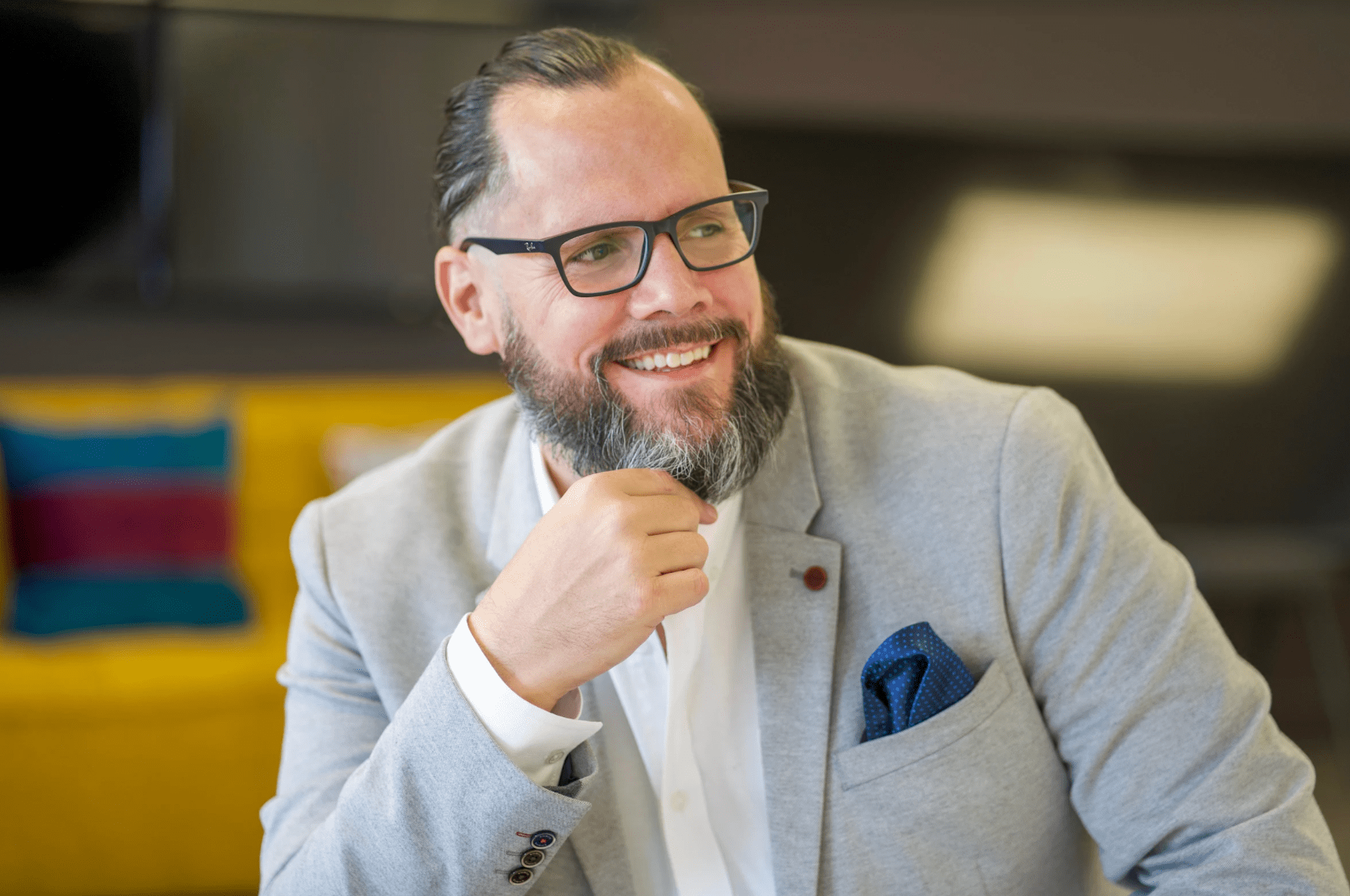 When we're attached to ideas, things, or thoughts; losing them puts us in a place of deep suffering. On the contrary, when we learn to see things as non-permanent; we're releasing a lot of the ego that comes with success. We no longer attribute what we've achieved in our lifetime to just us because we're not the sole owners of our success. 
"Things have to come and go", says Randy. As the old adage goes, "Attachment is the root of suffering." Randy practices journaling and meditation daily because it helps to remind him to be grateful for the present, to not hold anything permanently, and to enter an optimal mindset. Holding an optimal mindset helps Randy be the best version of himself so he can serve his clients.
Growing is not Always Easy
To grow, we need to consistently exert strain on our minds or bodies. The key is to push past the urge to procrastinate and build a sustainable routine that helps edge you closer to your goals. Similar to working hard through rejections and iterations to build a successful business, to build a new, successful version of you requires the same level of tenacity.
You have to overcome your own negative thoughts and find a way to change the patterns that are holding you back from finding long-term solutions. 
On the relevancy of imposter syndrome, which describes a condition where people feel unworthy of their success, Randy advises "if you're there, it's because you deserve it. Now you have to question why you think you're undeserving of good things". 
This requires gradually countering our negative emotional state with positive messaging and turning that into a habit. The more you get into a habit of rewarding yourself for your accomplishments, the more you'll be incentivized to take your life to the next level.
Conclusion
These days, a big emphasis is put on the individual to be 100% responsible for their own success— often meaning their financial security. Acquiring wealth is only one part of the equation, the next comes deeper life satisfaction which requires a more holistic view of success. 
You don't need to be a millionaire, to start experiencing the profound results of becoming connected to your purpose. You might even find that the more connected to it you are, the more prosperous you will feel.
The Ultimate Guide to the Essential Social Skills in Business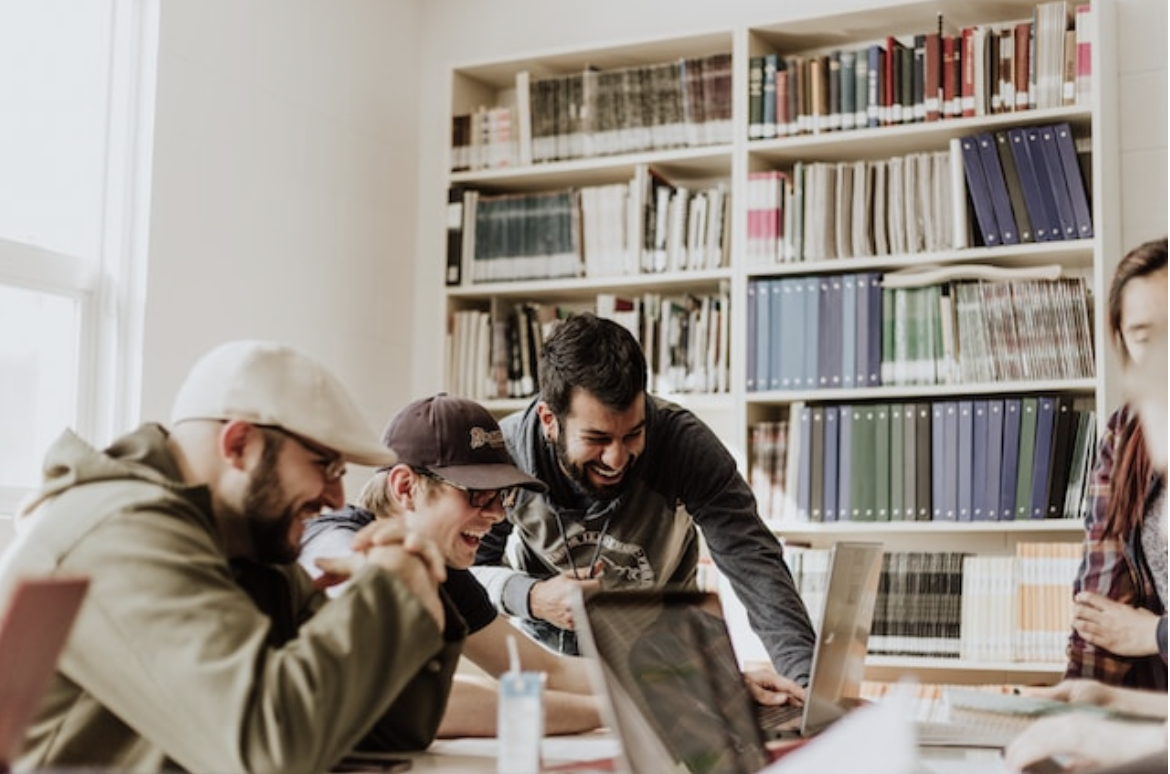 Effective communication and strong relationships are essential for success in the workplace. One factor that can greatly influence these qualities is emotional intelligence, often abbreviated as EQ. EQ refers to the ability to identify, understand, and manage one's own emotions, as well as the emotions of others. Research has shown that individuals with high levels of EQ are better equipped to handle stress, communicate effectively, and work collaboratively with others (Chamorro-Premuzic & Sanger, 2016).
Research has consistently shown that emotional intelligence (EQ) is an important predictor of job performance and success in the workplace. EQ is comprised of a set of skills that allow individuals to recognize, understand, and regulate their own emotions, as well as the emotions of others. In addition, individuals with high EQ are better able to communicate effectively, build relationships, and navigate complex social situations. As a result, they are often viewed as effective leaders and collaborators, and are more likely to achieve their personal and professional goals.
In fact, a number of studies have demonstrated the significant impact that EQ has on job performance and success. For example, one study of 85 upper-level managers found that those with higher EQ scores were rated as more effective leaders by their subordinates (Law, Wong, & Song, 2004). Another study of 151 employees found that those with higher EQ were more likely to be promoted within their organization over a five-year period (Carmeli, Brueller, & Dutton, 2009). These findings highlight the importance of EQ in the workplace and suggest that developing these skills can lead to significant benefits for both individuals and organizations.
According to a study conducted by TalentSmart, a leading provider of EQ assessments, EQ is responsible for 58% of success in all job types (Bradberry & Greaves, 2009). In contrast, IQ only accounts for about 4% of success in the workplace. This suggests that EQ is a crucial skill set for individuals in any professional field. Fortunately, EQ is a skill that can be developed and honed over time with practice and awareness.
There are several key components of EQ that are particularly important for success in the workplace. These include: 
Self-Regulation: This refers to your capacity to recognize and control your emotions. Sometimes treating them when they arise may be necessary. Understanding how to manage your anger is essential. However, it can also cover how to control the feelings you'll experience.
Self-Awareness: This implies recognizing and understanding your own feelings. Do noisy places make you nervous? Do other people talking over you make you angry? Knowing these truths about yourself shows that you are working on your self-awareness. Being conscious of yourself is necessary for this phase, which can be more complex than it sounds.
Socialization: This category focuses on your capacity to manage social interactions and direct relationships. It doesn't entail dominating others but knowing how to work with others to achieve your goals. This could entail presenting your ideas to coworkers, leading a team, or resolving a personal disagreement.
Motivation: Strong motivators include external forces like money, status, or suffering. Internal motivation, however, plays a significant role in Goleman's concept. By doing so, you demonstrate your ability to control your cause and initiate or continue initiatives of your own volition rather than in response to external demands.
Empathy: It's equally critical to be sensitive to others' feelings. This may entail learning to identify different emotional states in individuals — for example, can you tell the difference between someone at ease and someone anxious? — but it also requires comprehension of how other people may react to their current situation. Empathy is one of the essential traits in business and business leadership.
A thought leader in this space, Michael Ventura has built a career advising organizations on the importance of emotional intelligence in the workplace. In his book, Applied Empathy, Ventura highlights the value of empathy in business and provides strategies for developing and applying this skill set. With two decades of experience as a leader, facilitator, and educator, Ventura's work has made impact in with prestigious institutions such as Princeton University and the United Nations as well as corporate clients such as Google and Nike.
Through his work, Ventura advises leaders to focus on the development of EQ in order to help individuals improve their communication, collaboration, and leadership skills, ultimately leading to greater success in the workplace. Experts like Ventura continue to support the growing body of research on the value of EQ in business, and the evidence that organizations who invest in the EQ of their teams help to create a more empathetic and successful professional environment.
And it's worth noting that EQ isn't just important for individual success in the workplace, but also for overall organizational success. A study by the Center for Creative Leadership found that EQ was a better predictor of success than IQ or technical skills in the workplace, and that teams with higher levels of EQ tend to be more effective and productive (Boyatzis, Goleman, & Rhee, 1999). By cultivating a culture of empathy and emotional intelligence, organizations can improve their overall performance and create a more positive work environment for their employees.
In conclusion, emotional intelligence is a crucial component of success in the workplace, and individuals and organizations alike should prioritize the development of these skills. The ones that do not only develop a leading edge in their category, but also become a meaningful place to work for their teams. And in today's rapidly changing talent landscape, the retention of highly capable, emotionally intelligent leaders is one of the greatest keys to unlocking success.
References:
Boyatzis, R. E., Goleman, D., & Rhee, K. S. (1999). Clustering competence in emotional intelligence: Insights from the emotional competence inventory (ECI). In R. Bar-On & J. D. A. Parker (Eds.), Handbook of emotional intelligence (pp. 343-362). Jossey-Bass.
Bradberry, T., & Greaves, J. (2009). Emotional intelligence 2.0. TalentSmart.
Chamorro-Premuzic, T., & Sanger, M. N. (2016). Does employee happiness matter? Journal of Organizational Effectiveness: People and Performance, 3(2), 168-191.