Casey Dreux inspires Romance with newest Single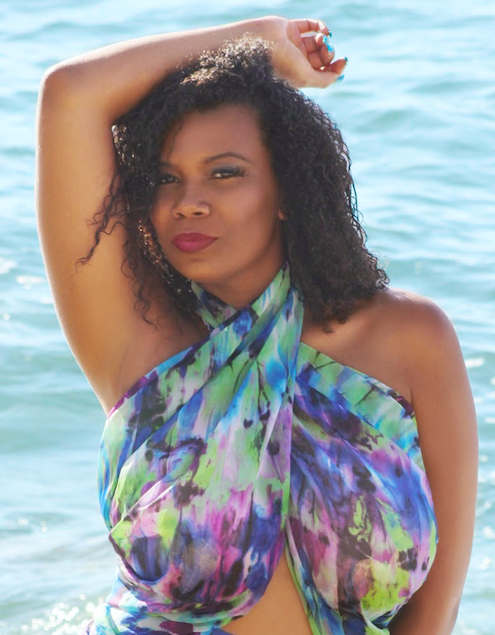 Casey Dreux is the newest R&B POP Sensation to come for the billboard charts and make her way into our playlists. Casey Dreux's new single "Maybe" is her first worldwide release and embodies the women empowerment of Pop music with the sensuality of R&B. The track is written by Casey Dreux and composed by music producer Donald Clay.
Casey grew up in Washington DC which is known for producing music icons like Marvin Gaye. Music was in her blood and she started singing in gospel choirs where she learned harmony, melody, and strong vocal leads. She was professionally trained from a young age in vocal styles of Gospel, Opera, and Classical music.  This songwriter always knew it was her passion and dream to sing professionally but her parents stressed the importance of education and a plan. After Graduating from the George Washington University, she moved to New York city and was picked up as a model. After gracing the pages of magazines, she decided to move to California to pursue the music she loved. It was there that she teamed up with music producer Donald Clay. The two wrote dozens of songs together released as a mixtape titled, Yeah".
With the worldwide release of "Maybe", Casey Dreux is already making waves as an independent artist. She was nominated as a contender by the Recording Academy for the 2020 Grammy Best R&B Performance. "Giving my all to my vocal performance in every recording is my passion. To have the academy recognize me is a huge honor." Says Casey Dreux about her nomination.
She also added, "writing a song about sensuality and passion is meant to inspire the next generation of love songs, I wanted to give the lovers something to sing to and enjoy together".
From the writing to the production of the music video, Casey Dreux's vision was to create something that captured the high energy of the pursuit and chase of romance.
"Maybe" is the first single of her debut EP, the Art of Love, coming soon. Casey Dreux has performed at numerous shows in the U.S and plans to swoon her fans with romantic upbeat tunes all this year.
Break Media: Giving a lifetime opportunity to up & coming artists with their entertainment company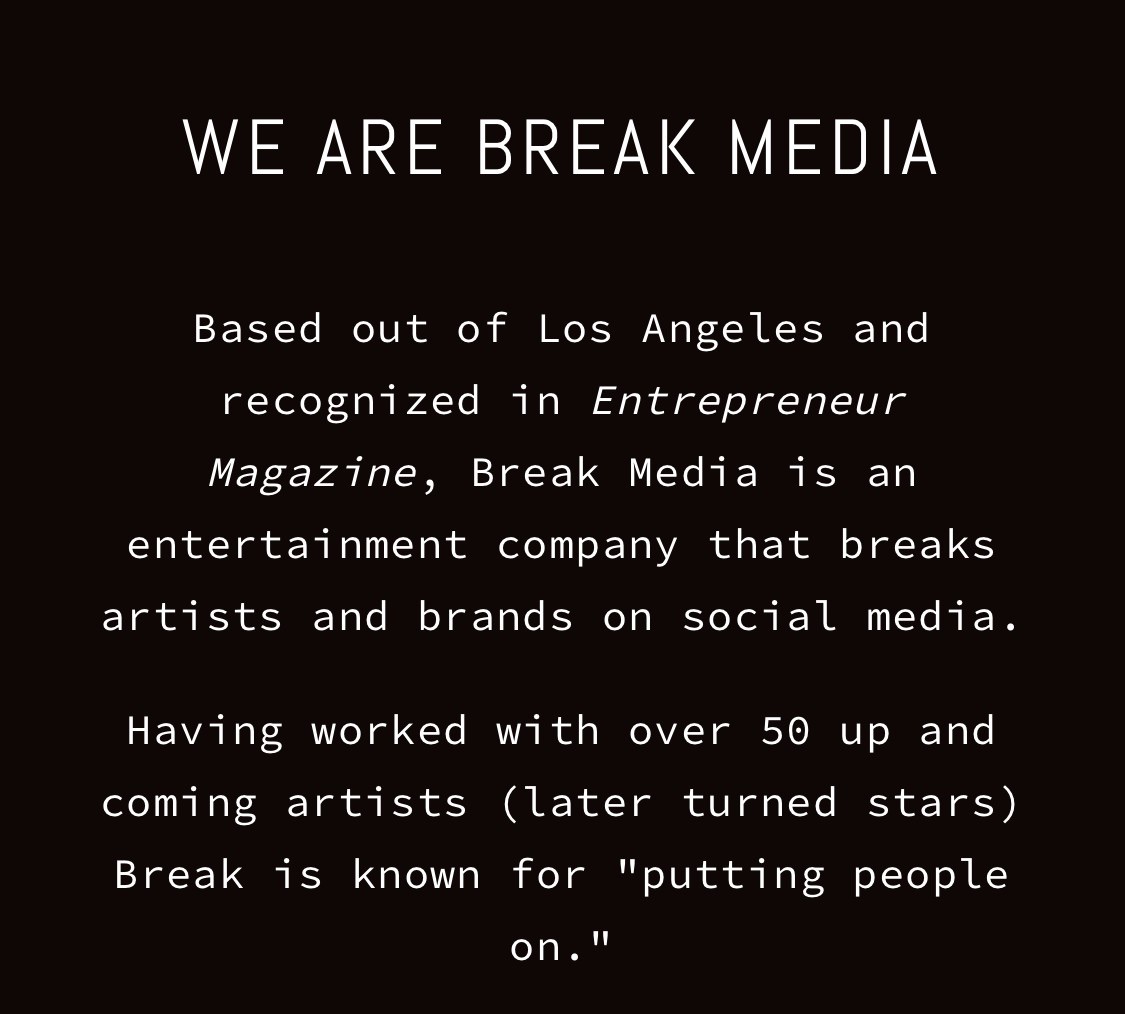 Considered to be the best in the USA, Joey Hickson's Break Media is both learning & a path-breaking platform for artists.
The way the world of social media has seen a rise, especially in the past few years is staggering. The number of people who have joined the bandwagon on social media is incredible knowing the various opportunities & admiration that the online platform offers an individual. When you are aware of such advantages of the medium, it is natural that some companies use the same to provide opportunities to clients who associate with them. Break Media by Joey Hickson is one of the best entertainment companies in the US that works for the growth & betterment of up & coming artists, athletes & influencers, who have talents that the world must know about.
Break Media is a visionary company created by Joey Hickson that provides the ultimate solutions to many artists & influencers across the world looking to get a chance of their lifetime to showcase their talents globally. Hickson, who is also a renowned social media influencer in the US, knows how to effectively use social media platforms to carve a path for talented youngsters & give them a platform which can turn out to be fruitful for their careers.
Hickson's company works for placing these talented people in front of huge audiences by helping them create an image on social media & in the outside world. The social media world is already crowded with many such similar companies & to still make a special place in the online world is something Hickson has achieved with his determination & hard work. Break Media is also unique because the work they do for influencers & artists; they do not claim any credit for their increasing popularity amongst the masses & the classes.
Today with his consistent efforts, Hickson has been able to take Break Media to the peak of the media industry, which is popularly recognised as a company that guides & supports talented artists & influencers.
Providing top services in influencer personality management, music promotion, collaborations on the agency's 350 million network & many more such amazing services, Break Media has been successful in giving a break to artists worldwide. Looking at the rate the agency is growing along with its clients, it won't come as a surprise if the agency develops many other things through social media platforms for the artists & influencers.
If you too wish to make your dreams a reality, you can connect with them on Instagram @break or can visit their
Website : breakmedia.us
Instagram : https://instagram.com/break