Lady Gaga shares Current Love's Picture and calls it 'Stupid'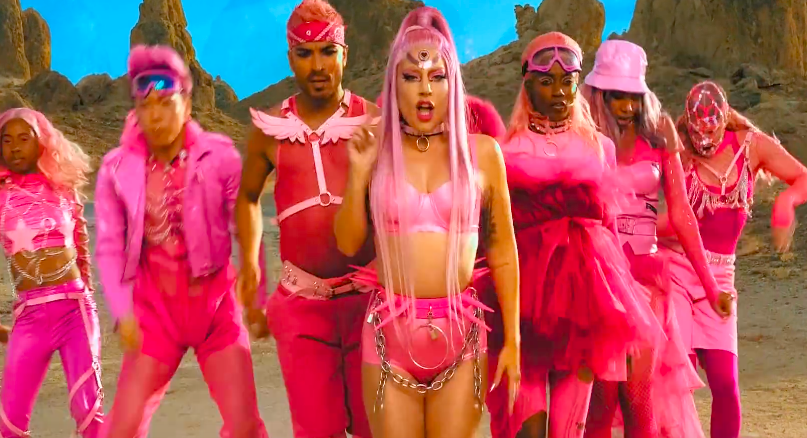 Lady Gaga released her single STUPID LOVE from her upcoming Chromatica album recently. Last week she shared a selfie with her boyfriend on Instagram captioning it 'I've got a STUPID love'. She referred to the current release and her followers and fans are going 'gaga' over the picture and commenting that it is sweet love.
In the said picture she has her trademark bold cat eye makeup and her hair is pink while her boyfriend Polansky is wearing a smile while hugging her from behind. The romance came into light when Polansky's ex-girlfriend, senior staff editor Lindsay Crouse, wrote "My Ex-Boyfriend's New Girlfriend Is Lady Gaga." Otherwise Gaga and Polansky have kept their affair private.
In the piece Crouse wrote that social media has changed the dating scene completely for this generation. She and Polansky dated for 7 years since their college. According to the report on Best in Australia, Polansky was her 'normal, mystery man'. They were friends on Facebook but she was blocked once the relationship went down town. She mentions she was over it and had not even googled it but the news of the relationship reached her in hours due to internet.
She mentioned that later she did go to the stores to buy an expensive dress and even told the clerk there that she found her ex dating Lady Gaga over the Facebook and that is the occasion of buying a new dress- "Why should I accept less than Lady Gaga?"
In October 2019 Gaga split from her audio engineer boyfriend Dan Horton and 2 months later she started dating the current beau Polansky who works as an investor, entrepreneur, and executive director of the Parker Foundation. They say that they came close on a holiday.
Casey Dreux inspires Romance with newest Single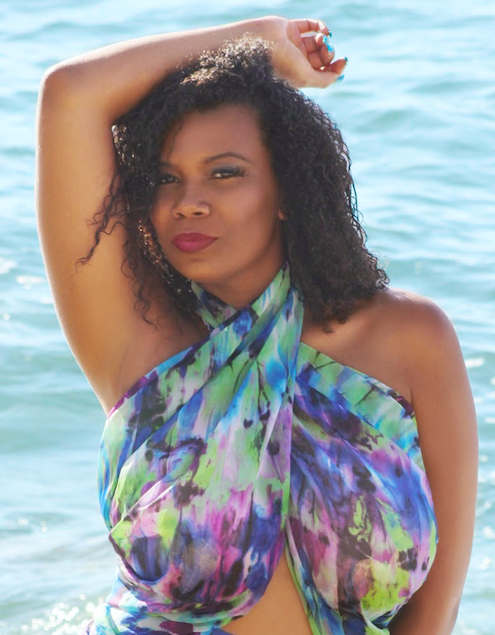 Casey Dreux is the newest R&B POP Sensation to come for the billboard charts and make her way into our playlists. Casey Dreux's new single "Maybe" is her first worldwide release and embodies the women empowerment of Pop music with the sensuality of R&B. The track is written by Casey Dreux and composed by music producer Donald Clay.
Casey grew up in Washington DC which is known for producing music icons like Marvin Gaye. Music was in her blood and she started singing in gospel choirs where she learned harmony, melody, and strong vocal leads. She was professionally trained from a young age in vocal styles of Gospel, Opera, and Classical music.  This songwriter always knew it was her passion and dream to sing professionally but her parents stressed the importance of education and a plan. After Graduating from the George Washington University, she moved to New York city and was picked up as a model. After gracing the pages of magazines, she decided to move to California to pursue the music she loved. It was there that she teamed up with music producer Donald Clay. The two wrote dozens of songs together released as a mixtape titled, Yeah".
With the worldwide release of "Maybe", Casey Dreux is already making waves as an independent artist. She was nominated as a contender by the Recording Academy for the 2020 Grammy Best R&B Performance. "Giving my all to my vocal performance in every recording is my passion. To have the academy recognize me is a huge honor." Says Casey Dreux about her nomination.
She also added, "writing a song about sensuality and passion is meant to inspire the next generation of love songs, I wanted to give the lovers something to sing to and enjoy together".
From the writing to the production of the music video, Casey Dreux's vision was to create something that captured the high energy of the pursuit and chase of romance.
"Maybe" is the first single of her debut EP, the Art of Love, coming soon. Casey Dreux has performed at numerous shows in the U.S and plans to swoon her fans with romantic upbeat tunes all this year.