CBD And Fibromyalgia: Is There Potential?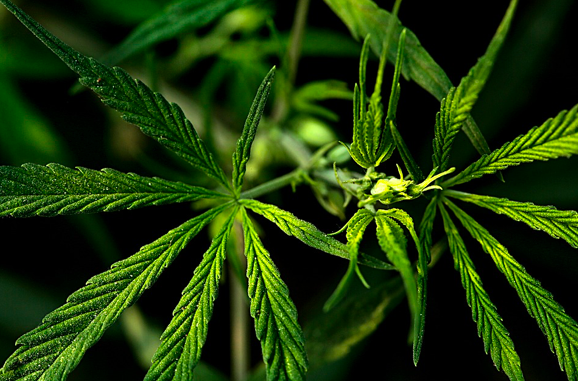 Fibromyalgia stands as one of the most intriguing diseases in the medical field. While it's widely associated with whole-body pain, it's still a neurological disorder. And even though researchers can't figure out what exactly causes it, there are some interesting findings that help reduce the many ailments that come along with it. So, can CBD help Fibromyalgia?
Fibromyalgia is widely believed to be linked with depression, and is far more common in women than in men. This link has been studied for decades, and findings are concluding that one does not cause the other, but treating depression has its impressions.
On top of all that, there is the notorious "fibro fog." A debilitating cloud that can envelop and fibro patient. Common side effects can last anywhere from a few days to a month. They include depression, insomnia, delirium, focus problems, and just an intense cognitive dysfunction.
Research for fibromyalgia often finds solutions, which even today has proven to be impossible. Pain that is derivative from a neurological issue means it can be deep rooted. Some reports have shown that strong pain medications simply do not help the pain.
CBD, or cannabidiol, is just one of the many cannabinoids found in cannabis. The appealing aspect of CBD is the many studied health benefits, while also avoiding the "high" that its closely related cannabinoid THC does. CBD will not make you high, and it will not cause a failed drug test.
The way CBD has helped people with fibromyalgia is suprisingly not just for the pain, but the fog as well. As mentioned earlier, a drowsiness isn't uncommon for any fibro patient. So, first off, how can CBD help with the notorious fog?
As far as insomnia goes, it is just one of the leading causes people turn to CBD for. The first one being anxiety, and following insomnia, depression. Insomnia entrails issues falling asleep, or staying asleep. This chronic or acute insomnia has been studied with CBD for decades, and has shown that CBD can indeed help our bodies stay asleep, at far less of a cost that melatonin has.
CBD works in our bodies through our endocannabinoid system, a part of our central nervous system designed just for the processing of different cannabinoids. In this system there are our CB1 and CB2 receptors, which essentially act as neurotransmitters. These reactions help release and maintain bodily functions. Unfortunately, the science behind this is far beyond the scope of this article.
Obviously, depression and anxiety go hand in hand far too often. These are no hidden enemies to fibro patients either, as 20% are diagnosed with an anxiety disorder or depression, before the fibromyalgia diagnosis. So, how can CBD help with these? If at all? Again, the function of our endocannabinoid system is still being studied, but scans have shown how CBD helps monitor our bodily functions. It's been shown to change serotonin as well as dopamine levels in our brains, when prerecorded to be out of balance. Of course, anxiety and depression are not only stemmed from a neurological imbalance, but these studies are very promising, as an imbalance is critical.
"Potential" is out of the scope. Of course there is potential with CBD and fibromyalgia. We didn't cover the use for CBD and pain/inflammation, as fibromyalgia is way too complicated to be able to say that something helps with pain. Neurological pain requires stronger mediceuticals, but the fog is a debilitating part of the condition that can worsen under the probable depression.
Samuel Leeds Buys Shares In Property Tribes; Says He Wants To Make It Better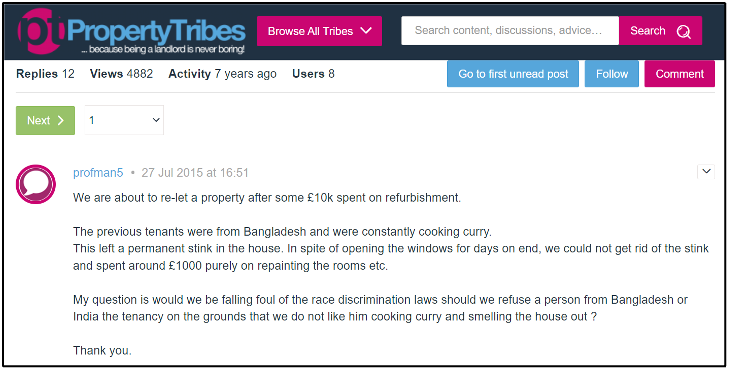 People in UK property circles may be familiar with the very public dispute between former MTV presenter, property investor, and community manager of the company Property Tribes, Vanessa Warwick, & property investment trainer and owner of the company 'Property Investors', Samuel Leeds; as Leeds has accused Warwick of assisting with racism and discrimination against ethnic minority tenants. In recent news, Samuel Leeds was reported to have bought a 35% share of the company Property Tribes, making him officially now a person of significant control at Property Tribes.
Warwick established Property Tribes to accumulate wisdom from various property owners and landlords to create a place of guidance for people in the industry to do business better. According to the company,
"We wanted to create a free use, safe, and agenda-free place for landlords to get information from a "hive mind", not a singularity, so that they could learn and grow their property business."

However, in one of his recent videos, Samuel Leeds pointed out blatant support of racism in some of the advice coming from Warwick herself. As one of the landlords asks on the forum – if they would be implicated by the race discrimination laws in the UK for refusing tenancy to Bangladeshi families as the landlord is not fond of the smell of their staple food, curry; Vanessa Warwick herself is seen advising against mentioning the reason for said refusal, thus averting the legal repercussions altogether.
In the video, Leeds points out several more situations where Warwick has behaved in a racist manner. In fact, she has become a new advisor on the panel of the UK's Property Redress Scheme and has been under criticism in their forum as well for supporting discrimination against ethnic minorities.
Warwick also expressed strong disapproval of Leeds as a property trainer citing the reason that his students came from the "vulnerable" demographic. Leeds called out the racist mindset in this reasoning, as in reality, his students predominantly come from ethnic minorities and don't fall in the "vulnerable" category. He began drawing attention to the issue over his YouTube channel and his website, and ended up facing severe disparagement from Warwick and her followers. Leeds finally sued Warwick for defamation and she brought a counter lawsuit for six-figure damages.
In an attempt to put an end to the battle once and for all, Samuel Leeds reports to have bought a share, 35% to be exact, of the company, Property Tribes. Even though he is only a minority shareholder and will have limited control, Leeds believes he can make a difference in "cleaning up the company" and reduce racism in the forum.
He jokingly adds,
"Because they trolled me, I wanted to at least get paid… Like Michael Jackson did to Eminem."
Leeds pledges that any money he makes off this transaction will be donated to charitable organisations that tackle racism and online bullying. In addition, Leeds will donate an extra £50,000 to organisations that fight hatred in the UK. With this move, he is determined to take a strong stand against all discriminations in the property sector or any other industry.