Celebrities Who Were Involved in Motorcycle Accidents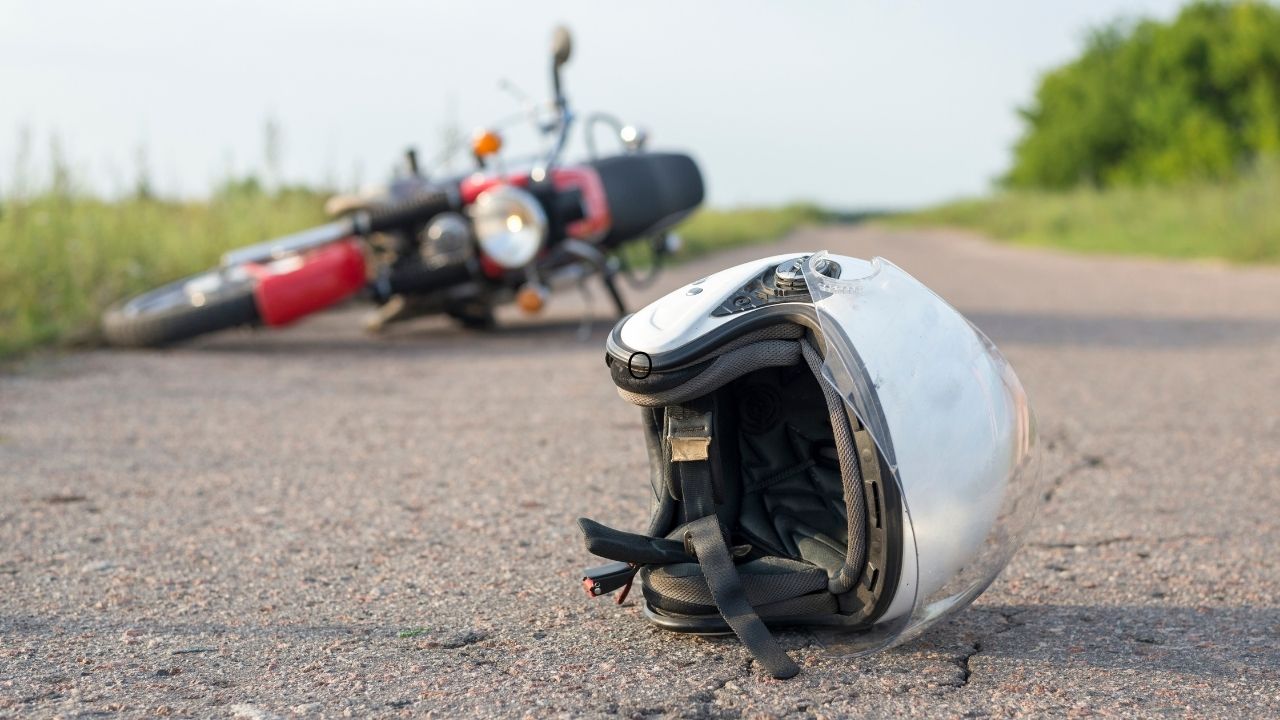 Most people think of celebrities as magical, mythical creatures who can do no wrong. The truth is, though, your favorite athletes, actors, and singers are just like you, and they make mistakes all the time.
Some mistakes, though, are costlier than others. Take, for example, those celebrities who were involved in serious motorcycle accidents. It comes as no surprise that the effects and repercussions of any kind of motor vehicle accident can be significant, and celebrities are no exception. 
If you were recently involved in a crash like this and are thinking of working with a motorcycle accident attorney to file a case, you might be feeling isolated and alone. Reviewing the following list of celebrities should help prove that this kind of accident can happen to anyone. 
4 Celebrities that Were Hurt in a Motorcycle Crash
1. Keanu Reeves
Many people think Keanu Reeves is invincible. After all, it's hard not to when you consider some of the legendary roles he's played, including Neo from the Matrix trilogy to John Wick in the John Wick franchise.
The truth is, though, Mr. Reeves is only human, and his fate was tested in 1988, when he was involved in a motorcycle crash. Although he didn't sustain major injuries, it would appear that Keanu didn't quite learn his lesson, as he was involved in a second crash in 1996. This time, he suffered a broken ankle. Thankfully, it appears as if he's picked up some safer driving habits, as he hasn't been in an accident since. 
2. Billy Idol
Rock legend Billy Idol is known for playing it fast and loose. But in 1990, his seemingly reckless behavior caught up with him. Billy was riding his motorcycle when he suddenly crashed, and the results of the accident were devastating. He sustained leg injuries so bad, doctors weren't sure if he would be able to keep his leg.
Luckily, Billy was able to avoid amputation and made a full recovery. Although he does continue to ride his motorcycle, he seems to do so now with much greater care and responsibility. 
3. Bob Dylan
Legendary musician Bob Dylan is known for spreading messages of peace, love, and patience. Unfortunately, it seems as though these virtues didn't do him much good in 1966, which is the year when he was involved in a near-deadly motorcycle crash. 
Interestingly, there was never an official police report filed for the crash — this is something all personal injury attorneys advise against, as a police report serves as crucial evidence when filing a claim.
Luckily, Mr. Dylan survived his crash. Although he did need a break from his wildly successful career to recover, he eventually went back to music.
4. Arnold Schwarzenegger
This bodybuilder turned actor turned governor is known for his strength and physical resilience. The Terminator star put these attributes to good use in 2006, when he was involved in a serious motorcycle crash. 
Schwarzenegger was hit by a car backing out of a driveway and suffered a significant lip injury. His son, Patrick, was riding with him in a sidecar when the crash occurred. Luckily, he wasn't hurt badly. He walked away from the accident with only a few minor injuries that quickly healed. 
Recovering After a Crash
As you can see, no one is immune to bad luck — not even A-list celebrities. But if your accident was brought on by more than bad luck, working with an attorney is crucial. Your lawyer will file a claim against the liable party to help you recover the compensation you deserve for your damages. That way, you can spend less time worrying about the financial burden of your accident and more time on getting better.
Why Kareem Hassan believes self-employment is the key to true freedom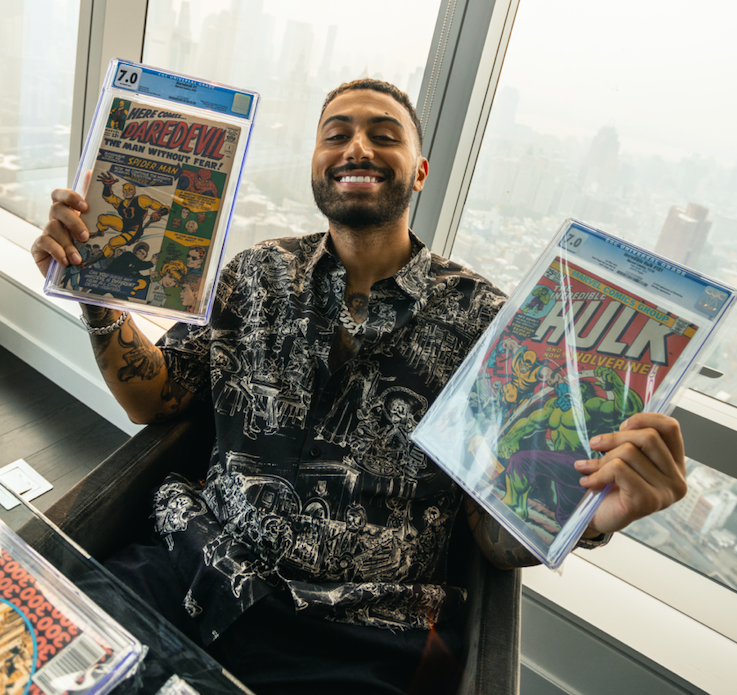 To those working a 9-to-5, self-employment often presents itself as a daunting choice; there is a considerable risk involved but, at the same time, a lot of freedom to be enjoyed. On the other hand, freelancers and entrepreneurs also have to deal with 'clients from hell' at times, making them question whether self-employment was the right choice. According to Kareem Hassan, whatever be your view of being your own boss, you cannot deny the freedom that comes along with it. Here, he explains why he believes self-employment is the key to true freedom.
Kareem Hassan runs a 3D printing service and trades collectibles, which have catapulted him into immeasurable success. From early on, Kareem knew that he wanted to be his own boss; he wasn't cut out for the 9-to-5 grind. Fueled by his passion for entrepreneurship, he began working to create a business where he could truly love and enjoy what he does.
True success to Kareem means freedom, both financial and time. It also means the freedom to be able to share your knowledge with others and to do what you want, when you want. In addition to running his business, Kareem Hassan has also ventured into creating digital art and investing in NFTs. He says that all this would not have been possible had he been working a regular 9-to-5. Instead, he would be stuck doing the same tasks with minimal returns and an even lower growth ceiling.
Another reason why Kareem Hassan vouches for self-employment is that it enables you to retire early. According to Hassan, being your own boss gives you the freedom to stop when you think you've accumulated enough wealth and secured enough investments. Once you achieve what you want and have your financial future secured, you can retire from work and pursue anything you want in life.
When he first got started, Kareem Hassan was not sure where this journey would lead him, but he had a firm conviction to see it to the end. He dropped out of college after two years to take care of his family. He began by investing the little he had in collectibles like comic books, rare items, trading cards, and toys. Seeing an opportunity when the popularity of comic books regained momentum in pop culture, Kareem jumped at it and established his business.
According to Kareem, besides success, freedom is the greatest thing about self-employment. Your time is your most valuable asset, and having time freedom is like having a blank canvas; you can fill it with anything you want and create magic. Knowing this, Kareem Hassan says that he wouldn't trade that freedom for anything. He also points out that self-employment lets you choose the people you surround yourself with and create diverse networks.
Even as he explains these benefits, Kareem Hassan cautions people against assuming that self-employment is the easy way out. In fact, the entrepreneurial journey can be one of the toughest roads to travel, but it is also worth every sleepless night. Moreover, working at something you are passionate about gives you a broader view of everything, making it easier to navigate these challenges.
Despite the challenges of entrepreneurship, Kareem Hassan says that being your own boss is so much better than working for someone else. "When done right, self-employment allows you to live your dream life," he concludes.