5 Tips for Avoiding Motorcycle Accidents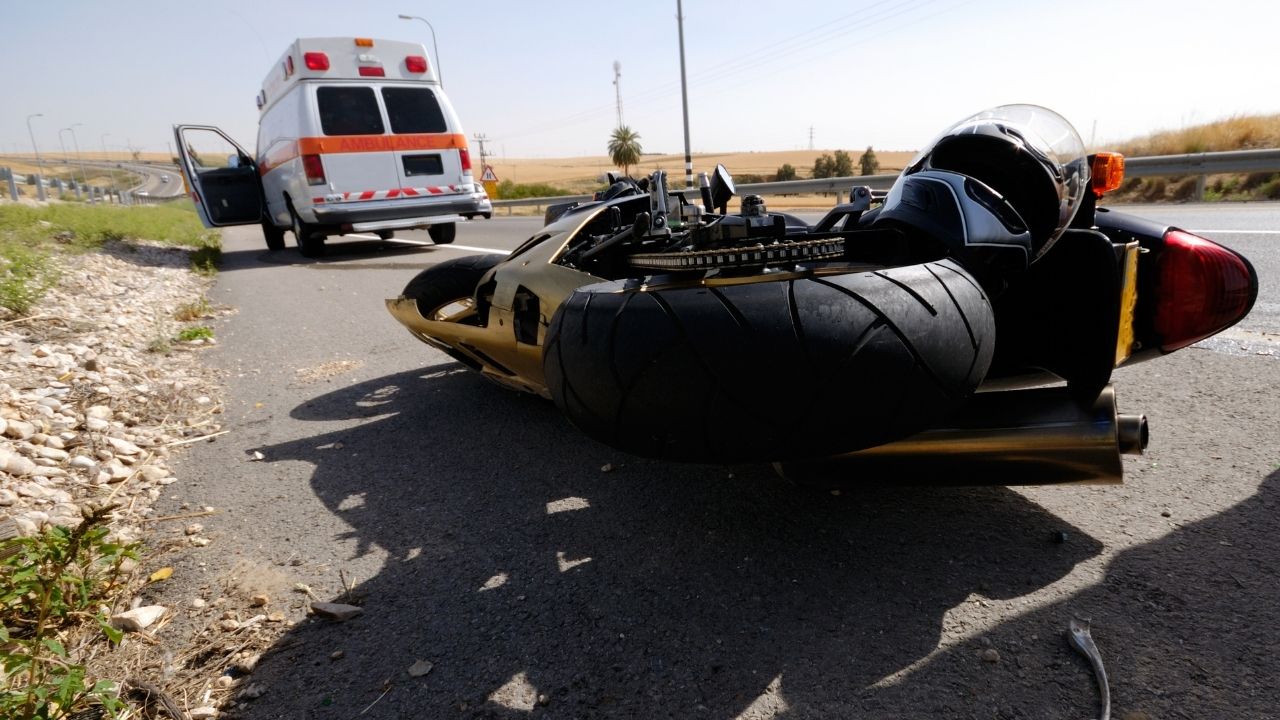 As a motorcyclist, you're 29-times more likely to be involved in a deadly road accident than individuals in other vehicles. Devastating injuries are even more common. But if you know how to avoid certain risk factors, you can increase your safety. 
Lower Your Risk With These 5 Tips
It's impossible to know just how exhilarating it is to ride if you've never done it before. Until someone has actually hopped on a motorcycle and taken it for a drive on the open road, there's no way to understand the appeal. But as you know, motorcycling can also be quite dangerous.
According to the NHTSA, "Per vehicle miles traveled in 2019, motorcyclists were about 29 times more likely than passenger vehicle occupants to die in a motor vehicle crash and were 4 times more likely to be injured."
The elevated risk factor can be tied to numerous elements, but is mostly due to the fact that motorcycles are much smaller than the average vehicle on the road. This makes them (a) less visible to drivers, and (b) more vulnerable in collisions. 
When accidents do occur, the results can be devastating. This Charleston motorcycle accident lawyer has seen it all. This includes spinal cord trauma, disc injuries, paralysis, TBIs, broken bones, nerve damage, internal organ damage, and everything in between.
Want to enjoy motorcycling without so much risk? Here are a few tips to put into practice.
Motorcycle gear doesn't just look cool – it serves a purpose! Safety is paramount, and the right gear can quite literally save your life.
It doesn't matter how much gear you own. If you aren't wearing it every time you hop on your bike, you're putting yourself at risk. Always remember the old ATGATT acronym, which states All the Gear, All the Time. Here's a list of some good gear to consider adding to your motorcycle "wardrobe."
Bad weather does nothing but heighten the risk of being involved in an accident. Anytime there's rain, snow, or ice, the risk of sliding around a turn increases. As a general rule of thumb, avoid bad weather. If you need to go somewhere, a standard motor vehicle is the safer option.
Be Wary of Left Turning Vehicles
Roughly 4 out of 10 accidents involving a motorcycle and a car are caused by a vehicle making a left-hand turn in front of the motorcycle. Typically, the turning car hits the motorcycle when it's going straight through an intersection, passing the car, and/or trying to overtake the car.
If you want to reduce your risk of being injured or killed in a motorcycle crash, there are a few things you can do:
Always look for indicators that a vehicle is about to turn 

Keep your eyes on a vehicle's wheels to see if they're moving and/or turning

Always assume that a driver does not see you (and consider your bailout point in case the vehicle does turn)
Intersections are definitely the most dangerous part of any drive. If possible, avoid major intersections and stick to interstates and backroads. 
Keep Your Head on a Swivel
When driving a motorcycle, you don't have the luxury of being encased in a steel cage that can provide protection in a collision. If a vehicle strikes you, the consequences are serious. And it's for this reason that you must always keep your head on a swivel. 
In addition to looking both ways before going through an intersection, we recommend always taking a glance behind you prior to stopping at a stop sign or red light. (Being struck from behind is fairly common.) If making a sudden stop, move to one side of the lane and rapidly flash your brake lights to draw attention to yourself.
Perform Regular Maintenance
Don't wait until something breaks to work on your bike. Regular preventative maintenance is a must if you want your motorcycle to run in excellent (and safe) condition. Be particularly mindful of the engine, brakes, tires, headlamps, and turn signals.
Stay Safe on Your Bike
Anytime you hop on your bike and go cruising, there's always a risk that you could be injured or killed. (However, to be totally transparent, that same risk exists for any driver of a motor vehicle.) The key is to reduce this risk by maintaining smart habits. Once you implement some of the tips mentioned in this article, you'll instantly feel much higher peace of mind.
Unlocking the Vault: Finding the Best Bonuses from the Most Trusted Casino Providers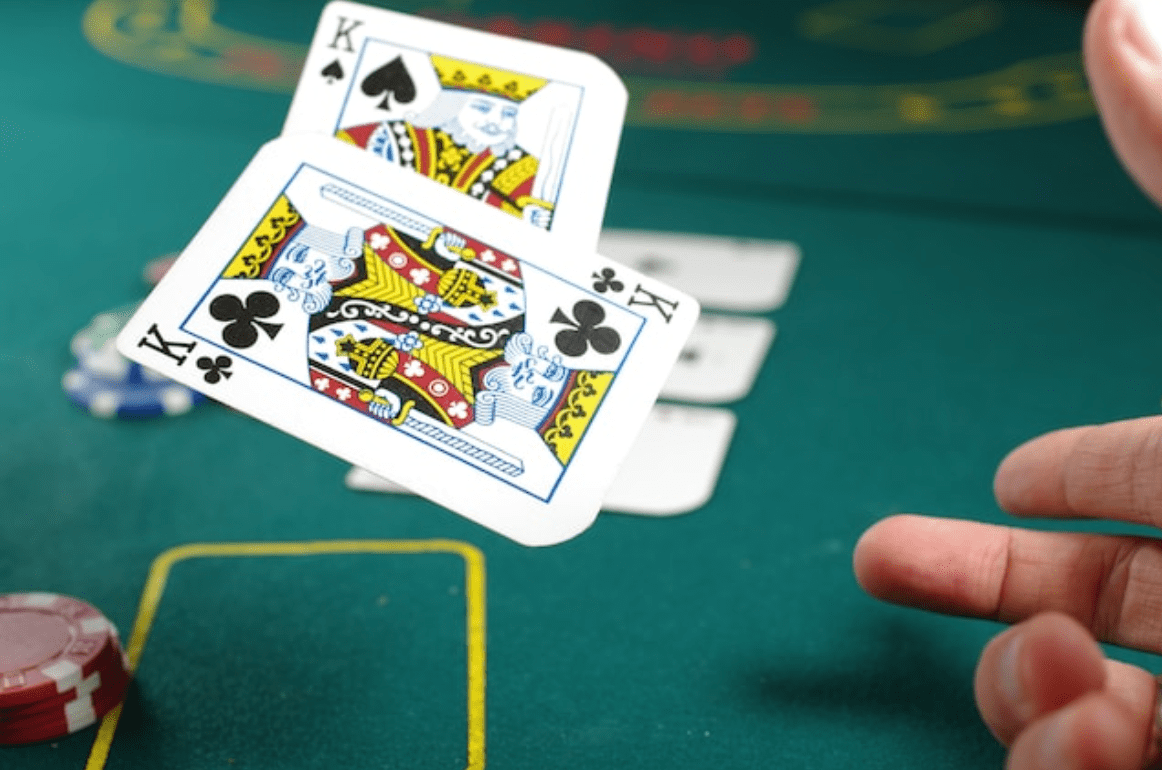 The online gambling world is like a treasure trove, full of riches waiting to be unlocked by savvy players. But with so many casino providers offering enticing bonuses, it can be overwhelming to sift through them all to find the gems. That's where BonusFinder comes in – a swashbuckling crew of experts on a quest to help players unlock the vault of the best bonuses from the most trusted casino providers.
Led by the fearless Riku Vihreäsaari, a professional poker player and gambling expert, BonusFinder sets sail to discover the most reputable casino providers worldwide. With their extensive knowledge of the online gambling industry and years of experience, they know how to separate real treasure from fool's gold.
But finding the best bonuses is only half the battle – BonusFinder is dedicated to helping players make the most of their newfound riches. With their in-depth reviews of each provider, players can learn everything from payment methods to payout times and beyond. And with their expert analysis of each bonus offer, players can be sure they're getting the most bang for their buck.
So, whether you're a seasoned player or a newcomer to online gambling, BonusFinder is the crew you want as you navigate the choppy waters of casino bonuses. With their unwavering commitment to legitimacy and trust, you can be sure that the treasures they help you discover will be worth their weight in gold. Set sail with BonusFinder today and unlock the vault to the best bonuses from the most trusted casino providers.
So, feel free to venture out and try new online casinos with the best bonuses. With BonusFinder, you can feel confident that you are playing with the most trusted providers in the industry. Take advantage of these bonuses and unlock the vault of online gaming possibilities.
Michael Jordan once said, "I can accept failure; everyone fails at something. But I can't accept not trying." Why not give it a try and unlock the vault of online gaming possibilities? With BonusFinder by your side, you can rest assured that you are playing with the best bonuses from the most trusted casino providers. So take a chance, and see what big winnings await you.
Here are four key takeaways from this article that readers can keep in mind:
Take advantage of the bonuses: Online casinos offer various bonuses to attract new players and retain existing ones. By carefully researching and comparing these bonuses, players can maximize their value and get the most out of their online gambling experience.
Look for reputable providers: With so many online casinos out there, it's important to do your due diligence and choose a trustworthy and reliable provider. Look for casinos licensed and regulated by reputable authorities and with a solid reputation for fair play and timely payouts.
Understand the terms and conditions: Before you sign up for a bonus or start playing at an online casino, ensure you understand the applicable terms and conditions. This includes things like wagering requirements, minimum deposits, and maximum payouts. By reading the fine print, you can avoid any unpleasant surprises.
Keep it fun and responsible: Finally, it's important to remember that online gambling should always be a fun pastime, not a way to make money or solve financial problems. Set a budget for yourself and stick to it, and only chase losses or bet what you can afford. With the right mindset and a little luck, online gambling can be a thrilling and rewarding experience.
As the famous gambling proverb goes, "The best bet you can make is on yourself." By following these tips and taking a responsible approach to online gambling, players can unlock the vault of exciting bonuses and trusted providers and enjoy all the thrills and excitement that the world of online casinos has to offer.