What Should You Do If You're Falsely Accused of a Crime?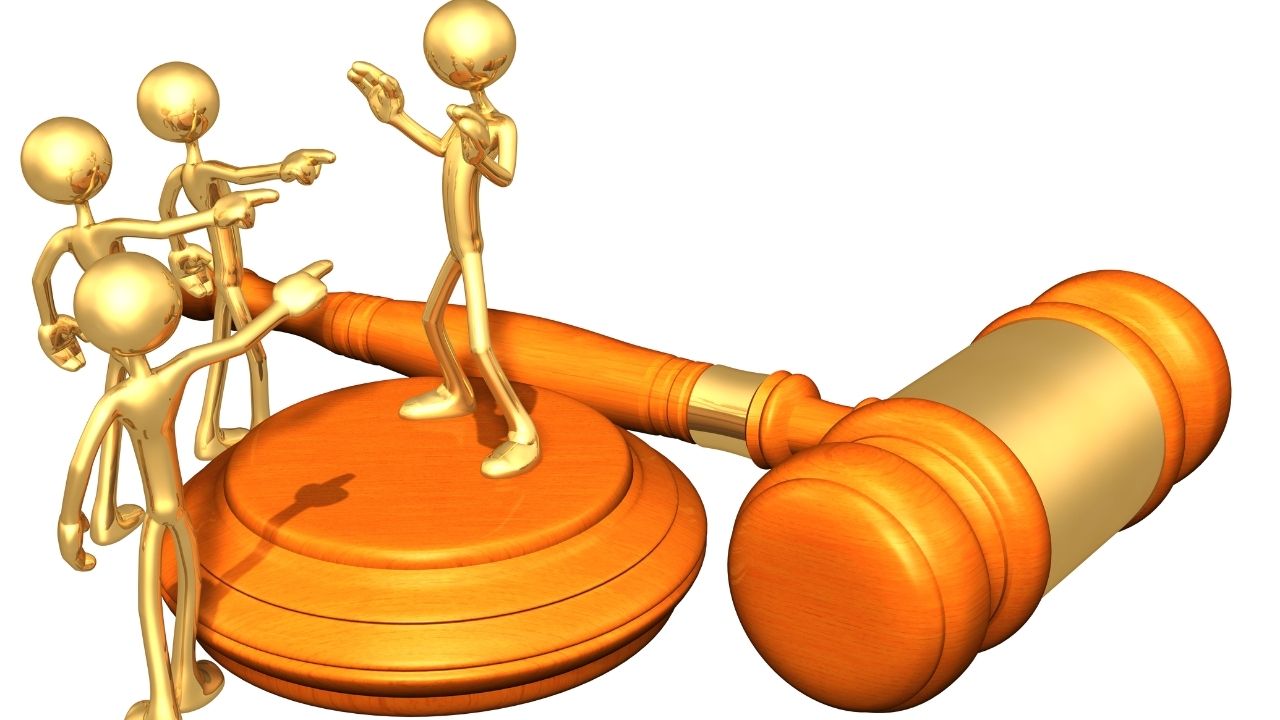 Being falsely accused of a crime can feel terrible – and put you in danger of losing your freedom over something you didn't do. There are many ways this can happen. A vindictive coworker might imply that you committed some form of criminal negligence. A stranger can claim you assaulted them. Or a police officer might pull you over for some traffic violation you didn't commit.
In any case, there are a set of steps that can help you clear your name and navigate the complexities of the legal system.
Remain Calm, Patient, and Compliant
If you know you're being falsely accused, you may feel stressed, threatened, and uncertain about your future. In these circumstances, it's easy to allow your emotions to get the better of you and make a reckless choice.
However, it's important to remain as calm, patient, and compliant as possible. If you're calm, you'll be able to think through your situation rationally and come to more logical decisions. If you're patient, you'll be able to deal with the weeks-long waits you may have to face as you navigate the legal system. And if you're compliant with police officers, you'll face fewer complexities – and eliminate the possibility of additional charges like resisting arrest.
Stay Silent When Possible
For the most part, it's not a good idea to talk to the police about the crime by yourself. Police officers aren't your friends, no matter what they may tell you. They're not looking out for your best interests, and it's completely legal for them to lie to you.
During your arrest and subsequent interrogations, officers will likely ask you questions and prod you to get as much information as possible. If you say anything even remotely self-incriminating, they can pick up on that and use it against you. Even if you're innocent, your words may accidentally serve as a confession to the crime – or you may commit to another crime unknowingly. On top of that, if you're answering lots of questions back to back, you'll run the risk of contradicting your own story – which is not a good look.
It's well within your rights to avoid answering questions until your lawyer shows up. It's the safe move to stay quiet.
Hire a Lawyer as Soon as Possible
If you're accused of something you didn't do, it's important to hire a lawyer as soon as you can. Your lawyer will be a professional familiar with the legal system, so they can guide you to make the smart decisions and defend yourself to the best of your ability. They'll have your best interests in mind, so you can talk to them openly and devise a strategy together.
Your lawyer may advise you to handle police questioning in a certain way or make a certain plea. They can help observe the arrest process to ensure it's done within the boundaries of the law. And of course, they can fight for you in court if the case ever gets that far.
Without a lawyer, you'll have no external authoritative guidance to help you prepare a case and defend yourself. You may be more likely to incriminate yourself, and your chances of escaping impending charges will be much lower.
Gather Your Own Evidence
Your lawyer may also advise you to start gathering your own set of evidence you can use to defend yourself, such as:
Photos.

Are there photos that prove the extent of the damages or show that you weren't in a certain place at a certain time?

Videos.

Do you have any recorded videos of what happened? What about surveillance footage and other videos from third parties?

Receipts, writings, and timestamps.

Can you find things like receipts, text messages, emails, or other documents with timestamps that prove things that occurred or didn't occur?

Witnesses.

Do you have any witnesses who saw the situation unfold? Are there people who can testify about your whereabouts or even your character?
Defamation and Malicious Prosecution
If you've been cleared of a crime and you believe the accuser was specifically trying to harm your character, you may have a defamation lawsuit on your hand. These cases can be tricky since you'll need to prove libel or slander, but if you're successful, you can win damages from your false accuser to compensate you for your expenses and suffering along the way.
Being falsely accused of a crime can be demeaning, stressful, and downright frightening at times. But as long as you remain quiet and cooperative, and you hire a good lawyer, you'll have a good chance of defending yourself successfully and proving your innocence. 
Stay patient and trust that your legal strategy will prove the truth in court.
Why Kareem Hassan believes self-employment is the key to true freedom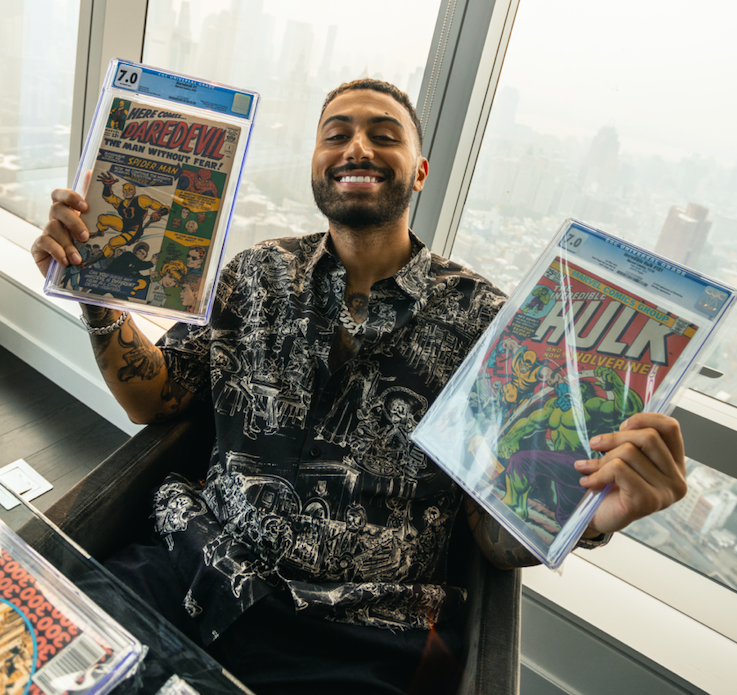 To those working a 9-to-5, self-employment often presents itself as a daunting choice; there is a considerable risk involved but, at the same time, a lot of freedom to be enjoyed. On the other hand, freelancers and entrepreneurs also have to deal with 'clients from hell' at times, making them question whether self-employment was the right choice. According to Kareem Hassan, whatever be your view of being your own boss, you cannot deny the freedom that comes along with it. Here, he explains why he believes self-employment is the key to true freedom.
Kareem Hassan runs a 3D printing service and trades collectibles, which have catapulted him into immeasurable success. From early on, Kareem knew that he wanted to be his own boss; he wasn't cut out for the 9-to-5 grind. Fueled by his passion for entrepreneurship, he began working to create a business where he could truly love and enjoy what he does.
True success to Kareem means freedom, both financial and time. It also means the freedom to be able to share your knowledge with others and to do what you want, when you want. In addition to running his business, Kareem Hassan has also ventured into creating digital art and investing in NFTs. He says that all this would not have been possible had he been working a regular 9-to-5. Instead, he would be stuck doing the same tasks with minimal returns and an even lower growth ceiling.
Another reason why Kareem Hassan vouches for self-employment is that it enables you to retire early. According to Hassan, being your own boss gives you the freedom to stop when you think you've accumulated enough wealth and secured enough investments. Once you achieve what you want and have your financial future secured, you can retire from work and pursue anything you want in life.
When he first got started, Kareem Hassan was not sure where this journey would lead him, but he had a firm conviction to see it to the end. He dropped out of college after two years to take care of his family. He began by investing the little he had in collectibles like comic books, rare items, trading cards, and toys. Seeing an opportunity when the popularity of comic books regained momentum in pop culture, Kareem jumped at it and established his business.
According to Kareem, besides success, freedom is the greatest thing about self-employment. Your time is your most valuable asset, and having time freedom is like having a blank canvas; you can fill it with anything you want and create magic. Knowing this, Kareem Hassan says that he wouldn't trade that freedom for anything. He also points out that self-employment lets you choose the people you surround yourself with and create diverse networks.
Even as he explains these benefits, Kareem Hassan cautions people against assuming that self-employment is the easy way out. In fact, the entrepreneurial journey can be one of the toughest roads to travel, but it is also worth every sleepless night. Moreover, working at something you are passionate about gives you a broader view of everything, making it easier to navigate these challenges.
Despite the challenges of entrepreneurship, Kareem Hassan says that being your own boss is so much better than working for someone else. "When done right, self-employment allows you to live your dream life," he concludes.