Chad Ehlers Uses His Difficult Past as Reason to Positively Influence Others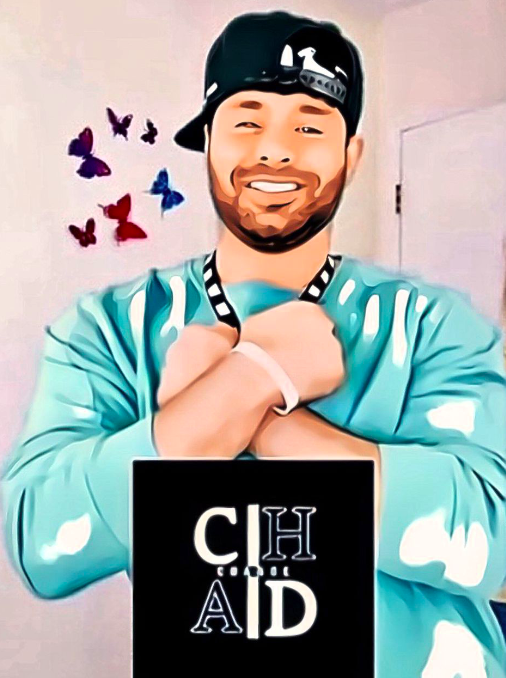 Chad Ehlers is a firm believer in the idea that you can't measure a person's success without first knowing their failure. If someone becomes successful without having to first overcome any adversity, then they don't have to make a big enough change in their life to achieve success. Chad has personally dealt with enough adversity in his life for ten people, yet he is still spreading messages of positivity and optimism today.
Chad, known online as da_chad, started his career as a registered nurse, and felt fulfillment in his role knowing that he was making such a positive impact on his patients. Even though he enjoyed his time as a nurse, he still longed to make an even bigger impact with his own life. He decided to leave nursing to pursue being a social media influencer full-time, and has not looked back since.
Chad is now a full time motivational speaker, influencer, and Founder of the Chad Change.  Chad Change is a movement he sparked on social media, and he now has over 350 influencers supporting the cause. They each go around to various groups on the internet to give constant support to their followers. They let their followers know that they hear their voices and that they are not alone. This movement also raises support for a different Charity every month.
As part of his role as an influencer and as an extension of the Chad Change, Chad teaches different dance classes on Zoom, and anyone from his audience is welcome to join. Chad is able to make personal connections with each person that joins, and the classes are always upbeat and full of laughter and smiles. Chad's dance classes have even featured appearances from people like Coolio, who was impressed by Chad's desire to help people forget about the stresses of the day and unwind on a Zoom call.

Chad is immensely grateful for the influencers that believed in him and mentored him early on, but above all he is grateful for the rough situations he's gone through in his life that have led him to this point. The Chad Change family would not have been possible without Chad's past. The negatives that he's had to deal with have turned into his desire to make a huge positive change in the world.
The best way to reach Chad is through his email, official.da.chad@gmail.com or via his website, https://dachad.life.
Affordable iced out jewelry at Gotta Jewelry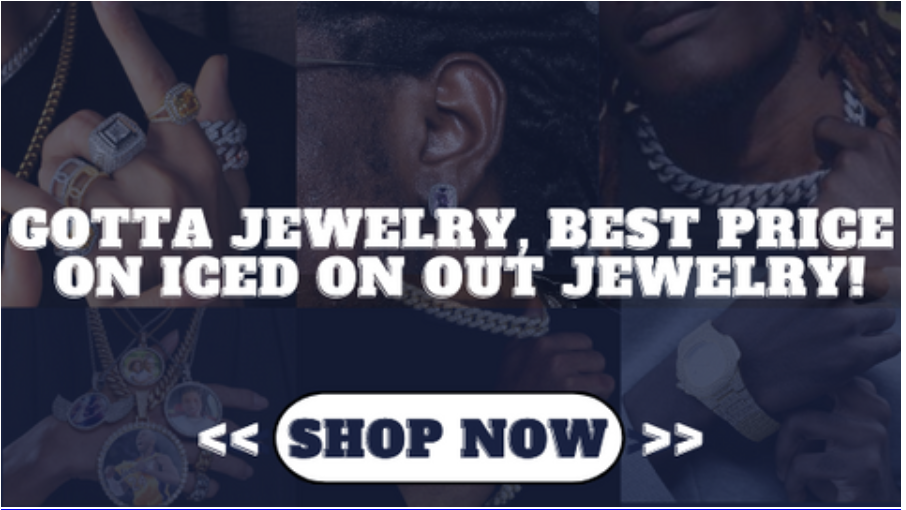 Gotta Jewelry is the best place to buy iced out jewelry. They have a wide selection of affordable bracelets, watches, pendants, chains, and more. Their jewelry is made with high quality materials and craftsmanship, so you can be sure that it will last. They also offer free shipping on all orders, so you can get your iced out jewelry delivered right to your door.
From 3A+ at 5A+ cz iced jewelry
Gotta Jewelry's goal is to provide the best quality cz iced jewelry at the most competitive prices. They offer a wide range of products, from 3A+ to 5A+ cz iced jewelry, so you can find the perfect piece for your needs. Their products are made with the highest quality materials and craftsmanship, so you can be sure that you're getting the best possible value for your money.
Whether you're looking for a new piece of jewelry for yourself or a gift for someone special, Gotta Jewelry has something for everyone. Check out their website today to see their full selection of products.
Also, you will find a collection with a wide choice of jewelry, and pendants that they can customize to your liking. The customization takes between 15 and 20 days, with free delivery.
Why is Gotta jewelry underpriced ?
First, Gotta Jewelry is underpriced because they use a direct-to-consumer business model. This means that they cut out the middleman and sell their products directly to consumers. This allows them to keep their prices low while still providing high-quality products.
Second, they sell mostly online, so they don't have the same costs associated with brick-and-mortar stores.
Finally, they don't spend a lot on advertising, so they're able to pass those savings on to their customers. All of these factors allow Gotta Jewelry to offer iced out jewelry at very affordable prices. So if you're looking for a great deal on iced out jewelry, be sure to check out Gotta Jewelry. You won't be disappointed.
Their slogan is "value yourself!"
Gotta Jewelry is all about helping you feel your best. They believe that everyone is beautiful, no matter what her budget is. That's why they offer a wide range of affordable jewelry, from everyday pieces to special occasion items. They want you to feel confident and stylish, without spending a fortune.
So next time you're looking for that perfect piece of jewelry, remember Gotta Jewelry. Their slogan is "value yourself!" because they believe that you're worth it.
Gotta jewelry, value yourself!