Chad Ehlers Uses His Difficult Past as Reason to Positively Influence Others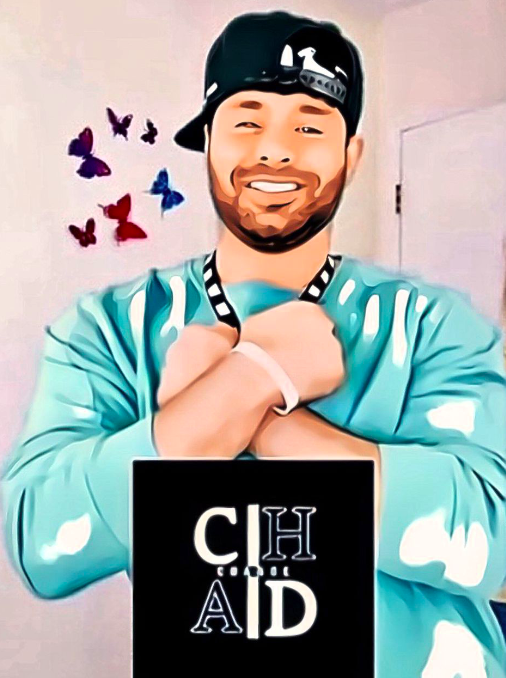 Chad Ehlers is a firm believer in the idea that you can't measure a person's success without first knowing their failure. If someone becomes successful without having to first overcome any adversity, then they don't have to make a big enough change in their life to achieve success. Chad has personally dealt with enough adversity in his life for ten people, yet he is still spreading messages of positivity and optimism today.
Chad, known online as da_chad, started his career as a registered nurse, and felt fulfillment in his role knowing that he was making such a positive impact on his patients. Even though he enjoyed his time as a nurse, he still longed to make an even bigger impact with his own life. He decided to leave nursing to pursue being a social media influencer full-time, and has not looked back since.
Chad is now a full time motivational speaker, influencer, and Founder of the Chad Change.  Chad Change is a movement he sparked on social media, and he now has over 350 influencers supporting the cause. They each go around to various groups on the internet to give constant support to their followers. They let their followers know that they hear their voices and that they are not alone. This movement also raises support for a different Charity every month.
As part of his role as an influencer and as an extension of the Chad Change, Chad teaches different dance classes on Zoom, and anyone from his audience is welcome to join. Chad is able to make personal connections with each person that joins, and the classes are always upbeat and full of laughter and smiles. Chad's dance classes have even featured appearances from people like Coolio, who was impressed by Chad's desire to help people forget about the stresses of the day and unwind on a Zoom call.

Chad is immensely grateful for the influencers that believed in him and mentored him early on, but above all he is grateful for the rough situations he's gone through in his life that have led him to this point. The Chad Change family would not have been possible without Chad's past. The negatives that he's had to deal with have turned into his desire to make a huge positive change in the world.
The best way to reach Chad is through his email, official.da.chad@gmail.com or via his website, https://dachad.life.
Courage the hallmark of Raja Syn's career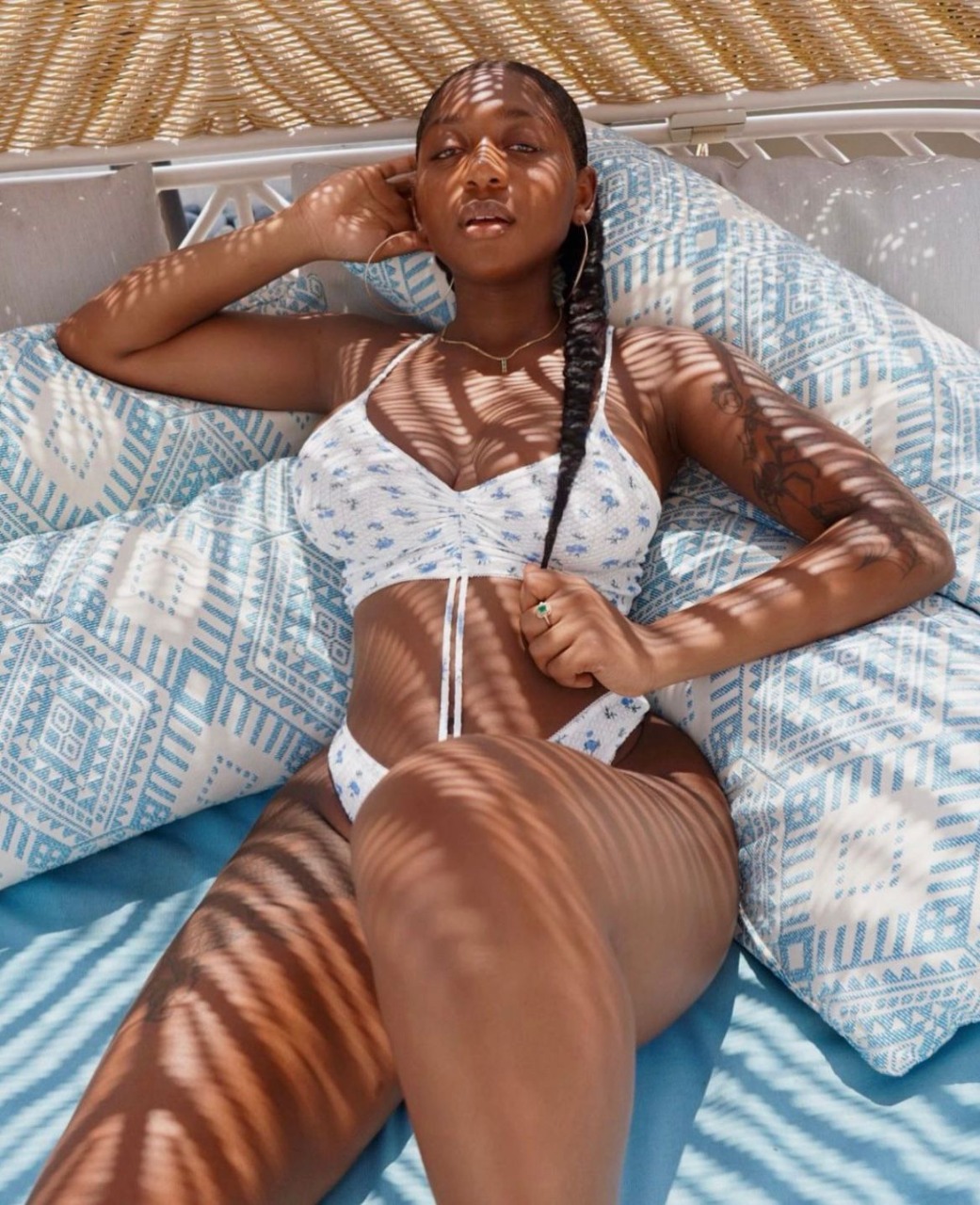 Raja Syn is a strong, courageous woman, and that has helped her launch what is certain to be an interesting career in the entertainment industry.
The Jamaican-born beauty had been told for years that she would be an excellent model given her hard-won curves and naturally-gorgeous genetics.
"Everyone always said I should model, but getting signed with an agency seemed impossible to me," she said.
But still, that didn't mean there wasn't a place for Raja to make a name for herself.
After she read the book "Rich Dad Poor Dad," which inspired her to seek out her own wealth – she knew exactly where she could find it.
"I turned to Instagram to build my brand. It has been the best thing I've ever did since," she added.
Path charted early
Raja was 17 (she graduated from high school a year early) when she moved to California after a semester of college didn't spark her interest as much as she'd hoped.
"I realized school wasn't my calling," said Raja, who has planned to major in foreign language with an emphasis in Chinese.
Instead, she decided the entertainment industry was where she would make a name for herself.
"'Rich Dad Poor Dad' changed my whole idea of life," Raja said. "In that same month I took influencing seriously. Instagram was where I started. From a year of having my Instagram my account reached 300,000 followers. I've gained lots of support from other influencers and celebrities as well."
She has done it all from Atlanta, a bustling entertainment city that better suits her as well as her brand.
"I moved to Atlanta for a fresh start after realizing Atlanta is the best place to start a career in the entertainment industry as a black girl," she said. (Raja joins a wealth of other celebs that have made the southern city their home.)
Bigger, better dreams
And while her Instagram and other influencer accounts are thriving, Raja continues to consider other opportunities in the industry to keep things fresh.
"I currently do paid photo shoots, music videos, Instagram influencing, Onlyfans, and crypto trading," she said. "I aspire to be a tv personality with my own show. I plan on writing my own book soon. I can sing, too, but I'm not really focused on a music career. It might happen. Right now, I'm just moving wherever the universe takes me."
The loyal fan base she's amassed so far – luring them in with sexy photos and steamy video shoots – will absolutely be along for the ride.
For more information on Raja Syn, check out her Instagram – @rajasyn.