Chicago-Based Serial Entrepreneur Jonte Wells Explains the Importance of Having Multiple Revenue Streams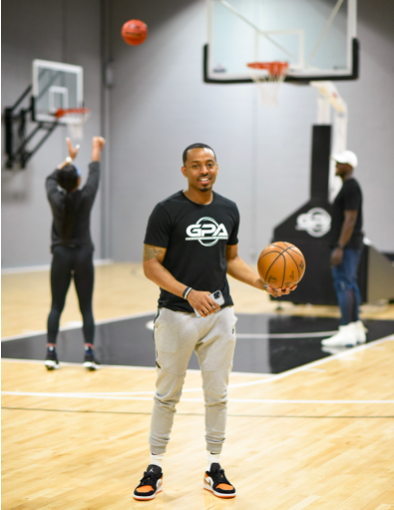 The world today is far different than just a few years ago. Pandemic aside, the rapid changes occurring on a global basis are incredible. For many, the onset of the global pandemic led to disaster, failing businesses, and struggling to find a way forward. Yet, for other companies, and entrepreneurs, weathering this storm isn't as challenging. That's because they have multiple revenue streams, diversified enough to withstand virtually most types of ups and downs. Series entrepreneur Jonte Wells has worked hard to develop a path that enables him to not just withstand these challenges but to help others do the same.
The Value of Multiple Revenue Streams
Jonte has built several successful companies throughout his career. That includes Greater Purpose Athletics and Greater Purpose Management, the two focuses of his time now. Both revenue streams create opportunities to support each other and enable Jonte to build his success.
Why is this valuable, to have two revenue streams or more? There are several reasons. Jonte states, "I started in the inner city of Chicago with few opportunities to build success. I didn't have access to supports facilities to support my growth. I knew then that I wanted to do more than just play basketball. I wanted to achieve success as an entrepreneur and then bring that success back to my community to support others."
Having more than one revenue stream enables that type of aspiration to be possible. The pandemic may cause some businesses to struggle, such as how the restaurant industry was hit hard without access to customers during the pandemic. Yet, for grocers, it was a gold mine, as it was for those able to provide a digital service to their customers.
The same applies to young athletes who want to do well. "You can and should focus on building your skills on the court, but you also have to work on brand management on the side – because that's going to help you to build more than one way to earn money."
He continues, "What we are doing with Greater Purpose Management is providing those young superstars with the insights and support they need early on, the services I didn't have so that they have a better chance of long-term success and growth."
Jonte, known for his basketball career, and both Greater Purpose Athletics and Greater Purpose Management, is also in real estate. He's created a successful portfolio of numerous properties and flips houses year-round. In addition to this, he also launched Sugaring NYC, an organic waxing studio.
It is the combination of each of these businesses that have allowed him to build a wealthy empire. Now, he's empowered by being able to focus on helping others. That's just what he is doing for athletes looking for a way into this industry.
What's Holding Back Today's Entrepreneurs?
Those who wish to open a business face more obstacles today than ever before. They are facing complications related to the pandemic itself, such as fewer routes into traditional business positions. For some, the cost of living and expenses of day-to-day life limit the reach of a potential entrepreneur. Even in a modern world, a person living in inner-city Chicago will find it challenging to find a way out, a way to build on an idea or skill that has true profitability.
With those barriers come others – the lack of access to support systems and mentorships being one. Without direction and support, it becomes difficult for any individual, regardless of where they live, to have a way forward.
Supporting the Young Business Owner
For Jonte Wells, the focus isn't just on any person who wishes to build a business, but on the young athletes in inner-city Chicago and elsewhere that have skills and talent that they are not able to fully utilize to get them into a stronger future. For example, Jonte himself began his path towards serial entrepreneurship as a young athlete. He didn't have access to a sports facility or a mentor to help him to get out onto the court and build up skill – and gain recognition for it. Today, he's known as "the basketball guy" when he visits his clients, all of whom are young athletes who want to build a career in sports or fitness. These individuals come from some of the most challenging backgrounds, but they have skill, inspiration, and talent. His goal is to provide them with a way forward.
The Creation of Greater Purpose Management Hones in On Providing Opportunities
Jonte's latest business is Greater Purpose Management. It's designed to support those who need it the most in a positive and motivating manner. It's not simply about finding a way into the sports world through the NCAA or professional basketball, though. He works directly with young athletes to help them to find their passion and builds their skills to build a brand and image from that point.
He says, "We work with athletes to ensure their on-court performance is the best. Then, we give them the ability to brand themselves so they can not only succeed on the court but also in numerous opportunities off the court." Having multiple streams of revenue enables these individuals to gain confidence no matter what happens in their future.
He says, "We are very hands-on in our talent management. We treat each person like family, not just at the gym. We support them with what they need from athlete management services to working as a marketing agency to help them to build themselves on social media and digitally, creating opportunities for their future."
Jonte didn't have a simple path towards success as a young athlete trying to make his way in Chicago. Yet, he has worked hard to build a business model that provides numerous revenue streams for him, allowing him to not only find success for himself but to be able to give back to the community as well.
Speaking of Greater Purpose Management, Jonte says, "We make sure you're educated regarding your financial assets, legal rights, and post-career options. We empower you with that knowledge to achieve multiple revenue streams, creating opportunities for your future long after you leave the court."
Want to Learn More?
Connect with Jonte Wells on Instagram or find out more about Greater Purpose Management today.
Hassan Chowdhury, An Innovative and Ambitious Young Entrepreneur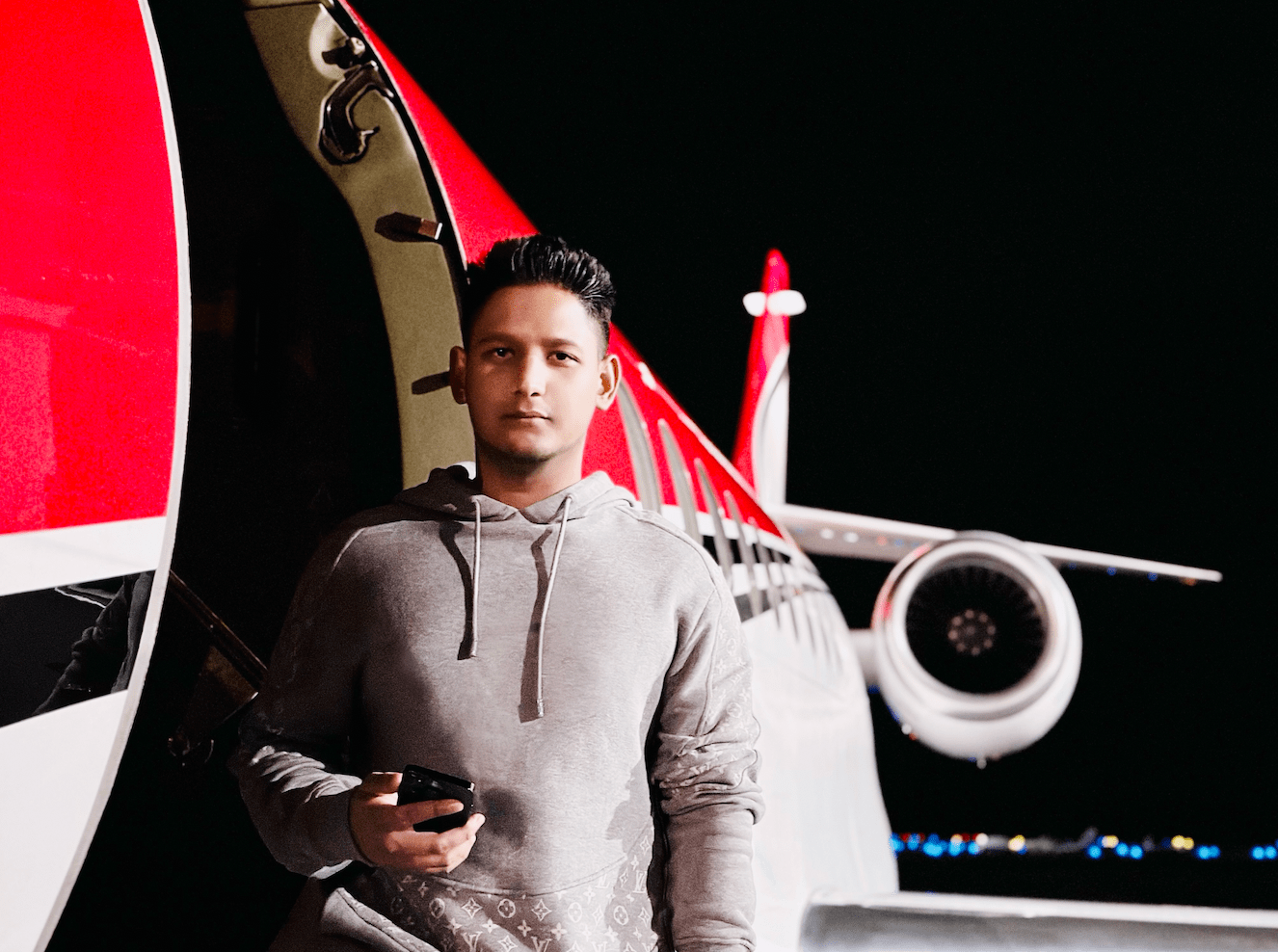 Hassan Chowdhury is already building a name for himself in the luxury hospitality and real estate industries despite being only 26 years old. He has accomplished remarkable success in a relatively short time, and as a result, he has firmly established himself as one of the most successful businesspeople in the United States.
Hassan was born in Houston, Texas, and raised there by parents who are both extremely successful businesspeople in their own right. Hassan was motivated to pursue his business dreams by watching his parents run multiple manufacturing plants for make up and make up brands for the past 45 years. This example of success was the driving force behind Hassan's decision to pursue his entrepreneurial goals. His parents taught him at an early age the values of the necessity of hard work, devotion, and ambition. They took him on travels all around the world as he became older to show him the significance of different cultures and experiences in other parts of the world. Hassan was on one of these travels when he first realized he had a deep interest in hospitality and high-end lifestyles.
He founded his own hospitality company in New York after college. He collaborates with some of the city's most well-known nightclubs to host events, including Lavo Nightclub and Fleur Room Rooftop. However, the chaos caused by the COVID-19 pandemic in the hospitality business was a direct result of this epidemic. Hassan did not throw up the towel but viewed this as an opportunity to extend his business into the luxury real estate industry. Shortly after establishing Bouge Villas, a prestigious real estate firm with headquarters in Miami, Florida, he began purchasing real estate in the area. He gave each home its one-of-a-kind design and then put them up for rent on a short-term basis.
As the constraints on COVID-19 were loosened, he saw his business go from strength to strength. After that, he broadened his real estate holdings to include homes in other cities, such as the Hamptons in New York, Fort Lauderdale Beach in Florida, Tulum in Mexico, and Cartagena in Colombia. Soon, he will also expand to Nashville, Tennessee, and Dubai, United Arab Emirates. However, Hassan didn't stop there and continued. In addition, he established his very own Private Members Club, the MetaFly Club, in collaboration with M2Jets to provide customers with access to luxury private flying and additional hospitality advantages. In the middle of 2023, it will be the first Private Jet Company to provide membership denominated in NFT.
The long hours of labor, unwavering commitment, and lofty goals that Hassan put in allowed him to achieve his goals. He has also demonstrated that it is possible to make the most of even the most challenging circumstances so long as one has the appropriate mentality and attitude. His objective is to achieve worldwide renown for providing the highest level of hospitality that is humanly possible to his customers. Hassan is optimistic about the future. He has big ambitions to continue growing Bouge Villas and MetaFly Club while preserving his status as one of the most successful business owners in the United States. Follow @hassanc.official on Instagram to keep up with Hassan's progress. His story of hard work and determination is sure to serve as inspiration to many aspiring young businesses.