Choosing the Right Short-Term Storage Alternative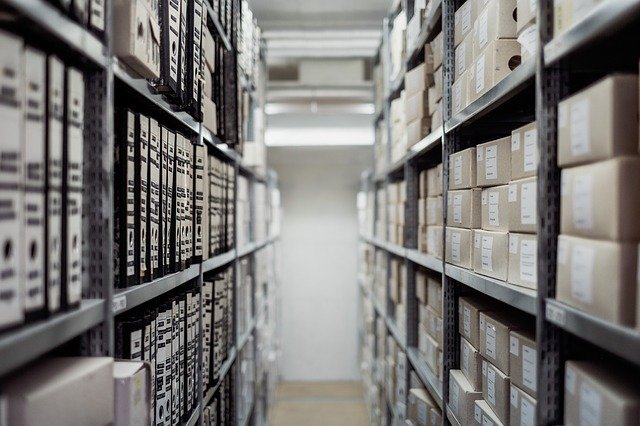 There are several reasons why you might be on the lookout for a short-term solution for storage. Maybe you have some time until your moving day with nowhere to keep your things before then, or maybe you're doing a home improvement project and need to clear out a couple of rooms during building. Whatever the reason you're searching for short-term storage, you'll want to bear in mind a few things when deciding where and how to store your possessions.
Short-term storage for three months or less is really just storage for if you want to be able to access your things sooner rather than later. The storage choice you make will depend on the sort of move you are making, as well as the items you plan to store. Bear in mind the following factors when evaluating the options best suited to your needs.
Your Space Requirement
This is one of the main considerations for choosing any storage method for the short or long term. Storage facilities have a range of unit sizes and when you book you'll want to get a general sense of how much room you're going to use, so that you don't get a unit that is either too large or too small. You're going to want to know the size and shape of the boxes and/or other objects you will want to put in the storage room, and how you're hoping to store them (i.e. all packed in or arranged according to a specific method so that you can access them when you need them). Use an online storage size calculator and address your needs with your storage facility to help you pick the correct size unit.
Storage Location and Access
As in the first case, based on the purpose for which you need temporary storage, you would choose to rent a unit that allows you easier access than a long-term unit would allow. For example, if you are storing things during a home repair or reconstruction project, consider buying a storage container that you can have right in your driveway so you can remove items quickly when you need them. If you don't use your things on a daily basis, you would definitely always want a short-term storage facility that you can get to easily and use when you need to do so.
Look for short-term storage facilities that provide drive-up storage access so you can conveniently load and unload your container with the maximum access capability if you're not storing the unit on your own property.
Cost Efficiency
As for many of your other expenses, the less time for which you're trying to reserve a storage room, the more you'd have to pay each month. To keep the prices down, it could be better to use a storage provider specialising in temporary storage, because the rates would already be designed with a view to short-term deals. Do your homework, compare rates among a few options, and check out any discounts or offers that might be out there.
Storage in Transit Options
If you're hiring a moving service to help you pack your things anyway, ask if they're providing storage in transit (SIT). This choice is perfect for those who temporarily store items in between moves because the movers can collect the belongings from your old house, store them for a certain period of time, and then drop them off at your new home when you're ready to move in. It is not the cheapest choice and it is likely to set you back more than simply renting, but it covers the cost of hiring skilled movers handling your things. If you know you're going to need movers anyway, going for SIT will be quicker and more cost effective than contracting movers for moving in and out of storage and paying for a unit in between the moves.
Term Flexibility
You do not always know the precise dates for which you will require your short-term storage unit or even a sequence of dates. This is particularly true if you store your things after you've sold your home, but you haven't decided where you're going to move to next. If this is the case, avoid the guesswork and search for a month-to-month lease for temporary storage.
Unit Amenities
If you are planning to store paintings, electronics, or other things that may be vulnerable to harm in a storage unit, make sure to search for a short-term alternative that offers both temperature protection and humidity control, if possible. This is highly important if you're planning to store items during excessively hot or cold times. Just a short period in extreme conditions of temperature or humidity will affect such valuable objects, so you'll want to ensure in advance that your belongings are going to be safe.
Storage Security
Irrespective of the length of the storage period, you want to be sure that the facility is doing all it can to keep your possessions safe. For a good chance that your possessions will be secured, search for a facility that has facilities such as surveillance cameras, locks, and on-site management. Ensure that the protection of your unit is factored into your calculations, especially if you intend to store high-value items.
Wrapping Up
Ultimately, it takes time to understand the complexities of your scenario, the various choices available in your region, and select the right short-term storage solution. Do not just go for the first alternative you see. Compare a few companies and their storage unit models, as well as the cost and scale, and factor in other critical variables. There are many temporary storage solutions of good quality, such as Safestore Containers, out there and no matter what your needs are, you will be able to find a perfect solution.
Top Road Trip Destinations in Canada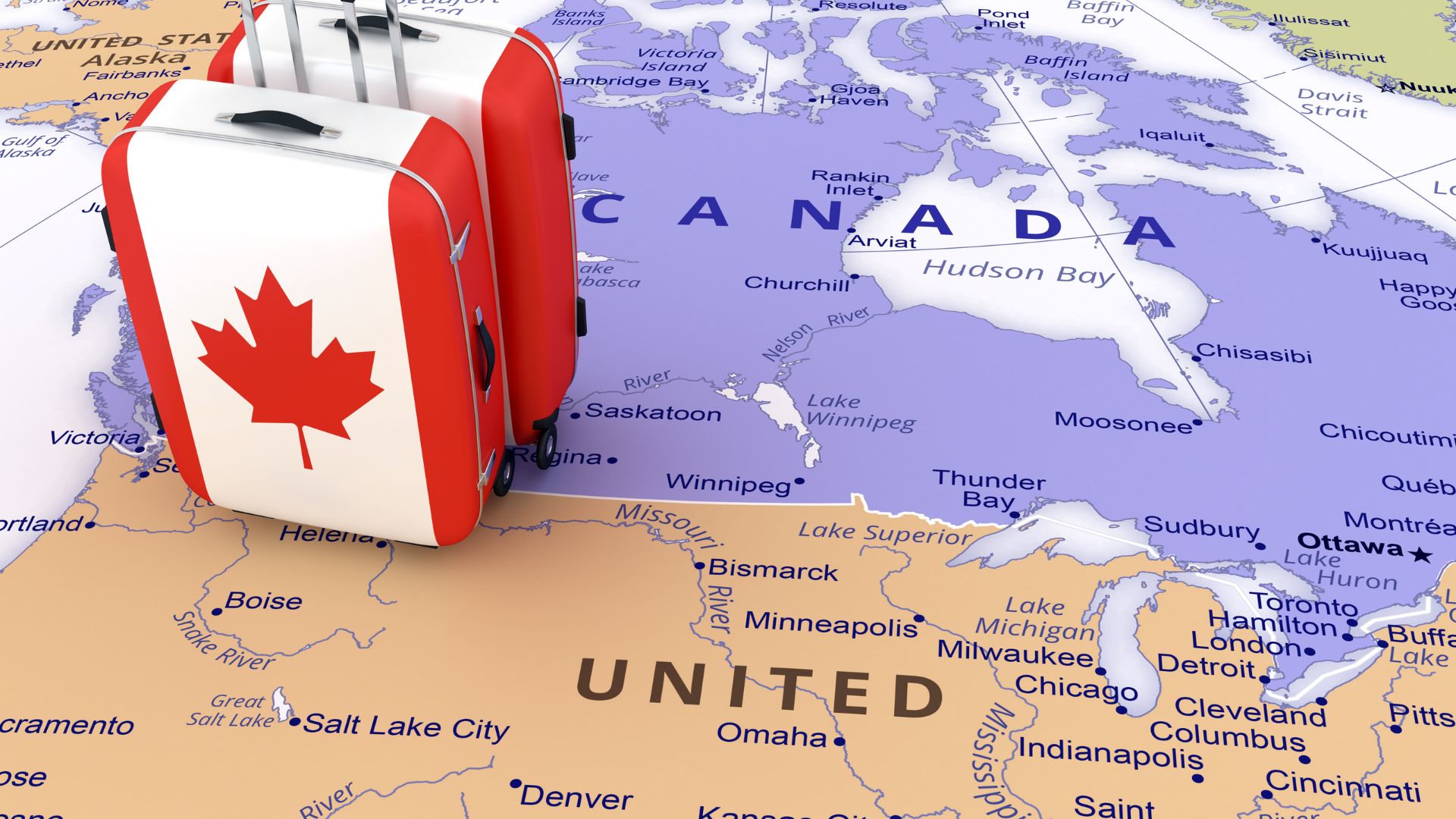 Did you know that 1.93 million Americans traveled to Canada in 2020? That number was down year-over-year due to COVID-related travel restrictions. 
While some Americans visit the Great White North via plane, others prefer road trips. It can be fun to plan an itinerary, book a hotel, pack the luggage, load your family into the car, and head to the border. But if a road trip to Canada is in the plans for you and yours this summer, what Canadian destinations are worth the potentially thousands of miles of driving? Keep reading to learn about the top road trip destinations in Canada.
Grasslands National Park in Saskatchewan
Grasslands National Park is one of Canada's 44 national parks and park reserves. Whether you're an earlier bird or a night owl, the national park in Southern Saskatchewan provides an ideal prairie landscape. It's the perfect place to unwind, immerse yourself in nature, and recalibrate your life.
Enjoy the great outdoors on a campsite, or take part in hiking adventures by exploring trails. The solitude and breathtaking beauty of this national park will leave you in awe. Make time for the Ecotour Scenic Drive. It's about 20 km (around 12.5 miles) long and will take one to three hours to complete depending on your pace. 
Toronto to Stratford, Ontario
If there's one Canadian city most Americans have heard of, it's Toronto. Toronto, the capital of Ontario, is the fourth largest city on the continent. It's also home to the only authentic castle in North America. Casa Loma, located in midtown Toronto, is worth the visit. So, too, is the CN Tower, which is the biggest free-standing structure in the Western Hemisphere. The city also has citizens representing 200+ ethnic groups. 
While there's plenty to see and do in Toronto, why stop there? It's a good idea to include a Toronto-to-Stratford excursion while on your road trip to Canada. You must travel 150 km (about 93 miles ) west to get to Stratford. You'll see Victorian architecture and get to take in the live theater. Most Americans probably haven't heard of Stratford before. But when you come for a visit, there's a good possibility you won't ever forget it.
North Cape Coastal Drive, Prince Edward Island
If you haven't ever taken a road trip to Prince Edward Island, you don't know what you're missing. It's Canada's smallest province, but it sure offers a boatload of fun. Are you a foodie or do you like to indulge in the local cuisine when traveling? Check out the western peninsula. You can delight your tastebuds with the range of food available. 
Make time to visit the Canadian Potato Museum in the province. After taking in the sites and attractions at the museum, enjoy a meal at the onsite PEI Potato Country Kitchen. The menu has items like the chili topped baked potato, which features a baked potato, homemade chili, and cheese. Meanwhile, the pulled pork potato features a baked potato topped with pulled pork, cheese, and sour cream on the side. That's just a sampling, and all baked potato dishes are served with fresh-cut, homemade chips.
If you're intersted in a U.S. to Canada road trip this year, the options above will give you some ideas. The sky's the limit since there's so much to see and do. 
You'll want to ensure your vehicle is in good working order to avoid breakdowns. You'll also want to stay alert on the road since you'll be traveling a lot of miles and spending hours behind the wheel of your car. 
If you get into an accident, you must know what to do. In addition to reporting the accident, calling your insurer, and possibly even booking a rental car to complete your road trip, you'll want to contact a personal injury lawyer if anyone is injured. 
No one wants to consider accidents or injuries when on a road trip. But it's best to hope for the best while being prepared for the worst. You'll enjoy the journey and the destination a lot more when you've done everything possible to prepare for any possible issues.