Consumers Praise Saatva Mattress – Here's Why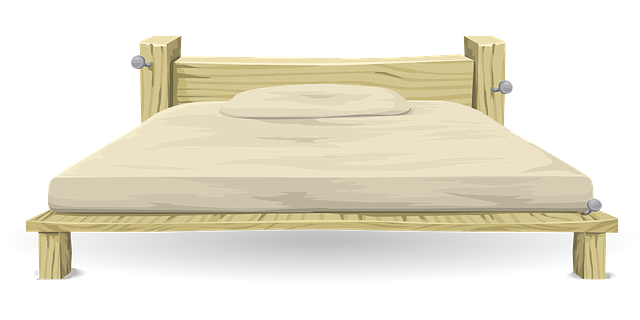 The Saatva Mattress certainly has a lot to live up to! It has been deemed the best mattress for athletes by Men's Journal, as well as the best spring mattress for back pain by the Business Insider. On Google, it has a 4.8/5 user rating, and also won the 2018 Sustainability Product of the Year, which was credited by the Business Intelligence Group. With a reputation so lofty, we were certainly expecting the Saatva mattress to deliver, and that's exactly what it did!
This mattress leads the way when it comes to luxury and comfort. It features a hybrid innerspring mattress, which combines the support and durability of a coil-on-coil innerspring support system. The reason why it was deemed the best firm mattress for back support is because it has plush memory foam layers, which relieve stress on the back in the most comfortable and luxurious way. These mattresses are handcrafted in the United States, and they are delivered at no extra fee. You also have 120 days to try out the mattress, and it comes with a 15-year warranty as well. We were certainly reassured by all of these qualities. There is also a 0 percent APR finance option available for those who are looking to split their payment into smaller, manageable amounts.
One of the best things about this mattress is that there are three different comfort levels to choose from. This is something that you often do not get when buying an affordable mattress like this one. You can choose from plush soft, luxury firm, and firm. Plush soft is perfect for lightweight body types or those looking for a body-hugging feel from their mattress. It is also perfect for anyone who enjoys sleeping on their side. On the other end of the spectrum, we have the firm mattress. This is an extra firm mattress, which is ideal for someone who likes to sleep on their stomach, as well as those with heavier body types. Somewhere in the middle, we have the luxury firm option. This is the most popular out of the three firmness options. It provides the ideal comfort level, comparable with the comfort you will find when you are stopping in a luxury hotel. It is also a good option to go for if you are looking for a mattress that both you and your partner are going to find comfortable.
Let's now take a look at the different components of this mattress that have come together to create the ultimate plush and luxurious product. First of all, you have the luxury euro pillow top. This has a lot more cushioning materials when compared with a typical pillow top. A clean look is achieved through the euro pillow being tucked underneath a comfortable organic cotton cover. The cover is finished with a trim in organic damask bronze and the brand exclusive Guardin antimicrobial botanical treatment for the fabric has also been used on it.
Another part of this mattress that we rate highly is the perimeter edge support. Dual perimeter edge support is provided to make sure that the mattress does not sink around the edges. You get extra durability while sag is deterred, resulting in a sound sleep surface. This is something that you only tend to get when you spend a fortune on luxurious, high-end mattresses, yet Saatva have brought this feature to a mattress that is affordable to all.
The good news does not end there when it comes to this industry-leading mattress. It also features individually wrapped coils. There is a layer of 884 14.5-gauge comfort coils, all of which have been wrapped individually, and lay on top of the support base. They are designed to contour and respond to your body while also ensuring that motion transfer is minimized as much as possible. This promotes healthy airflow while giving a responsive feel.
In addition to everything that we have already mentioned, a few of the other features that are worth a mention include the durable steel coil support, as well as the spiral zone technology that is used in order to offer maximum pressure relief where it is needed most.
As you can see, there is a lot to love about the Saatva mattress. If you are currently looking for a new mattress or you are thinking about replacing your current mattress in the near future, it is definitely worth considering this mattress from Saatva. Not only does it offer plenty of comfort and support, but you can choose the firmness level that is right for you as well. When you take all of this into consideration, you are going to struggle to find a better mattress on the market today, and we can certainly see why this product has achieved such high praise!
Design the Life of Your Dreams with Entrepreneur Burton Hughes'sSix Assets of Alignment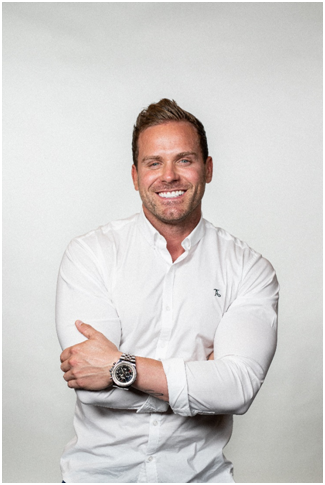 Leading a balanced life is hard. Every day, we have so many things competing for our attention: kids, spouses, parents, work, school, household duties, and on and on it goes. How is one supposed to find balance in all of this chaos?
I'll let you in on a secret: you can't. The secret to life isn't balanced at all, because that's impossible to find.
The secret lies in finding alignment instead.
Finding balance in your life is a myth; it is humanly impossible to divide your energy and efforts equally between every aspect of your life. Some areas will require more attention than others; other areas can be left dormant for a while as you focus your energy elsewhere. What's important is to schedule in time to work on what fuels you and what's necessary to keep you going.
But how can you do that? And what on earth does alignment have to do with getting through each day with some measure of success and sanity?
I've come up with the six assets of alignment that have become my guiding stars. They are the things that help me prioritize my day-to-day tasks and ensure that I will emerge from each day successful, invigorated, and ready to do it all again the next day…and all the days after that.
Are you ready to unlock all that aligning your life has to offer? Let's chat a bit about my six assets alignment so you can start thinking about how they can help you find the success you dream of.
Mindset
How many times do you look at your to-do list every morning and feel overwhelmed, discouraged, stressed, or anxious? The key to remedying this lies within your mindset. The thing that will set you apart from the crowd is knowing how to harness those emotions and flip them on their head to serve you instead of enslaving you.
Instead of considering all you have to do, and how much of it is out of your control, focus on that which you can control: your attitude and your response to each task before you. Take everything one step at a time and refuse to give in to the feeling of overwhelming.
Faith
Not everyone is a person of faith, but if you are, tap into the reassurance that the belief in a power greater than you provide. None of us is meant to walk this earth alone, and while friends and family are great, sometimes you just need to say a little prayer before going about your day.
Family
The memorable moments I share with my family have kept me going through even the darkest, most stressful times. But I wouldn't have those memories to fall back on if I had allowed my stress, busyness or anxiety to steal that joy. Prioritize sharing life with the people you love, and pour intentional time and effort into your relationships on a regular basis – whether that's with your family, spouse, roommates or close friends.