Restaurants Need a Food Delivery App of Their Own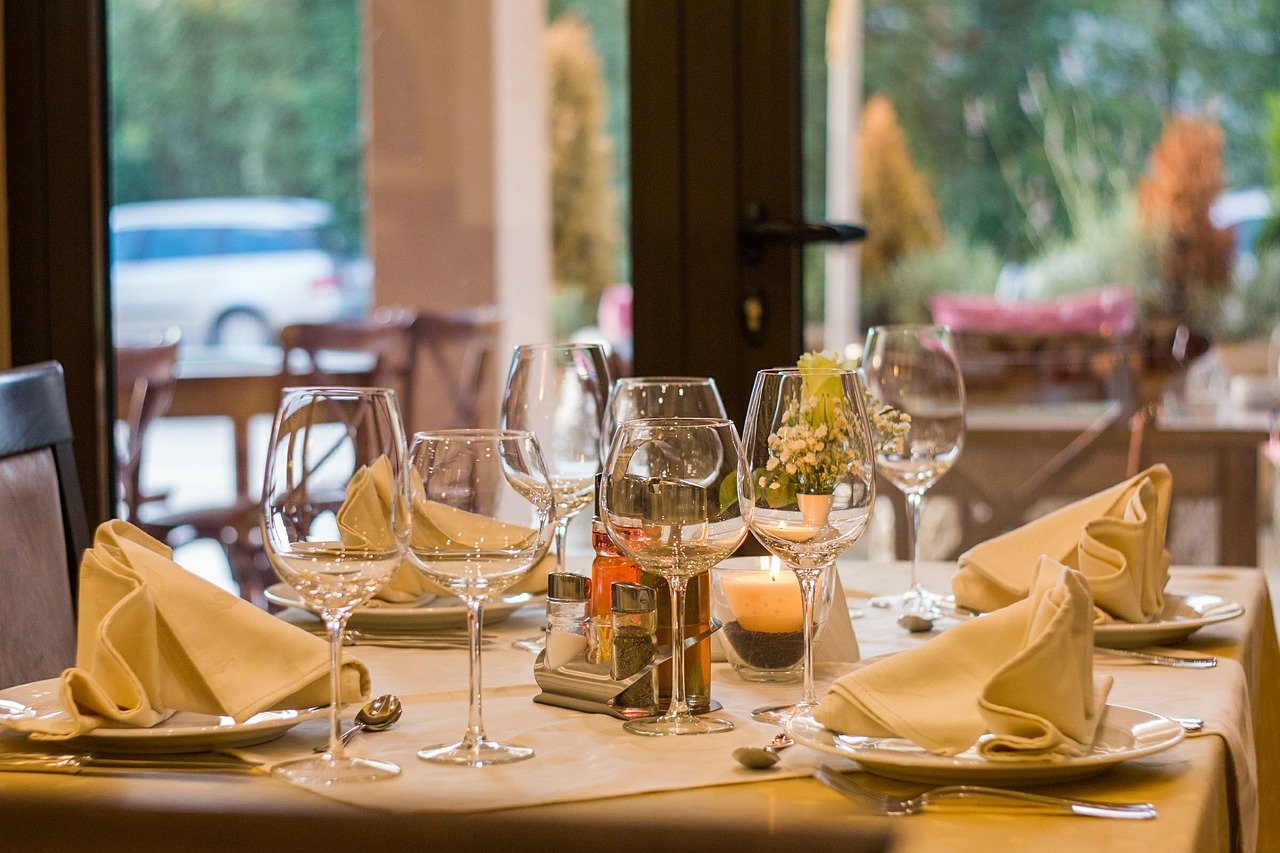 With the dawn of mobile apps, human lives have been made considerably more relaxed and smarter. One of the perks that came along with having smart apps is having a delivery system right on your fingertips. And it gets even better when the delivery concerns food and that too from your favorite restaurants. Yes, food delivery apps are high in demands, which keeps increasing with time – according to the sources, 'delivery' is projected to account for $75.9 billion in gross merchandise volume by the year 2022.
This gives an insight into how lucrative food delivery business has become that every restaurant owner can take advantage of by creating their own branded delivery app. Yes, there are already food delivery apps available like Uber Eats and DoorDash to make use of.
However, their commission can be quite high. This isn't an acceptable deal for restaurants, as not only they have to pay commission as high as 25-30%, but because of a large number of orders, these third party apps cause delays, as well. The delay and high commission fee only lead to customer dissatisfaction, and it is the restaurant's reputation that is tarnished, not the delivery app's.
Best Route Is to Develop Your Restaurant's Exclusive Food Delivery App.
Building your restaurant's food delivery app and setting a personally owned food delivery system is the optimal way to curb the problems of partnering up with expensive third-party delivery apps. Now, you have the entire system in your own hands, from having your restaurant's online app presence to exclusive deals, promos, and fast delivery options – you are the boss of it all.
So how can you go about this new exciting endeavor? Well, we would suggest approaching a reputable software development company in Houston to have your vision be translated into a kick-ass delivery app exclusive to your restaurant. But before you do that, it is essential that you are aware of the crucial features that your app would require to possess. We have created a walkthrough for you to understand it best. Continue reading:
Important Food Delivery App Features:
Since there are two main aspects you are dealing with – one is the customer section, and the other is the riders section; You need an app that is functional enough to be accessed by both parties for smoother operations. Your app should let customers quickly order through your app, and the orders can then be allocated to the riders that can access the necessary information of the customer – which is the address alongside the exact order placed.
So let's talk about the basic features associated with the customer section of your app. Since they are the main focus and just having a customer dedicated delivery app, only does the work as well.
Delivery App Features for Customers
Note that these features should be simple, to the point, and satisfying all user needs.
Sign-up Page: An inviting sign-up page will give a promising feel to the potential customers and win their loyalty. Keep the sign-up form and page simple, to the point, and attractive. It should let the user successfully create a new account with two basic username and password fields. Another popular sign-up feature you can offer is signing up through a third-party service like Facebook or Google.
Account Page: This page should be able to have a form to fill in their personal details that you may require and set up their entire profile. Their profile should let them choose multiple payment options, including cash on delivery, a page to access saved order history, ability to re-order, and of course, access to your menu so they can order in the first place.
Order Process: The idea of having a mobile app for your restaurant is to be able to order easily. So make sure you are providing them with enough edit options to add or delete items as they try to make up their mind. Now, once the order has been placed, it is best to display the estimated time of delivery. Since we are speaking your own team of riders, it is best to notify once the rider is on the way, and a tracker to locate him via Google Maps is cherry on top.
Payment Processing: If you are allowing online payment options, then make sure your app is secure and reliable with multiple other options available. Remember, customers, come first.
Loyalty Program: You must take care of your loyal customers and attract others to become loyal with a rewarding loyalty program. You can set up a point system and offer them great deals like free delivery or a food combo at a low price after they collect a certain amount of points. Just devise a win-win strategy for the loyalty program that will entice the users to keep using your app.
Keep in Mind:
That the delivery app should represent your restaurant well in all aspects.
The app should aim towards an impeccable user-experience, so do not have unnecessary requirements to be incorporated into your app.
Have clean and simple design aesthetics in mind, the professional web-designers will help you with it.
Lastly, don't forget to market the app to increase brand visibility and attract users to use your exclusive delivery app and enjoy your restaurant's food.
Go for It!
If you are still not sure whether to invest in an on-demand online food delivery app, then this statistics report by Statista might change your mind. According to it, in 2023, the revenue of online food delivery is projected to grow up to $22,898.2 million. These are great digits, and your restaurant too can reap the benefits and increase your revenue by a good margin, provided that you already have a great customer-base indulging in your delicious food. Because then the customers will be more than excited to have your dishes delivered to their homes as they relish in the taste watching their favorite shows or a great get together with family and friends.
Outsourcing Front-End Development Services: Insider's Guide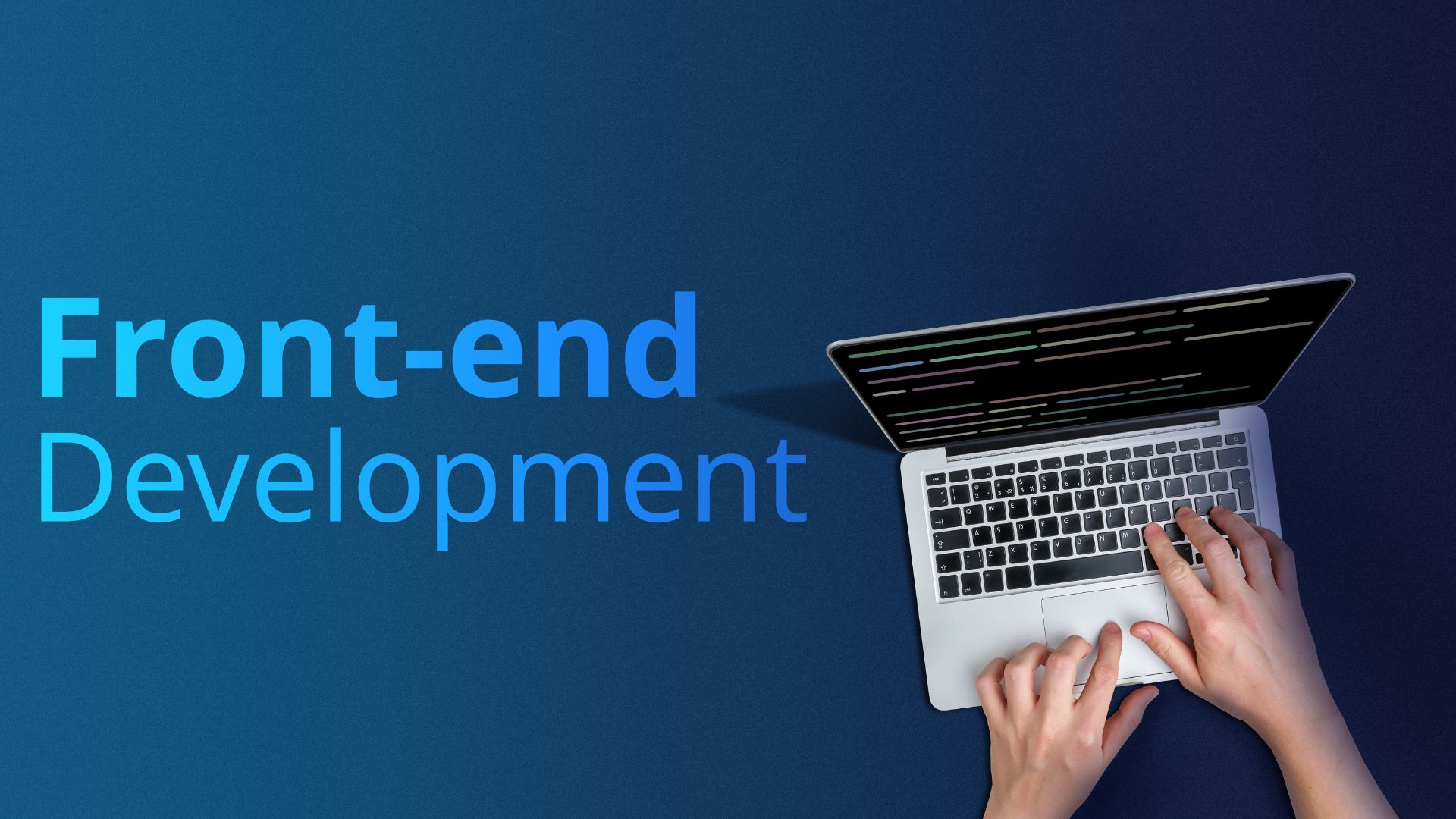 Outsourcing front-end development services has become increasingly popular in recent years as companies look to access specialized skills and expertise, and save on labor costs. According to the Global Outsourcing Survey made by Deloitte, the top reasons for outsourcing front-end development are to access specialized skills (57%), cost savings (50%), and to free up internal resources (49%).
This article will cover some frequently asked questions (FAQs) in a Q&A way to help you make an informed decision when considering outsourcing front-end development services. We'll address concerns such as how to find the right vendor, how to communicate effectively, and how to manage the project to ensure success. By the end of this article, you'll have a better understanding of the considerations and best practices for outsourcing front-end development services.
What is front-end development?
Front-end development, or client-side development, refers to designing and implementing a website's or application's user interface (UI). It involves creating the layout, visual design, and interactive features that users interact with when they visit a website or use an app.
Front-end developers use a variety of programming languages and technologies to build the UI, including HTML, CSS, and JavaScript. They also need to have a strong understanding of user experience (UX) design principles and be able to create visually appealing and intuitive interfaces that meet the needs of the target audience.
Front-end development plays a crucial role in the user experience of a website or application, and it's an essential part of any digital product. The work of a front-end developer often intersects with that of a UX designer and a back-end developer.
Why should I consider outsourcing front-end development services?
As mentioned in the intro, there are several reasons why outsourcing front-end development services may be an excellent option for your company. One of the main reasons is cost savings. Outsourcing is often more cost-effective than hiring in-house developers, especially if you only need front-end development services for a specific project. 
Also, a company can benefit from a vendor's specialized skills and experience and the ability to scale its development resources as needed. This can be especially useful for companies with fluctuating project demands or in need to quickly ramp up or down their development efforts.  
In addition, outsourcing front-end development can allow a company to focus on its core competencies and improve the overall quality of the product, as well as save time by delegating the development work to a vendor. 
How do I find the right front-end development company to work with?
Finding the right front-end development company to work with is crucial for a successful project. Start by defining your project goals, timelines, and budget, and research potential vendors with experience in the technologies and frameworks relevant to your project. 
Review the company's portfolio and case studies to get a sense of their past work and the types of projects they have experience with. Glassdoor, Trustpilot, LinkedIn, GoodFirms or Clutch are some platforms to do this. Consider the company's culture and values. You can also request references and speak with past clients to get an idea of the company's track record and how well they handle challenges like yours. 
What should I consider when choosing a front-end development company?
There are several factors to consider when choosing a front-end development company. Technical skills and experience are crucial, as the company will be responsible for building and implementing the UI of your website or application. Check if the company has experience with the technologies and frameworks you need for your project.
Effective communication and collaboration are also essential. Verify that the vendor has a track record of working well with clients and can effectively communicate and collaborate with your team. Cultural fit is also important, as you will be working closely with the vendor for the duration of the project. It's a good idea to have a face-to-face or video call meeting to get a sense of the company's culture and see if it aligns with your own.
Finally, consider the company's pricing and business model. Make sure the company is transparent about its rates and fees and that they align with your budget. Also, consider whether the company offers flexible pricing options or packages that may be more suitable for your needs.
Once you've narrowed down your options, it's a good idea to request proposals from a few different vendors. This will allow you to compare and contrast their approaches and determine the best fit for your project. 
Bringing it all together
In summary, outsourcing front-end development services can be an easy, cost-effective, and efficient way to access specialized skills and expertise. By carefully considering factors such as technical skills, communication and collaboration abilities, cultural fit, pricing, and business model, you can find the right vendor to meet your needs and achieve success with your project.