Restaurants Need a Food Delivery App of Their Own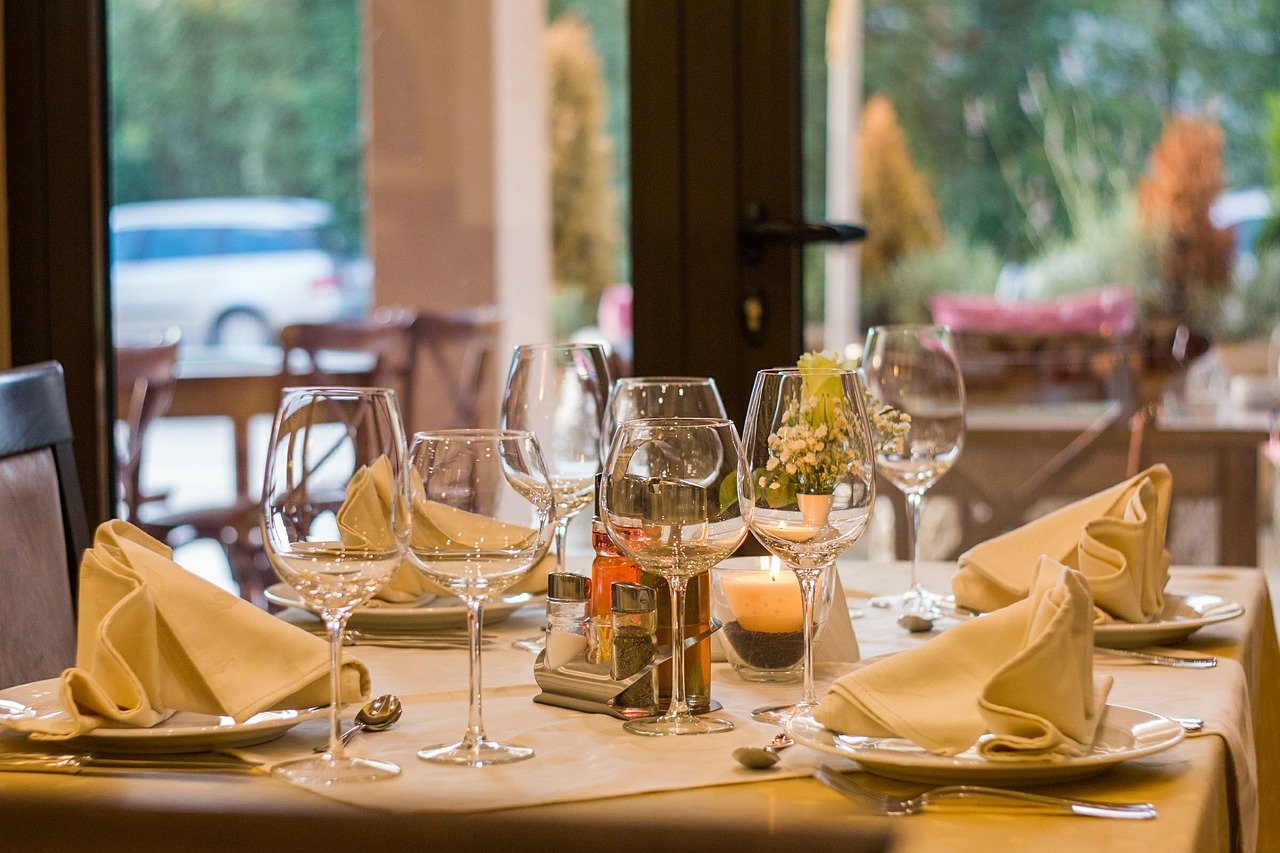 With the dawn of mobile apps, human lives have been made considerably more relaxed and smarter. One of the perks that came along with having smart apps is having a delivery system right on your fingertips. And it gets even better when the delivery concerns food and that too from your favorite restaurants. Yes, food delivery apps are high in demands, which keeps increasing with time – according to the sources, 'delivery' is projected to account for $75.9 billion in gross merchandise volume by the year 2022.
This gives an insight into how lucrative food delivery business has become that every restaurant owner can take advantage of by creating their own branded delivery app. Yes, there are already food delivery apps available like Uber Eats and DoorDash to make use of.
However, their commission can be quite high. This isn't an acceptable deal for restaurants, as not only they have to pay commission as high as 25-30%, but because of a large number of orders, these third party apps cause delays, as well. The delay and high commission fee only lead to customer dissatisfaction, and it is the restaurant's reputation that is tarnished, not the delivery app's.
Best Route Is to Develop Your Restaurant's Exclusive Food Delivery App.
Building your restaurant's food delivery app and setting a personally owned food delivery system is the optimal way to curb the problems of partnering up with expensive third-party delivery apps. Now, you have the entire system in your own hands, from having your restaurant's online app presence to exclusive deals, promos, and fast delivery options – you are the boss of it all.
So how can you go about this new exciting endeavor? Well, we would suggest approaching a reputable software development company in Houston to have your vision be translated into a kick-ass delivery app exclusive to your restaurant. But before you do that, it is essential that you are aware of the crucial features that your app would require to possess. We have created a walkthrough for you to understand it best. Continue reading:
Important Food Delivery App Features:
Since there are two main aspects you are dealing with – one is the customer section, and the other is the riders section; You need an app that is functional enough to be accessed by both parties for smoother operations. Your app should let customers quickly order through your app, and the orders can then be allocated to the riders that can access the necessary information of the customer – which is the address alongside the exact order placed.
So let's talk about the basic features associated with the customer section of your app. Since they are the main focus and just having a customer dedicated delivery app, only does the work as well.
Delivery App Features for Customers
Note that these features should be simple, to the point, and satisfying all user needs.
Sign-up Page: An inviting sign-up page will give a promising feel to the potential customers and win their loyalty. Keep the sign-up form and page simple, to the point, and attractive. It should let the user successfully create a new account with two basic username and password fields. Another popular sign-up feature you can offer is signing up through a third-party service like Facebook or Google.
Account Page: This page should be able to have a form to fill in their personal details that you may require and set up their entire profile. Their profile should let them choose multiple payment options, including cash on delivery, a page to access saved order history, ability to re-order, and of course, access to your menu so they can order in the first place.
Order Process: The idea of having a mobile app for your restaurant is to be able to order easily. So make sure you are providing them with enough edit options to add or delete items as they try to make up their mind. Now, once the order has been placed, it is best to display the estimated time of delivery. Since we are speaking your own team of riders, it is best to notify once the rider is on the way, and a tracker to locate him via Google Maps is cherry on top.
Payment Processing: If you are allowing online payment options, then make sure your app is secure and reliable with multiple other options available. Remember, customers, come first.
Loyalty Program: You must take care of your loyal customers and attract others to become loyal with a rewarding loyalty program. You can set up a point system and offer them great deals like free delivery or a food combo at a low price after they collect a certain amount of points. Just devise a win-win strategy for the loyalty program that will entice the users to keep using your app.
Keep in Mind:
That the delivery app should represent your restaurant well in all aspects.
The app should aim towards an impeccable user-experience, so do not have unnecessary requirements to be incorporated into your app.
Have clean and simple design aesthetics in mind, the professional web-designers will help you with it.
Lastly, don't forget to market the app to increase brand visibility and attract users to use your exclusive delivery app and enjoy your restaurant's food.
Go for It!
If you are still not sure whether to invest in an on-demand online food delivery app, then this statistics report by Statista might change your mind. According to it, in 2023, the revenue of online food delivery is projected to grow up to $22,898.2 million. These are great digits, and your restaurant too can reap the benefits and increase your revenue by a good margin, provided that you already have a great customer-base indulging in your delicious food. Because then the customers will be more than excited to have your dishes delivered to their homes as they relish in the taste watching their favorite shows or a great get together with family and friends.
How decision making lead to progress for Nick Mocuta, a self-made millionaire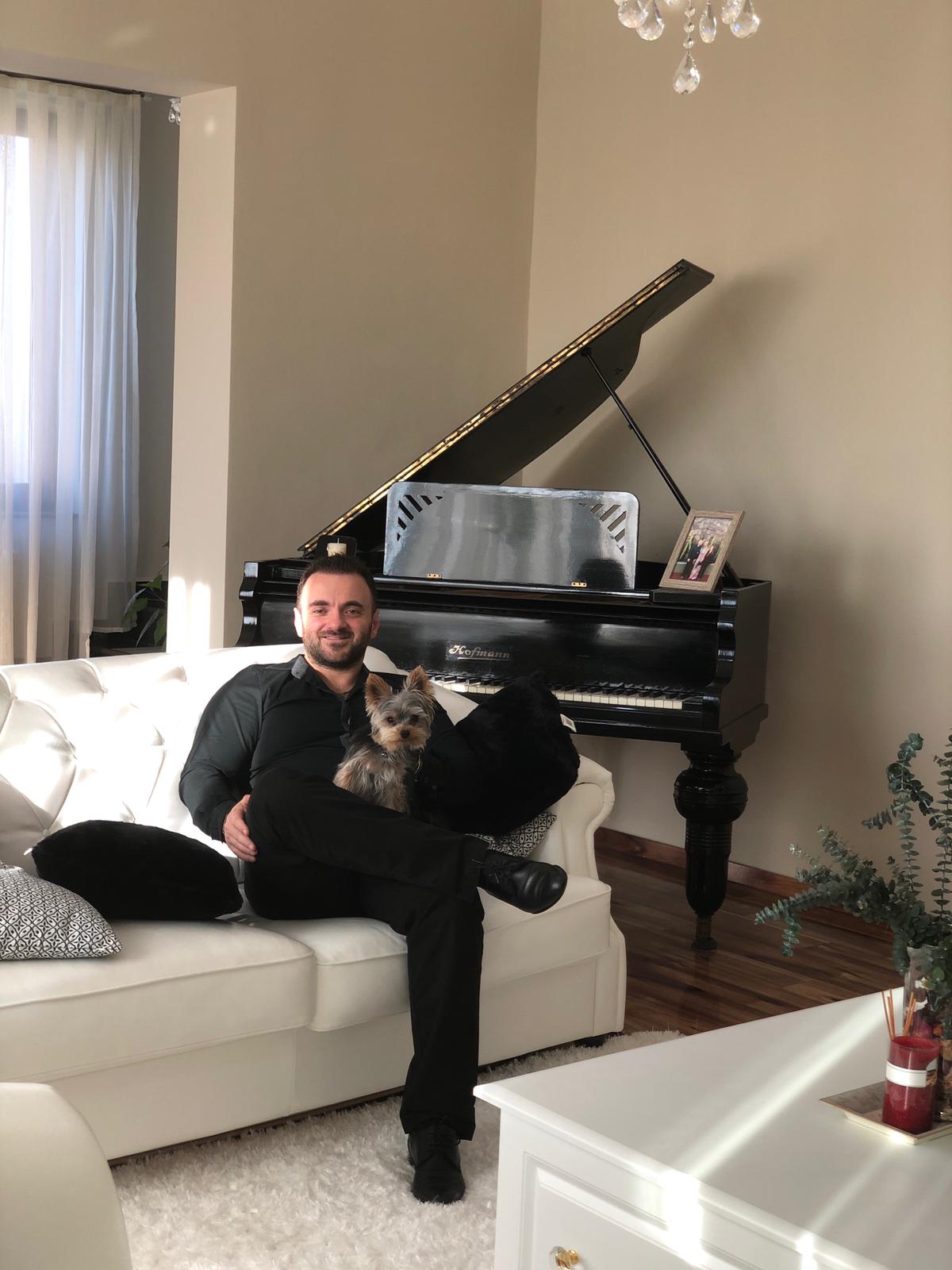 Nicusor Rafael Mocuta popularly known as Nick Mocuta was born in Romania in 1984. Currently having a double citizenship, Romanian and American. Nick Mocuta is a self-made millionaire who has been an inspiration for thousands of people. His work ethics and decision-making ability has served him great success. Currently, he is working as a Business owner and has been selling on amazon for the past 7 years and manages several Amazon and Walmart stores for people that wish to sell on these platforms. He has been able to help more than 200 people to start selling on Amazon and now on the Walmart marketplace as well.
Nick completed his graduation at the age of 21 and decided to move to the United States of America with big dreams in his eyes, but only having 500 Dollars in his pocket. He lost one-fifth of it to his first cab ride in the city of Los Angeles. His initial days were very struggling he has to spent every penny very carefully and was not even able to find himself a shelter and therefore have to sleep on benches in public parks.
After able to save a few dollars by doing small wage jobs, he was able to move into an apartment on rent. Further, he was attracted by the Real Estate market, So he started learning and digging more about it, Mocuta decided to get his Real Estate Broker License. After working in this industry for some time until he realizes the booming of the E-Commerce market when he changed his path and decided to try his luck in Amazon selling.
It wasn't that easy to get into a completely different market, it came as a challenge to him which he gladly accepted. He began sailing on Amazon and keep improving his techniques and skills until he becomes the master of online selling. Selling on Amazon is a skill that most people look forward to acquiring but only some of them are successful. In a few years, his hard work and dedication started paying off and he rose to accumulate massive success. It requires intellect, wise decision-making skills, and a lot of patience. Fortunately for Nick, he honed all of these skills and now provides online consultations to those who seek help. Through his program, he provides several services where every need of their client is taken care of. From hunting profitable items to listing them down, Nick makes sure his client does not face any difficulties so he manages it all by himself.  Over the past years, he has maintained a vast record of clients – all praising the quality of his service and his dedication towards it.