Cookbook Author Erika Schlick Helps you Find Your Perfect Diet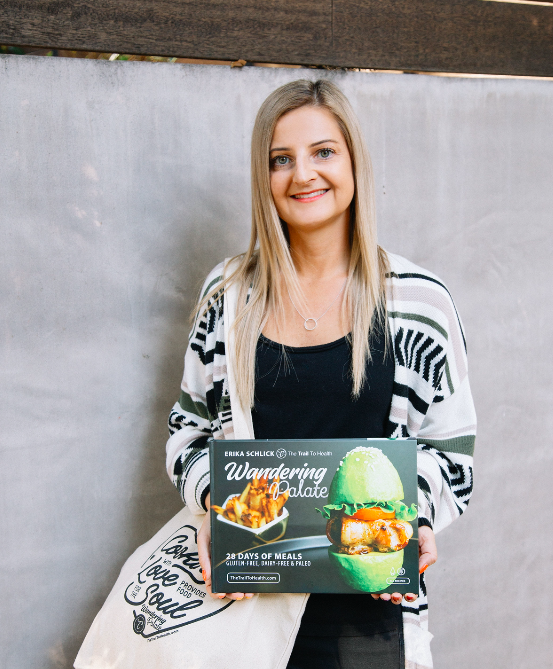 Society has created a set of specific beauty standards every woman should live by. You are supposed to weigh a specific number, wear your hair a certain way, do your makeup following the latest trends, and so on. But the truth is those terms and conditions we did not sign up for can be significantly harmful to our bodies, minds, and souls. That is why many advocates have raised their voices and spoken up about this issue. They are the ones trying to motivate individuals to take care of themselves both mentally and physically.
One way women are being encouraged to dive into self-care is by choosing diets that adapt to their health needs, goals, and lifestyles. However, finding the perfect diet can be a challenging process. One of the reasons for this is that there are one too many options out there for you to choose from. But you might also be dealing with dietary restrictions that limit your options. Whatever the case may be, Cookbook Author Erika Schlick offers insight on how to find the perfect diet for your body.
A few years back, Schlick was diagnosed with Lyme disease and other autoimmune conditions, including Alopecia, Celiac disease, Hashimoto's, and Psoriasis. Because she did not want to be on antibiotics and deal with side effects, she took a more organic route that involved changing her diet completely. This journey led her to write her cookbook: Wandering Palate: 28 Days of Meals Gluten-Free, Dairy-Free & Paleo.
Her personal experience pushed Erika Schlick to become a Health Coach who works with individuals who are struggling like she was. One of the things she coaches them on—and which she has discussed on her blog, The Trail to Health—is how to find your perfect diet. According to Ms. Schlick, there are six different ways in which an individual can find a diet that works for them.
Elimination Diet: "An elimination diet is a process of removing certain food groups from your diet at a time. After 2-3 weeks of elimination, you reintroduce the food to see how your body reacts. If you experience allergies like bloating, nausea, headaches, or fatigue, it's likely you are allergic to this food group."
Micronutrient Testing: "Micronutrient testing analyzes your levels of vitamins, minerals, amino acids, and antioxidants to discover what's missing. With these results, you can create a nutritional plan to ensure you're getting all the vital nutrients your body needs to operate optimally."
Ixcela Gut Test: "Ixcela is a super easy and effective at-home microbiome test kit that tests all the metabolites in the gut. The test is a simple pin-prick that analyzes the microbiome and creates personalized nutrition and wellness plans to improve your health and quality of life."
Viome Gut Test: "The Viome gut test helps you discover exactly what your body needs to function its best. This test gives you scores, as well as a nutritional roadmap to guide you toward your perfect diet, based on your body's individual needs."
Genoplate DNA Test: "The Genopalate DNA test dives into your specific DNA and customizes a nutritional plan based on your genetics. The goal is to 'eat for your genes,' because each of us has biochemical activity rooted in our family genealogy."
Everlywell Food Sensitivity Test: "It's not just about knowing what foods make us feel good, but also what foods make us feel really, really bad. Connecting the dots between symptoms and food allergies is an exhausting process to do on your own. That's why I recommend the Everlywell home test, which tests you for food sensitivities. It analyzes your body's immune response to almost 100 common food allergens. Once you receive your results, you can see which foods to eliminate from your diet."
If you are struggling to figure out which diet would work best for you, it might be time to try one of Erika Schlick's suggestions. Every piece of advice given by her comes from her personal experience with dietary restrictions and changes and her professional journey. As a Cookbook Author, she has a better understanding of food and how it affects or benefits our body. It might be time you take a closer look at your diet and decide what is best for you.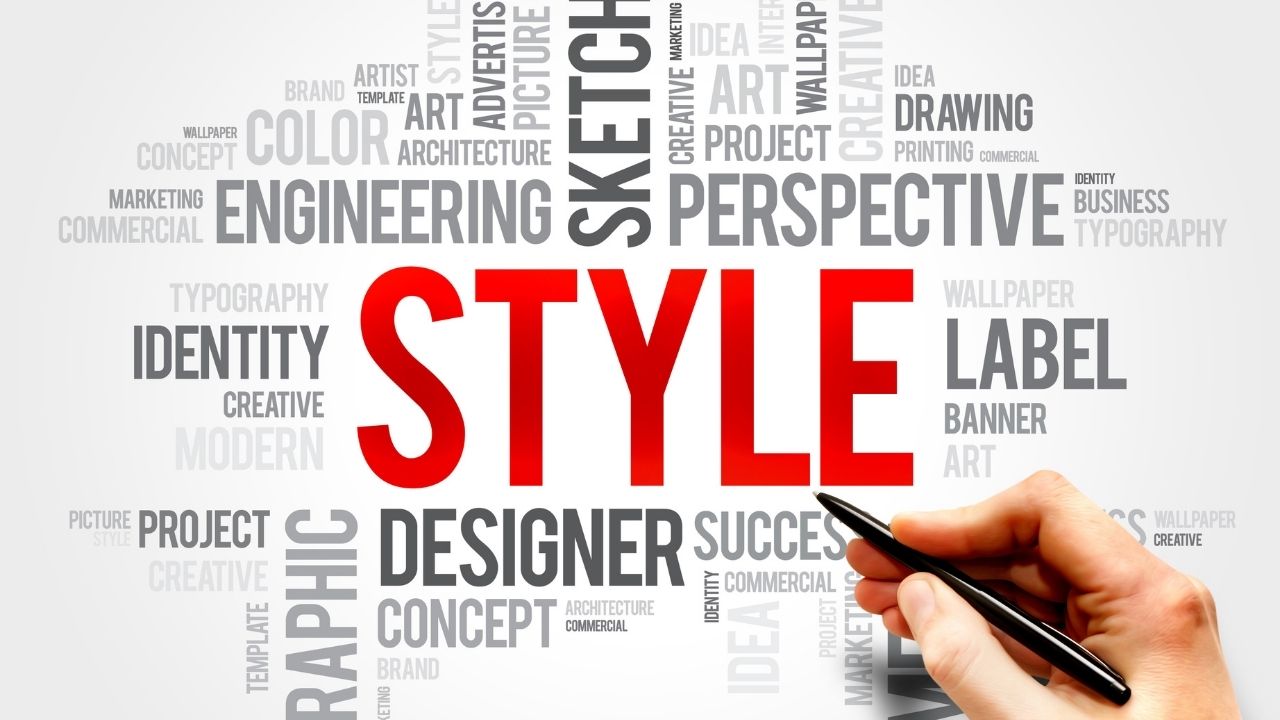 No matter the age, style, or season, most ladies can agree that shoes are always vital for completing their look. Whether it be a tighter budget or wanting to have functional footwear, women are also investing more wisely. Different shoes call for different occasions, so things like outfits, events, and even the amount of predicted standing time are worth considering your options when selecting the perfect footwear. 
Wedge To The Rescue
All women adore heels, but not all women can handle heels easily. Those who have foot, back or other health issues that can't go near slim heels can easily reap the equal benefits from a wedge. Switch up your look with some flair and style to boost your craving. Wedges are raised, chunky-style shoes that stand tall at the front and are even more elevated at the back. Wedges offer height and are more comfortable to walk in than skinny heels.
Breaking Down Their Popularity
On many high-heeled shoes, the heel of the shoe is under the heel of the foot. With wedges, the heel runs under the entire foot to the middle or front. The design helps reduce foot and ankle problems, as well as encourage better posture. Height ranges vary depending on the type of wedge you're going for, whether sandals, heels, or boots, and the style from a slight raise to several inches. Depending on the occasion, you can select anywhere from one inch to five inches in height.
Make wedge heels your go-to's for events that call for comfort. If you plan to be standing for a long time at a concert or party, these are an excellent choice for showing off your radiant style without killing your feet. When you keep in mind that balance is vital, wedges are super versatile and work with nearly any outfit imaginable.
Best of all, the heels cover the entire bottom of the shoe for total ease of movement even after a cocktail or two. If you're looking for a shoe that is leg-lengthening and stabilizing, you can't go wrong with wedge sandals. Whether enjoying an outdoor function or wanting something that can be worn for longer days, wedge sandals provide the comfort you'll need. With thousands of options from open-toe, peep toe, espadrilles to closed-toed, you can dress for each season with confidence. You can wear wedge heels for pretty much every occasion, from office wear to a wedding, there's a wedge out there for you. 
Always On Trend
Did you know wedges have been around since the 1930s? Italian designer Salvatore Ferragamo created the wedge heel in 1936. Wedges grew in popularity during World War II because of the lack of leather and rubber available in the United States. The fashion of the time called for height. In the 1970s, wedges were popular as designs became more colorful and loud. Even the 1990s had their version of the wedge in a sneaker. The bottom line, the wedge never goes out of style.
Wedge sandals have always been a popular choice, even among Hollywood and A-list consumers. Elle confirms this, noting, "Thanks to Castañer and people like Kate Middleton and Pandora Sykes, the wedge heel is definitely back on top." The options are endless, including everything from a classic neutral, to a wild animal print that makes a statement. Wedge sandals can make life easier. Since they are very versatile and team well with all kinds of outfits, they are a must footwear staple which all women should own. You can shop from a colossal variety of wedge sandals, ranging in colors, designs, and price ranges.
Like fashion blogger Candie Anderson, most women are enormous fans because "Wedge sandals have long been a staple for women of all ages. As someone who is petite, I love that they're not only trendy, but they add a bit of height. They're classy, chic, and fun." They'll look great with shorts, skirts, skinny jeans, cropped jeans, flares, dresses, and that's just the beginning. You can wear wedges to a casual event, a backyard barbecue, an evening out with friends, brunch, or a summer wedding. They will dress up any look. Wedge boots are another great option for winter climates.
Wedge footwear has so many positives, including adding height, being more comfortable to walk in, complementing any outfit, being fashionable, helping you look thinner, and always classy. Take comfort in knowing you're making a wise purchase that will provide arch support, but in a way that makes a statement. Walk proudly and elegantly, from week to weekend wear, with wedges. It will be your little secret that you're comfortable every step of the way.