Get To Know LBV Created By Joss Sackler: The Face of Fashion, Business, and Female Empowerment
Joss Sackler is a fashion entrepreneur, chief executive officer, doctorate degree holder, socialite, philanthropist, and mother of three. The female powerhouse became the face and founder of private social club, LBV, in 2017, when she decided she was tired of the male-dominated atmosphere within the existing social societies in New York City. Initially, the all-women's club was created to discuss the attributes of wine. But as its member count grew, so did its list of interests. Now, LBV focuses on providing high-end experiences centered around culture, art, literature, and much more. Not to mention–the social club is the only one of its kind with its own designer clothing line.
The ready-to-wear collection comes from a combination of member-inspired interests, according to Sackler and the brand's creative director, Elizabeth Kennedy. Kennedy was brought on as the head designer of the line shortly after the release of LBV's heavily criticized inaugural collection in 2019 consisting of rock climbing themed athleisure wear, merely meant to serve as "emblematic" gear for the social club. She is a Parsons graduate with extensive experience in the couture realm of fashion, priorly working with prestigious fashion houses such as Isaac Mizrahi, J.Mendel, and Donna Karan. Since assuming her role, the female duo has successfully ventured six seasons of remarkably designed capsules, each of which have participated in three consecutive years of New York Fashion Week. The brand aims to embody the style of a powerful, strong-minded woman who is ready to conquer the world with her confidence and professionalism, while not losing touch of her femininity.
All collections are released direct-to-consumer through the brand's e-commerce website. While previous collections have been found through high-end retailers in the past, the brand chose to make the switch to the new business model following the detrimental effects of a global pandemic on luxury department stores. Both entities of LBV have gone fully virtual since the nationwide lockdown in early 2020. "All the events for the social club are now done via Zoom, which has actually allowed us to incorporate more events for the members since we don't have any of the stressors of the in-person events, like having to book a venue," Sackler's assistant, Allison Castillo, shared. "For our tasting events for example, we'll send the wine over to the members and then discuss it on a video call."
In philanthropic efforts, Sackler redirected all garment production resources to assist in generating over 5,000 face masks for New York City while it experienced a severe shortage on the front lines. Masks were donated to local organizations and hospitals in need, including New York Presbyterian and Mount Sinai. They have also become available on the brand's website in a small range of neutral colors.
The newest member of the LBV family is a recently launched editorial magazine, which made its debut in November 2020. Issue One of the publication contains several detailed photographs of the most recent Fall/Winter capsule, along with spreads of articulately written articles centered around topics it shares in common with the social club: fashion, wine, and lavish lifestyle. The writers behind the stories are also members of the female driven society. While the magazine is not accessible to readers who are not part of the LBV community, Sackler, who is the editor-in-chief, shares that she'd like to broaden her audience in the issues to come.
In the end, regardless of negative press and undisclosed hardships, the down-to-earth socialite icon continues to commit to her brand, her team, her family, and herself beyond any obstacle. "I've learned that it's okay to fail. We're always working to make our experiences better," she says. "The important thing is to keep pushing forward."
How to Negotiate With Car Insurance Companies After an Accident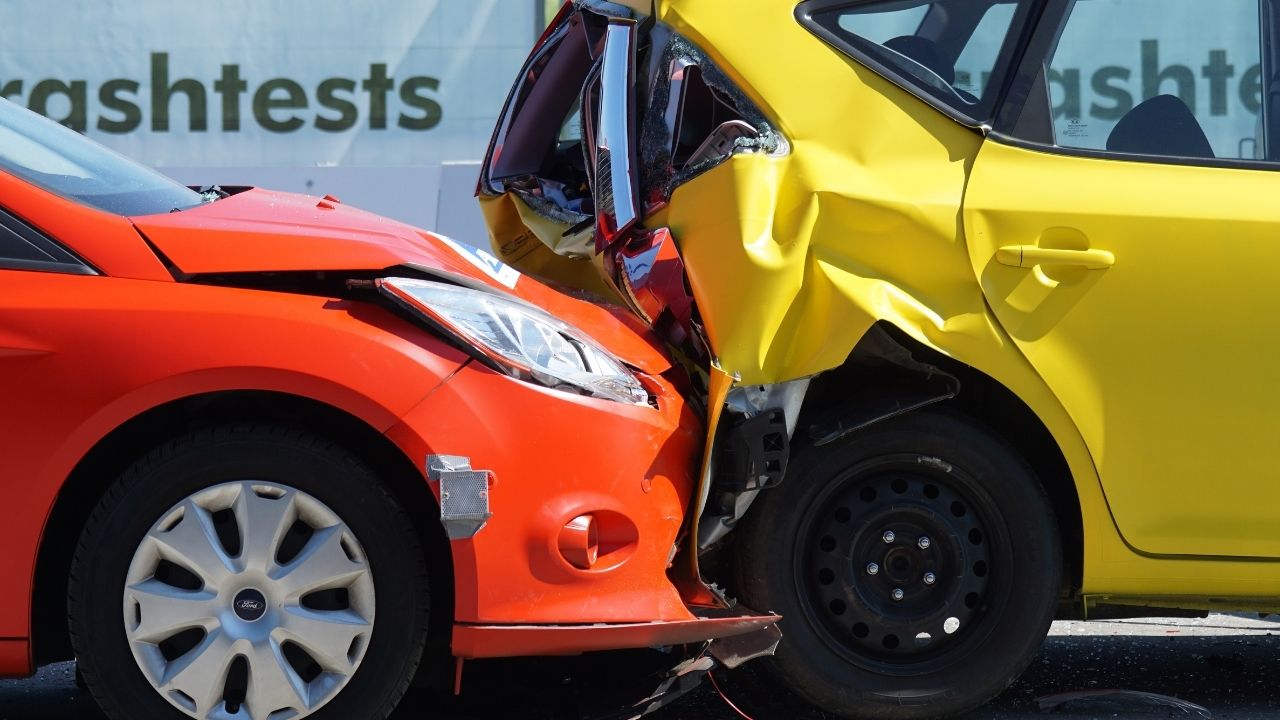 After a car accident, negotiating with insurance companies comes with the territory. Unfortunately, most people don't know what to do, so they end up being taken advantage of by the insurance companies. We don't want this to happen to you. 
Let's explore several helpful tips that will allow you to negotiate strategically and get the results you want.
The foundation of a successful negotiation with insurance companies lies in thorough documentation. From the moment the accident occurs, gather as much evidence as possible. 
Take photographs of the accident scene, including vehicle damage, skid marks, road conditions, and any visible injuries. Collect witness statements, police reports, and medical records to support your claim.
This documentation serves as crucial evidence to substantiate your case during negotiations. The more evidence you gather, the stronger your position will be when presenting your claim to the insurance company.
Understand Policy Coverage
Familiarize yourself with the details of your insurance policy. Understand what is covered, the limits of coverage, and any applicable deductibles. Knowing the specifics of your policy empowers you to negotiate from a position of knowledge.
Take note of your policy's provisions related to collision coverage, liability limits, medical payments, and any additional coverages that might be relevant to your situation. This understanding will help you assess the insurance company's offers accurately and ensure you receive the compensation you're entitled to under your policy.
You have the ability to represent yourself and speak directly with insurance companies about your claim. However, in complicated situations – or even simple situations where there are a lot of medical bills or damages involved – you're better off getting some help.
"When an insurance company receives a claim for an injury, they do not simply roll over and pay out any amount that the injured person wants," Parham Smith & Arcenhold explains. "Instead, thorough investigations take place. These companies have the resources necessary to look out for their best interests financially, which is why any injured individual should have the same level of legal representation."
A good attorney is someone who specializes in car accident claims, has an extensive track record of successful negotiations with car insurance companies, and has been in your local area for a number of years. You want someone you can trust and depend on throughout this case, no matter how many twists and turns it might take. 
Stay Composed During Discussions
Negotiations with insurance adjusters can be intimidating, but maintaining composure is crucial. Be respectful and avoid being confrontational during discussions. Stick to the facts and avoid admitting fault or making statements that could be misconstrued as accepting liability.
Remain firm in advocating for fair compensation but avoid making rash decisions out of frustration. Take your time to review offers and consult with professionals, such as legal advisors or trusted experts, before accepting or rejecting any settlement offers. 
As a general rule of thumb, an insurance company's first settlement offer might only be worth 25 to 50 percent of the full value. This is why you should always reject the first offer and work with your attorney to negotiate back and forth. 
Value Your Claim Accurately
Accurately valuing your claim is critically important for a successful negotiation. Consider all the damages incurred, including vehicle repairs, medical expenses, lost wages, pain and suffering, and future rehabilitation costs. Gather estimates from reputable auto repair shops and medical professionals to substantiate your claim.
Don't undervalue your losses. Consider the long-term implications of the accident, including potential future medical treatments or the impact of injuries on your quality of life. Presenting a well-documented and accurately valued claim increases your chances of obtaining fair compensation.
Negotiate With a Strategy
Remember, insurance wants to settle claims quickly and for as little as possible. However, armed with proper documentation, knowledge of your policy, a composed demeanor, and an accurately valued claim, you'll be better positioned to negotiate effectively and secure a fair settlement.
Sugarcoating this process won't do anything good for you. The reality is that it's you versus the insurance companies. If you choose to plug your ears and pretend that nothing is happening, you will get the raw end of this deal. However, if you fight back with the assistance of an attorney who has a good strategy, you'll put the insurance companies on their heels and force them to give ground. 
As a result, you'll likely get a much more fair settlement.