How Scalpa Skyrocketed This Aesthetician's Business And Confidence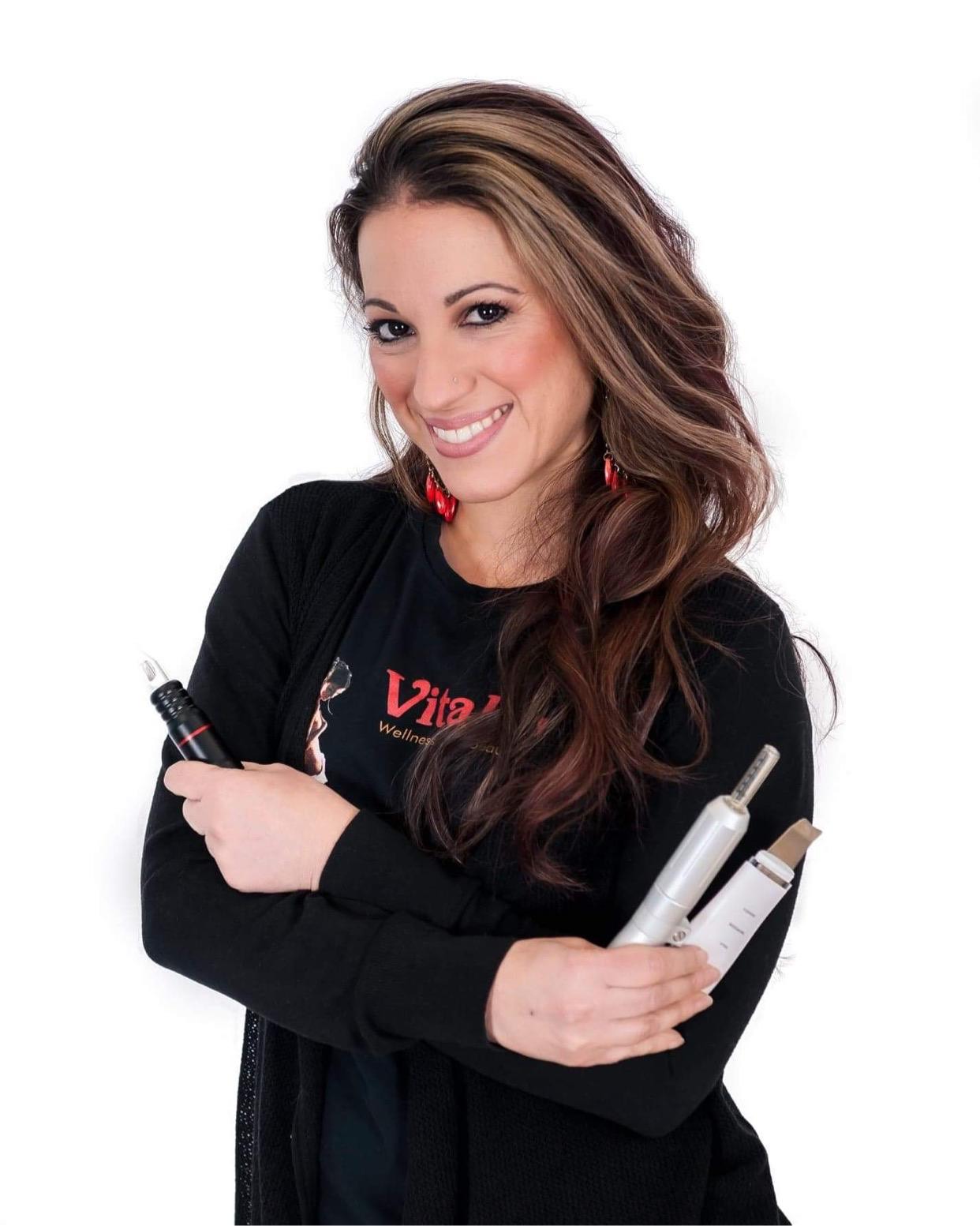 Christina Oliva is a licensed aesthetician and certified permanent makeup artist who has owned her own practice for the last 15 years. 
She wanted to learn the procedures so she could start making money in the industry. She was on the hunt for an affordable online training course which is when she came across Scalpa. 
Scalpa is the world's leading company for online training courses and products in the aesthetic industry. With over 60 different training courses and hundreds of high-quality supplies, every artist and beauty expert can find what they need to succeed. 
Oliva soon became obsessed with learning and adding more services to her business menu. "I started learning so many different procedures and before I knew it, I became addicted to learning just about every treatment that Scalpa had to offer," said Oliva.
Through taking the majority of the courses Scalpa has to offer, her favorites have been 4D Lipo, a combination procedure for fat reduction, and Scalpa Shine, a BB-Glow micro-needling infusion treatment. 
Scalpa is a bit different than most beauty schools and academies though; all of their training is completed online. The company has spent years coming up with the best system so each student has the same experience, if not better, than that of learning in person.
When we asked Oliva what sets Scalpa apart from other training academies, she had nothing but raving compliments for the innovative company. "Well, that's just it, I don't feel that they are long-distance at all. I find their Facebook group to be very helpful in sharing tips and tricks with the Scalpa family. They are there whenever I need them. They reply to my emails, even when I have a question pop up in the middle of the night. They offer professional-looking marketing materials and all the client forms needed to really make me feel that they care about my success. I like being able to have lifetime access to my training for reference. They even offer affiliate and trainer programs. They have really covered all their bases and I don't feel they are lacking anywhere in their training programs."
Needless to say her journey with Scalpa has been successful, but that is not the only success she's endured. Since joining Scalpa, she said that she is making about 300% now, averaging $250-$500 in just an hour.  
Oliva is continuing her education to grow her business and to continuously "amaze" her clients with the procedures she offers them.
From Door to Door Sales To 20k in 10 Days With Trace Johnson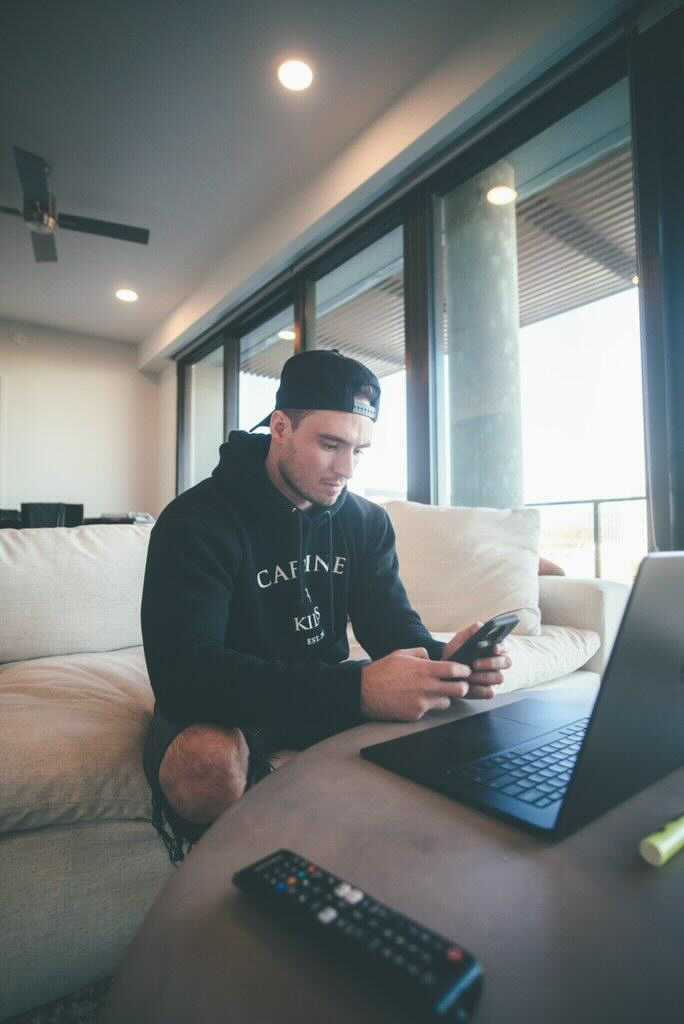 Selling door to door is undoubtedly one of the most challenging jobs but it's also very rewarding. The truth of the matter is that it is not for everybody. Only salespeople can understand the gravity of this statement. However, it has its silver lining. It equips and braces one with the knowledge about their customers' needs, wants, and concerns. It also trains one to survive in harsh and challenging conditions. That is why it is easier for a salesperson to stay in any other industry. 
When Tace Johnson transitioned from a college athlete to a business athlete, he did not know what awaited him. His first opportunity was door-to-door sales. Trace was optimistic that finally, he would make a full year's salary in just a few months during his door-to-door summer sales. He moved to Chicago to find a better environment for sales. All along, Trace knew that sales was his thing. Unfortunately, it was difficult and that turned him entirely away from sales. He stayed in Chicago for three months before going back to Arizona. And boom! Trace was back to the drawing board. 
The Comeback
Trace felt stuck. But a glimmer of hope flickered when Trace met with Dustin Venekamp. Dustin became his new mentor while helping him achieve his goals. Things started working out and making sense. Trace Johnson began to get on his feet again. This time around, it was a mighty comeback. He humbled himself and learned precious lessons. 
How Trace Traced His Path To Be A Game Changer
Six weeks into a new business, Trace had already begun making headlines in the industry. He said to himself that he would lead the month in production. He wrote 20K in 10 days on a ten-day road trip that he led, still brand new in the industry. 
It was at this point that Trace began to focus on sales and building his legacy. He started to look for top talent to help develop into the salesperson he was becoming. And guess what? Trace became the Top rookie MGA (Managing General Agent) for the whole year for all of 2020. 
Lessons To Learn
There are many fundamental lessons that you can learn from Trace's sales journey. One single aspect you can pick is that you always know to humble yourself under a mentor. A mentor will help you identify and correct gaps in your skills and knowledge. They will also help you identify and achieve career goals. They will also encourage and empower you in personal development. Besides, a mentor will also increase your confidence. 
Another evident lesson is that you learn to stick to what works. Do not spend much time on what isn't working. 
Focus On The Bigger Picture
It would help if you focused on your purpose. Learn to focus on the why behind things. Don't get stressed by thinking about yourself. You can take yourself out of the equation and go out to serve others. Trace learned to help people and put them first.  
Therefore, if you want to be a sales pro, the above tips can jumpstart you. For more information on Trace Johnson's sales journey, you can connect with him on Instagram; @tracejohnson_