Craig Steven O'Dear, The Story of an Athlete Becoming a High Profile Lawyer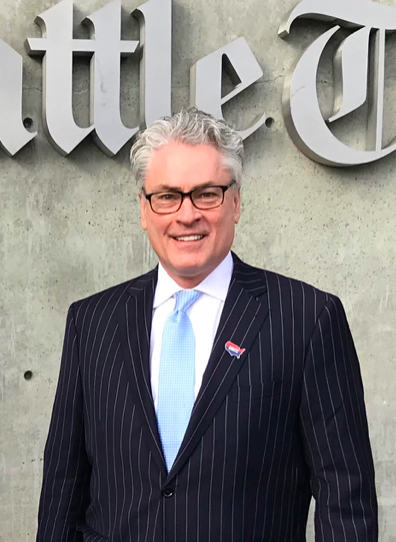 Being a lawyer is difficult. It is a huge responsibility since their arguments can determine the fate of large amounts of money, and who goes to jail or goes free. It requires dedication, hard work, and endless hours. Few have achieved the highest ranks of the profession, but Craig Steven O'Dear is among those few who have done so.
An American lawyer, Craig Steven O'Dear, is a corporate litigator and legal advisor who has managed to establish himself as one of the finest corporate trial lawyers in the country. Due to his passion and hard work, he has been consistently recognized for his efforts in The Best Lawyers in America, Chambers USA, Missouri & Kansas Super Lawyers since 2006.
STORY OF AN ATHLETE
Born on June 26, 1957, in Northeast Missouri, Craig S. O'Dear is the son of H.C. O'Dear and Martha Lou O'Dear. His father was a farmer while his mother was a school teacher. He spent his childhood on a hog farm south of Lewistown, where he completed his high school education. 
Craig was an accomplished athlete in high school. He was a prominent basketball player and track athlete and played quarterback on the first-ever Highland High School football team. His parents were very proud and kept records of his athletic years. His father drove him to play basketball with the  Quincy  Herald-Whig publisher's kids on a  YMCA  team, beginning in the fourth grade, every Saturday.
When Craig was a student, the school only offered a basketball program, and there was no football program. Craig's father was a member of the school board. He, along with other local leaders, decided to start a football program. Coach Pat Wozniak was hired as the first football coach.
Coach Wozniak formed the first football team of the school comprising the school's star basketball players and farm boys who had never played organized sports. Wozniak led the team to a 9-0 record in their first year, acknowledging the efforts of the young and confident athlete, Craig O'Dear. The coach said, "Without the quarterback, that wouldn't have been possible to have that record. That was a big, strong, smart kid." He graduated from Highland High School in Ewing, Missouri.
Craig's success in football, basketball, and track in high school landed him a football scholarship at the Missouri University of Science and Technology. O'Dear played football and ran track at the university while pursuing an engineering education. He graduated with an engineering degree in 1979.
Apart from having a stellar background in sports, his father paid for Craig's flight lessons, and also encouraged him to learn to fly. As of today, Craig has been a private pilot for 30 years!
STORY OF A HIGH PROFILE LAWYER
Upon realizing that he had a keen interest in law, he skipped continuing the engineering field and attended Vanderbilt University Law School on scholarship. In 1982, he graduated with a law degree.
The same year he graduated, Craig went to Stinson Mag & Fizzell. He was recruited by David Everson, who praised Craig's confidence. In a year, Craig was given the opportunity of defending Hallmark Cards Inc. and other defendants in the Hyatt Skywalk Collapse. Craig had to defend his clients against a $1.5 million claim of post-traumatic stress disorder from the opposing party.  The trial gave Craig's career the boost it needed, and he had successfully started paving his way to a thriving career.
1988 brought Craig to a law firm headquartered in St. Louis, Missouri, Bryan Cave Leighton Paisner, where he became a partner in 1990. Craig supported the non-profit organization that exonerates wrongfully convicted people, the Midwest Innocence Project, where he has been serving on the advisory board.
Mr. O'Dear's accomplishments have been recognized in many publications. He was recognized by the Kansas City Business Journal as "Best of the Bar" in business and product liability litigation multiple times. He was also featured in the 'Best Lawyers in America,' Chambers USA, Missouri & Kansas Super Lawyer numerous times since 2006. Benchmark Litigation, named Craig, a 'Missouri Litigation Star' and the Lawdragon magazine named O'Dear, one of the Top 500 Leading Litigators in America in 2006.
In January 2018, Craig ran for Senate against Democrat incumbent Senator Claire McCaskill. He stood in the elections as an independent candidate, and a part of a Denver-based national movement of independents called Unite America and refused to caucus with either party if he would be elected. Even though O'Dear lost the election, he gained recognition by various notable personalities as an American politician because of his determination.
Today, Craig S. O'Dear lives with his family, his wife, Stephanie, in Kansas City. They have three children, daughter Sydney, and sons Cullen and Cormac.
Outsourcing Front-End Development Services: Insider's Guide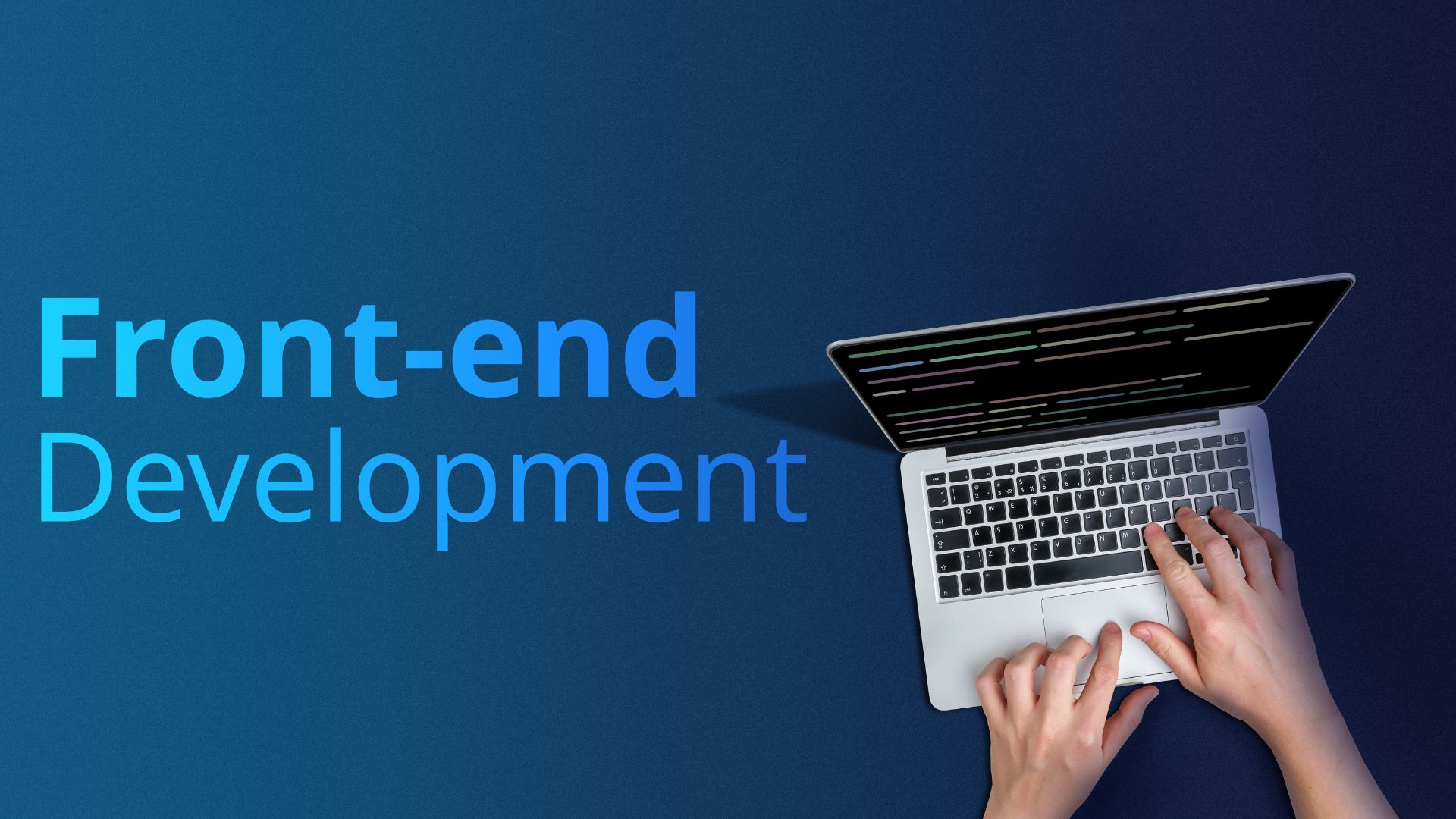 Outsourcing front-end development services has become increasingly popular in recent years as companies look to access specialized skills and expertise, and save on labor costs. According to the Global Outsourcing Survey made by Deloitte, the top reasons for outsourcing front-end development are to access specialized skills (57%), cost savings (50%), and to free up internal resources (49%).
This article will cover some frequently asked questions (FAQs) in a Q&A way to help you make an informed decision when considering outsourcing front-end development services. We'll address concerns such as how to find the right vendor, how to communicate effectively, and how to manage the project to ensure success. By the end of this article, you'll have a better understanding of the considerations and best practices for outsourcing front-end development services.
What is front-end development?
Front-end development, or client-side development, refers to designing and implementing a website's or application's user interface (UI). It involves creating the layout, visual design, and interactive features that users interact with when they visit a website or use an app.
Front-end developers use a variety of programming languages and technologies to build the UI, including HTML, CSS, and JavaScript. They also need to have a strong understanding of user experience (UX) design principles and be able to create visually appealing and intuitive interfaces that meet the needs of the target audience.
Front-end development plays a crucial role in the user experience of a website or application, and it's an essential part of any digital product. The work of a front-end developer often intersects with that of a UX designer and a back-end developer.
Why should I consider outsourcing front-end development services?
As mentioned in the intro, there are several reasons why outsourcing front-end development services may be an excellent option for your company. One of the main reasons is cost savings. Outsourcing is often more cost-effective than hiring in-house developers, especially if you only need front-end development services for a specific project. 
Also, a company can benefit from a vendor's specialized skills and experience and the ability to scale its development resources as needed. This can be especially useful for companies with fluctuating project demands or in need to quickly ramp up or down their development efforts.  
In addition, outsourcing front-end development can allow a company to focus on its core competencies and improve the overall quality of the product, as well as save time by delegating the development work to a vendor. 
How do I find the right front-end development company to work with?
Finding the right front-end development company to work with is crucial for a successful project. Start by defining your project goals, timelines, and budget, and research potential vendors with experience in the technologies and frameworks relevant to your project. 
Review the company's portfolio and case studies to get a sense of their past work and the types of projects they have experience with. Glassdoor, Trustpilot, LinkedIn, GoodFirms or Clutch are some platforms to do this. Consider the company's culture and values. You can also request references and speak with past clients to get an idea of the company's track record and how well they handle challenges like yours. 
What should I consider when choosing a front-end development company?
There are several factors to consider when choosing a front-end development company. Technical skills and experience are crucial, as the company will be responsible for building and implementing the UI of your website or application. Check if the company has experience with the technologies and frameworks you need for your project.
Effective communication and collaboration are also essential. Verify that the vendor has a track record of working well with clients and can effectively communicate and collaborate with your team. Cultural fit is also important, as you will be working closely with the vendor for the duration of the project. It's a good idea to have a face-to-face or video call meeting to get a sense of the company's culture and see if it aligns with your own.
Finally, consider the company's pricing and business model. Make sure the company is transparent about its rates and fees and that they align with your budget. Also, consider whether the company offers flexible pricing options or packages that may be more suitable for your needs.
Once you've narrowed down your options, it's a good idea to request proposals from a few different vendors. This will allow you to compare and contrast their approaches and determine the best fit for your project. 
Bringing it all together
In summary, outsourcing front-end development services can be an easy, cost-effective, and efficient way to access specialized skills and expertise. By carefully considering factors such as technical skills, communication and collaboration abilities, cultural fit, pricing, and business model, you can find the right vendor to meet your needs and achieve success with your project.