Davion Robinson, College Basketball Player & Notable Figure Prevails Through Stormy Freshman Year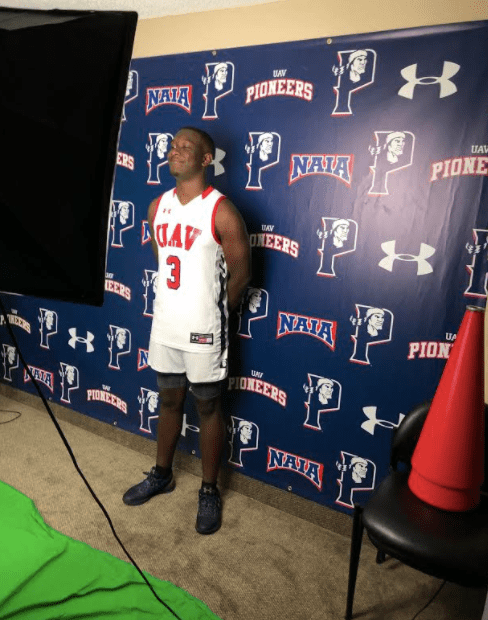 In the world of college sports, athletes face many ups and downs. From grueling seasons that cause wear and tear on the body. To balancing a schedule that is not quite ideal and trying to grow as a young adult as well.
Davion Robinson figured that out early on into his freshman year at the University of Antelope Valley. Robinson battle a tear in his meniscus most of his first collegiate season, as well as adapting to his new schedule and environment for the next four years. But like any athlete on and off the court, he found a way to adapt as well as prevail through obstacles thrown at him which has fueled him for a much more improved sophomore season.
Robinson reflects on his freshman season as a "learning year" as he was sidelined and forced to watch. Many would take this time to relax and not remain focused but Robinson states he "tried to stay in the gym as much as possible whether or not" he practiced and also highlights learning from many of the upperclassmen teammates his team featured. Robinson says "my time off made me slow my horses down and evaluate my situation much better and plan things out strategically".
Since being cleared, Robinson finished his freshman season out and has been taking his off season to "pay attention to detail and develop great habits, not just good". His hunger and drive to succeed comes from a family legacy that he is now seemingly becoming apart of. He comes from a family of high school stand-outs, college stand-outs and a former NBA star of a cousin, Nate Robinson while being extended family of NBA legend Doug Christie. The family he comes from is prestigious and historical in the state of Washington but Robinson says he "has dreams bigger than Seattle, WA" and that in fact he wants to "represent Las Vegas and Seattle on a bigger platform". As his social media has grown, he's been able to reach a bigger audience as he's already stimulated a 16-thousand following on Instagram that grows daily. He states his audience "comes from genuine support of people who know my family members and younger kids who look up to me".
Robinson has realized that for basketball is bigger than basketball and that he has become a notable figure for a younger generation in areas he comes from. He uses this as motivation as he has been going through his off season extremely focused on strengthening his body, being in "tip-top shape" as well as studying some of his favorite players and "immolating their game to a tee". These players feature Carmelo Anthony and Reggie Miller just to name a couple.
Davion Robinson is a hungry underclassman who took lessons from his unforeseen, unfortunate circumstances that many college athletes go through. From injury he saw it as an opportunity and chance to focus and genuinely take care of his body. Him home-sickness he saw as a time to grow and become his own individual. And his schedule he still claims as "the dirty work that'll allow me to enjoy the fruits of my labor later". As he has goes through an off-season that he says is his "season of separation" Robinson looks to grow as an individual, improve as an athlete and remain hungry to perform at "a high level next season".
The Soccer Master Who Became MMA Legend – Pawel Kozlowski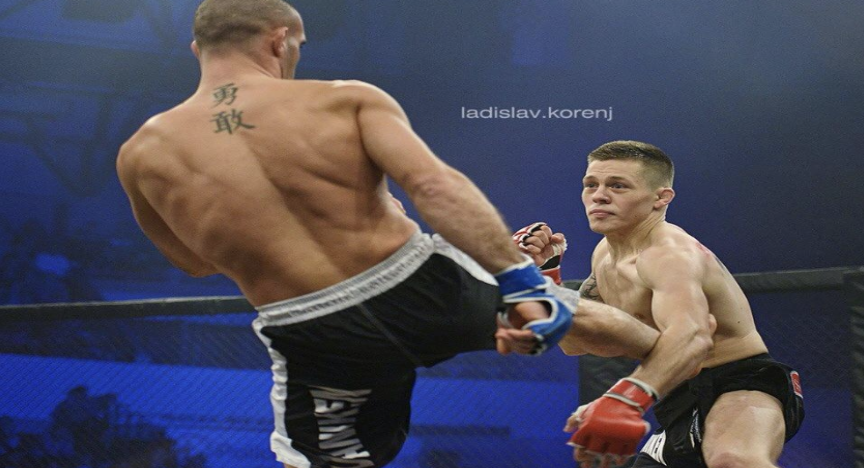 Pawel Kozlowski was born in 1992, in Gniezno, Poland. The footballer-turned-MMA fighter was born to rule the ring. He was destined to achieve greatness, and he did that in style. Early in his life, at 17, he played soccer to mesmerize the world with his natural talent, but his love and passion for Mixed Martial Arts (MMA) never faded. His life took a significant turn during a break from soccer training, triggering an unrelenting interest in MMA. Taking advantage of his football break, he enrolled in a club with facilities for boxing, Thai boxing, wrestling, and Jiu Jitsu. It was a decisive moment in his life. After playing soccer for nine years, he decided to make a professional career in MMA.
The Shift – Training For MMA
When preparing for a professional MMA fight, Pawel takes a strategic approach, planning all the tactics eight weeks ahead of the event. Usually, he trains 2-3 times a day and maintains a balanced and nutritious diet for this purpose. Before going into the ring, he follows a special diet to maintain weight.
The MMA Early Days – Brazilian Jiu Jitsu
In 2010, Pawel Kozlowski started training in Brazilian Jiu Jitsu. After a year of toil and hard work, he finally tasted success at the Austrian National Championship. Since then, he has never looked back, winning the World Pro Jiu Jitsu Trials and the European Championship. In 2016, Paweł Kozłowski became the national champion of Poland and Austria in Brazilian Jiu Jitsu. At the WKF World Championships in Italy, he won the runners-up medal in the Sanda category and a Bronze Medal in the MMA category. He also won the Qualification for the Brazilian Jiu Jitsu World Championship, which took place in Abu Dhabi. BJJ Fanatics website lists Pawel among the three best BJJ players from Poland for 2016. In 2014, he joined the Vienna edition of the charity action "You will not keep the Master – Sportsmen for Children." In July 2016, he established the Alpha Jiu-Jitsu Academy to train aspirant individuals.
Greatest Achievements
Pawel's most significant career moments came at the WKF World Championship, where he won Silver in Sanda and Bronze in MMA. He is a multiple Austrian and Polish National Champion and has won the Abu Dhabi Grand Slam twice. In MMA, he has 5 professional bouts, all of which he won in the first round and all by Submission. Pawel has also defeated the 2012 European champion twice.
The Pride Of His Parents
Pawel's father always wanted him to become a soccer player, and he was not very happy with him not playing football anymore. Still, he continued to make a name for himself in MMA, making his parents proud of his unprecedented achievements.
Fighting with an injured knee

The most challenging fight for Pawel was the fight in the final of the Open Championship, held in Croatia in 2012. It was his first fight after sustaining a knee injury, and he only had 10 days to prepare for it. In the final, he was leading his opponent with a 2:0 score line. Unfortunately, his stamina was running out, and the opponent took full advantage and won back-to-back points to lead with a 2: 6 score line. However, he got two more points and eventually won the fight with a 7:6 score line, with only 10 seconds to go for the final whistle.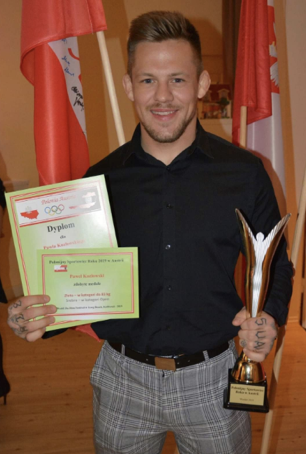 Pawel Kozlowski – The Legend
At pro-MMA, Pawel Kozlowski is unbeaten with a record of 5-0-0, securing all his wins in the first round. He is also a six-time European Championship medalist in Jiu Jitsu, having won over 400 matches with another 500 Jiu Jitsu fights worldwide. He has won three European titles and the Grand Slam in Abu Dhabi, the most prestigious tournament in this sport. Pawel released an instructional DVD about a technique he has developed called the "GremlinLock," thus becoming a legend of the sport.