Davion Robinson, College Basketball Player & Notable Figure Prevails Through Stormy Freshman Year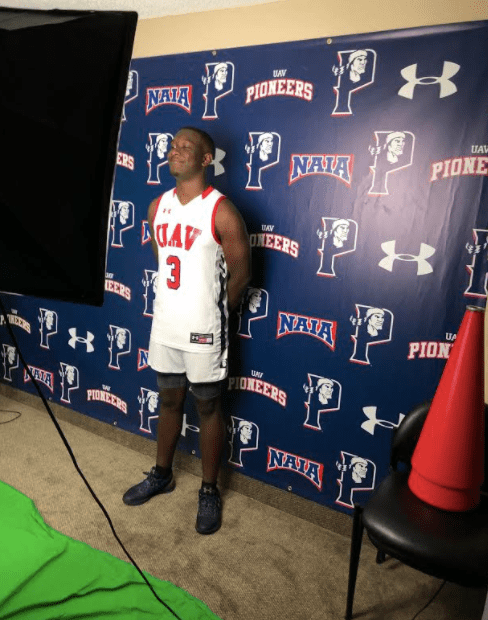 In the world of college sports, athletes face many ups and downs. From grueling seasons that cause wear and tear on the body. To balancing a schedule that is not quite ideal and trying to grow as a young adult as well.
Davion Robinson figured that out early on into his freshman year at the University of Antelope Valley. Robinson battle a tear in his meniscus most of his first collegiate season, as well as adapting to his new schedule and environment for the next four years. But like any athlete on and off the court, he found a way to adapt as well as prevail through obstacles thrown at him which has fueled him for a much more improved sophomore season.
Robinson reflects on his freshman season as a "learning year" as he was sidelined and forced to watch. Many would take this time to relax and not remain focused but Robinson states he "tried to stay in the gym as much as possible whether or not" he practiced and also highlights learning from many of the upperclassmen teammates his team featured. Robinson says "my time off made me slow my horses down and evaluate my situation much better and plan things out strategically".
Since being cleared, Robinson finished his freshman season out and has been taking his off season to "pay attention to detail and develop great habits, not just good". His hunger and drive to succeed comes from a family legacy that he is now seemingly becoming apart of. He comes from a family of high school stand-outs, college stand-outs and a former NBA star of a cousin, Nate Robinson while being extended family of NBA legend Doug Christie. The family he comes from is prestigious and historical in the state of Washington but Robinson says he "has dreams bigger than Seattle, WA" and that in fact he wants to "represent Las Vegas and Seattle on a bigger platform". As his social media has grown, he's been able to reach a bigger audience as he's already stimulated a 16-thousand following on Instagram that grows daily. He states his audience "comes from genuine support of people who know my family members and younger kids who look up to me".
Robinson has realized that for basketball is bigger than basketball and that he has become a notable figure for a younger generation in areas he comes from. He uses this as motivation as he has been going through his off season extremely focused on strengthening his body, being in "tip-top shape" as well as studying some of his favorite players and "immolating their game to a tee". These players feature Carmelo Anthony and Reggie Miller just to name a couple.
Davion Robinson is a hungry underclassman who took lessons from his unforeseen, unfortunate circumstances that many college athletes go through. From injury he saw it as an opportunity and chance to focus and genuinely take care of his body. Him home-sickness he saw as a time to grow and become his own individual. And his schedule he still claims as "the dirty work that'll allow me to enjoy the fruits of my labor later". As he has goes through an off-season that he says is his "season of separation" Robinson looks to grow as an individual, improve as an athlete and remain hungry to perform at "a high level next season".
Go Pro with AX Soccer Tours Camps & Programs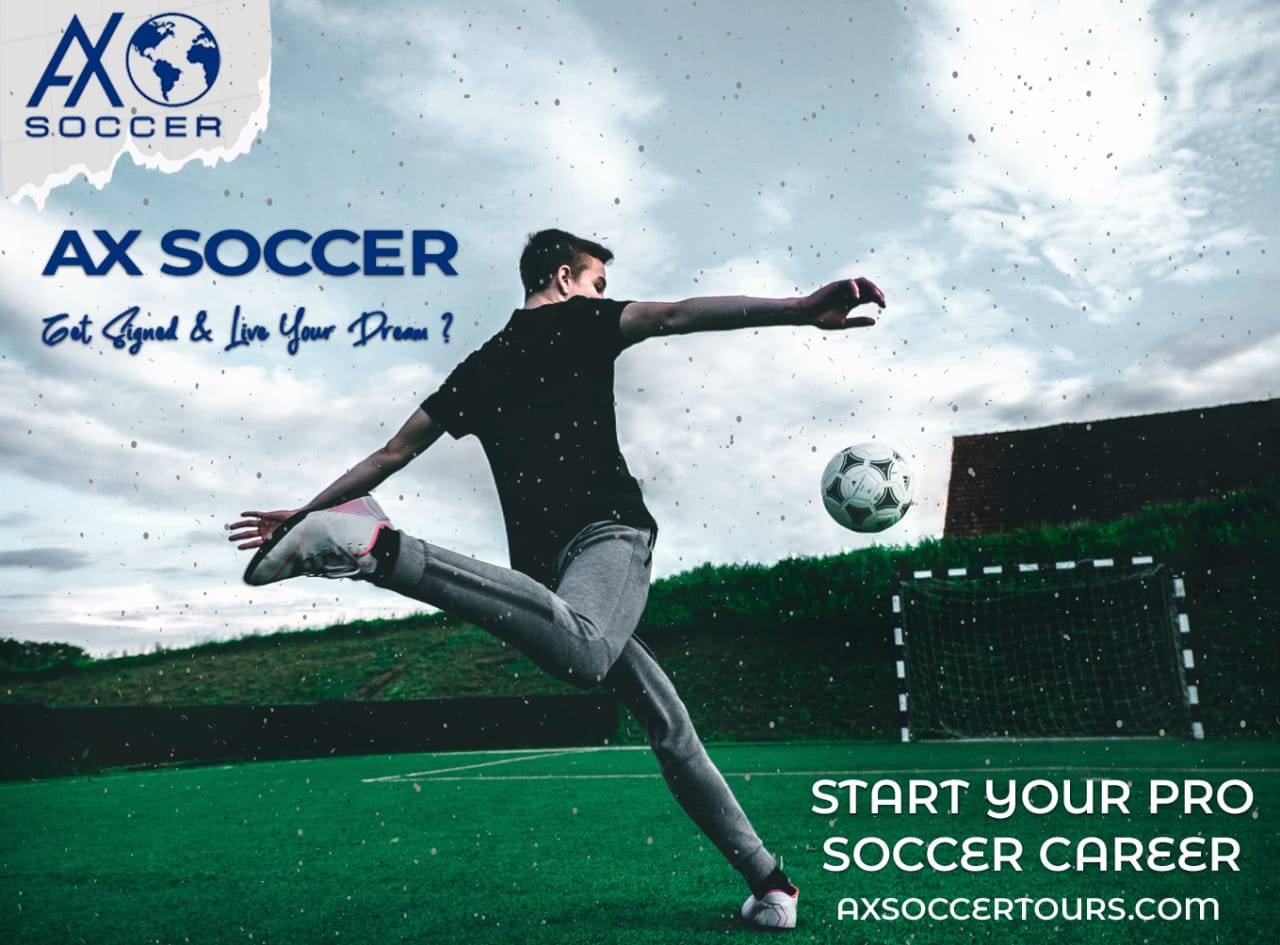 Soccer has always been popular abroad, but recently, the sport has become a sensation in the U.S. Suddenly, it seems everyone wants in on the new wave of soccer. With pro teams being bought by stars such as Matthew McConaughey, Will Ferrel, and Natalie Portman, to name a few, the sport's visibility continues to grow, and top players are becoming celebs in their own right.
More and more players are gravitating towards careers as soccer pros, but it can be overwhelming to navigate this multinational sport. Enter AX soccer, the innovative company that guides these elite athletes on their road to becoming PRO players. AX Soccer has a myriad of carefully curated programs designed to meet players where they are. From months-long soccer residencies, college camps to showcases with scouts and coaches, AX is the leader in the industry. In addition, AX is a pioneer when it comes to showcasing its players virtually. AX Soccer utilizes cutting-edge technology on social media and other advertising platforms to garner maximum visibility for their up-and-coming soccer stars. The company has recently teamed up with VEO to create video skill reels shared with coaches, scouts, and other industry professionals. The videos are state of the art, professional quality, and have proven to be a successful tool in creating relationships between players and teams.
The AX team comprises professionals who have worked in every single facet of the professional soccer industry. Players can expect AX to help guide them through the business's non-athletic side, such as working with agents and providing feedback on PRO contracts. Their comprehensive approach has led to thousands of success stories and allows players to focus on the sport while being educated on all aspects of the business.
"AX Soccer Tours provided me with the opportunity to start my professional career in Europe. I wouldn't be where I am today without their help." AX Soccer continues to build relationships with both foreign and domestic PRO teams, scouts, and coaches, making them the leader in the training and placement of tomorrow's soccer superstars.
So get in the game and visit AX at https://www.axsoccertours.com/ and follow the excitement at
https://www.instagram.com/axsoccertours/
https://www.facebook.com/axsoccertours/
Published by Branded Book
@thebrandedbook