Davion Robinson, College Basketball Player & Notable Figure Prevails Through Stormy Freshman Year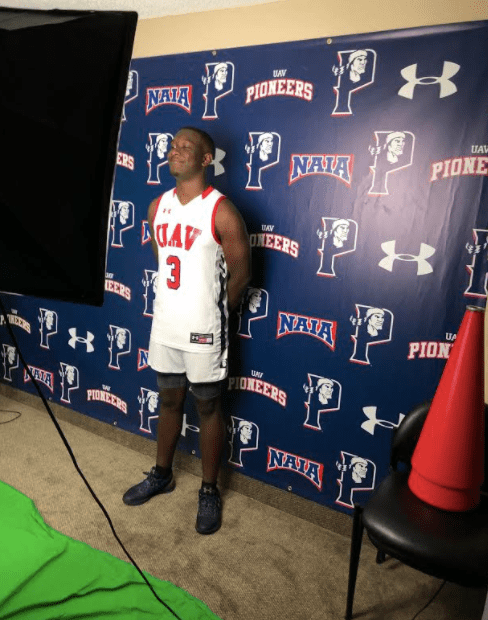 In the world of college sports, athletes face many ups and downs. From grueling seasons that cause wear and tear on the body. To balancing a schedule that is not quite ideal and trying to grow as a young adult as well.
Davion Robinson figured that out early on into his freshman year at the University of Antelope Valley. Robinson battle a tear in his meniscus most of his first collegiate season, as well as adapting to his new schedule and environment for the next four years. But like any athlete on and off the court, he found a way to adapt as well as prevail through obstacles thrown at him which has fueled him for a much more improved sophomore season.
Robinson reflects on his freshman season as a "learning year" as he was sidelined and forced to watch. Many would take this time to relax and not remain focused but Robinson states he "tried to stay in the gym as much as possible whether or not" he practiced and also highlights learning from many of the upperclassmen teammates his team featured. Robinson says "my time off made me slow my horses down and evaluate my situation much better and plan things out strategically".
Since being cleared, Robinson finished his freshman season out and has been taking his off season to "pay attention to detail and develop great habits, not just good". His hunger and drive to succeed comes from a family legacy that he is now seemingly becoming apart of. He comes from a family of high school stand-outs, college stand-outs and a former NBA star of a cousin, Nate Robinson while being extended family of NBA legend Doug Christie. The family he comes from is prestigious and historical in the state of Washington but Robinson says he "has dreams bigger than Seattle, WA" and that in fact he wants to "represent Las Vegas and Seattle on a bigger platform". As his social media has grown, he's been able to reach a bigger audience as he's already stimulated a 16-thousand following on Instagram that grows daily. He states his audience "comes from genuine support of people who know my family members and younger kids who look up to me".
Robinson has realized that for basketball is bigger than basketball and that he has become a notable figure for a younger generation in areas he comes from. He uses this as motivation as he has been going through his off season extremely focused on strengthening his body, being in "tip-top shape" as well as studying some of his favorite players and "immolating their game to a tee". These players feature Carmelo Anthony and Reggie Miller just to name a couple.
Davion Robinson is a hungry underclassman who took lessons from his unforeseen, unfortunate circumstances that many college athletes go through. From injury he saw it as an opportunity and chance to focus and genuinely take care of his body. Him home-sickness he saw as a time to grow and become his own individual. And his schedule he still claims as "the dirty work that'll allow me to enjoy the fruits of my labor later". As he has goes through an off-season that he says is his "season of separation" Robinson looks to grow as an individual, improve as an athlete and remain hungry to perform at "a high level next season".
Who are the early contenders to make the World Series in 2023?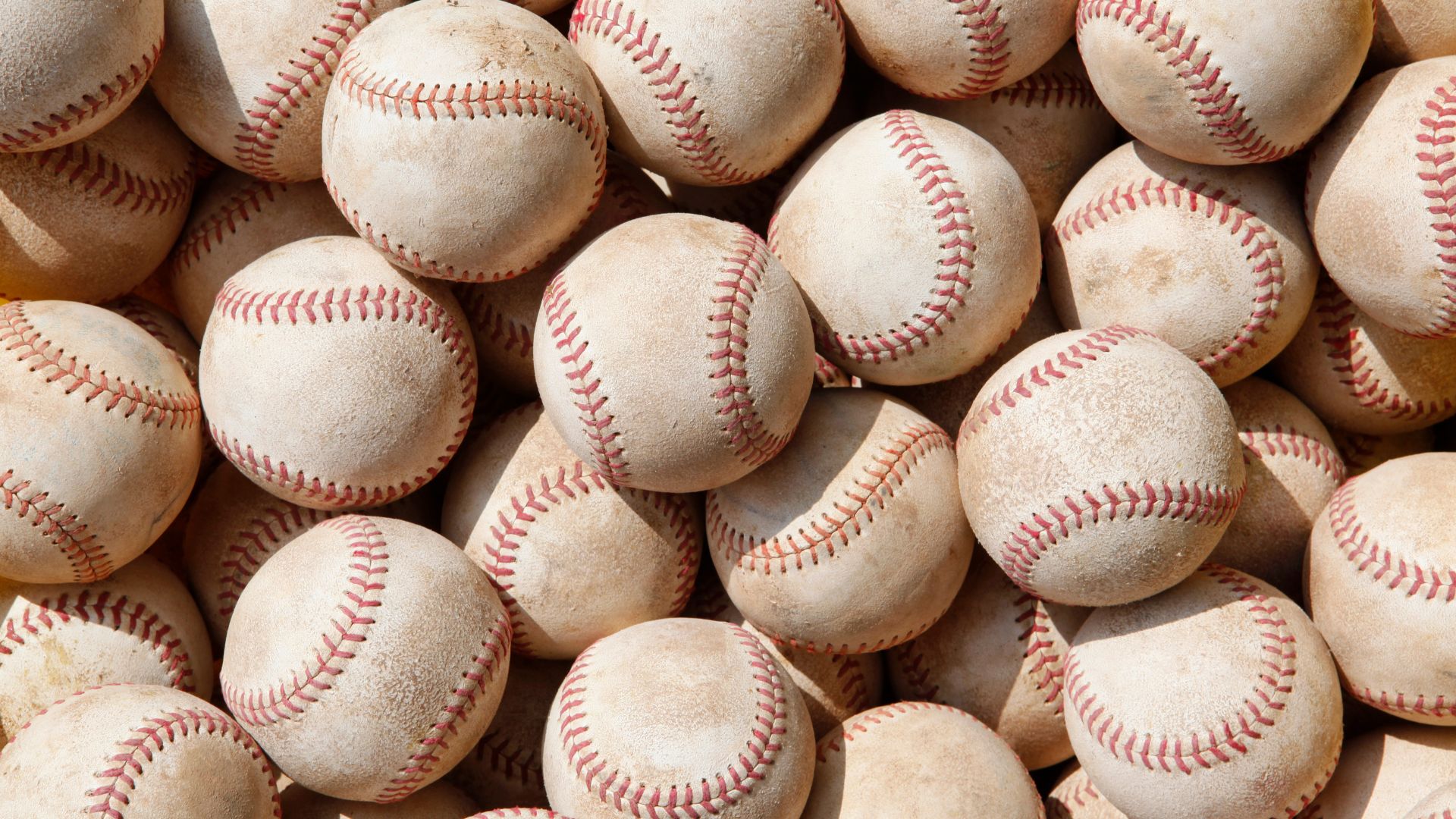 Opening Day is fast approaching. With pitchers and catchers reporting to major league camps across Arizona and Florida this week, baseball is officially back and for the first time since 2019, we have a full spring training ahead of us. The start of camp means a first chance to view stars such as Jacob deGrom, Justin Verlander and Trea Turner in their new uniforms, and this year we'll get to see MLB's 2023 rule changes in action. To no one's surprise, the reigning World Series Champion Astros are the team to beat heading into 2023. The Houston outfit will be looking to secure back-to-back World Series titles for the first time since the Yankees achieved the feat in the laste-90s. But can anyone knock the seemingly unbeatable Astros off their perch and stop them from laying their hands on the Commissioner's trophy once again? Here's our look at what to expect from some of the top contenders in the 2023 MLB season. 
Astros the favourites to defend their title
The reigning-champion Houston Astros are the current favorites to take home the 2023 World Series title, but do they really have enough to repeat? The bookies would have you believing they do. Even in a loaded AL West, the Astros are priced as a two-dollar favorite to emerge as the division winner, so expectations are still sky-high at Minute Maid Park. Those wanting to bet on the 2023 MLB season should look across various US betting sites before they do. Having lost Justin Verlander this offseason, the Astros' season will likely boil down to how well they can replace this era-defining pitcher. Their new-look top three of Framber Valdez, Cristian Javier, and Lance McCullers possess all the necessary tools and should be more than formidable enough to mitigate his departure. Houston's lineup looks to be even more lethal this season, signing 2020 AL MVP José Abreu to a three-year deal to shore up their lone hole at first base. Houston ended last season ranking second in the AL in isolated power and strike-rate. Michael Brantley's return from a right shoulder injury that cut his 2022 season short is a welcomed sight. The Astros look poised to win the AL West for a sixth time in seven seasons and with it make a fourth trip to the World Series in five years.
New York Yankees the most likely to challenge Astros dominance
The New York Yankees last won the World Series in 2009, going more than a decade without even winning the American League pennant. For the most successful franchise in MLB history, short trips to the postseason have become the norm as of late and that is a trend the Yankees will look to buck. Thankfully for New York fans they have retained the services of MVP hitter Aaron Judge into this year while adding Cy Young candidate Carlos Rodon to a six-year $162million deal. This will give them the best possible chance to replicate their immense offensive output from last year while adding some much-needed depth to the dugout. Finding stability outside of Judge is a must, as Anthony Rizzo, Josh Donaldson, and Giancarlo Stanton need to provide some protection in the middle of the lineup. There's a chance the Yankees claim one of the three wild-card spots with the AL East being such a deep division, but still, the Yankees have more than enough pieces to make a run into October. The Yankees had a very strong start to the season in 2022, followed by a slump in the second half that culminated in an ALCS defeat to eventual World Series champions Astros. If these signings are anything to go by, they are ready to end the drought.
New York Mets are the best of the rest
Over on the other side of town, the Mets at Citi Field have been making a lot of noise this offseason. The last two seasons, the Mets had the National League East title well within reach late in the season, and both times they let it slip away to the Braves. For the second straight offseason, the Mets responded to that disappointment by spending a bunch of money on very good players. They enter the year with a slightly improved and much more expensive roster looking to finally take home that elusive NL East crown for the first time since 2015. So far this Winter, the Mets have signed Justin Verlander, José Quintana, David Robertson, Kodai Senga, Omar Narváez, and Carlos Correa. Brandon Nimmo, Edwin Diaz, and Adam Ottavino have also been re-signed, which puts the Mets' total outlay this offseason at $806.1 million; the most money ever spent by a team in a single offseason. Their intentions are clear, they're here to win this year, and they have taken all the necessary steps to ensure they do just that. Having said that, the NL East was probably the most active division in the offseason for signings and the question remains whether they would have done enough to pose a credible threat to the Yankees' or Astros' World Series ambitions. At the very least though they will be competing for a divisional title.
San Diego hoping to silence the doubters
Given how complete San Diego's roster is coupled with the fact they advanced to last season's NLCS, it's a bit surprising to see the Padres priced at only +1000. Sure, oddsmakers are still expecting a successful season with the Padres boasting the sixth-best odds to win the 2023 Fall Classic, but a +750 price tag is more in line with this team's ceiling. The San Diego Padres lost the NLCS in five games to the Philadelphia Phillies, but three of the four losses were decided by two runs or fewer. While San Diego struck out on landing Aaron Judge, it dramatically improved its lineup depth with Matt Carpenter and Nelson Cruz. Keep in mind, San Diego is already making up for the Fernando Tatís Jr. suspension with perennial All-Star hitter Xander Bogaerts sliding in at shortstop. Tatís Jr. should be at peak form long before the playoff race, giving San Diego a lineup with multiple NL MVP candidates and excellent depth, with a strong rotation and excellent bullpen backing them. If there's ever a time the Padres dethrone the Dodgers and claim the NL West regular season title, now's the time, and past that, why not dream of a visit to the Fall classic?