Davion Robinson, College Basketball Player & Notable Figure Prevails Through Stormy Freshman Year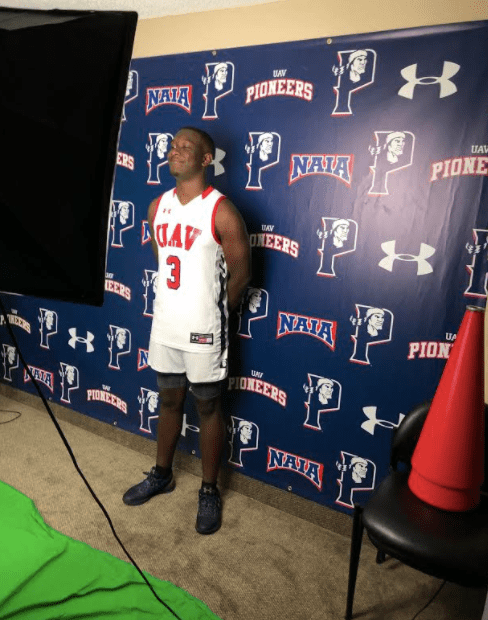 In the world of college sports, athletes face many ups and downs. From grueling seasons that cause wear and tear on the body. To balancing a schedule that is not quite ideal and trying to grow as a young adult as well.
Davion Robinson figured that out early on into his freshman year at the University of Antelope Valley. Robinson battle a tear in his meniscus most of his first collegiate season, as well as adapting to his new schedule and environment for the next four years. But like any athlete on and off the court, he found a way to adapt as well as prevail through obstacles thrown at him which has fueled him for a much more improved sophomore season.
Robinson reflects on his freshman season as a "learning year" as he was sidelined and forced to watch. Many would take this time to relax and not remain focused but Robinson states he "tried to stay in the gym as much as possible whether or not" he practiced and also highlights learning from many of the upperclassmen teammates his team featured. Robinson says "my time off made me slow my horses down and evaluate my situation much better and plan things out strategically".
Since being cleared, Robinson finished his freshman season out and has been taking his off season to "pay attention to detail and develop great habits, not just good". His hunger and drive to succeed comes from a family legacy that he is now seemingly becoming apart of. He comes from a family of high school stand-outs, college stand-outs and a former NBA star of a cousin, Nate Robinson while being extended family of NBA legend Doug Christie. The family he comes from is prestigious and historical in the state of Washington but Robinson says he "has dreams bigger than Seattle, WA" and that in fact he wants to "represent Las Vegas and Seattle on a bigger platform". As his social media has grown, he's been able to reach a bigger audience as he's already stimulated a 16-thousand following on Instagram that grows daily. He states his audience "comes from genuine support of people who know my family members and younger kids who look up to me".
Robinson has realized that for basketball is bigger than basketball and that he has become a notable figure for a younger generation in areas he comes from. He uses this as motivation as he has been going through his off season extremely focused on strengthening his body, being in "tip-top shape" as well as studying some of his favorite players and "immolating their game to a tee". These players feature Carmelo Anthony and Reggie Miller just to name a couple.
Davion Robinson is a hungry underclassman who took lessons from his unforeseen, unfortunate circumstances that many college athletes go through. From injury he saw it as an opportunity and chance to focus and genuinely take care of his body. Him home-sickness he saw as a time to grow and become his own individual. And his schedule he still claims as "the dirty work that'll allow me to enjoy the fruits of my labor later". As he has goes through an off-season that he says is his "season of separation" Robinson looks to grow as an individual, improve as an athlete and remain hungry to perform at "a high level next season".
Why USL2 is the Coolest Soccer League in the USA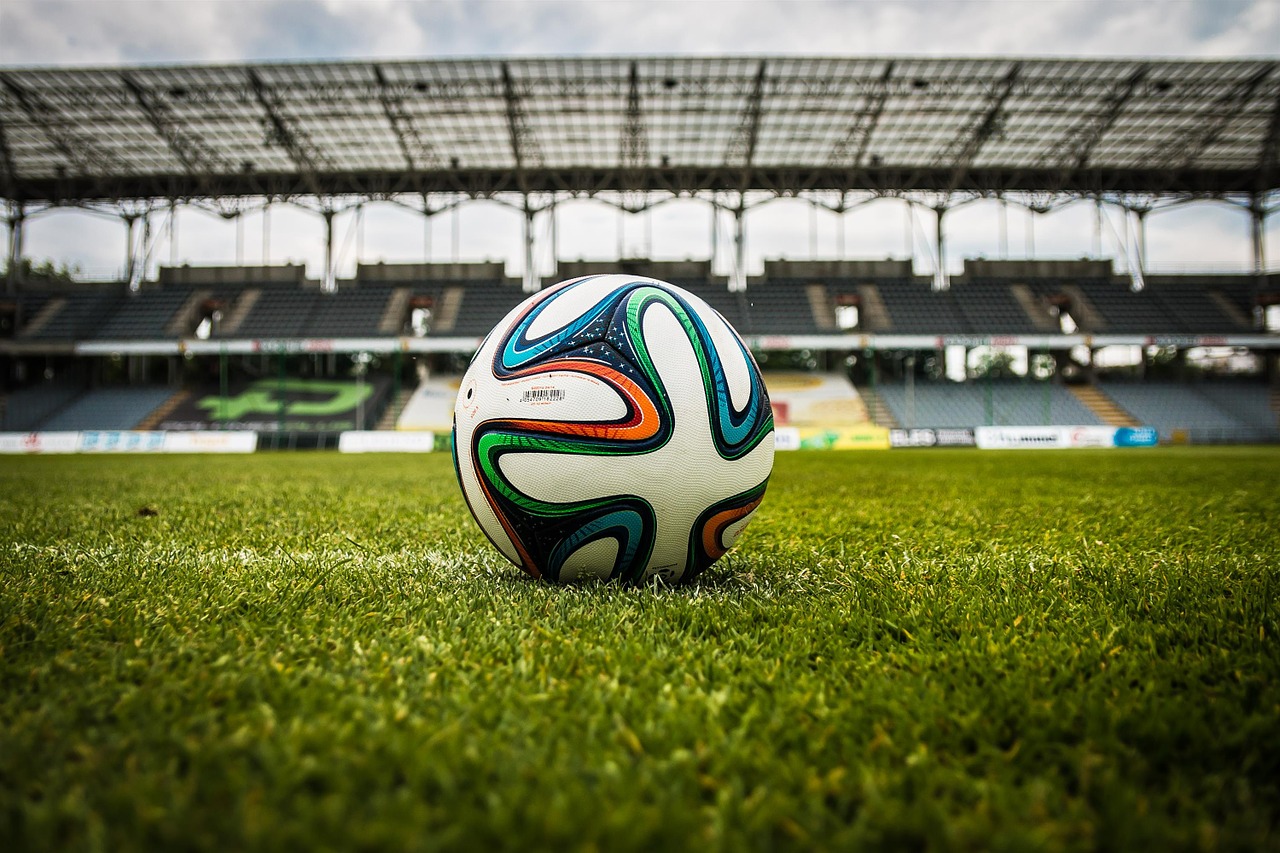 Soccer continues to grow in popularity in the USA. The most obvious signs of this are in the MLS (Major League Soccer), which has expanded to 28 teams, with two more franchises scheduled to join by 2023. New teams such as LAFC, Austin FC, and Charlotte FC, who broke the MLS attendance record in their first game, have been well received by their local communities. In addition, they have helped to raise the profile of the sport with some clever branding and community engagement.
Cult following
The MLS has also picked up many new fans from abroad. The creation of fan groups, inspired by European "Ultras", has resulted in a unique atmosphere. At first, this seemed manufactured, but it has taken on a life of its own. Many MLS teams are adopted by the local Hispanic communities, but they have also gained popularity amongst the LGBT communities, with rainbow pride flags now a regular feature in stadiums across the country.
Community spirit
However, it's not just the Major League that has developed a cult following. In the lower leagues, there are some incredible soccer communities developing. The USL2 (United Soccer League Two) is a hotbed of cult teams, cool branding, and community spirit.
One such team is the Minneapolis City Soccer Club. The club is known as the Crows, and this is reflected in their logo, which was on a shortlist of five in a vote for the best crest in the league. Their Citizens support group are among the most loyal in the division and their groundbreaking soccer shirts are sought by collectors across the globe. The community-run club previously competed in the NPSL (National Premier Soccer League), winning the North Conference in 2018, 2019, and 2021. They stepped up to the USL2 in 2022.
A new look for West Virginia
Another new name to appear in 2021 was West Virginia United, which reached the conference playoffs. West Virginia has always lacked any major league sports teams but has a thriving college sports scene. It is also becoming a major destination for sports and casino gambling in the east of the country thanks to its five West Virginia online casinos, which offer online sports wagering. This growth in the gambling sector is expected to have a knock-on effect on the sports scene as more revenue is generated in the region. Like Minneapolis, West Virginia has also nailed their branding with a super cool logo that pays pay homage to the blue ridge mountains. The rebranding coincided with a kit deal with major sports brand Puma.
The ink has yet to dry but we are incredibly excited about this one! We have penned our new apparel partnership with @PUMA !! We couldn't have imagined a better partner to display our badge and colors #WVUTD 🟢🔵⚪️ pic.twitter.com/MiBWqsvUVx

— West Virginia United (@wvutd) May 7, 2021
The team began life as West Virginia Chaos in 2003 before merging with the youth teams of Charleston FC and Fury Soccer Club to form West Virginia Alliance FC in 2018. They joined USL2 in 2019 and it is hoped that the latest change of name will be permanent as the club looks to provide a stable first-team environment in the fourth tier of the US soccer, as well as a development team in the USL Academy system.
Cool branding
Surprisingly, West Virginia United did not make the final shortlist for the best new crest in the USL2 poll. Nonetheless, they were up against some stiff competition, most notably, winners One Knoxville SC who made a brilliant video to show how their crest was designed.
Magic behind the crest! pic.twitter.com/7nnZNadUOF

— One Knoxville SC (@OneKnoxSC) August 19, 2021
Other teams featured in the vote were Louisiana-based Blue Goose SC, Ballard FC of Washington, and Vermont Green FC, but these teams are about more than just branding.
In the tier above (USL1), there are also some cult clubs including Forward Madison FC, the self-styled "world's second favorite team." They made an instant impact after launching in 2019 thanks to their smart social media work and colorful kit designs, but it is USL2 that is leading the way in the fast-growing world of cult community soccer clubs.