Davion Robinson, College Basketball Player & Notable Figure Prevails Through Stormy Freshman Year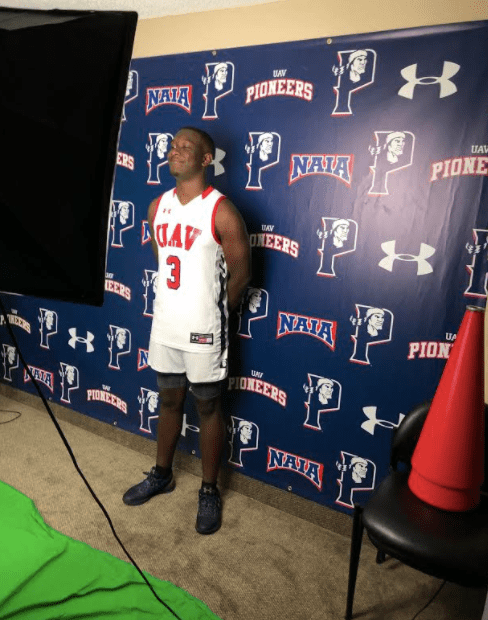 In the world of college sports, athletes face many ups and downs. From grueling seasons that cause wear and tear on the body. To balancing a schedule that is not quite ideal and trying to grow as a young adult as well.
Davion Robinson figured that out early on into his freshman year at the University of Antelope Valley. Robinson battle a tear in his meniscus most of his first collegiate season, as well as adapting to his new schedule and environment for the next four years. But like any athlete on and off the court, he found a way to adapt as well as prevail through obstacles thrown at him which has fueled him for a much more improved sophomore season.
Robinson reflects on his freshman season as a "learning year" as he was sidelined and forced to watch. Many would take this time to relax and not remain focused but Robinson states he "tried to stay in the gym as much as possible whether or not" he practiced and also highlights learning from many of the upperclassmen teammates his team featured. Robinson says "my time off made me slow my horses down and evaluate my situation much better and plan things out strategically".
Since being cleared, Robinson finished his freshman season out and has been taking his off season to "pay attention to detail and develop great habits, not just good". His hunger and drive to succeed comes from a family legacy that he is now seemingly becoming apart of. He comes from a family of high school stand-outs, college stand-outs and a former NBA star of a cousin, Nate Robinson while being extended family of NBA legend Doug Christie. The family he comes from is prestigious and historical in the state of Washington but Robinson says he "has dreams bigger than Seattle, WA" and that in fact he wants to "represent Las Vegas and Seattle on a bigger platform". As his social media has grown, he's been able to reach a bigger audience as he's already stimulated a 16-thousand following on Instagram that grows daily. He states his audience "comes from genuine support of people who know my family members and younger kids who look up to me".
Robinson has realized that for basketball is bigger than basketball and that he has become a notable figure for a younger generation in areas he comes from. He uses this as motivation as he has been going through his off season extremely focused on strengthening his body, being in "tip-top shape" as well as studying some of his favorite players and "immolating their game to a tee". These players feature Carmelo Anthony and Reggie Miller just to name a couple.
Davion Robinson is a hungry underclassman who took lessons from his unforeseen, unfortunate circumstances that many college athletes go through. From injury he saw it as an opportunity and chance to focus and genuinely take care of his body. Him home-sickness he saw as a time to grow and become his own individual. And his schedule he still claims as "the dirty work that'll allow me to enjoy the fruits of my labor later". As he has goes through an off-season that he says is his "season of separation" Robinson looks to grow as an individual, improve as an athlete and remain hungry to perform at "a high level next season".
What is Adventure Sports Travel Insurance and Who Needs It?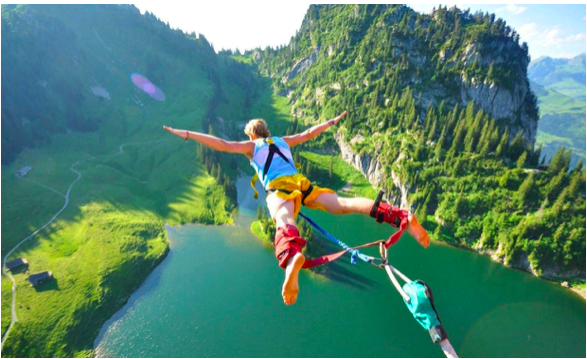 It isn't a surprise that odd things happen, especially during travel. And, when you're engaging in adventure sports or activities, you invite a lot of risks in your life. This is where you need to invest in adventure sports travel insurance. Why? It gives you a little backup when situations go out of control.
Life's unexpected events occur when we least expect them. No matter whether you're a travel freak or an athlete, you'll never wish to cancel a trip or call off adventurous sports participation. A travel insurance plan will cover you from all sides, saving your hospital charges and medical expenditure in a foreign country.
What is adventure sports travel insurance?
Adventure sports travel insurance saves you from extensive hospital bills when you are far away from your homeland. These sports travel insurance plans cover accidents, sickness, travel assistance, accidental deaths, and repatriation of remains, medical emergencies and evacuation, lost luggage, dental care, prescriptions, hospitalization, doctor visits, urgent care, and even COVID-19.
However, there're multiple policies- all of them are designed to protect you financially in a foreign land when things go awry.
Which sports are covered in sports travel insurance?
Various hazardous sports are played all over the world. Archery, swimming, golf, tennis, cross country, volleyball, track, cheerleading, fencing, karate, gymnastics, hockey, basketball, polo, soccer, ballet, rowing, polo, rugby, equestrian, and lacrosse are some of the sports that are included in sports insurance plans.
Besides, some insurers also offer coverage to extreme sports and high-risk activities like, paragliding, ice climbing, bungee jumping, parachuting, mountaineering, caving, snorkeling, fishing, scuba diving, running with the bulls, wind surfing, zip lining, hot air ballooning and skydiving- all of them ensuring medical protection.
Who needs sports insurance?
Sports can be either passion or a profession for you. Adventure sports insurance plans are generally purchased by sports fanatics, athletes, runners, players, and even adrenaline junkies. Getting severely injured while playing will not only ruin your future game or trip but will also cost you an arm a leg to get treated.
Sports medical coverage becomes exceptionally crucial when you are traveling outside your country or taking part in perilous activities. Be particular when choosing an insurance plan because not all may fit your needs. Most comprehensive travel plans can cover everything that you need. It's recommended to talk to your insurer before making a final call.
Any perks?
A lot! Sports health insurance policies cover all activities, from basketball, tennis and golf to river rafting, mountain climbing. No matter which sports you are into, the comprehensive programs can guard you entirely.
Another benefit of getting insured is the protection of luggage and documents. Traveling from one country to another involves various risks, and loss of baggage is one of them. On purchasing medical coverage, you can rest be assured that your belongings are safe.
Additionally, you receive an extended medical benefit that includes doctor fees, hospital charges, prescription drugs and COVID-19 support. Apart from shielding you from a sports injury, the plans safeguard you from other illnesses and unfortunate events.
Let's sum up!
Adventure sports coverage is essential for everyone, even if you are not a sportsperson. When your sports coverage included in your travel insurance, you can enjoy a stress-free trip and indulge in all the adventurous activities that have been on your wish list.
Overseas adventures can be risky, especially when your friends or families do not accompany you. The best part about this is you can opt for any plan from any part of the country. Review the programs, get the quotes, and then settle for the one that gives you the maximum coverage.