Davion Robinson, College Basketball Player & Notable Figure Prevails Through Stormy Freshman Year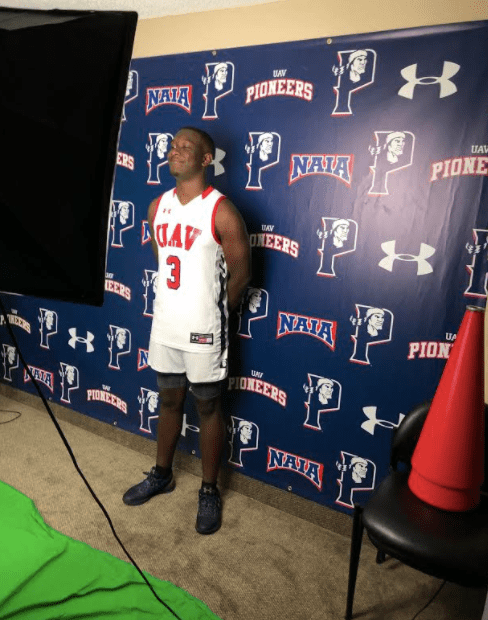 In the world of college sports, athletes face many ups and downs. From grueling seasons that cause wear and tear on the body. To balancing a schedule that is not quite ideal and trying to grow as a young adult as well.
Davion Robinson figured that out early on into his freshman year at the University of Antelope Valley. Robinson battle a tear in his meniscus most of his first collegiate season, as well as adapting to his new schedule and environment for the next four years. But like any athlete on and off the court, he found a way to adapt as well as prevail through obstacles thrown at him which has fueled him for a much more improved sophomore season.
Robinson reflects on his freshman season as a "learning year" as he was sidelined and forced to watch. Many would take this time to relax and not remain focused but Robinson states he "tried to stay in the gym as much as possible whether or not" he practiced and also highlights learning from many of the upperclassmen teammates his team featured. Robinson says "my time off made me slow my horses down and evaluate my situation much better and plan things out strategically".
Since being cleared, Robinson finished his freshman season out and has been taking his off season to "pay attention to detail and develop great habits, not just good". His hunger and drive to succeed comes from a family legacy that he is now seemingly becoming apart of. He comes from a family of high school stand-outs, college stand-outs and a former NBA star of a cousin, Nate Robinson while being extended family of NBA legend Doug Christie. The family he comes from is prestigious and historical in the state of Washington but Robinson says he "has dreams bigger than Seattle, WA" and that in fact he wants to "represent Las Vegas and Seattle on a bigger platform". As his social media has grown, he's been able to reach a bigger audience as he's already stimulated a 16-thousand following on Instagram that grows daily. He states his audience "comes from genuine support of people who know my family members and younger kids who look up to me".
Robinson has realized that for basketball is bigger than basketball and that he has become a notable figure for a younger generation in areas he comes from. He uses this as motivation as he has been going through his off season extremely focused on strengthening his body, being in "tip-top shape" as well as studying some of his favorite players and "immolating their game to a tee". These players feature Carmelo Anthony and Reggie Miller just to name a couple.
Davion Robinson is a hungry underclassman who took lessons from his unforeseen, unfortunate circumstances that many college athletes go through. From injury he saw it as an opportunity and chance to focus and genuinely take care of his body. Him home-sickness he saw as a time to grow and become his own individual. And his schedule he still claims as "the dirty work that'll allow me to enjoy the fruits of my labor later". As he has goes through an off-season that he says is his "season of separation" Robinson looks to grow as an individual, improve as an athlete and remain hungry to perform at "a high level next season".
Traders Change Prices for Cheltenham After Latest Action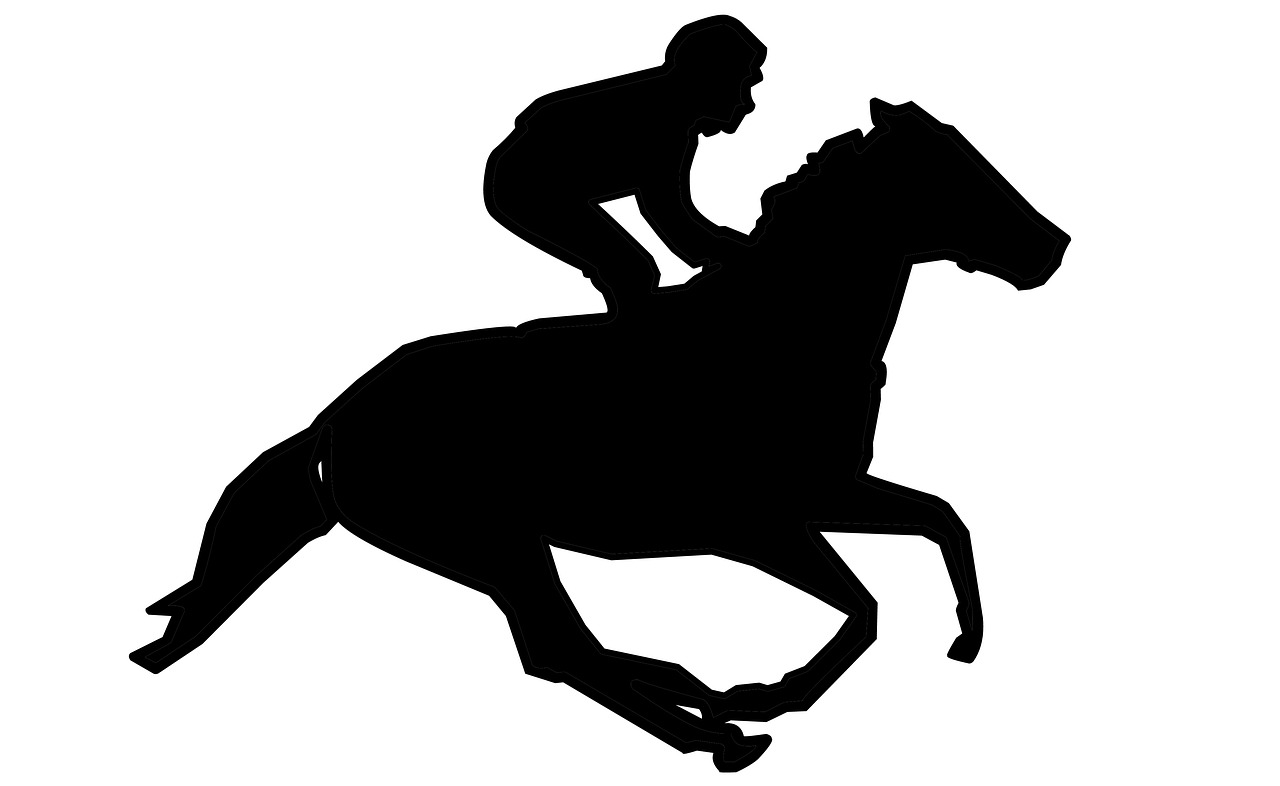 The Cheltenham Festival, slated to take place from Tuesday, March 10 to Friday, March 13, is one of the most eagerly awaited horse racing events on the National Hunt racing calendar in the UK. Each day will feature 7 races, with the first starting at 1.30pm GMT, and the last race taking place at 5.30pm GMT.
Punters closely monitoring the racers in the next few weeks and are set to bet on Cheltenham guide bookies the world over. And based on the latest race results traders are scrambling to change their prices on the favorites for the Cheltenham Festival.
The Gold Cup
This race is jump-racing's Blue Riband, and it the finale for the Cheltenham Festival. Slated to take place on Friday, March 13, this Grade 1 racecourse is 3 miles and 2/5 furlongs long and has 22 fences that need to be jumped.
With a prize of £625,000, the Gold Cup is the most valuable non-handicap race in the UK, and only the best horses run this course. This year, there are about 28 potential runners, of which, Al Boum Photo is the big favorite, with odds at 7/2 to win the race. Santini has a 5/1 odds of winning the race, Delta Work has a 6/1 chance and Lostintranslation and Kemboy have 7/1 chances of winning.
However, the one horse that everyone has their eye on this year is Native River. According to the report by SportingLife, Native River won the Betfair Denman Chase at Newbury on Saturday, February 8.
Native River's ranking before Saturday was at 14/1, but after the race, his odds went up to 12/1 for winning the Gold Cup at Cheltenham.
The Queen Mother Champion Chase
The Queen Mother Champion Chase is the National Hunt's top minimum-distance chase, and is the main event of Day 2 at the Cheltenham Festival. Slated to take place at 3.30pm on Wednesday on March 11, this race will be run on the Old Course, which is about 2 miles long, and has 13 fences.
The Guardian reported on Altior's last race, where he won the Game Spirit Chase at Newbury. Altior is expected to race in the Queen Mother Championship Chase at the Cheltenham Festival.
Ridden by jockey Nico de Boinville, and trained by Nicky Henderson, Altior has already won the Queen Mother Championship twice before, and now the odds on him have gone up; he is now at 2/1 joint favorite, along with Defi Du Seuil, to win it again this year. The racer's previous odds were 3/1.
Cancun Pour Soi will currently be running with odds of 5/2, Cyrname with odds of 8/1, A Plus Tard at odds of 8/1, Cilaos Emery and Min at odds of 10/1, Politologue has odds of 20/1, and Sceau Royal and Dynamite Dollars have odds of 25/1 to win the Chase.
The Brown Advisory Handicap Chase
For this Grade 3 race, Clondaw Castle, who won at the races comfortably on Saturday at Warwick, has finally caught the eyes of punters and traders. Expected to run at the Brown Advisory Handicap Chase at the Cheltenham Festival, Clondaw Castle is now a new favorite, and his rating has been cut from 25/1 to 16/1 to win the race.
The Mares Hurdle
The favorite for the Mares Hurdle at Cheltenham, Indefatigable, has a current rating of 12/1 after she won her race at Warwick by a massive 6 lengths on Saturday.
Another surprise jump in ratings goes to Rouge Vif, whose odds to win the Arkle Change have gone up from 33/1 to 20/1 after he won the Agetur UK Kingmaker Novices' Chase on Saturday, February 8, at Warwick. The 6-year old horse won his race by an easy 7 lengths.
The Pertemps Final
One For The Team won his Newbury race, and traders set his odds at 14/1 to win the Pertemps Final at Cheltenham. This will be One For The Team's first showing at the Festival, so this horse, trained by Nick Williams and ridden by Chester Williams will be one to watch at the big races in March.
Ballymore Novices Hudle and Supreme Novices Hurdle
Chantry House, trained by Henderson and ridden by Barry Geraghty, won the 2-mile long Betfair Exchange Novice Hurdle in Newbury on Saturday. This 6-year old had made his debut at Cheltenham, and this was his second victory, keeping his record unbroken. Thanks to his victory at Newbury, Chantry House's odds have jumped up from 20/1 to 10/1 for winning the Ballymore Novices Hurdle at Cheltenham this year.
Chantry House's chances to win the Supreme Novices Hurdle at Cheltenham have also gone up to 10/1 after this good performance in the last races.
The one name that is on everyone's lips for winning the Ballymore Novices Hurdles is Envoi Allen. His odds are stacked at 5/4 to win this race.