Traders Change Prices for Cheltenham After Latest Action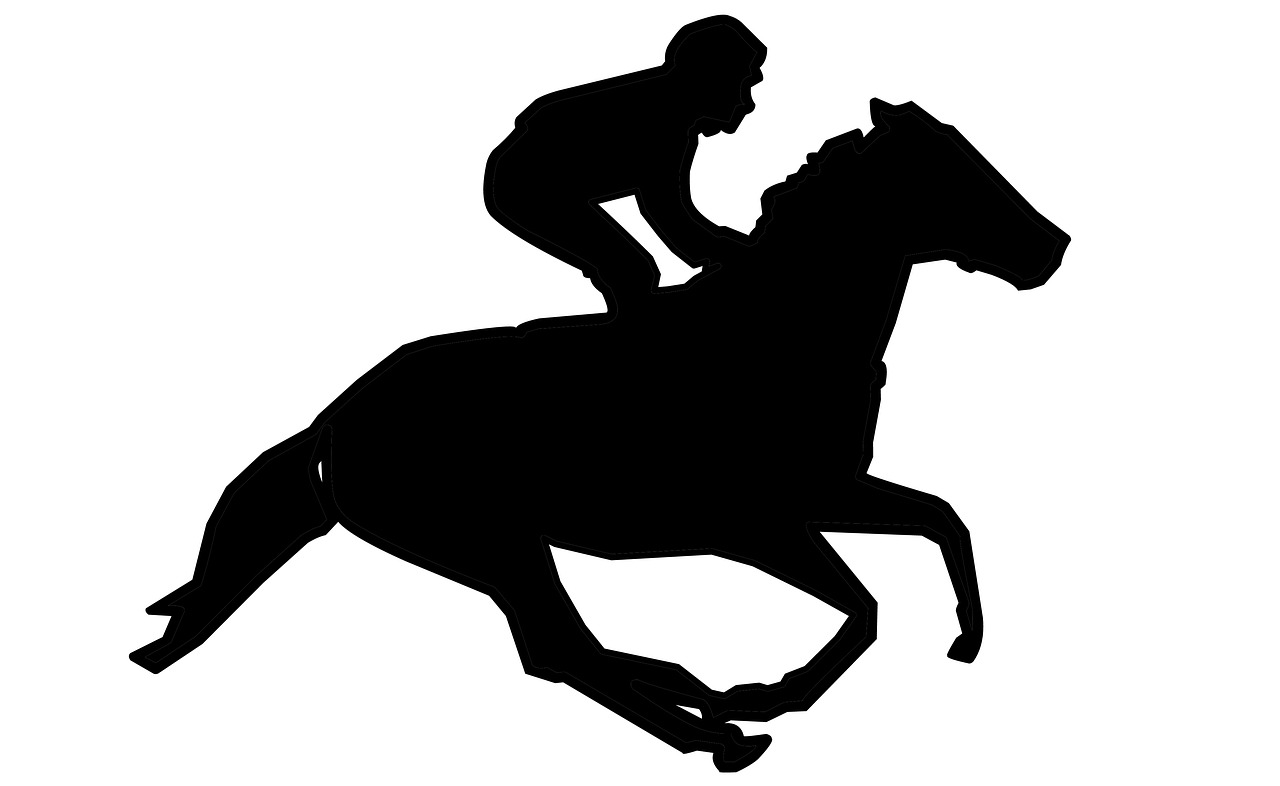 The Cheltenham Festival, slated to take place from Tuesday, March 10 to Friday, March 13, is one of the most eagerly awaited horse racing events on the National Hunt racing calendar in the UK. Each day will feature 7 races, with the first starting at 1.30pm GMT, and the last race taking place at 5.30pm GMT.
Punters closely monitoring the racers in the next few weeks and are set to bet on Cheltenham guide bookies the world over. And based on the latest race results traders are scrambling to change their prices on the favorites for the Cheltenham Festival.
The Gold Cup
This race is jump-racing's Blue Riband, and it the finale for the Cheltenham Festival. Slated to take place on Friday, March 13, this Grade 1 racecourse is 3 miles and 2/5 furlongs long and has 22 fences that need to be jumped.
With a prize of £625,000, the Gold Cup is the most valuable non-handicap race in the UK, and only the best horses run this course. This year, there are about 28 potential runners, of which, Al Boum Photo is the big favorite, with odds at 7/2 to win the race. Santini has a 5/1 odds of winning the race, Delta Work has a 6/1 chance and Lostintranslation and Kemboy have 7/1 chances of winning.
However, the one horse that everyone has their eye on this year is Native River. According to the report by SportingLife, Native River won the Betfair Denman Chase at Newbury on Saturday, February 8.
Native River's ranking before Saturday was at 14/1, but after the race, his odds went up to 12/1 for winning the Gold Cup at Cheltenham.
The Queen Mother Champion Chase
The Queen Mother Champion Chase is the National Hunt's top minimum-distance chase, and is the main event of Day 2 at the Cheltenham Festival. Slated to take place at 3.30pm on Wednesday on March 11, this race will be run on the Old Course, which is about 2 miles long, and has 13 fences.
The Guardian reported on Altior's last race, where he won the Game Spirit Chase at Newbury. Altior is expected to race in the Queen Mother Championship Chase at the Cheltenham Festival.
Ridden by jockey Nico de Boinville, and trained by Nicky Henderson, Altior has already won the Queen Mother Championship twice before, and now the odds on him have gone up; he is now at 2/1 joint favorite, along with Defi Du Seuil, to win it again this year. The racer's previous odds were 3/1.
Cancun Pour Soi will currently be running with odds of 5/2, Cyrname with odds of 8/1, A Plus Tard at odds of 8/1, Cilaos Emery and Min at odds of 10/1, Politologue has odds of 20/1, and Sceau Royal and Dynamite Dollars have odds of 25/1 to win the Chase.
The Brown Advisory Handicap Chase
For this Grade 3 race, Clondaw Castle, who won at the races comfortably on Saturday at Warwick, has finally caught the eyes of punters and traders. Expected to run at the Brown Advisory Handicap Chase at the Cheltenham Festival, Clondaw Castle is now a new favorite, and his rating has been cut from 25/1 to 16/1 to win the race.
The Mares Hurdle
The favorite for the Mares Hurdle at Cheltenham, Indefatigable, has a current rating of 12/1 after she won her race at Warwick by a massive 6 lengths on Saturday.
Another surprise jump in ratings goes to Rouge Vif, whose odds to win the Arkle Change have gone up from 33/1 to 20/1 after he won the Agetur UK Kingmaker Novices' Chase on Saturday, February 8, at Warwick. The 6-year old horse won his race by an easy 7 lengths.
The Pertemps Final
One For The Team won his Newbury race, and traders set his odds at 14/1 to win the Pertemps Final at Cheltenham. This will be One For The Team's first showing at the Festival, so this horse, trained by Nick Williams and ridden by Chester Williams will be one to watch at the big races in March.
Ballymore Novices Hudle and Supreme Novices Hurdle
Chantry House, trained by Henderson and ridden by Barry Geraghty, won the 2-mile long Betfair Exchange Novice Hurdle in Newbury on Saturday. This 6-year old had made his debut at Cheltenham, and this was his second victory, keeping his record unbroken. Thanks to his victory at Newbury, Chantry House's odds have jumped up from 20/1 to 10/1 for winning the Ballymore Novices Hurdle at Cheltenham this year.
Chantry House's chances to win the Supreme Novices Hurdle at Cheltenham have also gone up to 10/1 after this good performance in the last races.
The one name that is on everyone's lips for winning the Ballymore Novices Hurdles is Envoi Allen. His odds are stacked at 5/4 to win this race.
Truitt Battin, The Soccer Star Making a Positive Impact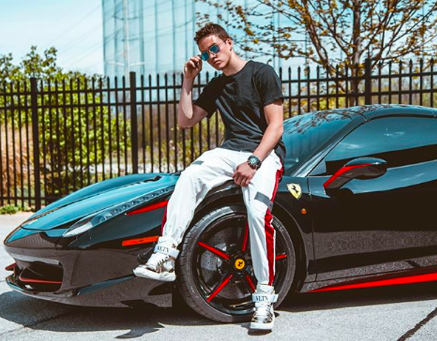 Actors. Singers. Teachers. Doctors. Detectives. Authors. Businessmen. Cricketers. Footballers.
From the surface, having a stellar career and making an unparalleled reputation in the respective fields seems like a very easy job. But there is so much more than just glitz and glam for making a mark in an industry. Regardless of the field, to be known for doing something great, a whole lot of dedication and hard work is required.
There was a time when "making a career" in any field was very limited, but fortunately, today, the options to step in a field, professionally, are infinite. And it is all thanks to the trailblazers the world has blessed us with.
These are the people we follow, look up to, and get our inspirations from. Why? It's simple and very clear, they are the ones making a positive impact, not on just one person, but hundreds and thousands of individuals across the world. And when it comes to soccer's beloved star, Truitt Battin, the story is no different. With the dream to be a footballer from when he was just six years old, Battin has taken the idea of being an inspiration to people up a notch.
"My parents liked the name, as well as he [was] a good Christian guy, so that's how I got my name."
Funnily enough, Battin's name came from an inspiration itself! His parents couldn't decide what to name him until they came upon an article on Chick-fil-A founder, S. Truett Cathy. Who knew that he would one day become a muse, too, one who would be known throughout the world for spreading positivity!
Battin wasn't just interested in playing soccer from when he was a kid. He knew that this is what he wanted to do for the rest of his life. Soccer was more than just a game to Battin, and he wanted to be a part of it forever.
Battin grew up with the burning passion for being a great soccer star, and he was aware that he had the skills to be one. But he was also aware of the requisites and hassles that the game would demand of him. And that is when he began working his way to the top.
His first step was to polish the skills he owned, improve them and learn more. Not only did he put in endless hours to fulfill the demands, but he also began following a strict training schedule. This is probably one of the many things that distinguishes him from other players. Battin realized from a very early age that the game wasn't just about the flashes and shimmers. Instead, it took a lot of courage and steadfastness to be a prominent figure in the soccer world, and because of that, he is known for his speed, vision on the field, and being able to cut in and out left and right with the ball and being able to shoot at any time.
Battin leaped at his career as an attacking threat and performed exceptionally well in all the games that he played. He was just 11 when he was offered to play for Red Star Belgrade! Several other clubs were also interested in hiring Battin as a player, but FIFA rules made switching quite challenging.
Every summer, Battin is invited to Europe to play pro for Red Star, FK Partizan, and some other teams. He continually plays there to work on his skills on and off the ball. He has also been invited to play and train at FIFA headquarters in Serbia with some of the best soccer players from around the world.
As of today, Battin plays professional soccer in Croatia. Prior to that, he was a player in Switzerland for FC Sion and in Serbia for Red Star and FK Partizan. Battin is currently one of the seven USA pro-FIFA soccer players playing in Europe.
But the field isn't the only place where Battin has become a prominent sensation. The young star is also consistently being highlighted as an online influence who is sharing his everyday life experiences in an attempt to share positivity and happiness throughout the globe.
Battin knows that people look up to celebrity stars for encouragement and support, which is why, through sharing his experiences, he aims at motivating his fans. Through his social media accounts, Battin is constantly trying to bring hope in this dark world!
Truitt Battin is not just a stellar soccer player, but an inspiration and a ray of hope, for all those who are looking for a little push to take their careers forward and make their marks!