Traders Change Prices for Cheltenham After Latest Action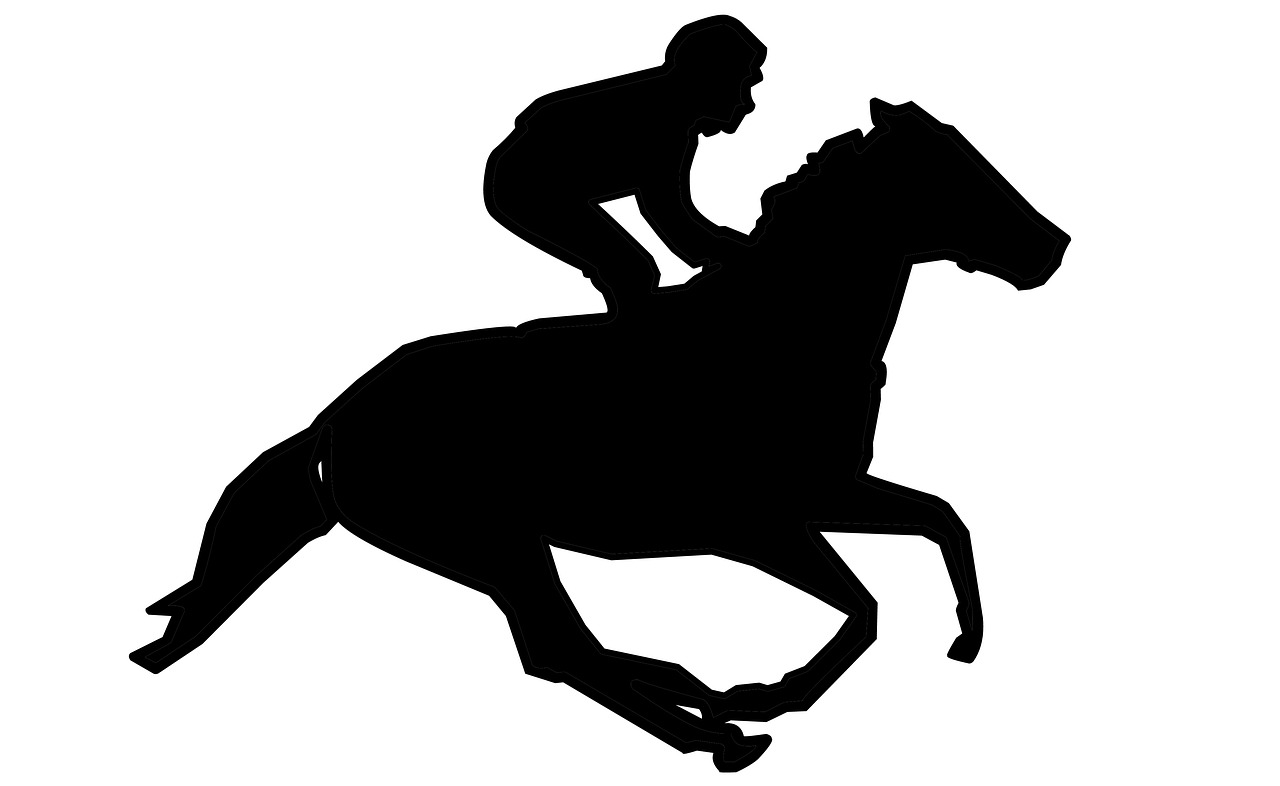 The Cheltenham Festival, slated to take place from Tuesday, March 10 to Friday, March 13, is one of the most eagerly awaited horse racing events on the National Hunt racing calendar in the UK. Each day will feature 7 races, with the first starting at 1.30pm GMT, and the last race taking place at 5.30pm GMT.
Punters closely monitoring the racers in the next few weeks and are set to bet on Cheltenham guide bookies the world over. And based on the latest race results traders are scrambling to change their prices on the favorites for the Cheltenham Festival.
The Gold Cup
This race is jump-racing's Blue Riband, and it the finale for the Cheltenham Festival. Slated to take place on Friday, March 13, this Grade 1 racecourse is 3 miles and 2/5 furlongs long and has 22 fences that need to be jumped.
With a prize of £625,000, the Gold Cup is the most valuable non-handicap race in the UK, and only the best horses run this course. This year, there are about 28 potential runners, of which, Al Boum Photo is the big favorite, with odds at 7/2 to win the race. Santini has a 5/1 odds of winning the race, Delta Work has a 6/1 chance and Lostintranslation and Kemboy have 7/1 chances of winning.
However, the one horse that everyone has their eye on this year is Native River. According to the report by SportingLife, Native River won the Betfair Denman Chase at Newbury on Saturday, February 8.
Native River's ranking before Saturday was at 14/1, but after the race, his odds went up to 12/1 for winning the Gold Cup at Cheltenham.
The Queen Mother Champion Chase
The Queen Mother Champion Chase is the National Hunt's top minimum-distance chase, and is the main event of Day 2 at the Cheltenham Festival. Slated to take place at 3.30pm on Wednesday on March 11, this race will be run on the Old Course, which is about 2 miles long, and has 13 fences.
The Guardian reported on Altior's last race, where he won the Game Spirit Chase at Newbury. Altior is expected to race in the Queen Mother Championship Chase at the Cheltenham Festival.
Ridden by jockey Nico de Boinville, and trained by Nicky Henderson, Altior has already won the Queen Mother Championship twice before, and now the odds on him have gone up; he is now at 2/1 joint favorite, along with Defi Du Seuil, to win it again this year. The racer's previous odds were 3/1.
Cancun Pour Soi will currently be running with odds of 5/2, Cyrname with odds of 8/1, A Plus Tard at odds of 8/1, Cilaos Emery and Min at odds of 10/1, Politologue has odds of 20/1, and Sceau Royal and Dynamite Dollars have odds of 25/1 to win the Chase.
The Brown Advisory Handicap Chase
For this Grade 3 race, Clondaw Castle, who won at the races comfortably on Saturday at Warwick, has finally caught the eyes of punters and traders. Expected to run at the Brown Advisory Handicap Chase at the Cheltenham Festival, Clondaw Castle is now a new favorite, and his rating has been cut from 25/1 to 16/1 to win the race.
The Mares Hurdle
The favorite for the Mares Hurdle at Cheltenham, Indefatigable, has a current rating of 12/1 after she won her race at Warwick by a massive 6 lengths on Saturday.
Another surprise jump in ratings goes to Rouge Vif, whose odds to win the Arkle Change have gone up from 33/1 to 20/1 after he won the Agetur UK Kingmaker Novices' Chase on Saturday, February 8, at Warwick. The 6-year old horse won his race by an easy 7 lengths.
The Pertemps Final
One For The Team won his Newbury race, and traders set his odds at 14/1 to win the Pertemps Final at Cheltenham. This will be One For The Team's first showing at the Festival, so this horse, trained by Nick Williams and ridden by Chester Williams will be one to watch at the big races in March.
Ballymore Novices Hudle and Supreme Novices Hurdle
Chantry House, trained by Henderson and ridden by Barry Geraghty, won the 2-mile long Betfair Exchange Novice Hurdle in Newbury on Saturday. This 6-year old had made his debut at Cheltenham, and this was his second victory, keeping his record unbroken. Thanks to his victory at Newbury, Chantry House's odds have jumped up from 20/1 to 10/1 for winning the Ballymore Novices Hurdle at Cheltenham this year.
Chantry House's chances to win the Supreme Novices Hurdle at Cheltenham have also gone up to 10/1 after this good performance in the last races.
The one name that is on everyone's lips for winning the Ballymore Novices Hurdles is Envoi Allen. His odds are stacked at 5/4 to win this race.
Tim Tebow signs for Jacksonville to get back into NFL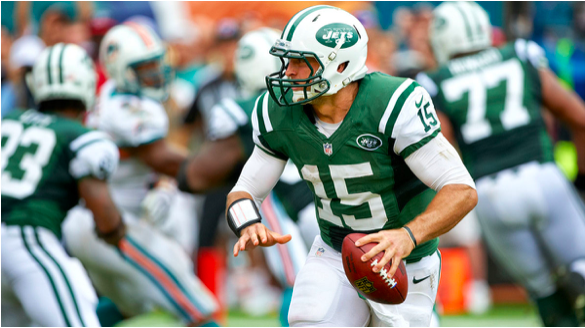 Tim Tebow is now finally back to the NFL, an announcement that was made on 20th May 2021 after signing up with Jacksonville Jaguars. According to Ian Rapoport, an NFL Network Insider, Tim signed a $920,000 contract for one year. However, the contract does not guarantee any money.
The last time that Tebow played a regular-season game was 2012 and the terms of the contract are no surprise to those who understand the NFL. He is now getting a chance to revive his football career under the stewardship of his former college coach Urban Meyer.
From @NFLTotalAccess: The #Jaguars didn't guarantee Tim Tebow anything. Just a chance. pic.twitter.com/kniRh3rNsu

— Ian Rapoport (@RapSheet) May 21, 2021
Jacksonville did not have a good season in 2020 and recorded the league's worst record. General manager Trent Baalke and Meyer have since then embarked on a journey to recreate the club, and the signing of Tebow comes at the perfect moment.
The fact that the veteran has been signed for the least amount of money that one can make in the NFL seems like a good catch for Jacksonville. He comes back to the NFL after working as a broadcaster and playing minor league baseball with the Mets organization.
Jacksonville Jaguars announced the signing of Tebow on 20th April and included a snapshot of the athlete's statement on the deal.
We have signed TE Tim Tebow. pic.twitter.com/xAsfcZP1sG

— #DUUUVAL (@Jaguars) May 20, 2021
Fans are hungry to get Tim's items
Tebow seems to be quite popular with NFL fans as his items were among the top five selling on NFLShop.com barely 24 hours after signing the new deal. The athlete wore jersey No. 15 when he was playing for Florida back in the days. The Jaguars have given him No. 85 (but that could change)
At https://t.co/jHuhn4vMsP today, the top five selling items are all….Tim Tebow items. pic.twitter.com/k2wdJvX5lQ

— Adam Schefter (@AdamSchefter) May 21, 2021
One day after Tim Tebow signed a one-year deal with the Jacksonville Jaguars, the former Heisman Trophy winners merchandise is dominating the NFL. https://t.co/PkjbWLCL5Y

— Breitbart News (@BreitbartNews) May 22, 2021
Many sports commentators have since reacted to Tebow's return to NFL
It has been long since Tebow played football in a regular season, and his comeback has interested loads of commentators and experts in the field. Messages of good luck and light moments have since then dominated various social media platforms.
Breaking: Tim Tebow signed his contract with the Jacksonville Jaguars this morning, a source told @AdamSchefter.

He will be on the field today for the team's off-season program as he sets out to compete for a roster spot at tight end. pic.twitter.com/w56dVXsJGu

— SportsCenter (@SportsCenter) May 20, 2021
Bold take on Tebow 👀

"Tim Tebow is not only going to make this team, but he's going to make a huge impact on the Jacksonville #Jaguars." — @marcelluswiley pic.twitter.com/EMFbYukFhX

— Andrew Gibson (@1010XLAG) May 21, 2021
Tim Tebow says he is wearing #85 to "honor" his former friend/teammate Aaron Hernandez, who passed away in 2017 following an intense battle with CTE.

Respect ✊ pic.twitter.com/mSQ5BLmtjx

— Barry McCockiner (@UltraWeedHater) May 20, 2021
Is there a Tebow effect?
The availability of various betting options on NFL, as shown by this Heritage Review, is not something we can ignore. What should we expect on the odds of the Jaguars based on the recent developments?
even though the team lost 15 straight games last season, odds for the Jaguars are now rising as evidenced on various sportsbooks. Meyer being at the helm is one reason, but the merchandise sales indicate that Tebow is also contributing to the redeem hopes in the Jaguars.