Delaena Kalevor – Why the "Breakage" Model is Profitable But Could Prove Unsustainable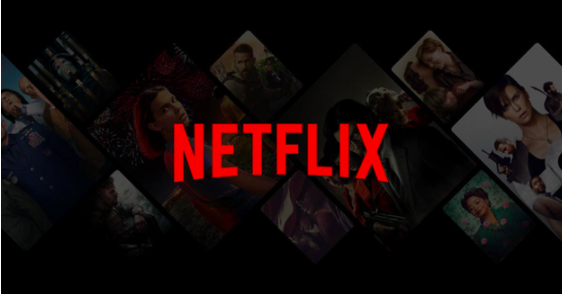 I would like to introduce readers to a concept called "breakage." It's a common business strategy in fee-based or subscription-based services, such as gym memberships, video rentals, and annual fee credit cards. It's also common in loyalty rewards programs.
Before I discuss this concept, I want you to think of how most businesses operate. The customers want a particular product or service. They buy it. They use it and the transaction is complete.
Let's consider a basic example:
Let's assume that you're hungry and you want a bacon burger.
You go to the drive-through and buy a burger. You eat the burger.
You're happy because you're no longer hungry.
 The drive-through franchise owner is happy because they generated a sale. This is how most businesses work.
The "breakage" model works the exact opposite way. With breakage, the company makes money when you do not use the product or service you purchased.
Let's look at the gift card business for example: Let's assume you buy a $25 gift card from Amazon.
You give the gift card to your friend for his birthday. How does Amazon make any money doing this?
Well, it turns out that for every $100 spent on buying a gift card, only $75 is actually ever redeemed. People who receive the gift card either lose the card, forget about the card, don't use up the entire value of the card or the card expires.
This is breakage. Gift cards have an implied breakage of 25%. Meaning on average 25% of the value of gift cards never get redeemed. According to Delaena Kalevor, breakage can be very profitable. When someone purchases a gift card, the issuer of the gift card recognizes the gift card value as a contingent liability on their balance sheet. When the gift card value expires, the contingent liability is taken off the books and recognized as revenue. This has a direct accretive impact on net income, which can make breakage in the gift card and loyalty rewards industry extremely profitable.
The cashback and loyalty programs of credit card issuers also work in the same way and breakage is a valuable part of how these banks make money. They use tools like redemption caps (for example with American Express, you can't redeem until you have $75 worth of points), points expiration, etc to enforce breakage. Most customers never reach that $75 redemption threshold before the points expire. This is an example of breakage. That's why Delaena Kalevor's favorite credit card is Discover Card. They have no breakage at all – no redemption caps and no points expiration.
Another example of breakage is health clubs or gyms. The parallel to that in the credit card industry is cards that have an annual fee.
Most fitness centers work on a monthly membership fee model.
I pay $50 a month to have access to the facility.
Whether I show up every day or never show up, I still pay the health club the same $50.
In the health club business, by far the most profitable customers in the industry are people who sign up as members but don't actually show up to the gym.
This is also breakage. Similarly, credit card customers with an annual fee credit card, generate breakage income for the issuing bank when they do not use their card.
Breakage-based business models can be very profitable. Imagine a health club with 10,000 paying members where nobody actually shows up.
The problem with breakage business models is that you're receiving value from customers without customers actually receiving value in return. Basically, you're betting that customers are too lazy to recognize this.
Before Netflix and video streaming of movies became popular, a company called Blockbuster used to rent DVD movies to entertainment seekers. You would rent a movie for two nights for something like $5. If you forgot to return the movie on time, they would charge you a $3/day late fee.
Imagine renting five movies for the weekend and forgetting to return the movies for an entire week. Instead of spending $25, you end up spending $100.
This is a form of breakage too. In fact, at its peak, Blockbuster was generating 70% of its net income from late fees. Their profits came from customers who were too lazy or forgetful to return the DVD sitting in their car.
The problem with breakage though is that customers DO NOT like it.
When Netflix first started, they had a subscription-based DVD rental by mail business. For a flat fee each month, you could keep the movies you rented for as long as you wanted.
According to Delaena Kalevor, Netflix targeted Blockbuster's most profitable customers — those that pay late fees — and ultimately put Blockbuster out of business.
Personally, I prefer a business where sales and profits come from happy customers, instead of unhappy ones that wish your way of business didn't exist.
I don't see the gift card, loyalty rewards, and health club businesses going out of business anytime soon. I don't even expect their breakage business model to change. But Delaena Kalevor likes the idea of customers receiving good value for what they pay. The value should be mutually beneficial, like in the burger example. It's a good thing to profit from really happy customers that are thrilled to do business with you. Blockbuster did not expect to go bankrupt. But they did. History has a funny way of repeating itself. The breakage based businesses out there should take lessons from Blockbuster's experience.
Stan Bharti: Prospecting for Potential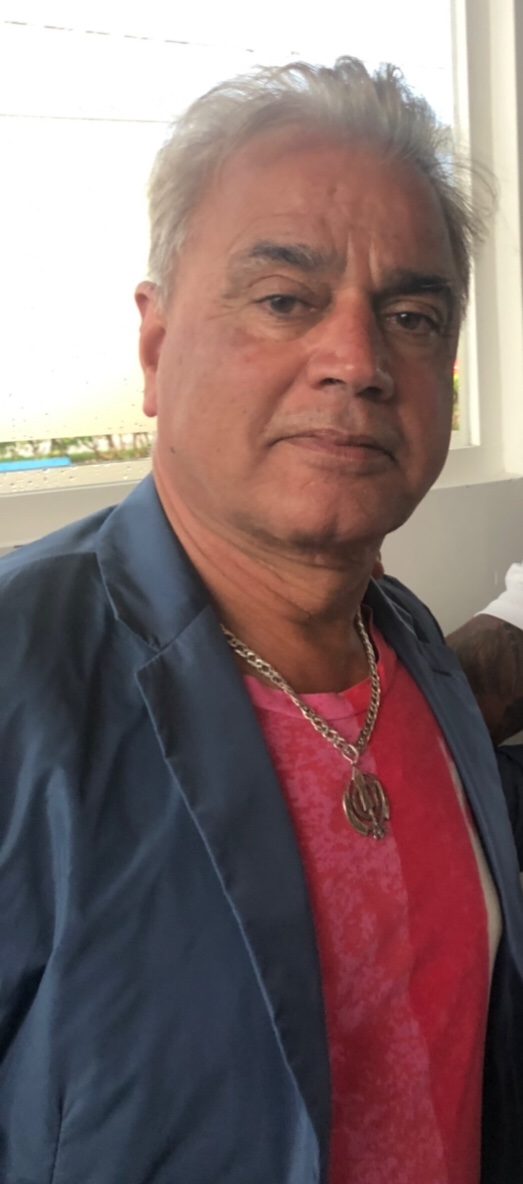 Canadian businessman Stan Bharti has built a career in discovering, funding, and cultivating projects in the sectors of mining, agriculture, energy, finance, and technology. He is well known in the industry for his ability to acquire finance, restructure, and succeed with emerging high-potential startups and struggling companies alike. A professional engineer in both North America and Europe, Mr. Bharti has a blend of industry-specific technical expertise and a general aptitude for management, operations, and finance. Through this integrated approach, Mr. Bharti has reached great strides in his over 30 years in the industry, being a recognized financier in Canada responsible for listing over 50 companies in various stock markets all over the world. This breadth of experience has contributed even further to Mr. Bharti's continuing success, who has invested and raised over US$10 billion in the last ten years.
Since 1995, Mr. Bharti has applied his unique managing and financing approach to Forbes & Manhattan Inc., an international merchant bank and finance house where he serves as founder and executive chairman. Initially based in Toronto, the company has grown to establish offices in London, New York, Moscow, and Los Angeles in order to handle its wide variety of projects from all over the world. Thus far, the company has had projects on six continents, with its current focus being the Americas, Africa, Europe, and countries of the former Soviet Union.
Today, Forbes & Manhattan is renowned for its ability to rapidly bring projects to success and currently handles over 20 companies in the sectors of natural resources, infrastructure, energy, and technology. A significant contributor to this success is Mr. Bharti's adoption of his unique integrated technical approach to the company philosophy. To this end, the company employs over 1,000 professional staff, including the world's finest engineers, geologists, software developers, investment bankers, and financiers. Through this highly varied and diverse international team, Mr. Bharti ensures that F&M is always equipped with the necessary technical expertise to handle all aspects of financing and management for their equally wide variety of clients.
Mr. Bharti not only works to cultivate the sustained success of his client companies but also that of the world at large. Social responsibility is a core element of Mr. Bharti's personal and corporate philosophy. Mr. Bharti goes beyond just funding the world's high-potential companies to achieve this goal, being a major contributor to charities around the globe. Since 2010, The Bharti Charitable Foundation has ensured that F&M gives back to its communities. Through this foundation, Mr. Bharti has financed advocacies that aim to maintain nature and wildlife and help children in some of the world's poorest developing countries.
While Mr. Bharti has had over 30 years of experience in finding and cultivating potential in emerging companies, he has also used such talents in a different manner. In 2012, Mr. Bharti collaborated with Laurentian University of Greater Sudbury, Canada, to establish the Bharti School of Engineering. Through this school, Mr. Bharti hopes to help aspiring youth become engineers who will write their own success stories with the pen of sustainability and social responsibility.
Beyond this, Mr. Bharti continues his professional and charitable efforts through his membership in several charitable and business boards in North America and the United Kingdom, and he is also a member of the global leadership community Young Presidents Organization (YPO). Mainly spending time between Los Angeles and Toronto, Mr. Bharti has also learned to speak fluent Russian and conversational Finnish and Spanish due to his history of international work.
In June of 2018, Mr. Bharti was even awarded the status of Honorary Consul of Kazakhstan to Canada as recognition for his work in providing business opportunities in Kazakhstan.
On top of the heavy workload of managing his firm and his charity, Mr. Bharti works hard to ensure that he keeps a balance in spending time with his family, who also help him manage his foundation. You can find out more about Stan Bharti by visiting the website of his company, Forbes & Manhattan Inc., as well as that of his charity, the Bharti Charitable Foundation.