Digital Stylists Take Away Your Wardrobe Woes, Says Rachel Choy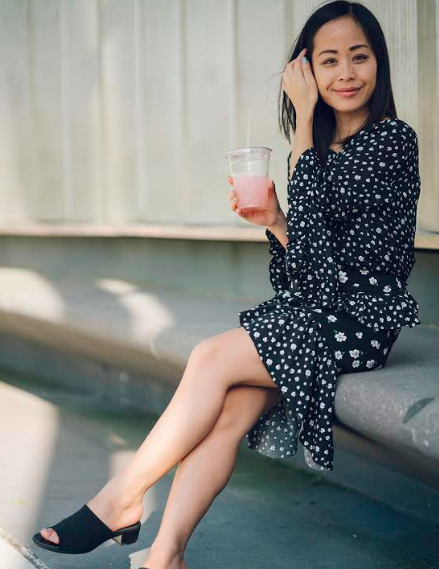 Digital stylists are a godsend in the high-speed world we live in. Everyone knows how important it is to look good and to feel good, too – except we are all working with limited free time to make that happen. As the digital world continues to grow, connecting with any professional is right at the tip of our fingertips, and stylists are no exception. Rachel Choy, a digital stylist and personal shopper, is an expert at taking away your wardrobe woes and understands how important it is to have a digital stylist in your corner.
Born in Hong Kong, Rachel now calls New York City home and has had an illustrious career in fashion. Rachel has worked for some of the biggest names in fashion, including Nordstrom, Barney's, Bloomingdales, Saks Fifth Avenue, and Hugo Boss. Currently, a personal shopper at Neiman Marcus, Rachel helps her clients curate their wardrobes to meet the demands of style, comfort, and function.
"More and more people are shopping online," states Rachel. "A digital stylist understands your needs and can help you get it right the first time, which minimizes the frustrations of returns.  Digital stylists are the same as regular stylists. They interact with you via phone and text, making themselves more available and convenient to reach," explains Rachel.
Rachel would know because she works with clients all over the country, helping them refine their looks and making their closet a collection rather than chaos. A digital stylist can help with wardrobe disasters from bad fits to mismatched pieces by understanding your unique lifestyle needs and personality.
"It's about building a wardrobe for the person that's easy to wear in their day-to-day lives," says Rachel.
From work wardrobes to black-tie events, Rachel styles it all. Her unique talent as a digital stylist is building a flexible wardrobe that can take you from day to night quickly and easily. She understands quality over quantity and the value digital stylists can bring to your busy life.
Rachel explains, "More people should be working with digital stylists. They have expert knowledge on the fit, styles, and brands available with direct access to them."
So, who can benefit from partnering with a digital stylist?
"Everyone," states Rachel. "Digital stylists free up your valuable time, so you can spend more time doing the things you love with the people you love and look great doing it!"
Rachel shares her love of family, NY, and all things fashion on her Instagram @inrachelshoes. A true fashionista in every sense of the word, Rachel is passionate about helping people look good and feel good through digital styling, personal shopping, and social media.
Chillout Radio is Offering the Best Music to Relax to

Research by Stanford music just proved that listening to music can relieve stress; that's what Chillout Radio does. With the schedule everyone is keeping, working nine to five, life becomes stressful. People visit doctors and therapists to relieve their stress.
Music is also an excellent way to get rid of all the stress, and now there is a research to prove it. According to the study, listening to music between 8 to 5 hertz can cause relaxation and can also induce sleep.
Chillout Radio is a great place to listen to the music of your choice. One can download the app on android as well as the iPhone. It has different types of music for everyone.
Students who want to get into a study zone can listen to music that increases their focus. People who are at a spa can also use Chillout Radio and listen to spa music. There is chillout music for work as well. It will make work more fun and exciting.
The motto of Chillout Music is to let go of the stress and worries and do what makes you happy. That's why they offer music as a soothing balm. Their music and articles are highly curated and have the finest details that benefit the visitors.
Chillout Radio station is the best place to visit after a stressful day. One can just turn up the volume and enjoy a chill session. A visitor can enjoy the chillout radio services in the UK, New Zealand, United States, Canada, and Australia only. There is a mobile-friendly app of Chillout Radio, and one can get it from play store or apple store easily.