Director of Beirut Blast Documentary Reveals Untold Story: Artist and Filmmaker Fadia Ahmad Shares How Her Personal Life Has Shaped Her Work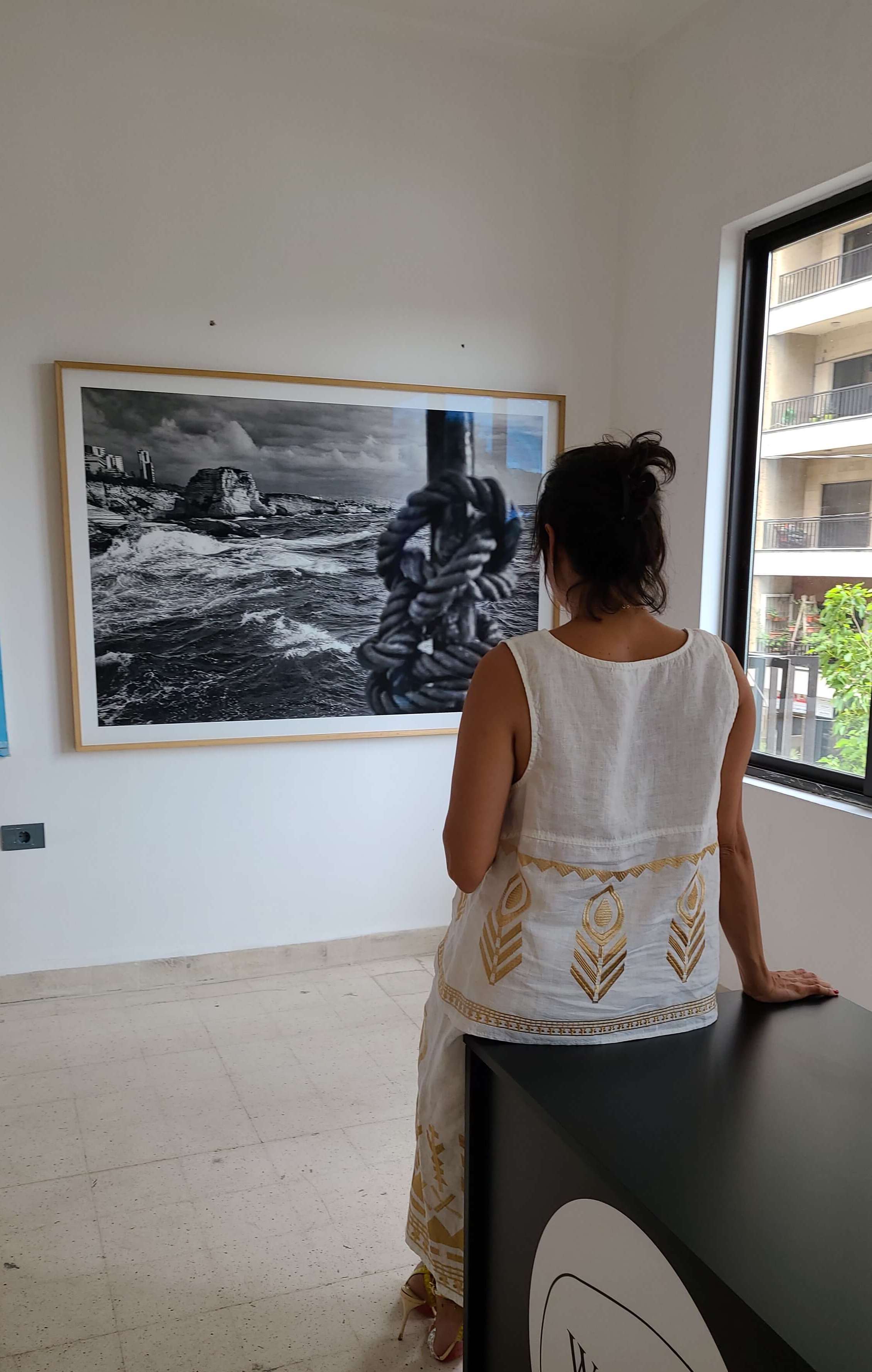 Photographer, artist, and filmmaker Fadia Ahmad is well known among the local Beirut art community, and increasingly so internationally, as her first ever documentary, "Beirut, the Aftermath" takes to festival screens around the world. In conjunction with her critically acclaimed series, "Beyrouth-Beirut", the film continues Ahmad's legacy for adeptly capturing the climate and ethos of a city on the edge.
Since returning to Lebanon, her home country, after a life spent exiled by civil war, the Lebanese artist has relentlessly pursued a higher understanding of identity, belonging, and now, justice. Often lacking from discussions of her work, however, are perspectives that question how her life and experiences as a daughter, wife, and mother have molded her voice and portfolio. I had the pleasure of asking Ahmad a number of questions regarding her personal life and how it has shaped her as an artist.
You grew up in Spain, what was that like for you? Did you feel as though you belonged there?
Yes, I grew up in Spain. I was born immediately before the start of the Lebanese Civil War on March 29, 1975. Little did I know back then that Spain would become my country of adoption. I really had a wonderful childhood. I was very blessed and I'm very grateful for what Spain gave me. As a child, it gave me security. It gave me an education. It gave me tolerance. It was a cosmopolitan place and I was raised seeing different kinds of cultures, different kinds of people. Something I'm truly grateful for is that I grew up in a Mediterranean country. Mediterranean people are warm, loving, friendly people. It was a beautiful way for me to grow up and learn from. In the beginning, I thought that Spain was my only country and that I must have been 100% Spanish. My parents, especially my mom, would remind me 'you are Spanish at heart, yes, but you should never forget that you are also rooted elsewhere'.
Do you think that these lessons that you grew up with in Spain fostered something within yourself that was important to bring to Lebanon?
Yes. I think it's important for each and every human being to know that we can learn from one another. What makes us evolve, what makes us grow, is our ability to adapt. When you get to learn about other cultures, other people, other ways of seeing life and looking at your own life, you realize that through this process you become a better human being. You have more tolerance. You are better able to accept the other. Your heart is more full and your mind is more complete.
Did you feel, growing up in Spain, that something was missing because of where you came from?
Because of my name, Fadia Ahmad, I was always asked 'where do you come from?'. For me, not really knowing where my country of origin was, not knowing what my people looked like, it was very difficult to answer that question. I grew up not knowing where I was from. All I knew was that it was a country of war and conflict, but other than that I had no idea what Lebanon and what my people were like. It's important for a person to understand things. Since 'home' was not something I understood, I had this sense that I was missing something from my life. I was eager and I was longing to understand where I come from.
How do you remember your return to Beirut?
My family was, of course, very happy that the war was over. I followed my parents' decision to come back home. I was looking forward to it and I was so happy that after all these years I was going to see and witness this place that I come from. When I reached Lebanon I had such high expectations. In the first few years, I was incredibly disappointed. When you imagine something, it's always better than the reality. You tend to make it more beautiful. It was like coming back to a fairytale that I had dreamed of and, we know of course, that it was anything but a fairytale.
You mentioned briefly your parents. How has your role as a daughter shaped you as a person and inspired you as an artist?

My parents were very inspirational to me. I'm a daughter in a very big family. We're a family of nine children. So, the way my mother brought up this family, the best way she could, was by teaching us the values of love, tolerance, and understanding. She taught us strength by being out there alone, because at the time my dad was going back and forth to his work in Africa, so she had to do many of these things alone. She gave us love of the family, love of our country, she helped us understand why dad couldn't be there all the time, that life was about sacrifice and sometimes people must struggle, that nothing happens overnight.
My father is a person I look up to more than anything in my life. He started from scratch, he couldn't afford an education because he was brought up without means. He was born an orphan. He really impresses me in how he was able to become, from nothing, such a successful man, with all the struggles and ups and downs and foreign lands he had to go to. And he was always so down to earth, because he never forgot that he came from nothing.
Really he showed me that the impossible in life is possible, that whatever you dream of, you can make it happen if you truly believe that you can. This idea of making the impossible possible followed me throughout my childhood and throughout my adult life. If I'm where I am today it's because of him and what he taught me. I really admire him a lot and I am proud to follow those same values that he taught me.
Of course as a child and later as an adult, when dad went through his ups and downs, I witnessed them. He showed us, as a matter of fact, that even when we have struggles and even when life puts us down so low that we don't know if we'll be able to stand up again, the strength to overcome really starts with believing. I was so honored to have been by his side through so many of these times.
How has becoming a wife and a mother changed your approach to art, photography and now film making with this documentary?

I have been very lucky and I am very grateful to God and to life for this. I am married to a wonderful man that I look up to. He happens to also be incredibly encouraging and always by my side regarding my career and hopes for the future. He has always pushed me forward and reminded me not to feel guilty for not being home all the time. This is something that I think is rare. Usually partners tend to feel as though they've been put in the backseat or neglected when one takes time to pursue their passions. He was never like this. He was always telling me that I should follow what I wanted to do, telling me how happy and proud he is of what I've become. He's understanding and tolerant and lovely and he has been there for me since day one. More than a successful doctor, my husband is also an incredible father and a lover of art. I can't overstate how much this last bit has helped us to grow and flourish together.
As a mother I replicate the values I had growing up. I try to show my kids that life isn't always beautiful but no matter what we should face it and be grateful and understand that all the struggles we go through are lessons that we learn from. I've taught them altruism, I've taught them humility, tolerance, love, how to believe in and fight for their dreams. I've always respected their visions as human beings without enforcing too much direction.
It's interesting, what you said about teaching your children that life isn't always beautiful and that we have to face those moments and grow from them. Do you think that your role in teaching them this is something that's filtered into your most recent film, "Beirut, the Aftermath"?
Yeah because whether we want it or not, our work reflects who we are as human beings. So throughout my entire artistic career my values have been there, you can feel them, you can sense them. Usually an emotion is something you feel. I'm so grateful for this gift to be able to make an emotion physical, to present it as something that you see and not only feel. All my art brings out an emotion, be it positive or negative.
To learn more about Fadia Ahmad, her work, and her most recent documentary, "Beirut, the Aftermath" visit https://www.fadiaahmad.com/.
Why Accidents Involving Self-Driving Cars Are So Complex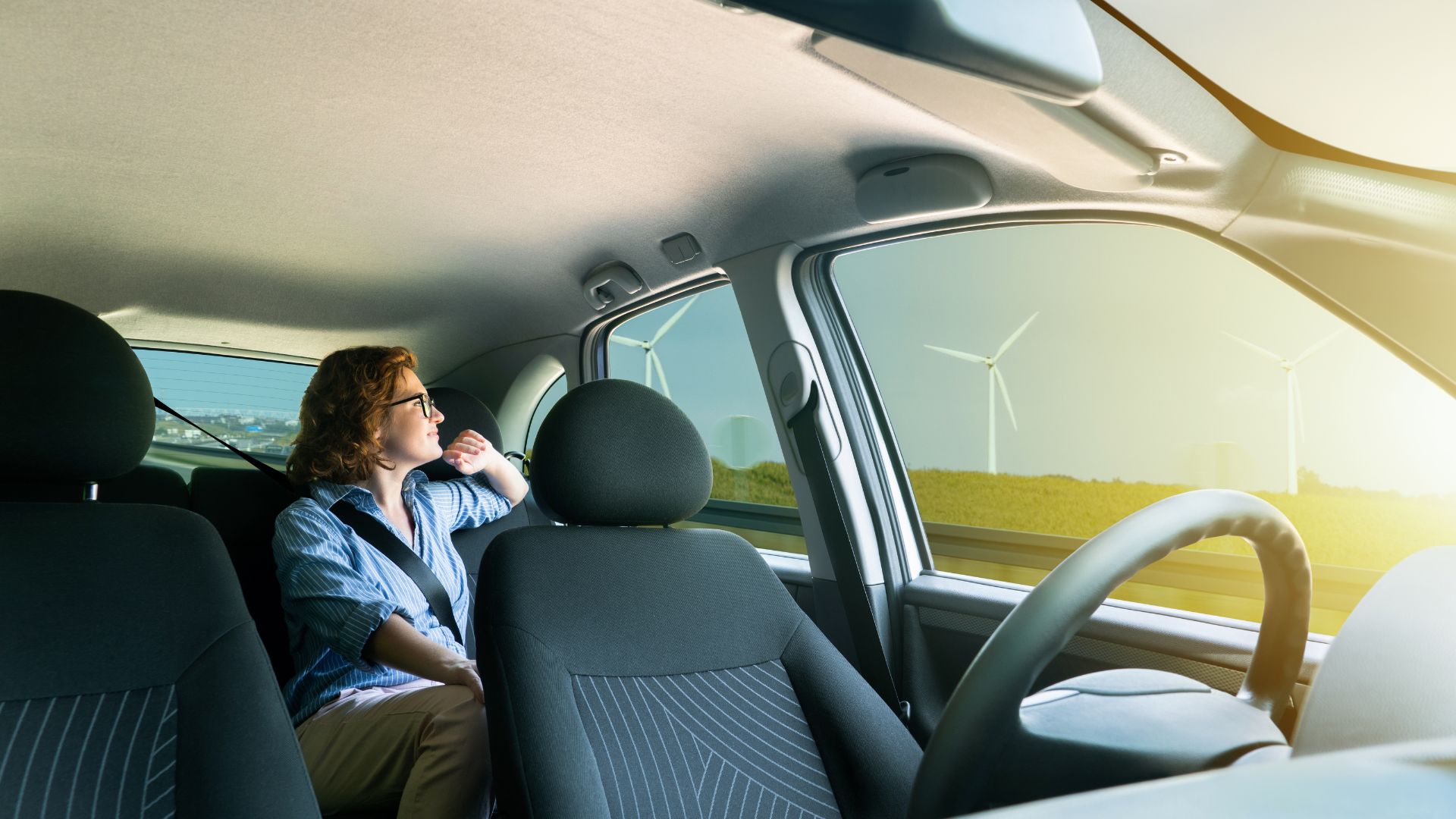 The last two decades have seen technological advancements and innovations improve tremendously. Technologies like video calling and driverless cars, which were only possible in Sci-Fi movies, are now a reality. 
Unlike some other technology faults, driverless car errors can be a matter of life and death. While there is no doubt that driverless cars are the future of driving, a lot still needs to be done before the technology can be considered safe.
They May Not Be As Safe
In the past few years, there have been several stories about vehicles on autopilot causing an accident. Some of these situations would be easily avoidable for a human driver, bringing to question the safety of autonomous features. While accidents involving cars on autopilot usually result in less severe injuries than driver-operated vehicles, a recent study shows that their rate of getting into an accident is slightly higher. 
On average, there are 4.1 crashes per 1 million miles traveled for driver-operated vehicles compared to 9.1 per 1 million miles traveled for vehicles with autonomous driving features.
Misleading Terminologies
Currently, there isn't much regulation on autonomous driving allowances. Most autonomous car makers capitalize on the loopholes in the law to create misleading terminologies regarding vehicles' capabilities, making determining liability a complex issue. 
For example, Tesla refers to its advanced driver-assist feature as autopilot, which drivers can interpret as entirely autonomous. On its website, Tesla states that autopilot is an advanced driver assist feature meant to complement perceptive human drivers, not replace them. Unfortunately, many semi-autonomous car drivers get a sense of false security from the misleading terminology, resulting in devastating accidents. 
Accidents that happen under such circumstances can result in Tesla having liability. Recently, a court in Germany found the "autopilot" tag on tesla vehicles misleading. This means that Tesla could be liable for damages resulting from reliance on the feature. 
Technology Malfunction
Autonomous car makers could also be liable for an accident if a malfunction in their system causes an accident. Malfunctions can result from system failure or even cyber-attacks. 
In 2015, a planned hacking test was conducted on a Jeep. Surprisingly, the hackers were able to access the jeep remotely and stop it while traveling at 70 mph. Accidents that result from system hacking could see car manufacturers having liability because system hacks are outside the driver's control. 
Driver Liability
In January of 2022, a 27-year-old Tesla driver was charged with vehicular manslaughter for hitting and killing two occupants of a Honda Civic at an intersection while on autopilot. This case marked the first time an American was facing criminal charges for autopilot-related accidents, which could set precedence for future accidents involving autopilot features. 
"Autopilot cannot and should not replace attentive driving," says car accident attorney Amy Gaiennie. "All drivers should keep their attention on the road and only use any self-driving assistive technology to complement their safe driving practices."
According to the NHTSA, vehicle control lies with the driver irrespective of how sophisticated its technology is. This means that accidents that result from a driver not playing their part in operating the vehicle can see the motorist carrying liability for the accident.
As it stands, vehicles cannot be considered entirely autonomous, but technology is headed there fast. But until then, the driver must play a significant role in operating a vehicle failure to which they could be liable for damages.