What Happens in Your Personal Injury Claim After a Compensation Settlement?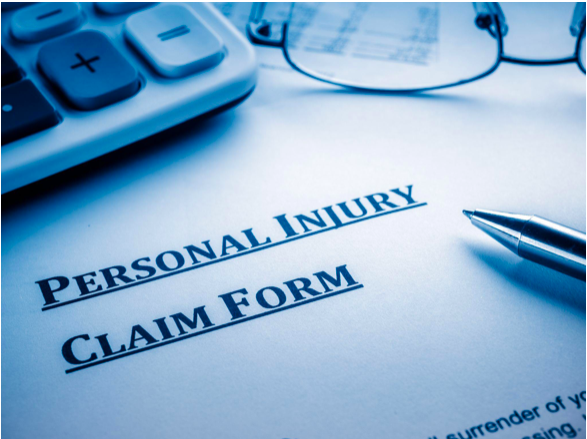 Filing a personal injury claim with a trusted attorney is the first step to receiving compensation after an accident. As the legal case is being pursued, moving forward from there can be confusing if you don't know what to do. Having a legal professional by your side will also increase your chances of winning the case. Read on to understand the process of a personal injury claim and what to expect after the settlement.
What Is a Personal Injury Claim?
A personal injury claim is a legal case filed by an individual, known as the plaintiff, who's been injured as the result of someone else's negligence, known as the defendant. This type of lawsuit is frequently filed by car accident victims when the accident has left them with injuries that negatively affect their quality of life physically and financially.
If this is your situation, then it's advised that you contact an attorney to file your personal injury claim to seek compensation from the at-fault party. They'll guide you on the entire legal procedure and how to get started on your case. Once your claim has been filed and your lawyer has met with the defendant, both parties can agree on the next steps.
Role of Insurers in a Settlement
How you were injured and whose fault it is plays a major role in what your settlement will be. Most often, the defendant is likely to be covered by an insurance policy. This coverage is most often used for injuries sustained by medical negligence or a workplace known as an occupational injury. For this reason, the personal injury reimbursement will be paid for by the defendant or the companies' insurance provider.
Insurers of the person who injured you will also determine the compensation amount. They usually do this by adding up the cost of damages and multiplying it between one and five times the amount. The payout amount is then offered to you and your attorney to accept or negotiate. This is the crucial stage for insurance providers because they're more willing to provide compensation and settle before the case can be taken to court.
Post-Settlement
What happens after depends on where in the legal process the claim ends. If the claim has been settled, then you'll be asked to sign a few official documents that mark the end of the claim's proceedings.
The documents needed to sign are frequently a settlement agreement. This is a type of contract that states the amount of money paid to you and the payment plan of the agreement. It also acknowledges that you accept the terms of your settlement and that the legal proceedings are over.
Take note that once you've signed this contract, it means everything is finalized and your claim is dismissed. After this, no more changes can be made, not even by your lawyer, so be sure to read through carefully and make sure all the information is correct.
The other type of document that could be presented to you is a liability waiver or liability release form. This is used especially by businesses after the payout of an occupational injury.
The liability waiver is essentially an acknowledgment releasing the defendant from the claims that you had brought against them. This is to ensure they can't get sued for the same injury or for any future injuries that could happen by their fault. Signing this form is optional on your part and should only be signed after consulting your lawyer for advice. Your lawyer will then give all the relevant parties a copy of the contracts.
Endnote
What happens after your personal injury claim once you've been compensated is a matter of ending the legal process with official documents. These documents act as proof that the claim has been settled and that all parties agree to the terms of the contract.
On some occasions, particularly within a workplace injury claim, you may be approached to sign a waiver recognizing that you're freeing the company from your claims and therefore can't bring the same claims to them in the future. This type of contract is still fully your choice to sign or reject.
Throughout each step of the claim, it's a wise decision to keep consulting your lawyer for advice on what to do, including after the settlement, to confirm and understand that the agreements are fair and work in your favor. If you're not sure of anything, always seek an expert opinion. Consider the ideas mentioned here as you plan and prepare for your claim.
Director of Beirut Blast Documentary Reveals Untold Story: Artist and Filmmaker Fadia Ahmad Shares How Her Personal Life Has Shaped Her Work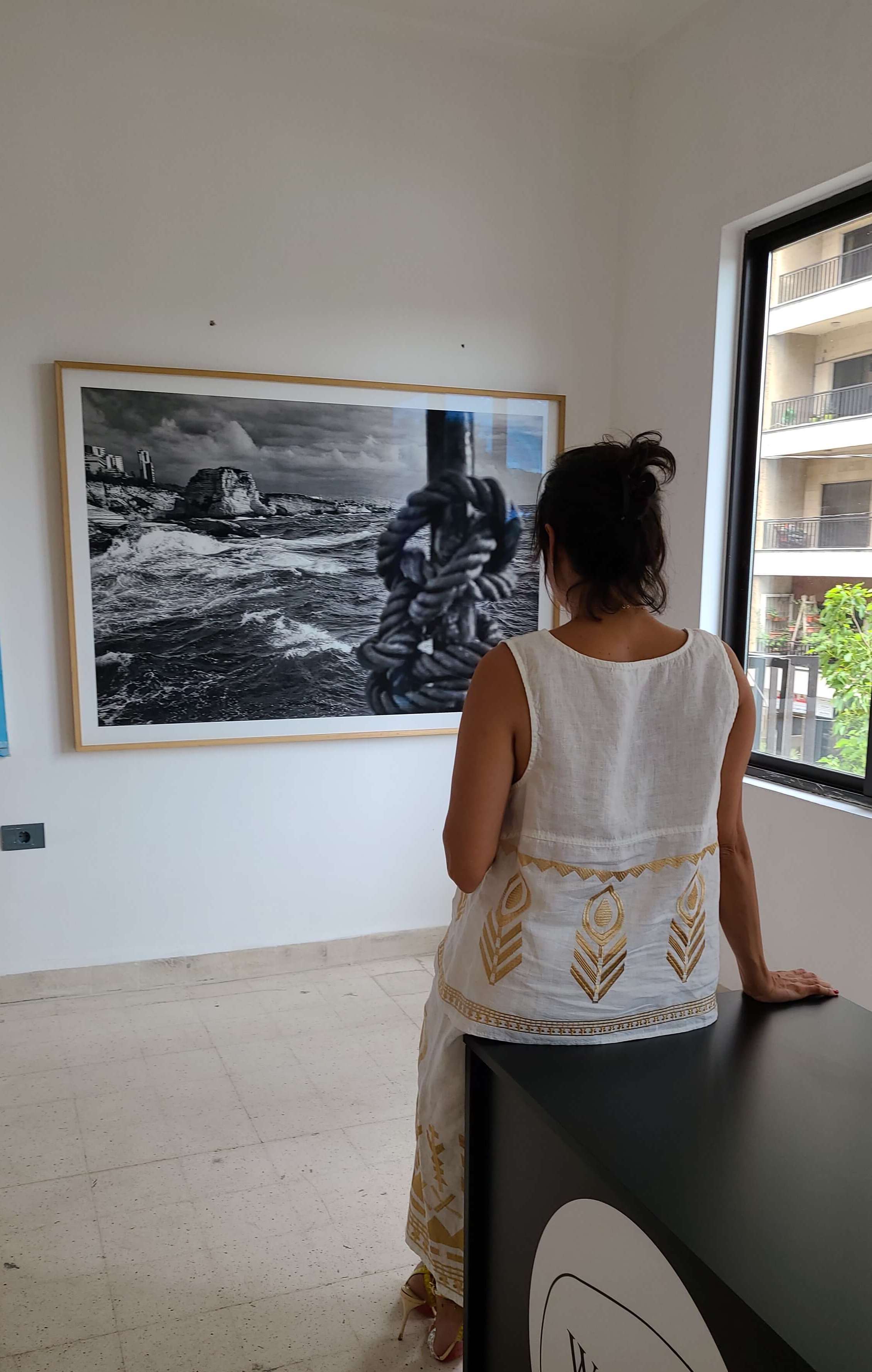 Photographer, artist, and filmmaker Fadia Ahmad is well known among the local Beirut art community, and increasingly so internationally, as her first ever documentary, "Beirut, the Aftermath" takes to festival screens around the world. In conjunction with her critically acclaimed series, "Beyrouth-Beirut", the film continues Ahmad's legacy for adeptly capturing the climate and ethos of a city on the edge.
Since returning to Lebanon, her home country, after a life spent exiled by civil war, the Lebanese artist has relentlessly pursued a higher understanding of identity, belonging, and now, justice. Often lacking from discussions of her work, however, are perspectives that question how her life and experiences as a daughter, wife, and mother have molded her voice and portfolio. I had the pleasure of asking Ahmad a number of questions regarding her personal life and how it has shaped her as an artist.
You grew up in Spain, what was that like for you? Did you feel as though you belonged there?
Yes, I grew up in Spain. I was born immediately before the start of the Lebanese Civil War on March 29, 1975. Little did I know back then that Spain would become my country of adoption. I really had a wonderful childhood. I was very blessed and I'm very grateful for what Spain gave me. As a child, it gave me security. It gave me an education. It gave me tolerance. It was a cosmopolitan place and I was raised seeing different kinds of cultures, different kinds of people. Something I'm truly grateful for is that I grew up in a Mediterranean country. Mediterranean people are warm, loving, friendly people. It was a beautiful way for me to grow up and learn from. In the beginning, I thought that Spain was my only country and that I must have been 100% Spanish. My parents, especially my mom, would remind me 'you are Spanish at heart, yes, but you should never forget that you are also rooted elsewhere'.
Do you think that these lessons that you grew up with in Spain fostered something within yourself that was important to bring to Lebanon?
Yes. I think it's important for each and every human being to know that we can learn from one another. What makes us evolve, what makes us grow, is our ability to adapt. When you get to learn about other cultures, other people, other ways of seeing life and looking at your own life, you realize that through this process you become a better human being. You have more tolerance. You are better able to accept the other. Your heart is more full and your mind is more complete.
Did you feel, growing up in Spain, that something was missing because of where you came from?
Because of my name, Fadia Ahmad, I was always asked 'where do you come from?'. For me, not really knowing where my country of origin was, not knowing what my people looked like, it was very difficult to answer that question. I grew up not knowing where I was from. All I knew was that it was a country of war and conflict, but other than that I had no idea what Lebanon and what my people were like. It's important for a person to understand things. Since 'home' was not something I understood, I had this sense that I was missing something from my life. I was eager and I was longing to understand where I come from.
How do you remember your return to Beirut?
My family was, of course, very happy that the war was over. I followed my parents' decision to come back home. I was looking forward to it and I was so happy that after all these years I was going to see and witness this place that I come from. When I reached Lebanon I had such high expectations. In the first few years, I was incredibly disappointed. When you imagine something, it's always better than the reality. You tend to make it more beautiful. It was like coming back to a fairytale that I had dreamed of and, we know of course, that it was anything but a fairytale.
You mentioned briefly your parents. How has your role as a daughter shaped you as a person and inspired you as an artist?

My parents were very inspirational to me. I'm a daughter in a very big family. We're a family of nine children. So, the way my mother brought up this family, the best way she could, was by teaching us the values of love, tolerance, and understanding. She taught us strength by being out there alone, because at the time my dad was going back and forth to his work in Africa, so she had to do many of these things alone. She gave us love of the family, love of our country, she helped us understand why dad couldn't be there all the time, that life was about sacrifice and sometimes people must struggle, that nothing happens overnight.
My father is a person I look up to more than anything in my life. He started from scratch, he couldn't afford an education because he was brought up without means. He was born an orphan. He really impresses me in how he was able to become, from nothing, such a successful man, with all the struggles and ups and downs and foreign lands he had to go to. And he was always so down to earth, because he never forgot that he came from nothing.
Really he showed me that the impossible in life is possible, that whatever you dream of, you can make it happen if you truly believe that you can. This idea of making the impossible possible followed me throughout my childhood and throughout my adult life. If I'm where I am today it's because of him and what he taught me. I really admire him a lot and I am proud to follow those same values that he taught me.
Of course as a child and later as an adult, when dad went through his ups and downs, I witnessed them. He showed us, as a matter of fact, that even when we have struggles and even when life puts us down so low that we don't know if we'll be able to stand up again, the strength to overcome really starts with believing. I was so honored to have been by his side through so many of these times.
How has becoming a wife and a mother changed your approach to art, photography and now film making with this documentary?

I have been very lucky and I am very grateful to God and to life for this. I am married to a wonderful man that I look up to. He happens to also be incredibly encouraging and always by my side regarding my career and hopes for the future. He has always pushed me forward and reminded me not to feel guilty for not being home all the time. This is something that I think is rare. Usually partners tend to feel as though they've been put in the backseat or neglected when one takes time to pursue their passions. He was never like this. He was always telling me that I should follow what I wanted to do, telling me how happy and proud he is of what I've become. He's understanding and tolerant and lovely and he has been there for me since day one. More than a successful doctor, my husband is also an incredible father and a lover of art. I can't overstate how much this last bit has helped us to grow and flourish together.
As a mother I replicate the values I had growing up. I try to show my kids that life isn't always beautiful but no matter what we should face it and be grateful and understand that all the struggles we go through are lessons that we learn from. I've taught them altruism, I've taught them humility, tolerance, love, how to believe in and fight for their dreams. I've always respected their visions as human beings without enforcing too much direction.
It's interesting, what you said about teaching your children that life isn't always beautiful and that we have to face those moments and grow from them. Do you think that your role in teaching them this is something that's filtered into your most recent film, "Beirut, the Aftermath"?
Yeah because whether we want it or not, our work reflects who we are as human beings. So throughout my entire artistic career my values have been there, you can feel them, you can sense them. Usually an emotion is something you feel. I'm so grateful for this gift to be able to make an emotion physical, to present it as something that you see and not only feel. All my art brings out an emotion, be it positive or negative.
To learn more about Fadia Ahmad, her work, and her most recent documentary, "Beirut, the Aftermath" visit https://www.fadiaahmad.com/.