DJ Johnson is the next all star Basketball Player to Lookout for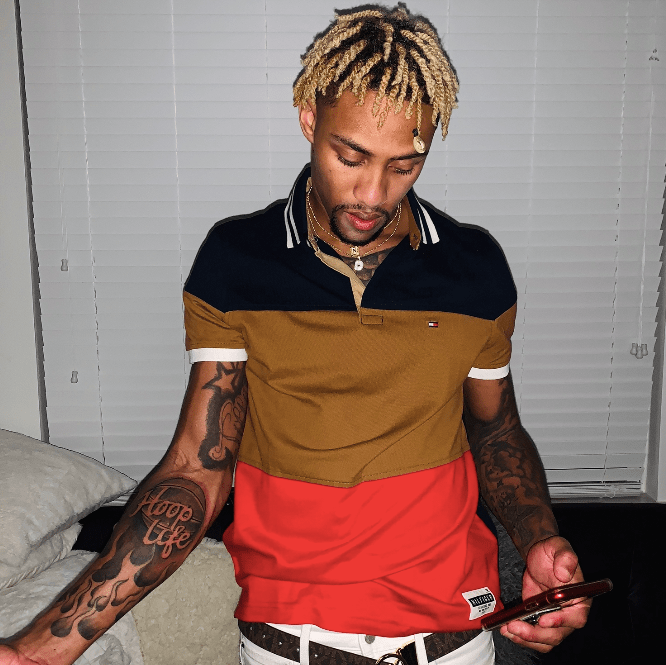 DJ Johnson maybe 22 years old, but he has his life figured out the right way. He was born in San Antonio, Texas. There he went to James Madison high school. Since he was a kid, he liked to play basketball and dreamt of making it a career.
He studied at Saint Philip's College from 2016–2017, then transferred to Victoria college from 2017–2018. When he was in the first year at the Victoria College, DJ Johnson received the award for Male Athlete Academic Award for having the highest GPA in the men's basketball program.
His accomplishments were significant, so he got an offer from Mount Mercy University to play basketball at there school from 2018–2020. However, he is currently looking to complete his final year in a different university. DJ Johnson is the example of a class of people who turn their dreams into reality.
The reason he has been able to accomplish his goals and dream more is because of his idols. He has greatly been influenced by Michael Jordan, Kobe Bryant, LeBron James, Kevin Durant, Kawaii Leonard, James Harden, Russell Rosebrook, and Paul George.
Other than his singular dedication and hard work, he believes in the power of almighty. He trusts that the Lord has plans for him. DJ Johnson not only plays basketball but in his time, he also does networking. He networks online to hustle and make some money by connecting with different entrepreneurs.
DJ Johnson is a man who loves his family. His ultimate dream is to go ahead in his basketball career as a pro player or as a full-time head college basketball coach. In the next few years, he wants to marry the love of his life Natasha Popovich, travel the world, and give birth to twins.
What is Adventure Sports Travel Insurance and Who Needs It?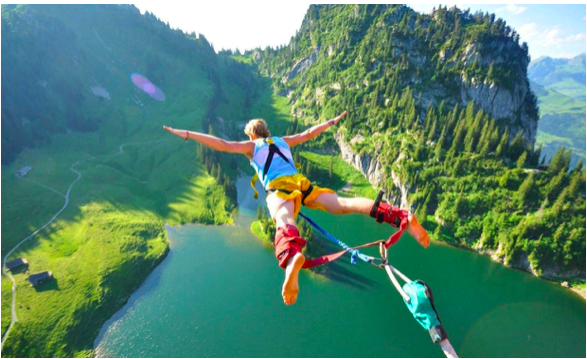 It isn't a surprise that odd things happen, especially during travel. And, when you're engaging in adventure sports or activities, you invite a lot of risks in your life. This is where you need to invest in adventure sports travel insurance. Why? It gives you a little backup when situations go out of control.
Life's unexpected events occur when we least expect them. No matter whether you're a travel freak or an athlete, you'll never wish to cancel a trip or call off adventurous sports participation. A travel insurance plan will cover you from all sides, saving your hospital charges and medical expenditure in a foreign country.
What is adventure sports travel insurance?
Adventure sports travel insurance saves you from extensive hospital bills when you are far away from your homeland. These sports travel insurance plans cover accidents, sickness, travel assistance, accidental deaths, and repatriation of remains, medical emergencies and evacuation, lost luggage, dental care, prescriptions, hospitalization, doctor visits, urgent care, and even COVID-19.
However, there're multiple policies- all of them are designed to protect you financially in a foreign land when things go awry.
Which sports are covered in sports travel insurance?
Various hazardous sports are played all over the world. Archery, swimming, golf, tennis, cross country, volleyball, track, cheerleading, fencing, karate, gymnastics, hockey, basketball, polo, soccer, ballet, rowing, polo, rugby, equestrian, and lacrosse are some of the sports that are included in sports insurance plans.
Besides, some insurers also offer coverage to extreme sports and high-risk activities like, paragliding, ice climbing, bungee jumping, parachuting, mountaineering, caving, snorkeling, fishing, scuba diving, running with the bulls, wind surfing, zip lining, hot air ballooning and skydiving- all of them ensuring medical protection.
Who needs sports insurance?
Sports can be either passion or a profession for you. Adventure sports insurance plans are generally purchased by sports fanatics, athletes, runners, players, and even adrenaline junkies. Getting severely injured while playing will not only ruin your future game or trip but will also cost you an arm a leg to get treated.
Sports medical coverage becomes exceptionally crucial when you are traveling outside your country or taking part in perilous activities. Be particular when choosing an insurance plan because not all may fit your needs. Most comprehensive travel plans can cover everything that you need. It's recommended to talk to your insurer before making a final call.
Any perks?
A lot! Sports health insurance policies cover all activities, from basketball, tennis and golf to river rafting, mountain climbing. No matter which sports you are into, the comprehensive programs can guard you entirely.
Another benefit of getting insured is the protection of luggage and documents. Traveling from one country to another involves various risks, and loss of baggage is one of them. On purchasing medical coverage, you can rest be assured that your belongings are safe.
Additionally, you receive an extended medical benefit that includes doctor fees, hospital charges, prescription drugs and COVID-19 support. Apart from shielding you from a sports injury, the plans safeguard you from other illnesses and unfortunate events.
Let's sum up!
Adventure sports coverage is essential for everyone, even if you are not a sportsperson. When your sports coverage included in your travel insurance, you can enjoy a stress-free trip and indulge in all the adventurous activities that have been on your wish list.
Overseas adventures can be risky, especially when your friends or families do not accompany you. The best part about this is you can opt for any plan from any part of the country. Review the programs, get the quotes, and then settle for the one that gives you the maximum coverage.