Passionate Athlete & a Certified Speed Trainer, Eric Birdsong, Helps Dedicated Athletes Land on Perfect Opportunities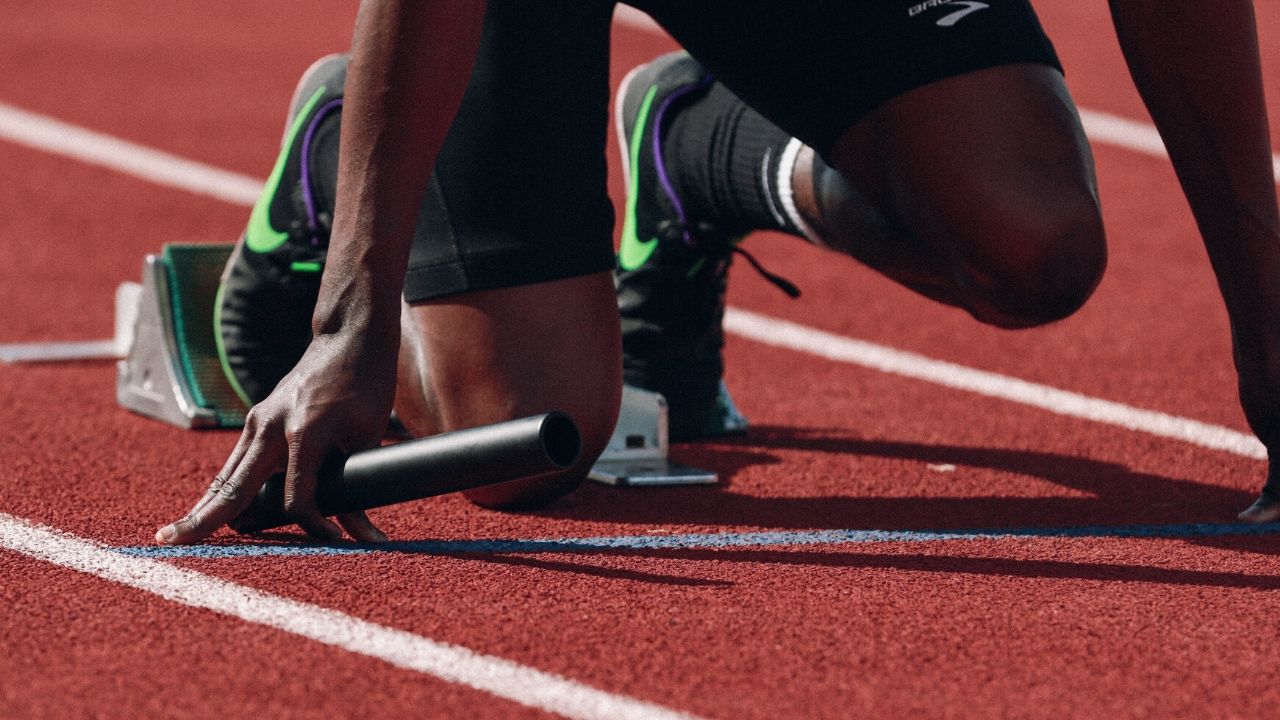 For some people, dreams are a significant motivator in life, while for others, it is nothing but a meaningless collection of thoughts. Dreaming is one of the most powerful qualities in humans. Oscar Wilde, the most famous Irish poet, described dreamers and their power in the most beautiful manner. He stated, "A dreamer is one who can only find his way by moonlight, and his punishment is that he sees the dawn before the rest of the world."
People who dare to dream are those with courage, and no one in this world is more powerful than a dreamer who turns their dream into a reality. Some people dream about landing the perfect job, some want to travel the world, there are people who want to change the world, and there are others who wish to establish themselves as a top athlete. It is essential to understand that no dream is unachievable. A person who has the will power, determination, right tools, and the perfect mentor, can turn their dreams into life.
A father, veteran, and a passionate athlete, Eric Lamont Birdsong, serves as a mentor for all students who want to establish a career in sports. He is a Certified Speed Trainer who is passionate about sports himself and is dedicated to helping people achieve their athletic dreams. Born in Saint Louis, Missouri, on March 11, 1980, Eric was a military kid as his father, Eric Birdsong SR, was in the armed forces. 
Since his childhood, Eric was taught discipline, organization, and living with his father helped him develop a deep admiration for the armed forces. Along with this, the young boy loved playing sports football and track & field as his favorite sports.
Coming Face to Face with Life's True Purpose
Following the footsteps of his father, Eric joined the U.S Army in 1999, served five years on active duty, and almost six years in the U.S Army Reserves. He was promoted to the rank of Sergeant in the U.S. Army on October 12, 2006, becoming a Noncommissioned officer. However, he retired in 2010, serving eleven years in the forces due to injuries sustained in Iraq, while his father spent 26 years.
His retirement from the military was followed by the completion of his Bachelor's degree in Business Administration with a concentration in management and a Master of Business Administration from Trident University International. Eric is married to Adriana Birdsong, a licensed Clinical Social Worker and therapist. They have three kids Demaijah, Isaiah, and, Faith.
His oldest son, Demaijah, just like his father, was passionate about sports. He started as a football player in middle school and even ran track. In many instances, he expressed his admiration for sports and told his father that he wanted to play sports in college. To help his son achieve his dream, Eric spent hundreds of dollars on hiring trainers, and nothing was helping Demaijah strengthen his skills.
Finally, Eric took upon himself to train his son and help him achieve his dream. Starting with books on anatomy and physiology, sprinting techniques, and physics, he developed strong concepts of the law of gravity. In addition to this, he attended paid seminars while acquiring knowledge from Olympic coaches and professional bodybuilders.
Desperate to help his son acquire fantastic opportunities, Eric enrolled in a speed training course after it was suggested by Ken Taylor, who played for the Chicago bears and also won a Super Bowl. He then became a Certified Speed Trainer in 2014.
Eric's hard work, dedication, and hope to see his son become a successful athlete, was able to help his son get athletic scholarships offers from multiple colleges. He won all his races the junior year and qualified for the regional 100-meter race. Winning all those races were good enough to get him multiple scholarships offers from top schools. In addition to this, Eric found his calling as a coach/speed trainer.
Helping Aspiring Athletes Land on Life-Changing Opportunities
Eric's hard work paid off when his son became a student-athlete, 100 meters, and 200-meter sprinter in college with an athletic scholarship. His son was one of the top sprinters in Texas. The passionate father realized that providing speed training was the ultimate goal of his life. He strengthened his foundation by correcting his flaws to become a training expert. He achieved his goal by reading books about the working of the body and muscles that have an impact on sprinting.
Eric gathered all his knowledge and learnings to create an effective training regimen through which he helped his son become a top athlete in the state. His son's success attracted athletes from different high schools. Not only does he offer speed training to aspiring athletes, but he is also on his way to release a guidebook that serves as an exceptional tool for those trying to land on life-changing athletic opportunities. The book, "Speed Creates Opportunity," is set to be published in September 2020.
It is a how-to book that teaches athletes effective tactics to get faster. It introduces smart running techniques and workout routines that Eric used while training his son, who became one of the top high school sprinters in Texas. Eric has talked about all the events that took place in El Paso, Texas, between 2014 and the present.
In addition to speed training tactics, customizable workout routines, and background of Eric, the book will offer guidance to students to navigate through university websites to get the information needed without having to call or email a college coach. Moreover, it will also include example emails that were used to reach out to college coaches to see if they were interested in recruiting his son. All-in-all the book is a complete guide that will increase the chances of an athlete to land on amazing athletic scholarships.
It is people like Eric, who serves as the perfect mentors for people who want to achieve their dreams. The African-American Speed Training Coach has helped several students excel in their sport, and land on scholarship programs will serve as a crucial stepping stone for their athletic careers.
Aaron Rodgers Signs $150m Contract as Green Bay Packers Retain Star Quarterback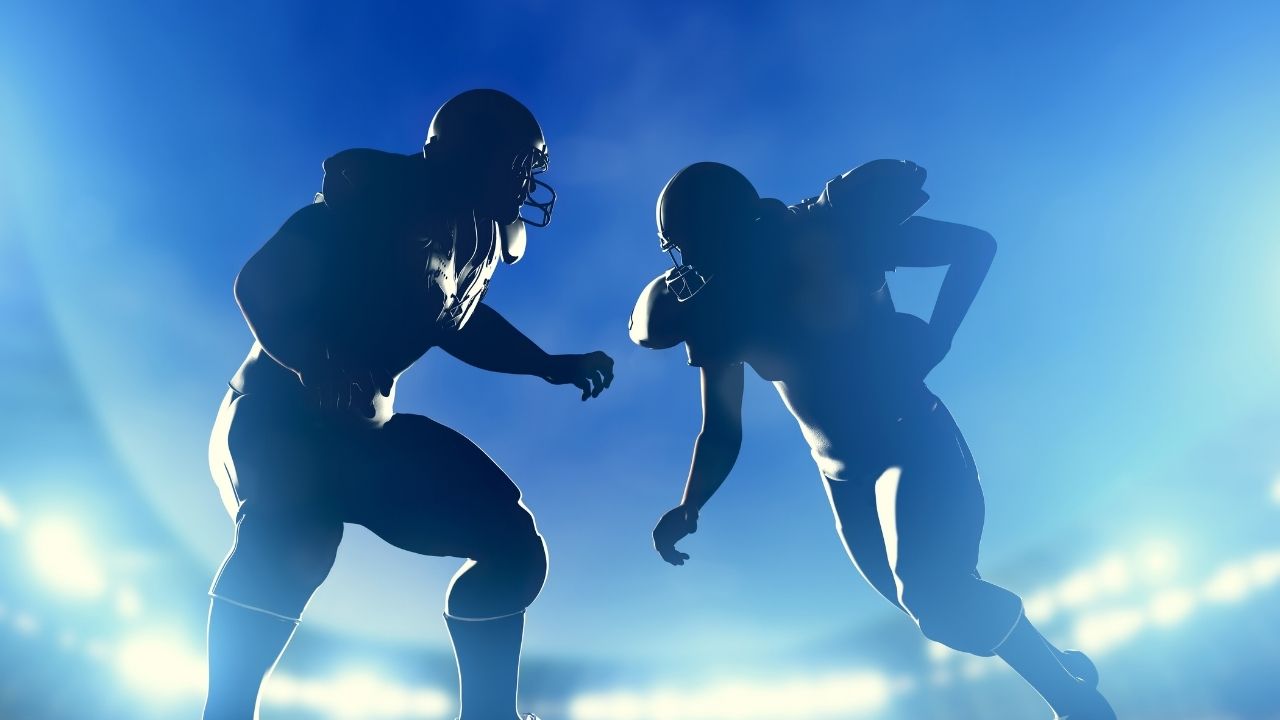 If you are a Green Bay Packers fan, then the news that Aaron Rodgers has pledged himself to the Lambeau Field franchise for another three years will be music to your ears. The veteran quarterback has completed back-to-back NFL MVP award-winning seasons, and many may have feared that another offseason filled with 'will-he, won't he' rumors were on the cards, but that's now been neatly avoided.
38-year-old Rodgers has put pen to paper on a deal that will net him a massive $150m and makes him the best-paid player in the league. His first year will amount to $41m, the second is worth $59, and his third will work out at $49m. That may seem like a hefty sum, but Rodgers reportedly actually turned down a higher amount, knowing that doing so would free up money to improve the deals of other players (and possible newcomers to the Packers ranks).
The retention of Rodgers will, of course, offer a massive boost to Matt LaFleur's team's push for a Super Bowl title, and if you take a look at any odds comparison site, you'll see that Green Bay are now at around the (+1100) mark, meaning that only the Buffalo Bills, the Kansas City Chiefs and the Tampa Bay Buccaneers are ahead of them in the betting.
Rodgers has been in superb form over the past few seasons, showing that age hasn't caught up with him, and there is certainly plenty more left in the tank. Next season will be his 18th with the Packers, and he has led his team to the playoffs in each of the past three campaigns. 
During that period, the Packers have a 39-6 record in regular-season action, which is a frightening level of consistency, and keeping such a hugely talented player at the team is something that has been widely applauded.
Green Bay general manager Brian Gutekunst remarked;
"We are very pleased to be able to come to an agreement with Aaron that keeps him in Green Bay,"
"His play on the field and leadership in our locker room remain vital in our pursuit of another Super Bowl title. The agreement also allows us to maintain and enhance what we feel is already a very competitive roster."
The new deal for Rodgers has left back-up QB Jordan Love considering his options, and one imagines he may look to leave Green Bay in order to find game time elsewhere. 
On that point, comments from LaFleur suggest that they may not stand in his way, should he indeed look to find a new team;
"Jordan's come a long way," 
"I still think, with any young player that hasn't gotten maybe the experience up to this point, there's still a lot of room for growth. So I think it's going to be an important offseason, that when he does come back, it's making sure that his footwork is sharp, that he's on the details of what we're trying to accomplish on each and every play and all the concepts, really a mastery of the offense, and just the command that he has. I know he takes that to heart, and he takes it very personally, and he'll do whatever he can to be his best."
One thing is for sure. Trying to force your way from behind the shadow of such an accomplished player, such as Aaron Rodgers, isn't something that can be easily achieved. Hence the likely need to move on rather than sit on the sidelines for another three years.