Passionate Athlete & a Certified Speed Trainer, Eric Birdsong, Helps Dedicated Athletes Land on Perfect Opportunities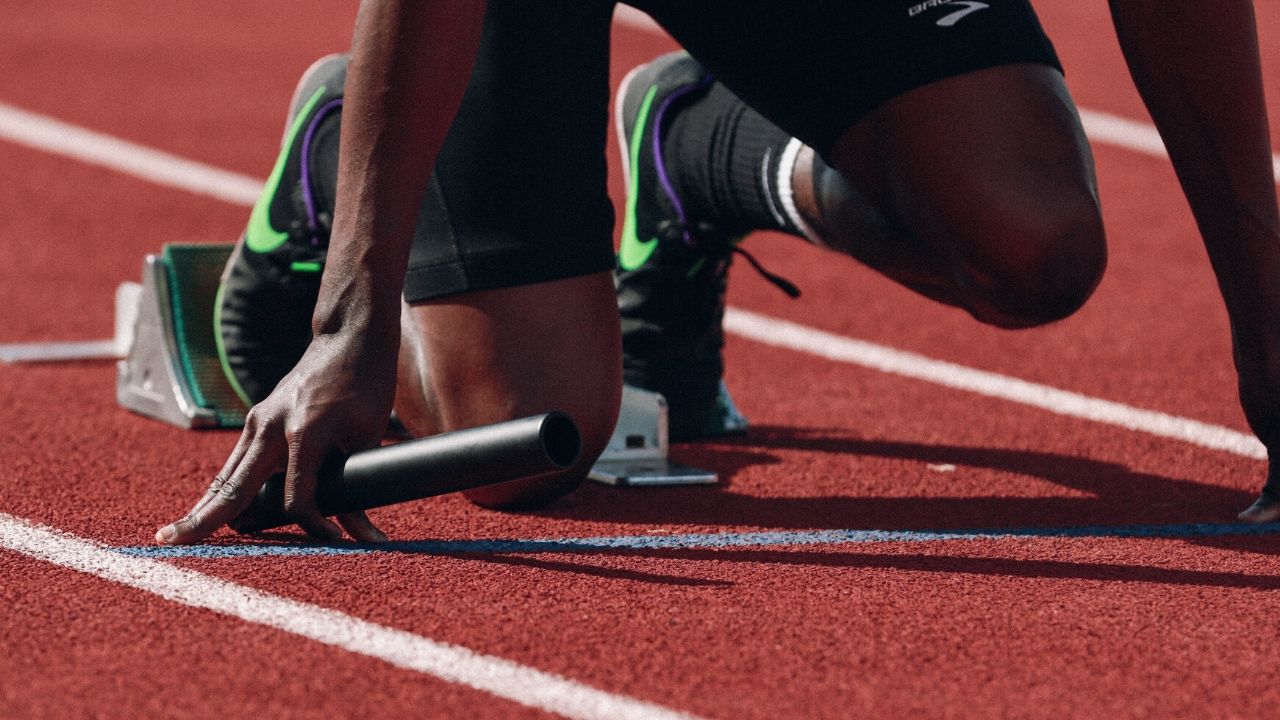 For some people, dreams are a significant motivator in life, while for others, it is nothing but a meaningless collection of thoughts. Dreaming is one of the most powerful qualities in humans. Oscar Wilde, the most famous Irish poet, described dreamers and their power in the most beautiful manner. He stated, "A dreamer is one who can only find his way by moonlight, and his punishment is that he sees the dawn before the rest of the world."
People who dare to dream are those with courage, and no one in this world is more powerful than a dreamer who turns their dream into a reality. Some people dream about landing the perfect job, some want to travel the world, there are people who want to change the world, and there are others who wish to establish themselves as a top athlete. It is essential to understand that no dream is unachievable. A person who has the will power, determination, right tools, and the perfect mentor, can turn their dreams into life.
A father, veteran, and a passionate athlete, Eric Lamont Birdsong, serves as a mentor for all students who want to establish a career in sports. He is a Certified Speed Trainer who is passionate about sports himself and is dedicated to helping people achieve their athletic dreams. Born in Saint Louis, Missouri, on March 11, 1980, Eric was a military kid as his father, Eric Birdsong SR, was in the armed forces. 
Since his childhood, Eric was taught discipline, organization, and living with his father helped him develop a deep admiration for the armed forces. Along with this, the young boy loved playing sports football and track & field as his favorite sports.
Coming Face to Face with Life's True Purpose
Following the footsteps of his father, Eric joined the U.S Army in 1999, served five years on active duty, and almost six years in the U.S Army Reserves. He was promoted to the rank of Sergeant in the U.S. Army on October 12, 2006, becoming a Noncommissioned officer. However, he retired in 2010, serving eleven years in the forces due to injuries sustained in Iraq, while his father spent 26 years.
His retirement from the military was followed by the completion of his Bachelor's degree in Business Administration with a concentration in management and a Master of Business Administration from Trident University International. Eric is married to Adriana Birdsong, a licensed Clinical Social Worker and therapist. They have three kids Demaijah, Isaiah, and, Faith.
His oldest son, Demaijah, just like his father, was passionate about sports. He started as a football player in middle school and even ran track. In many instances, he expressed his admiration for sports and told his father that he wanted to play sports in college. To help his son achieve his dream, Eric spent hundreds of dollars on hiring trainers, and nothing was helping Demaijah strengthen his skills.
Finally, Eric took upon himself to train his son and help him achieve his dream. Starting with books on anatomy and physiology, sprinting techniques, and physics, he developed strong concepts of the law of gravity. In addition to this, he attended paid seminars while acquiring knowledge from Olympic coaches and professional bodybuilders.
Desperate to help his son acquire fantastic opportunities, Eric enrolled in a speed training course after it was suggested by Ken Taylor, who played for the Chicago bears and also won a Super Bowl. He then became a Certified Speed Trainer in 2014.
Eric's hard work, dedication, and hope to see his son become a successful athlete, was able to help his son get athletic scholarships offers from multiple colleges. He won all his races the junior year and qualified for the regional 100-meter race. Winning all those races were good enough to get him multiple scholarships offers from top schools. In addition to this, Eric found his calling as a coach/speed trainer.
Helping Aspiring Athletes Land on Life-Changing Opportunities
Eric's hard work paid off when his son became a student-athlete, 100 meters, and 200-meter sprinter in college with an athletic scholarship. His son was one of the top sprinters in Texas. The passionate father realized that providing speed training was the ultimate goal of his life. He strengthened his foundation by correcting his flaws to become a training expert. He achieved his goal by reading books about the working of the body and muscles that have an impact on sprinting.
Eric gathered all his knowledge and learnings to create an effective training regimen through which he helped his son become a top athlete in the state. His son's success attracted athletes from different high schools. Not only does he offer speed training to aspiring athletes, but he is also on his way to release a guidebook that serves as an exceptional tool for those trying to land on life-changing athletic opportunities. The book, "Speed Creates Opportunity," is set to be published in September 2020.
It is a how-to book that teaches athletes effective tactics to get faster. It introduces smart running techniques and workout routines that Eric used while training his son, who became one of the top high school sprinters in Texas. Eric has talked about all the events that took place in El Paso, Texas, between 2014 and the present.
In addition to speed training tactics, customizable workout routines, and background of Eric, the book will offer guidance to students to navigate through university websites to get the information needed without having to call or email a college coach. Moreover, it will also include example emails that were used to reach out to college coaches to see if they were interested in recruiting his son. All-in-all the book is a complete guide that will increase the chances of an athlete to land on amazing athletic scholarships.
It is people like Eric, who serves as the perfect mentors for people who want to achieve their dreams. The African-American Speed Training Coach has helped several students excel in their sport, and land on scholarship programs will serve as a crucial stepping stone for their athletic careers.
What is Adventure Sports Travel Insurance and Who Needs It?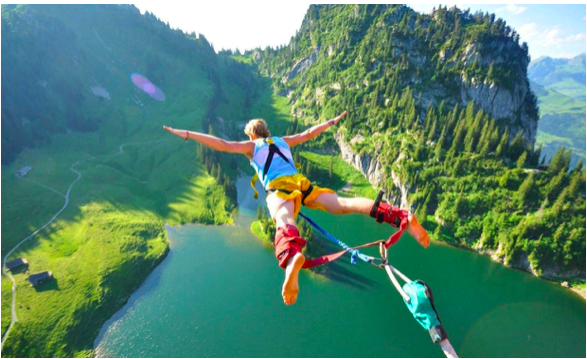 It isn't a surprise that odd things happen, especially during travel. And, when you're engaging in adventure sports or activities, you invite a lot of risks in your life. This is where you need to invest in adventure sports travel insurance. Why? It gives you a little backup when situations go out of control.
Life's unexpected events occur when we least expect them. No matter whether you're a travel freak or an athlete, you'll never wish to cancel a trip or call off adventurous sports participation. A travel insurance plan will cover you from all sides, saving your hospital charges and medical expenditure in a foreign country.
What is adventure sports travel insurance?
Adventure sports travel insurance saves you from extensive hospital bills when you are far away from your homeland. These sports travel insurance plans cover accidents, sickness, travel assistance, accidental deaths, and repatriation of remains, medical emergencies and evacuation, lost luggage, dental care, prescriptions, hospitalization, doctor visits, urgent care, and even COVID-19.
However, there're multiple policies- all of them are designed to protect you financially in a foreign land when things go awry.
Which sports are covered in sports travel insurance?
Various hazardous sports are played all over the world. Archery, swimming, golf, tennis, cross country, volleyball, track, cheerleading, fencing, karate, gymnastics, hockey, basketball, polo, soccer, ballet, rowing, polo, rugby, equestrian, and lacrosse are some of the sports that are included in sports insurance plans.
Besides, some insurers also offer coverage to extreme sports and high-risk activities like, paragliding, ice climbing, bungee jumping, parachuting, mountaineering, caving, snorkeling, fishing, scuba diving, running with the bulls, wind surfing, zip lining, hot air ballooning and skydiving- all of them ensuring medical protection.
Who needs sports insurance?
Sports can be either passion or a profession for you. Adventure sports insurance plans are generally purchased by sports fanatics, athletes, runners, players, and even adrenaline junkies. Getting severely injured while playing will not only ruin your future game or trip but will also cost you an arm a leg to get treated.
Sports medical coverage becomes exceptionally crucial when you are traveling outside your country or taking part in perilous activities. Be particular when choosing an insurance plan because not all may fit your needs. Most comprehensive travel plans can cover everything that you need. It's recommended to talk to your insurer before making a final call.
Any perks?
A lot! Sports health insurance policies cover all activities, from basketball, tennis and golf to river rafting, mountain climbing. No matter which sports you are into, the comprehensive programs can guard you entirely.
Another benefit of getting insured is the protection of luggage and documents. Traveling from one country to another involves various risks, and loss of baggage is one of them. On purchasing medical coverage, you can rest be assured that your belongings are safe.
Additionally, you receive an extended medical benefit that includes doctor fees, hospital charges, prescription drugs and COVID-19 support. Apart from shielding you from a sports injury, the plans safeguard you from other illnesses and unfortunate events.
Let's sum up!
Adventure sports coverage is essential for everyone, even if you are not a sportsperson. When your sports coverage included in your travel insurance, you can enjoy a stress-free trip and indulge in all the adventurous activities that have been on your wish list.
Overseas adventures can be risky, especially when your friends or families do not accompany you. The best part about this is you can opt for any plan from any part of the country. Review the programs, get the quotes, and then settle for the one that gives you the maximum coverage.