Passionate Athlete & a Certified Speed Trainer, Eric Birdsong, Helps Dedicated Athletes Land on Perfect Opportunities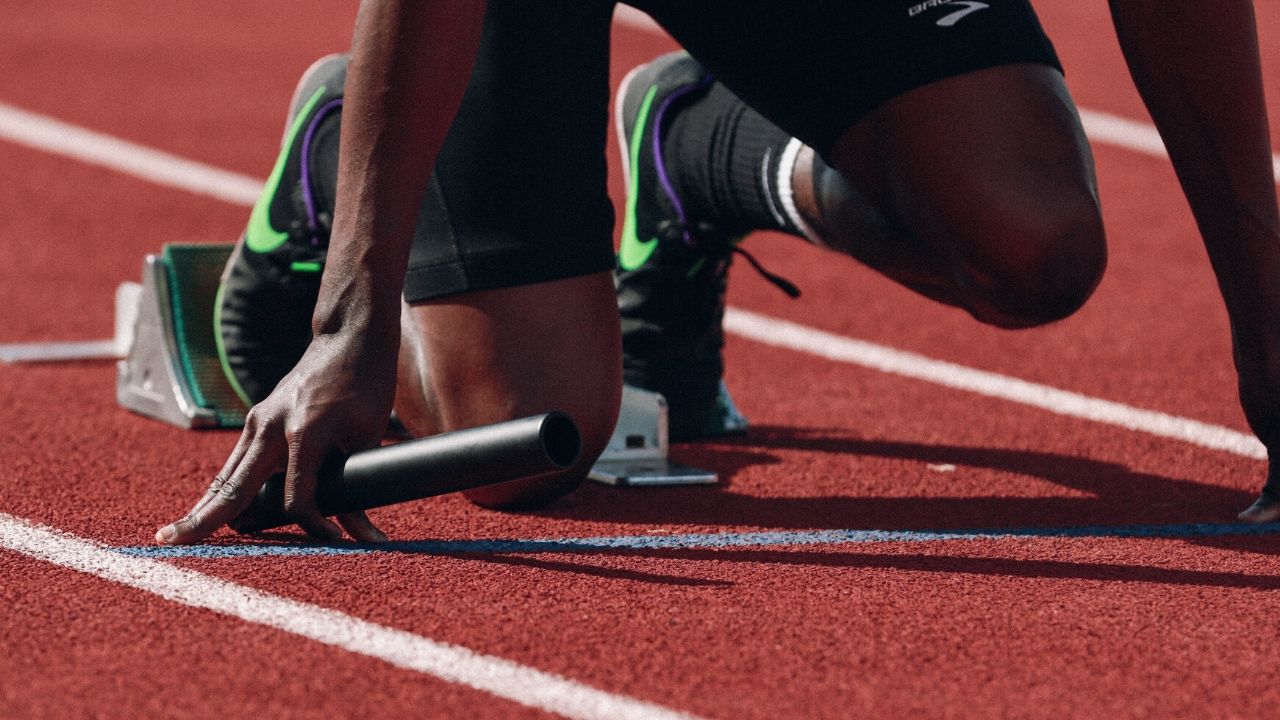 For some people, dreams are a significant motivator in life, while for others, it is nothing but a meaningless collection of thoughts. Dreaming is one of the most powerful qualities in humans. Oscar Wilde, the most famous Irish poet, described dreamers and their power in the most beautiful manner. He stated, "A dreamer is one who can only find his way by moonlight, and his punishment is that he sees the dawn before the rest of the world."
People who dare to dream are those with courage, and no one in this world is more powerful than a dreamer who turns their dream into a reality. Some people dream about landing the perfect job, some want to travel the world, there are people who want to change the world, and there are others who wish to establish themselves as a top athlete. It is essential to understand that no dream is unachievable. A person who has the will power, determination, right tools, and the perfect mentor, can turn their dreams into life.
A father, veteran, and a passionate athlete, Eric Lamont Birdsong, serves as a mentor for all students who want to establish a career in sports. He is a Certified Speed Trainer who is passionate about sports himself and is dedicated to helping people achieve their athletic dreams. Born in Saint Louis, Missouri, on March 11, 1980, Eric was a military kid as his father, Eric Birdsong SR, was in the armed forces. 
Since his childhood, Eric was taught discipline, organization, and living with his father helped him develop a deep admiration for the armed forces. Along with this, the young boy loved playing sports football and track & field as his favorite sports.
Coming Face to Face with Life's True Purpose
Following the footsteps of his father, Eric joined the U.S Army in 1999, served five years on active duty, and almost six years in the U.S Army Reserves. He was promoted to the rank of Sergeant in the U.S. Army on October 12, 2006, becoming a Noncommissioned officer. However, he retired in 2010, serving eleven years in the forces due to injuries sustained in Iraq, while his father spent 26 years.
His retirement from the military was followed by the completion of his Bachelor's degree in Business Administration with a concentration in management and a Master of Business Administration from Trident University International. Eric is married to Adriana Birdsong, a licensed Clinical Social Worker and therapist. They have three kids Demaijah, Isaiah, and, Faith.
His oldest son, Demaijah, just like his father, was passionate about sports. He started as a football player in middle school and even ran track. In many instances, he expressed his admiration for sports and told his father that he wanted to play sports in college. To help his son achieve his dream, Eric spent hundreds of dollars on hiring trainers, and nothing was helping Demaijah strengthen his skills.
Finally, Eric took upon himself to train his son and help him achieve his dream. Starting with books on anatomy and physiology, sprinting techniques, and physics, he developed strong concepts of the law of gravity. In addition to this, he attended paid seminars while acquiring knowledge from Olympic coaches and professional bodybuilders.
Desperate to help his son acquire fantastic opportunities, Eric enrolled in a speed training course after it was suggested by Ken Taylor, who played for the Chicago bears and also won a Super Bowl. He then became a Certified Speed Trainer in 2014.
Eric's hard work, dedication, and hope to see his son become a successful athlete, was able to help his son get athletic scholarships offers from multiple colleges. He won all his races the junior year and qualified for the regional 100-meter race. Winning all those races were good enough to get him multiple scholarships offers from top schools. In addition to this, Eric found his calling as a coach/speed trainer.
Helping Aspiring Athletes Land on Life-Changing Opportunities
Eric's hard work paid off when his son became a student-athlete, 100 meters, and 200-meter sprinter in college with an athletic scholarship. His son was one of the top sprinters in Texas. The passionate father realized that providing speed training was the ultimate goal of his life. He strengthened his foundation by correcting his flaws to become a training expert. He achieved his goal by reading books about the working of the body and muscles that have an impact on sprinting.
Eric gathered all his knowledge and learnings to create an effective training regimen through which he helped his son become a top athlete in the state. His son's success attracted athletes from different high schools. Not only does he offer speed training to aspiring athletes, but he is also on his way to release a guidebook that serves as an exceptional tool for those trying to land on life-changing athletic opportunities. The book, "Speed Creates Opportunity," is set to be published in September 2020.
It is a how-to book that teaches athletes effective tactics to get faster. It introduces smart running techniques and workout routines that Eric used while training his son, who became one of the top high school sprinters in Texas. Eric has talked about all the events that took place in El Paso, Texas, between 2014 and the present.
In addition to speed training tactics, customizable workout routines, and background of Eric, the book will offer guidance to students to navigate through university websites to get the information needed without having to call or email a college coach. Moreover, it will also include example emails that were used to reach out to college coaches to see if they were interested in recruiting his son. All-in-all the book is a complete guide that will increase the chances of an athlete to land on amazing athletic scholarships.
It is people like Eric, who serves as the perfect mentors for people who want to achieve their dreams. The African-American Speed Training Coach has helped several students excel in their sport, and land on scholarship programs will serve as a crucial stepping stone for their athletic careers.
The Soccer Master Who Became MMA Legend – Pawel Kozlowski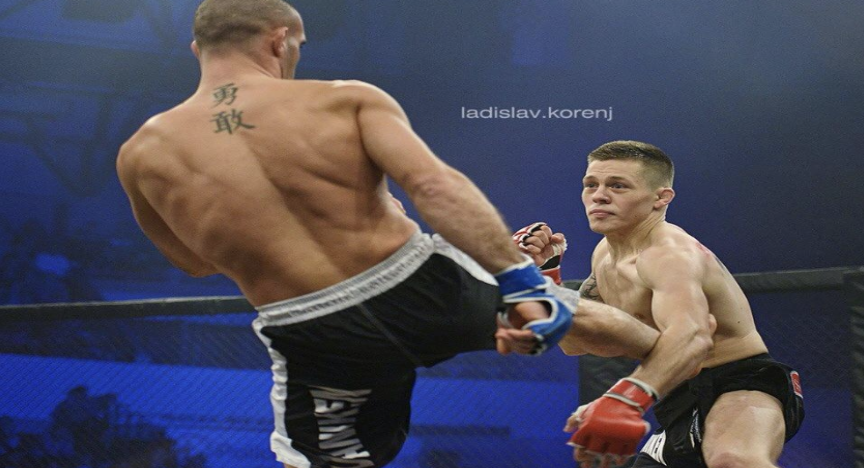 Pawel Kozlowski was born in 1992, in Gniezno, Poland. The footballer-turned-MMA fighter was born to rule the ring. He was destined to achieve greatness, and he did that in style. Early in his life, at 17, he played soccer to mesmerize the world with his natural talent, but his love and passion for Mixed Martial Arts (MMA) never faded. His life took a significant turn during a break from soccer training, triggering an unrelenting interest in MMA. Taking advantage of his football break, he enrolled in a club with facilities for boxing, Thai boxing, wrestling, and Jiu Jitsu. It was a decisive moment in his life. After playing soccer for nine years, he decided to make a professional career in MMA.
The Shift – Training For MMA
When preparing for a professional MMA fight, Pawel takes a strategic approach, planning all the tactics eight weeks ahead of the event. Usually, he trains 2-3 times a day and maintains a balanced and nutritious diet for this purpose. Before going into the ring, he follows a special diet to maintain weight.
The MMA Early Days – Brazilian Jiu Jitsu
In 2010, Pawel Kozlowski started training in Brazilian Jiu Jitsu. After a year of toil and hard work, he finally tasted success at the Austrian National Championship. Since then, he has never looked back, winning the World Pro Jiu Jitsu Trials and the European Championship. In 2016, Paweł Kozłowski became the national champion of Poland and Austria in Brazilian Jiu Jitsu. At the WKF World Championships in Italy, he won the runners-up medal in the Sanda category and a Bronze Medal in the MMA category. He also won the Qualification for the Brazilian Jiu Jitsu World Championship, which took place in Abu Dhabi. BJJ Fanatics website lists Pawel among the three best BJJ players from Poland for 2016. In 2014, he joined the Vienna edition of the charity action "You will not keep the Master – Sportsmen for Children." In July 2016, he established the Alpha Jiu-Jitsu Academy to train aspirant individuals.
Greatest Achievements
Pawel's most significant career moments came at the WKF World Championship, where he won Silver in Sanda and Bronze in MMA. He is a multiple Austrian and Polish National Champion and has won the Abu Dhabi Grand Slam twice. In MMA, he has 5 professional bouts, all of which he won in the first round and all by Submission. Pawel has also defeated the 2012 European champion twice.
The Pride Of His Parents
Pawel's father always wanted him to become a soccer player, and he was not very happy with him not playing football anymore. Still, he continued to make a name for himself in MMA, making his parents proud of his unprecedented achievements.
Fighting with an injured knee

The most challenging fight for Pawel was the fight in the final of the Open Championship, held in Croatia in 2012. It was his first fight after sustaining a knee injury, and he only had 10 days to prepare for it. In the final, he was leading his opponent with a 2:0 score line. Unfortunately, his stamina was running out, and the opponent took full advantage and won back-to-back points to lead with a 2: 6 score line. However, he got two more points and eventually won the fight with a 7:6 score line, with only 10 seconds to go for the final whistle.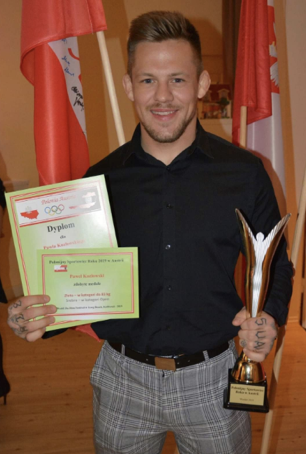 Pawel Kozlowski – The Legend
At pro-MMA, Pawel Kozlowski is unbeaten with a record of 5-0-0, securing all his wins in the first round. He is also a six-time European Championship medalist in Jiu Jitsu, having won over 400 matches with another 500 Jiu Jitsu fights worldwide. He has won three European titles and the Grand Slam in Abu Dhabi, the most prestigious tournament in this sport. Pawel released an instructional DVD about a technique he has developed called the "GremlinLock," thus becoming a legend of the sport.