Here's what motivated Piergiulio Ruhe to become a boxer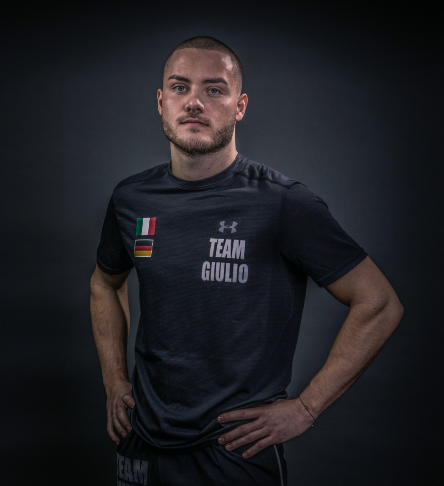 Any physical activity or sport requires a lot of hard work. Not just hard work, but even consistency is important for any sports personality. Germany's Piergiulio Ruhe made his name in boxing after years of practice and training. Boxing is a popular sport and is loved by a certain audience. Not only it strengthens physical state but also the mental state of mind. Ruge made his professional debut on May 26, 2018. His stats include 8 fights so far out of which he has been victorious in 7 fights. The 5 fights he won was through K.O.
The current Reigning German Champion in welterweight wants to represent his country on a global platform. Piergiulio says that it is his dream to fight at the world championship in Las Vegas, USA, and he will fulfil his dream. Popularly known as Toto, he is of German and Italian nationality. With an educational background in the technological field, he has completed vocational training in construction mechanics.  However, his undying love for the sport always moved him to become a boxer.
He has also got an extremely good family business named ''WARU – Wertvolles Aus Aluminium'. Ruhe was however strongly inclined towards the field of sports. He was introduced to boxing at the age of 16 by his friend Mikael Mkrtchyan who is also a professional boxer since 2013 in Spain. "Fighting always inspired me. I could see a lot of hard work and preparation one has to go through in boxing. I don't like things coming easily to me. Boxing has helped me become a stronger person – mentally, physically as well as emotionally", says Piergiulio while speaking about his inspiration behind becoming a boxer.
Initially, Ruhe spent time playing soccer and tennis at SC Rinteln. "Your life has no remote control. Get up and control your life by yourself", this is the motto the boxer has been following all his life. Soon he realized his love for boxing and he trained hard for 6 years before getting into the arena. He strongly emphasizes on 5 important aspects behind his success namely discipline, willpower, self-confidence, implementation capability and dedication. Currently, Piergiulio Ruhe is prepping up for his upcoming intercontinental title against the WBC Youth Champion Maono Ally from Tanzania. Due to the coronavirus pandemic, their fight was postponed and will now mostly happen in either in September or in October this year.
The Soccer Master Who Became MMA Legend – Pawel Kozlowski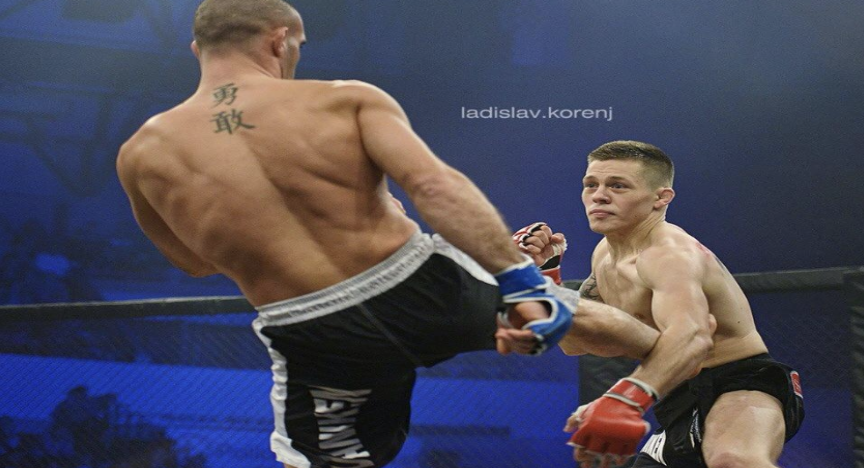 Pawel Kozlowski was born in 1992, in Gniezno, Poland. The footballer-turned-MMA fighter was born to rule the ring. He was destined to achieve greatness, and he did that in style. Early in his life, at 17, he played soccer to mesmerize the world with his natural talent, but his love and passion for Mixed Martial Arts (MMA) never faded. His life took a significant turn during a break from soccer training, triggering an unrelenting interest in MMA. Taking advantage of his football break, he enrolled in a club with facilities for boxing, Thai boxing, wrestling, and Jiu Jitsu. It was a decisive moment in his life. After playing soccer for nine years, he decided to make a professional career in MMA.
The Shift – Training For MMA
When preparing for a professional MMA fight, Pawel takes a strategic approach, planning all the tactics eight weeks ahead of the event. Usually, he trains 2-3 times a day and maintains a balanced and nutritious diet for this purpose. Before going into the ring, he follows a special diet to maintain weight.
The MMA Early Days – Brazilian Jiu Jitsu
In 2010, Pawel Kozlowski started training in Brazilian Jiu Jitsu. After a year of toil and hard work, he finally tasted success at the Austrian National Championship. Since then, he has never looked back, winning the World Pro Jiu Jitsu Trials and the European Championship. In 2016, Paweł Kozłowski became the national champion of Poland and Austria in Brazilian Jiu Jitsu. At the WKF World Championships in Italy, he won the runners-up medal in the Sanda category and a Bronze Medal in the MMA category. He also won the Qualification for the Brazilian Jiu Jitsu World Championship, which took place in Abu Dhabi. BJJ Fanatics website lists Pawel among the three best BJJ players from Poland for 2016. In 2014, he joined the Vienna edition of the charity action "You will not keep the Master – Sportsmen for Children." In July 2016, he established the Alpha Jiu-Jitsu Academy to train aspirant individuals.
Greatest Achievements
Pawel's most significant career moments came at the WKF World Championship, where he won Silver in Sanda and Bronze in MMA. He is a multiple Austrian and Polish National Champion and has won the Abu Dhabi Grand Slam twice. In MMA, he has 5 professional bouts, all of which he won in the first round and all by Submission. Pawel has also defeated the 2012 European champion twice.
The Pride Of His Parents
Pawel's father always wanted him to become a soccer player, and he was not very happy with him not playing football anymore. Still, he continued to make a name for himself in MMA, making his parents proud of his unprecedented achievements.
Fighting with an injured knee

The most challenging fight for Pawel was the fight in the final of the Open Championship, held in Croatia in 2012. It was his first fight after sustaining a knee injury, and he only had 10 days to prepare for it. In the final, he was leading his opponent with a 2:0 score line. Unfortunately, his stamina was running out, and the opponent took full advantage and won back-to-back points to lead with a 2: 6 score line. However, he got two more points and eventually won the fight with a 7:6 score line, with only 10 seconds to go for the final whistle.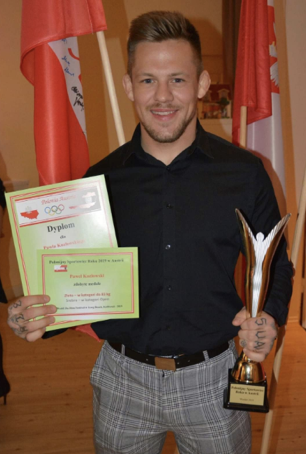 Pawel Kozlowski – The Legend
At pro-MMA, Pawel Kozlowski is unbeaten with a record of 5-0-0, securing all his wins in the first round. He is also a six-time European Championship medalist in Jiu Jitsu, having won over 400 matches with another 500 Jiu Jitsu fights worldwide. He has won three European titles and the Grand Slam in Abu Dhabi, the most prestigious tournament in this sport. Pawel released an instructional DVD about a technique he has developed called the "GremlinLock," thus becoming a legend of the sport.