The Best Upcoming Jordan Releases In 2020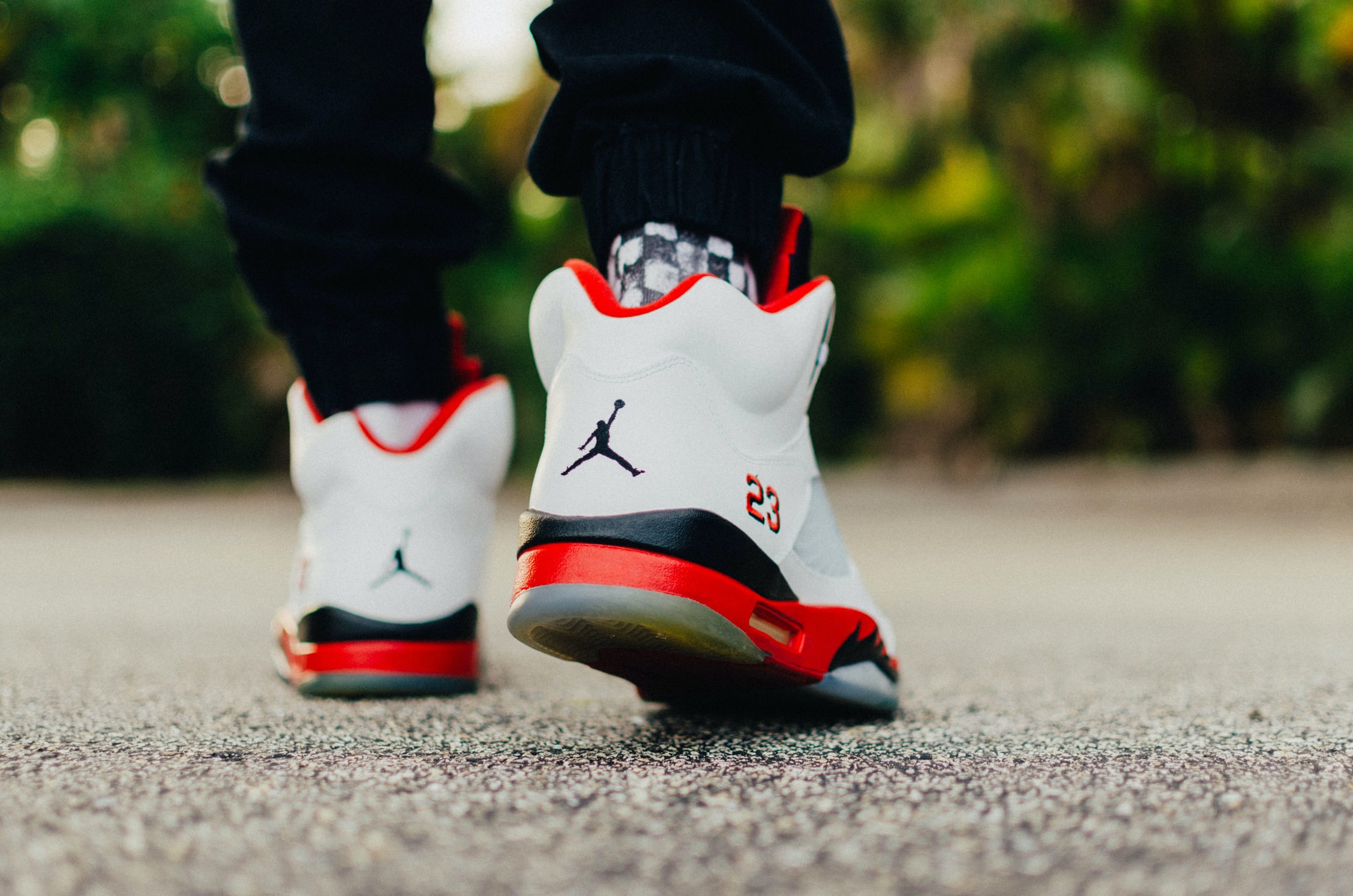 Can we just skip 2020 and fast-forward to when life goes back to normal? I'm saying! All humor aside, a silver lining that we have gotten in 2020 are the releases that Jordan Brand has been dishing out. We're a little bit more than one-third of the way done with 2020, and we've already gotten rereleases of classics such as the Air Jordan 6 DMP, Air Jordan 4 Black Cat and Air Jordan 5 Fire Red, while also getting brand new flavors of your favorite retros that include the Off-White x Air Jordan 5, the highly coveted Air Jordan 1 '85 Varsity Red, and the slept-on Air Jordan 3 Red Cement.
With a little bit less than two-thirds of the year remaining, what Jordan Brand releases are there to look forward to? Although tough to narrow down, we've compiled a list of what we feel are 5 of the best upcoming Jordan drops of 2020. Needless to say, sports would never be the same without Air Jordan. What upcoming Jordan Brand release are you most excited about?
Air Jordan 13 Flint
After years or rumors and speculation, Jordan Brand will finally be bringing back the Air Jordan 13 Flint. Considered one of the best OG colorways of the model, the Air Jordan 13 Flint returns for the first time since 2010 and it does so in true OG form as it mimics the look of the OG pair from 1998. Just like the recently released Air Jordan 5 Fire Red, this is a must-have in everyone's collection. Look for these to drop on May 30th.
Air Jordan 1 High OG WMNS Satin Snake
I know everyone is waiting for the Air Jordan 1 High OG Chicago to rerelease, and although this is not it, this upcoming Air Jordan 1 High is definitely one that should not be overlooked. Initially believed to be an altered Air Jordan 1 in a Chicago color scheme, leaked images show that this women's-exclusive colorway of the model is simply a premium variation of the iconic model.
No, it's not done in exact Chicago color blocking, but it definitely is reflective of the Chicago 1s. That said, the satin and snakeskin textured material for its overall construction will definitely make this a release you should not be sleeping on. Said to be releasing in August, take notice the increase in interest this release will be getting the closer we get to the drop.
Air Jordan 5 Oregon Ducks
No, this won't be the PE version, but it will be similar to the player exclusive version that was initially released in 2013 without its official school logos. No images of the shoe have been released, but if it looks anything like the PE that resells for thousands of dollars, this will definitely be one of the coolest new Air Jordan 5 colorways that we've seen in quite some time. Look for these to drop sometime in August.
Air Jordan 4 OG Fire Red 2020
Arguably one of the best OG colorways of the Air Jordan 4, the Air Jordan 4 Fire Red is slated to get the retro treatment in OG fashion during Black Friday 2020. This means Nike Air on the heels, which would mark the first time the shoe would come with OG branding since the OG dropped back in 1989. I mean, this is definitely a must-cop, right? Maybe even a double-up?
J Balvin x Air Jordan 1 High OG
After a first look during Super Bowl 54 this past February, it was recently announced that the J Balvin x Air Jordan 1 is slated to debut in November sometime during the holiday season. If the shoe does end up releasing, it would mark the first time that a Latino artist collaborates with Jordan Brand. That's history in the making. A wild-looking Air Jordan 1 to say the least, this J Balvin x Air Jordan 1 High OG will without a doubt be a highly coveted piece of footwear.
Source: Sneaker Breaker
The Soccer Master Who Became MMA Legend – Pawel Kozlowski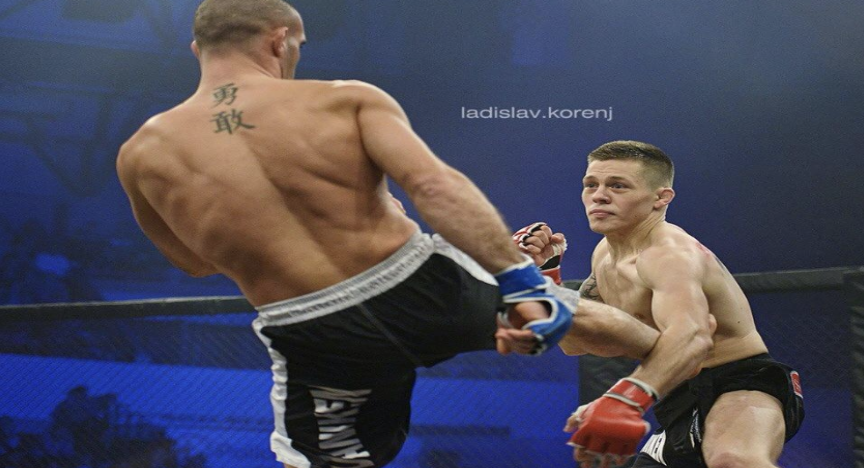 Pawel Kozlowski was born in 1992, in Gniezno, Poland. The footballer-turned-MMA fighter was born to rule the ring. He was destined to achieve greatness, and he did that in style. Early in his life, at 17, he played soccer to mesmerize the world with his natural talent, but his love and passion for Mixed Martial Arts (MMA) never faded. His life took a significant turn during a break from soccer training, triggering an unrelenting interest in MMA. Taking advantage of his football break, he enrolled in a club with facilities for boxing, Thai boxing, wrestling, and Jiu Jitsu. It was a decisive moment in his life. After playing soccer for nine years, he decided to make a professional career in MMA.
The Shift – Training For MMA
When preparing for a professional MMA fight, Pawel takes a strategic approach, planning all the tactics eight weeks ahead of the event. Usually, he trains 2-3 times a day and maintains a balanced and nutritious diet for this purpose. Before going into the ring, he follows a special diet to maintain weight.
The MMA Early Days – Brazilian Jiu Jitsu
In 2010, Pawel Kozlowski started training in Brazilian Jiu Jitsu. After a year of toil and hard work, he finally tasted success at the Austrian National Championship. Since then, he has never looked back, winning the World Pro Jiu Jitsu Trials and the European Championship. In 2016, Paweł Kozłowski became the national champion of Poland and Austria in Brazilian Jiu Jitsu. At the WKF World Championships in Italy, he won the runners-up medal in the Sanda category and a Bronze Medal in the MMA category. He also won the Qualification for the Brazilian Jiu Jitsu World Championship, which took place in Abu Dhabi. BJJ Fanatics website lists Pawel among the three best BJJ players from Poland for 2016. In 2014, he joined the Vienna edition of the charity action "You will not keep the Master – Sportsmen for Children." In July 2016, he established the Alpha Jiu-Jitsu Academy to train aspirant individuals.
Greatest Achievements
Pawel's most significant career moments came at the WKF World Championship, where he won Silver in Sanda and Bronze in MMA. He is a multiple Austrian and Polish National Champion and has won the Abu Dhabi Grand Slam twice. In MMA, he has 5 professional bouts, all of which he won in the first round and all by Submission. Pawel has also defeated the 2012 European champion twice.
The Pride Of His Parents
Pawel's father always wanted him to become a soccer player, and he was not very happy with him not playing football anymore. Still, he continued to make a name for himself in MMA, making his parents proud of his unprecedented achievements.
Fighting with an injured knee

The most challenging fight for Pawel was the fight in the final of the Open Championship, held in Croatia in 2012. It was his first fight after sustaining a knee injury, and he only had 10 days to prepare for it. In the final, he was leading his opponent with a 2:0 score line. Unfortunately, his stamina was running out, and the opponent took full advantage and won back-to-back points to lead with a 2: 6 score line. However, he got two more points and eventually won the fight with a 7:6 score line, with only 10 seconds to go for the final whistle.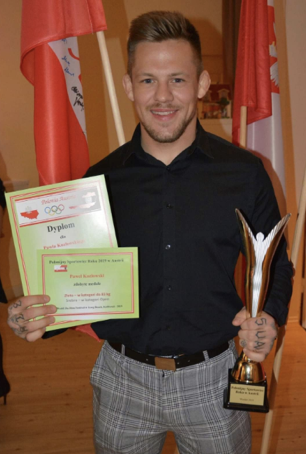 Pawel Kozlowski – The Legend
At pro-MMA, Pawel Kozlowski is unbeaten with a record of 5-0-0, securing all his wins in the first round. He is also a six-time European Championship medalist in Jiu Jitsu, having won over 400 matches with another 500 Jiu Jitsu fights worldwide. He has won three European titles and the Grand Slam in Abu Dhabi, the most prestigious tournament in this sport. Pawel released an instructional DVD about a technique he has developed called the "GremlinLock," thus becoming a legend of the sport.