Truitt Battin, The Soccer Star Making a Positive Impact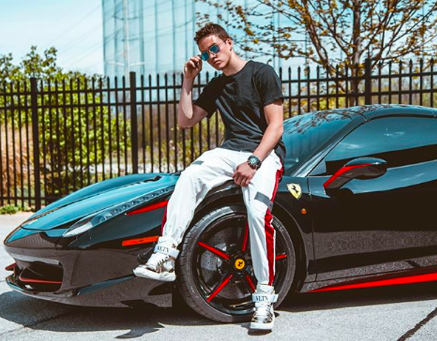 Actors. Singers. Teachers. Doctors. Detectives. Authors. Businessmen. Cricketers. Footballers.
From the surface, having a stellar career and making an unparalleled reputation in the respective fields seems like a very easy job. But there is so much more than just glitz and glam for making a mark in an industry. Regardless of the field, to be known for doing something great, a whole lot of dedication and hard work is required.
There was a time when "making a career" in any field was very limited, but fortunately, today, the options to step in a field, professionally, are infinite. And it is all thanks to the trailblazers the world has blessed us with.
These are the people we follow, look up to, and get our inspirations from. Why? It's simple and very clear, they are the ones making a positive impact, not on just one person, but hundreds and thousands of individuals across the world. And when it comes to soccer's beloved star, Truitt Battin, the story is no different. With the dream to be a footballer from when he was just six years old, Battin has taken the idea of being an inspiration to people up a notch.
"My parents liked the name, as well as he [was] a good Christian guy, so that's how I got my name."
Funnily enough, Battin's name came from an inspiration itself! His parents couldn't decide what to name him until they came upon an article on Chick-fil-A founder, S. Truett Cathy. Who knew that he would one day become a muse, too, one who would be known throughout the world for spreading positivity!
Battin wasn't just interested in playing soccer from when he was a kid. He knew that this is what he wanted to do for the rest of his life. Soccer was more than just a game to Battin, and he wanted to be a part of it forever.
Battin grew up with the burning passion for being a great soccer star, and he was aware that he had the skills to be one. But he was also aware of the requisites and hassles that the game would demand of him. And that is when he began working his way to the top.
His first step was to polish the skills he owned, improve them and learn more. Not only did he put in endless hours to fulfill the demands, but he also began following a strict training schedule. This is probably one of the many things that distinguishes him from other players. Battin realized from a very early age that the game wasn't just about the flashes and shimmers. Instead, it took a lot of courage and steadfastness to be a prominent figure in the soccer world, and because of that, he is known for his speed, vision on the field, and being able to cut in and out left and right with the ball and being able to shoot at any time.
Battin leaped at his career as an attacking threat and performed exceptionally well in all the games that he played. He was just 11 when he was offered to play for Red Star Belgrade! Several other clubs were also interested in hiring Battin as a player, but FIFA rules made switching quite challenging.
Every summer, Battin is invited to Europe to play pro for Red Star, FK Partizan, and some other teams. He continually plays there to work on his skills on and off the ball. He has also been invited to play and train at FIFA headquarters in Serbia with some of the best soccer players from around the world.
As of today, Battin plays professional soccer in Croatia. Prior to that, he was a player in Switzerland for FC Sion and in Serbia for Red Star and FK Partizan. Battin is currently one of the seven USA pro-FIFA soccer players playing in Europe.
But the field isn't the only place where Battin has become a prominent sensation. The young star is also consistently being highlighted as an online influence who is sharing his everyday life experiences in an attempt to share positivity and happiness throughout the globe.
Battin knows that people look up to celebrity stars for encouragement and support, which is why, through sharing his experiences, he aims at motivating his fans. Through his social media accounts, Battin is constantly trying to bring hope in this dark world!
Truitt Battin is not just a stellar soccer player, but an inspiration and a ray of hope, for all those who are looking for a little push to take their careers forward and make their marks!
How Performance Coach Keyen Lage Helps Entrepreneurs and Professional Athletes Discover True Fulfillment beyond Materialistic Success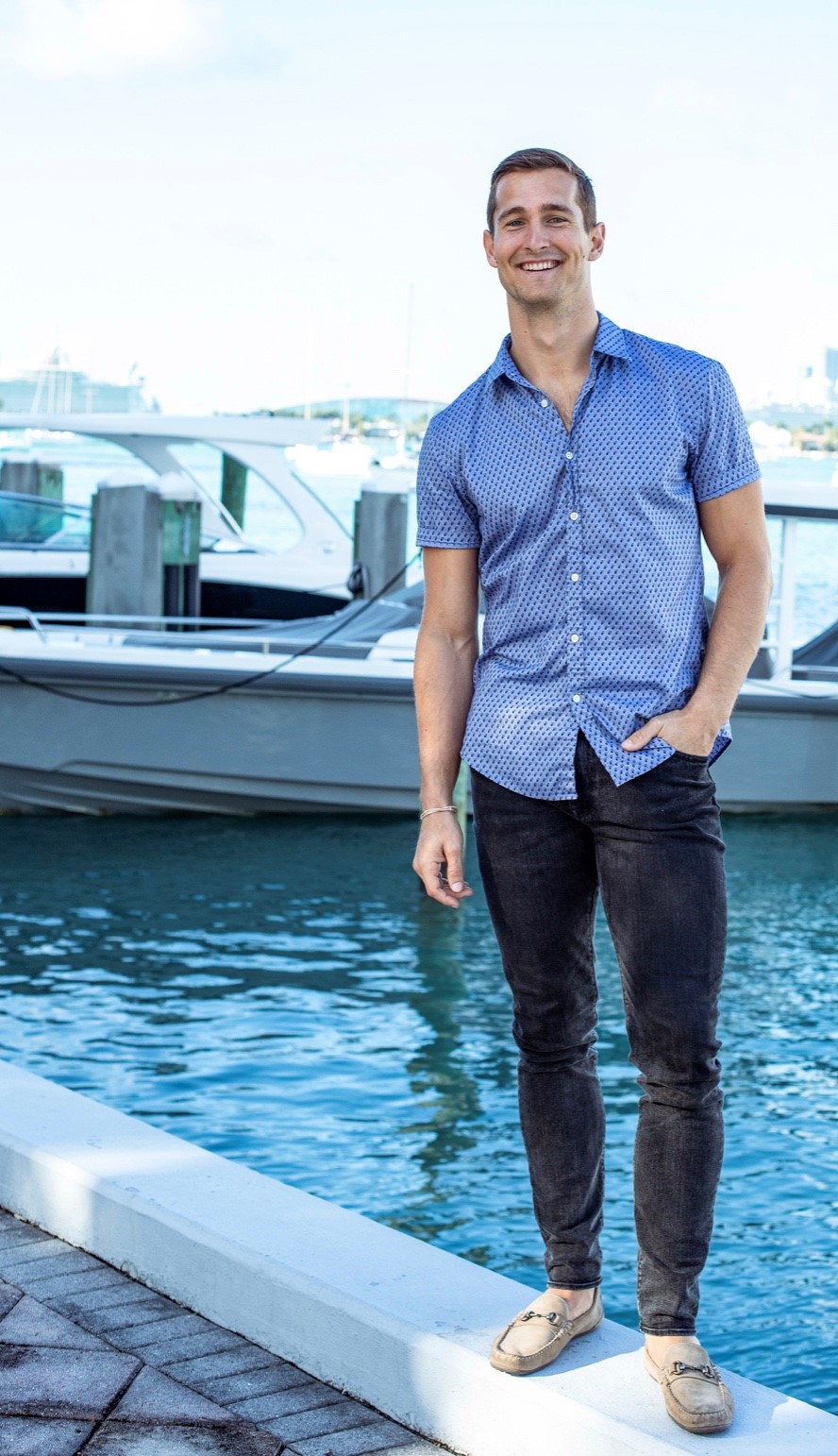 Some of the world's most high-achieving people still struggle with fulfillment. And unless they are able to cultivate that relationship with themselves, they'll never truly be satisfied, regardless of how much they achieve. Performance Coach Keyen Lage sees this phenomenon daily in his professional life. He has built his career around helping all sorts of professionals, especially entrepreneurs, achieve more than material success.
High Achieving Entrepreneurs and Professional athletes often achieve high levels of fame and financial success. Unfortunately, the personality types that pursue this kind of success have a hard time being satisfied. They are always reaching higher and higher. This is Coach Lage's specialty. He works with high achievers to help them find fulfillment that is not contingent on their accomplishments. According to Coach Lage, finding that distinction between worth and achievements is the key to finding true fulfillment. This type of self-discovery is a process, not an overnight fix. Coach Lage encourages his clients to embrace the struggle. If high achievers don't address their inner turmoil, it can lead to chaos and unhappiness and ultimately self sabotaging behavior.
Coach Lage has worked through some of these issues himself, which gives him the perspective necessary to be able to help others. A lifelong athlete, he was picked in the 2016 NFL draft. When an injury cut his NFL career short, Coach Lage had to re-evaluate his path. Throughout his life, Lage had been stuck in a constant cycle of chasing achievement after achievement, just to feel okay about himself. Realizing that he could break the cycle allowed him to achieve a level of freedom he had never known before. He went on to build years of experience as a personal fitness and nutrition trainer. Now, he helps other entrepreneurs unlock fulfillment in similar ways as a fulfillment coach for High Achievers.
Many entrepreneurs get stuck in a rut chasing materialistic success. But Coach Lage believes that with the right guidance, people can break out of this destructive cycle. He helps high achievers achieve something they'll never be able to access in the office the field or the court: true fulfillment.