Truitt Battin, The Soccer Star Making a Positive Impact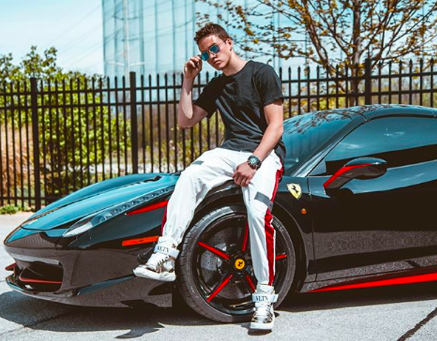 Actors. Singers. Teachers. Doctors. Detectives. Authors. Businessmen. Cricketers. Footballers.
From the surface, having a stellar career and making an unparalleled reputation in the respective fields seems like a very easy job. But there is so much more than just glitz and glam for making a mark in an industry. Regardless of the field, to be known for doing something great, a whole lot of dedication and hard work is required.
There was a time when "making a career" in any field was very limited, but fortunately, today, the options to step in a field, professionally, are infinite. And it is all thanks to the trailblazers the world has blessed us with.
These are the people we follow, look up to, and get our inspirations from. Why? It's simple and very clear, they are the ones making a positive impact, not on just one person, but hundreds and thousands of individuals across the world. And when it comes to soccer's beloved star, Truitt Battin, the story is no different. With the dream to be a footballer from when he was just six years old, Battin has taken the idea of being an inspiration to people up a notch.
"My parents liked the name, as well as he [was] a good Christian guy, so that's how I got my name."
Funnily enough, Battin's name came from an inspiration itself! His parents couldn't decide what to name him until they came upon an article on Chick-fil-A founder, S. Truett Cathy. Who knew that he would one day become a muse, too, one who would be known throughout the world for spreading positivity!
Battin wasn't just interested in playing soccer from when he was a kid. He knew that this is what he wanted to do for the rest of his life. Soccer was more than just a game to Battin, and he wanted to be a part of it forever.
Battin grew up with the burning passion for being a great soccer star, and he was aware that he had the skills to be one. But he was also aware of the requisites and hassles that the game would demand of him. And that is when he began working his way to the top.
His first step was to polish the skills he owned, improve them and learn more. Not only did he put in endless hours to fulfill the demands, but he also began following a strict training schedule. This is probably one of the many things that distinguishes him from other players. Battin realized from a very early age that the game wasn't just about the flashes and shimmers. Instead, it took a lot of courage and steadfastness to be a prominent figure in the soccer world, and because of that, he is known for his speed, vision on the field, and being able to cut in and out left and right with the ball and being able to shoot at any time.
Battin leaped at his career as an attacking threat and performed exceptionally well in all the games that he played. He was just 11 when he was offered to play for Red Star Belgrade! Several other clubs were also interested in hiring Battin as a player, but FIFA rules made switching quite challenging.
Every summer, Battin is invited to Europe to play pro for Red Star, FK Partizan, and some other teams. He continually plays there to work on his skills on and off the ball. He has also been invited to play and train at FIFA headquarters in Serbia with some of the best soccer players from around the world.
As of today, Battin plays professional soccer in Croatia. Prior to that, he was a player in Switzerland for FC Sion and in Serbia for Red Star and FK Partizan. Battin is currently one of the seven USA pro-FIFA soccer players playing in Europe.
But the field isn't the only place where Battin has become a prominent sensation. The young star is also consistently being highlighted as an online influence who is sharing his everyday life experiences in an attempt to share positivity and happiness throughout the globe.
Battin knows that people look up to celebrity stars for encouragement and support, which is why, through sharing his experiences, he aims at motivating his fans. Through his social media accounts, Battin is constantly trying to bring hope in this dark world!
Truitt Battin is not just a stellar soccer player, but an inspiration and a ray of hope, for all those who are looking for a little push to take their careers forward and make their marks!
Why Todd Graves Is Driven To Innovate Golfing Techniques and Inspire Future Athletes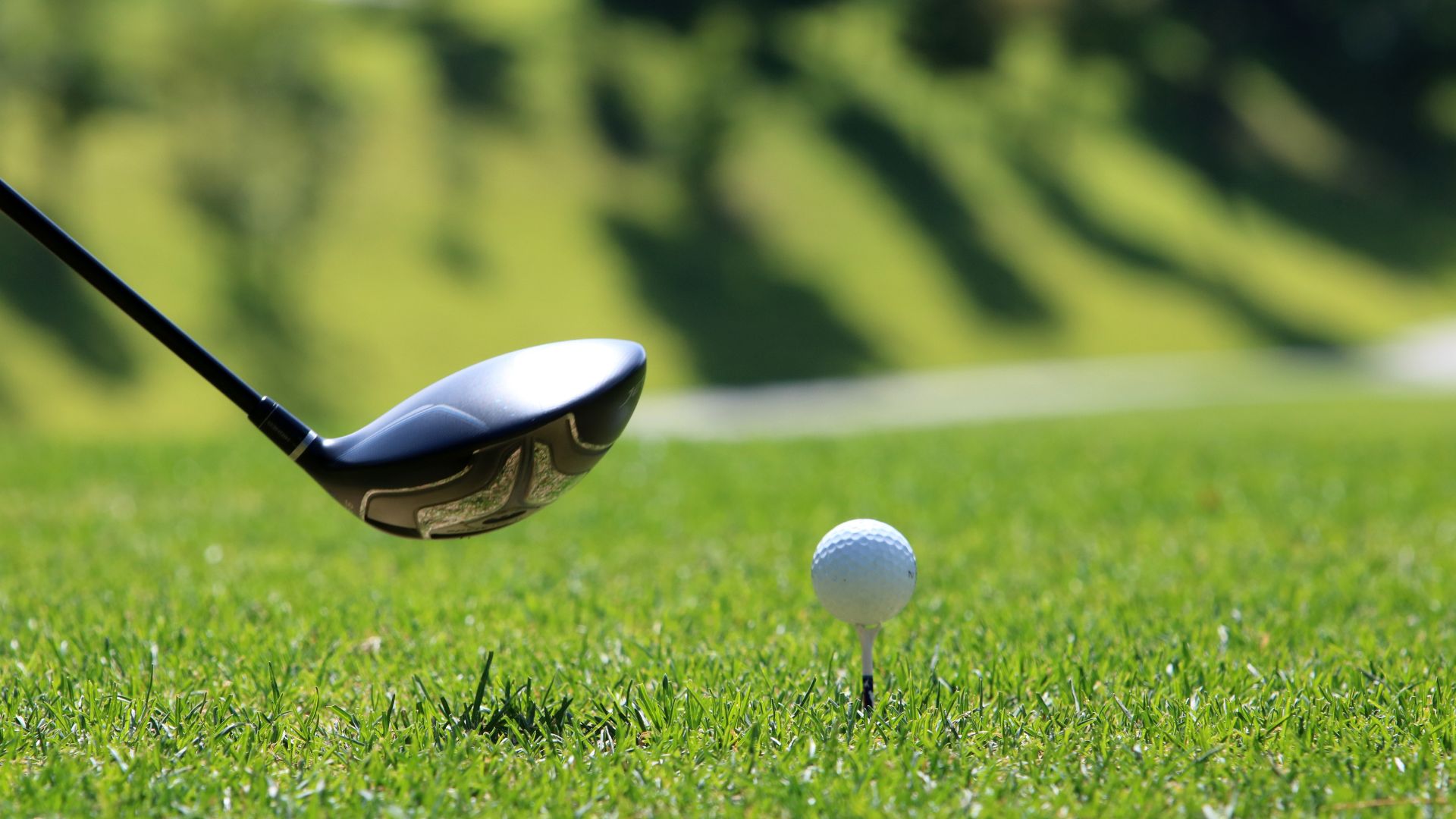 When you look up the history of sports and how it changed over the years, you will find several influential public figures and athletes' names at the top of unique inventions. After all, those who play the sport, also know what could improve and popularize it. Todd Graves is one of those individuals with a passion for golf and sports innovation.
He is an innovative thought leader and business expert with nearly 50 years of experience in the golf community. He practiced golf under the training and guidance of Murray "Moe" Norman, the world-renowned PGA golfer of the 20th Century. Norman was one of the most influential figures in the golf community with his unique techniques and innovative methods to approach the game.
His contributions and golf skills earned him the nickname of "Pipeline Moe", mainly for his unmatched ability to hit one straight shot after another with the slightest deviation in the ball's trajectory. As his protégé, Todd Graves vowed to be among the leading sports personalities and innovators in the golf space. He worked on the single-plane swing technique modeled by his mentor, Moe Norman over his professional career.
It is a technique that helps a golfer reduce strain on the lower back while increasing the consistency and frequency of making a solid impact with the ball. Before, it was limited in practice to highly experienced golfers with immense knowledge of kinetic movements and swinging techniques. Today, Todd Graves' contributions have enabled the wide use and adoption of the single-plane swing method in the global golf community.
The pro golfer believes that innovation is a key component of progress and without progress, humanity could come to a standstill. Whether it is progress in the personal, professional, or sports world, every great athlete should strive for it and reach their maximum potential, according to Todd Graves. To bring new knowledge to a wider audience around the world, he recently partnered with Barry Morrow, who is a famous American screenwriter and film producer credited with co-writing the screenplay for the movie Rain Main (1988).
Graves partnered with Oscar-winning Barry Morrow to create a documentary on the life and achievements of the great pro golfer, Moe Norman. Through the documentary, Todd wishes to inspire athletes and motivate golfers to bring innovation to their gameplay. Todd Graves shares his drive for bringing innovation and catalyzing change in the sports world with aspiring athletes, pro golfers, and students.
Graves's inspiration comes from his dedication to the advancement of sports science. He spent a better part of his career with kinesiology experts and sports scientists to discover intricate details involved in various physical activities, also including golf. He identified potential risk injuries, analyzed their occurrences, and gathered factual data with the help of scientists.
He aims to portray actual findings in his upcoming documentary and inspire young athletes to be more than participants in national and international competitions. Todd Graves stands as one of the most influential and inspirational figures in the golf community and has earned association with several famous personalities including Ben Hago, and Tiger Woods, among others.