Truitt Battin, The Soccer Star Making a Positive Impact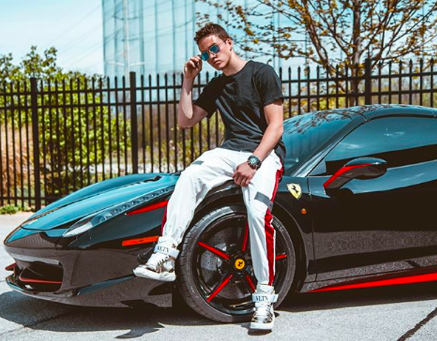 Actors. Singers. Teachers. Doctors. Detectives. Authors. Businessmen. Cricketers. Footballers.
From the surface, having a stellar career and making an unparalleled reputation in the respective fields seems like a very easy job. But there is so much more than just glitz and glam for making a mark in an industry. Regardless of the field, to be known for doing something great, a whole lot of dedication and hard work is required.
There was a time when "making a career" in any field was very limited, but fortunately, today, the options to step in a field, professionally, are infinite. And it is all thanks to the trailblazers the world has blessed us with.
These are the people we follow, look up to, and get our inspirations from. Why? It's simple and very clear, they are the ones making a positive impact, not on just one person, but hundreds and thousands of individuals across the world. And when it comes to soccer's beloved star, Truitt Battin, the story is no different. With the dream to be a footballer from when he was just six years old, Battin has taken the idea of being an inspiration to people up a notch.
"My parents liked the name, as well as he [was] a good Christian guy, so that's how I got my name."
Funnily enough, Battin's name came from an inspiration itself! His parents couldn't decide what to name him until they came upon an article on Chick-fil-A founder, S. Truett Cathy. Who knew that he would one day become a muse, too, one who would be known throughout the world for spreading positivity!
Battin wasn't just interested in playing soccer from when he was a kid. He knew that this is what he wanted to do for the rest of his life. Soccer was more than just a game to Battin, and he wanted to be a part of it forever.
Battin grew up with the burning passion for being a great soccer star, and he was aware that he had the skills to be one. But he was also aware of the requisites and hassles that the game would demand of him. And that is when he began working his way to the top.
His first step was to polish the skills he owned, improve them and learn more. Not only did he put in endless hours to fulfill the demands, but he also began following a strict training schedule. This is probably one of the many things that distinguishes him from other players. Battin realized from a very early age that the game wasn't just about the flashes and shimmers. Instead, it took a lot of courage and steadfastness to be a prominent figure in the soccer world, and because of that, he is known for his speed, vision on the field, and being able to cut in and out left and right with the ball and being able to shoot at any time.
Battin leaped at his career as an attacking threat and performed exceptionally well in all the games that he played. He was just 11 when he was offered to play for Red Star Belgrade! Several other clubs were also interested in hiring Battin as a player, but FIFA rules made switching quite challenging.
Every summer, Battin is invited to Europe to play pro for Red Star, FK Partizan, and some other teams. He continually plays there to work on his skills on and off the ball. He has also been invited to play and train at FIFA headquarters in Serbia with some of the best soccer players from around the world.
As of today, Battin plays professional soccer in Croatia. Prior to that, he was a player in Switzerland for FC Sion and in Serbia for Red Star and FK Partizan. Battin is currently one of the seven USA pro-FIFA soccer players playing in Europe.
But the field isn't the only place where Battin has become a prominent sensation. The young star is also consistently being highlighted as an online influence who is sharing his everyday life experiences in an attempt to share positivity and happiness throughout the globe.
Battin knows that people look up to celebrity stars for encouragement and support, which is why, through sharing his experiences, he aims at motivating his fans. Through his social media accounts, Battin is constantly trying to bring hope in this dark world!
Truitt Battin is not just a stellar soccer player, but an inspiration and a ray of hope, for all those who are looking for a little push to take their careers forward and make their marks!
What is Adventure Sports Travel Insurance and Who Needs It?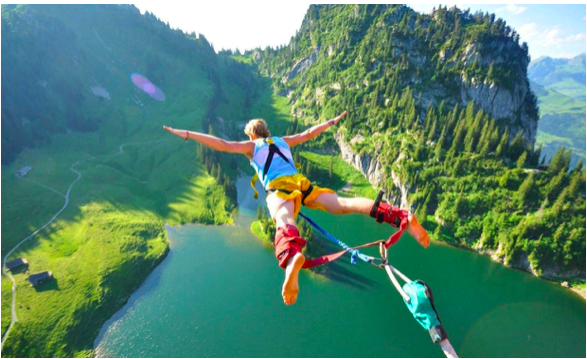 It isn't a surprise that odd things happen, especially during travel. And, when you're engaging in adventure sports or activities, you invite a lot of risks in your life. This is where you need to invest in adventure sports travel insurance. Why? It gives you a little backup when situations go out of control.
Life's unexpected events occur when we least expect them. No matter whether you're a travel freak or an athlete, you'll never wish to cancel a trip or call off adventurous sports participation. A travel insurance plan will cover you from all sides, saving your hospital charges and medical expenditure in a foreign country.
What is adventure sports travel insurance?
Adventure sports travel insurance saves you from extensive hospital bills when you are far away from your homeland. These sports travel insurance plans cover accidents, sickness, travel assistance, accidental deaths, and repatriation of remains, medical emergencies and evacuation, lost luggage, dental care, prescriptions, hospitalization, doctor visits, urgent care, and even COVID-19.
However, there're multiple policies- all of them are designed to protect you financially in a foreign land when things go awry.
Which sports are covered in sports travel insurance?
Various hazardous sports are played all over the world. Archery, swimming, golf, tennis, cross country, volleyball, track, cheerleading, fencing, karate, gymnastics, hockey, basketball, polo, soccer, ballet, rowing, polo, rugby, equestrian, and lacrosse are some of the sports that are included in sports insurance plans.
Besides, some insurers also offer coverage to extreme sports and high-risk activities like, paragliding, ice climbing, bungee jumping, parachuting, mountaineering, caving, snorkeling, fishing, scuba diving, running with the bulls, wind surfing, zip lining, hot air ballooning and skydiving- all of them ensuring medical protection.
Who needs sports insurance?
Sports can be either passion or a profession for you. Adventure sports insurance plans are generally purchased by sports fanatics, athletes, runners, players, and even adrenaline junkies. Getting severely injured while playing will not only ruin your future game or trip but will also cost you an arm a leg to get treated.
Sports medical coverage becomes exceptionally crucial when you are traveling outside your country or taking part in perilous activities. Be particular when choosing an insurance plan because not all may fit your needs. Most comprehensive travel plans can cover everything that you need. It's recommended to talk to your insurer before making a final call.
Any perks?
A lot! Sports health insurance policies cover all activities, from basketball, tennis and golf to river rafting, mountain climbing. No matter which sports you are into, the comprehensive programs can guard you entirely.
Another benefit of getting insured is the protection of luggage and documents. Traveling from one country to another involves various risks, and loss of baggage is one of them. On purchasing medical coverage, you can rest be assured that your belongings are safe.
Additionally, you receive an extended medical benefit that includes doctor fees, hospital charges, prescription drugs and COVID-19 support. Apart from shielding you from a sports injury, the plans safeguard you from other illnesses and unfortunate events.
Let's sum up!
Adventure sports coverage is essential for everyone, even if you are not a sportsperson. When your sports coverage included in your travel insurance, you can enjoy a stress-free trip and indulge in all the adventurous activities that have been on your wish list.
Overseas adventures can be risky, especially when your friends or families do not accompany you. The best part about this is you can opt for any plan from any part of the country. Review the programs, get the quotes, and then settle for the one that gives you the maximum coverage.