Truitt Battin, The Soccer Star Making a Positive Impact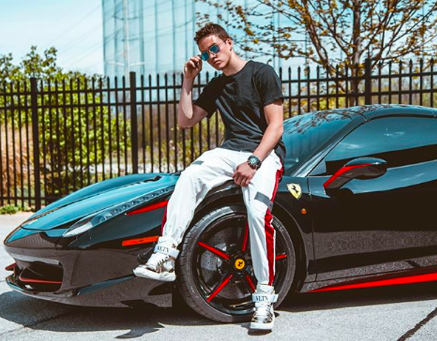 Actors. Singers. Teachers. Doctors. Detectives. Authors. Businessmen. Cricketers. Footballers.
From the surface, having a stellar career and making an unparalleled reputation in the respective fields seems like a very easy job. But there is so much more than just glitz and glam for making a mark in an industry. Regardless of the field, to be known for doing something great, a whole lot of dedication and hard work is required.
There was a time when "making a career" in any field was very limited, but fortunately, today, the options to step in a field, professionally, are infinite. And it is all thanks to the trailblazers the world has blessed us with.
These are the people we follow, look up to, and get our inspirations from. Why? It's simple and very clear, they are the ones making a positive impact, not on just one person, but hundreds and thousands of individuals across the world. And when it comes to soccer's beloved star, Truitt Battin, the story is no different. With the dream to be a footballer from when he was just six years old, Battin has taken the idea of being an inspiration to people up a notch.
"My parents liked the name, as well as he [was] a good Christian guy, so that's how I got my name."
Funnily enough, Battin's name came from an inspiration itself! His parents couldn't decide what to name him until they came upon an article on Chick-fil-A founder, S. Truett Cathy. Who knew that he would one day become a muse, too, one who would be known throughout the world for spreading positivity!
Battin wasn't just interested in playing soccer from when he was a kid. He knew that this is what he wanted to do for the rest of his life. Soccer was more than just a game to Battin, and he wanted to be a part of it forever.
Battin grew up with the burning passion for being a great soccer star, and he was aware that he had the skills to be one. But he was also aware of the requisites and hassles that the game would demand of him. And that is when he began working his way to the top.
His first step was to polish the skills he owned, improve them and learn more. Not only did he put in endless hours to fulfill the demands, but he also began following a strict training schedule. This is probably one of the many things that distinguishes him from other players. Battin realized from a very early age that the game wasn't just about the flashes and shimmers. Instead, it took a lot of courage and steadfastness to be a prominent figure in the soccer world, and because of that, he is known for his speed, vision on the field, and being able to cut in and out left and right with the ball and being able to shoot at any time.
Battin leaped at his career as an attacking threat and performed exceptionally well in all the games that he played. He was just 11 when he was offered to play for Red Star Belgrade! Several other clubs were also interested in hiring Battin as a player, but FIFA rules made switching quite challenging.
Every summer, Battin is invited to Europe to play pro for Red Star, FK Partizan, and some other teams. He continually plays there to work on his skills on and off the ball. He has also been invited to play and train at FIFA headquarters in Serbia with some of the best soccer players from around the world.
As of today, Battin plays professional soccer in Croatia. Prior to that, he was a player in Switzerland for FC Sion and in Serbia for Red Star and FK Partizan. Battin is currently one of the seven USA pro-FIFA soccer players playing in Europe.
But the field isn't the only place where Battin has become a prominent sensation. The young star is also consistently being highlighted as an online influence who is sharing his everyday life experiences in an attempt to share positivity and happiness throughout the globe.
Battin knows that people look up to celebrity stars for encouragement and support, which is why, through sharing his experiences, he aims at motivating his fans. Through his social media accounts, Battin is constantly trying to bring hope in this dark world!
Truitt Battin is not just a stellar soccer player, but an inspiration and a ray of hope, for all those who are looking for a little push to take their careers forward and make their marks!
Aaron Rodgers Signs $150m Contract as Green Bay Packers Retain Star Quarterback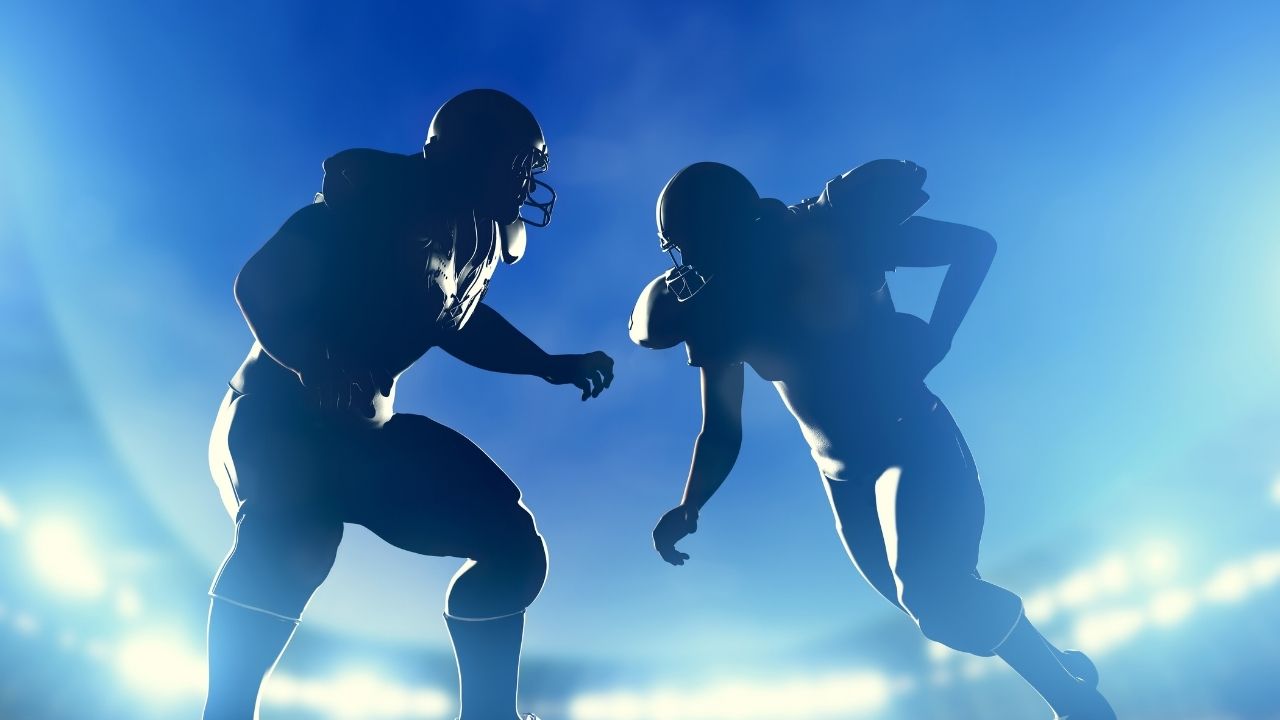 If you are a Green Bay Packers fan, then the news that Aaron Rodgers has pledged himself to the Lambeau Field franchise for another three years will be music to your ears. The veteran quarterback has completed back-to-back NFL MVP award-winning seasons, and many may have feared that another offseason filled with 'will-he, won't he' rumors were on the cards, but that's now been neatly avoided.
38-year-old Rodgers has put pen to paper on a deal that will net him a massive $150m and makes him the best-paid player in the league. His first year will amount to $41m, the second is worth $59, and his third will work out at $49m. That may seem like a hefty sum, but Rodgers reportedly actually turned down a higher amount, knowing that doing so would free up money to improve the deals of other players (and possible newcomers to the Packers ranks).
The retention of Rodgers will, of course, offer a massive boost to Matt LaFleur's team's push for a Super Bowl title, and if you take a look at any odds comparison site, you'll see that Green Bay are now at around the (+1100) mark, meaning that only the Buffalo Bills, the Kansas City Chiefs and the Tampa Bay Buccaneers are ahead of them in the betting.
Rodgers has been in superb form over the past few seasons, showing that age hasn't caught up with him, and there is certainly plenty more left in the tank. Next season will be his 18th with the Packers, and he has led his team to the playoffs in each of the past three campaigns. 
During that period, the Packers have a 39-6 record in regular-season action, which is a frightening level of consistency, and keeping such a hugely talented player at the team is something that has been widely applauded.
Green Bay general manager Brian Gutekunst remarked;
"We are very pleased to be able to come to an agreement with Aaron that keeps him in Green Bay,"
"His play on the field and leadership in our locker room remain vital in our pursuit of another Super Bowl title. The agreement also allows us to maintain and enhance what we feel is already a very competitive roster."
The new deal for Rodgers has left back-up QB Jordan Love considering his options, and one imagines he may look to leave Green Bay in order to find game time elsewhere. 
On that point, comments from LaFleur suggest that they may not stand in his way, should he indeed look to find a new team;
"Jordan's come a long way," 
"I still think, with any young player that hasn't gotten maybe the experience up to this point, there's still a lot of room for growth. So I think it's going to be an important offseason, that when he does come back, it's making sure that his footwork is sharp, that he's on the details of what we're trying to accomplish on each and every play and all the concepts, really a mastery of the offense, and just the command that he has. I know he takes that to heart, and he takes it very personally, and he'll do whatever he can to be his best."
One thing is for sure. Trying to force your way from behind the shadow of such an accomplished player, such as Aaron Rodgers, isn't something that can be easily achieved. Hence the likely need to move on rather than sit on the sidelines for another three years.