Moving past the many struggles in life and overcoming it with his persistence and hard work is entrepreneur and sportsman Dallion King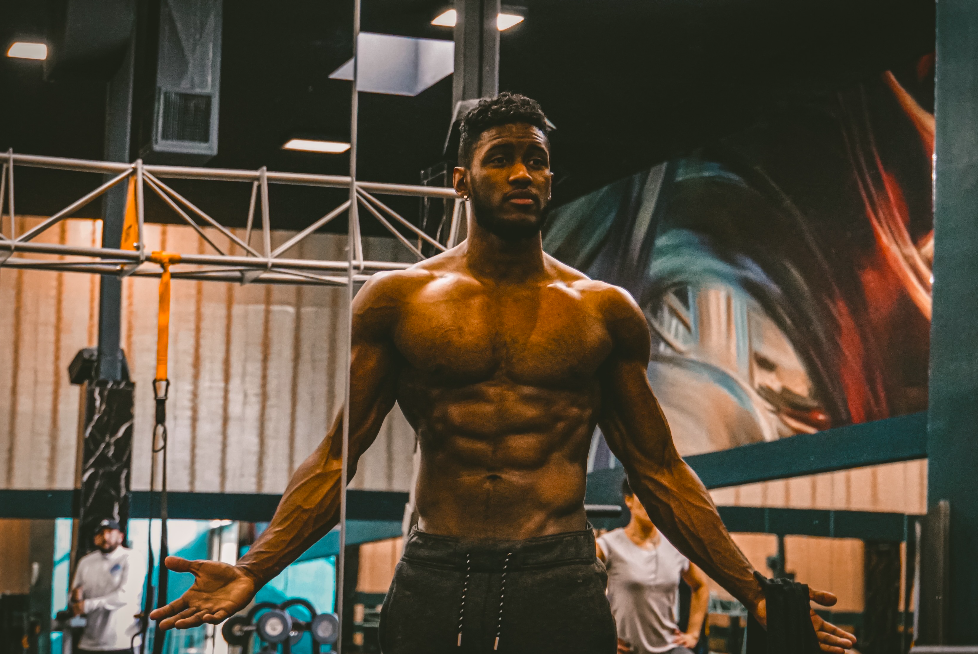 Dallion King, who is popular as Mr Moves, has proved his mettle at every stage of life.
The more you struggle, the more you get nearer to success, they say. Well, this is a true story of a young man who knew that he had to face the challenges of life, but he also knew that handling them all with courage, grit and confidence could help him lead a much happier life and that is what he did. We are talking about Dallion King, a basketball player of the Dominican Republic National Team. But, like many multi-talented individuals, there is more to Dallion King as well.
Dallion King earned his nickname "Mr Moves" after excelling in his sports as a pro basketball player. However, the journey to achieve this status of life was never a cakewalk for him. Born on November 18, 1995, and hailing from the lower east side of New York, Dallion King had to see a childhood that came along with many challenges. As any broken family would affect a child, it affected Dallion King as well as he did not have the guidance of his father in his growing years.
But, his affinity towards playing basketball was since his childhood and as he desired to do something in the same, he watched several YouTube videos to self-learn the sport when he was all of only 12 years and enhanced his skills to become a professional by practicing at the local grounds of the city. With improving upon his abilities and talents as a basketball player soon, he got the chance to play at the famous Dyckman Park. This led to his another success and gave him a scholarship at the Montclair State University.
As years passed by and as Dallion King grew as a sportsman, he thought to expand his career with jumping into becoming an entrepreneur as well. Looking at kids play at a playground with wearing shoes, he decided to open a charity named "Simple Things" that does philanthropy work for the many in need. Since his nickname gained him much recognition in life, he came up with his athletic brand named "Mr Moves".
After joining hands with many prominent brands like Adidas, Handles Life, Jordan, and many more, he and his brand gained more momentum. His next venture came with "MossMoves Seamoss", an Irish Seamoss company that worked around nutrients for boosting the immune system and helping people with digestion as well.
Dallion King reunited with his father years later and today both of them have initiated a jerk restaurant named "Da Jerkyard" in North Hollywood, CA. Building a gym next to his restaurant is his next plan for fitness camps and athletes in the name of "Jerkyard Fit". Very soon, Dallion King would also be introducing his merchandise line called "Make Moves".
Dallion King inspires the world with the kind of work he has done so far and the kind of work he still aims to do in the future.
Instagram : https://instagram.com/dallionking
The Soccer Master Who Became MMA Legend – Pawel Kozlowski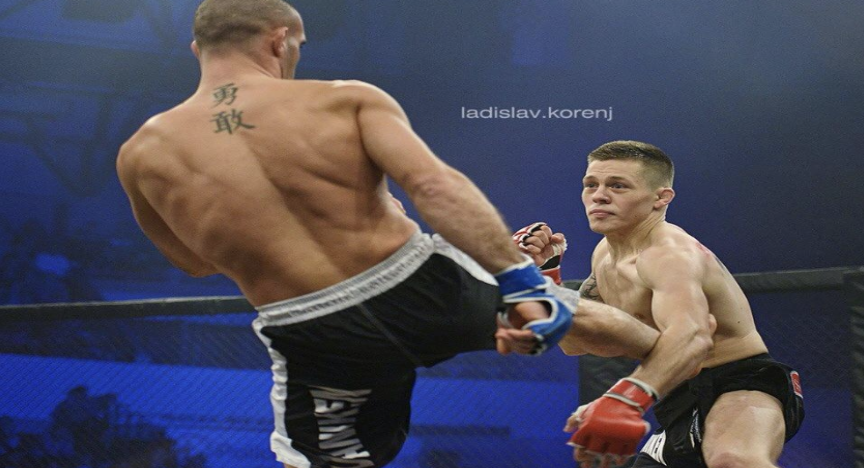 Pawel Kozlowski was born in 1992, in Gniezno, Poland. The footballer-turned-MMA fighter was born to rule the ring. He was destined to achieve greatness, and he did that in style. Early in his life, at 17, he played soccer to mesmerize the world with his natural talent, but his love and passion for Mixed Martial Arts (MMA) never faded. His life took a significant turn during a break from soccer training, triggering an unrelenting interest in MMA. Taking advantage of his football break, he enrolled in a club with facilities for boxing, Thai boxing, wrestling, and Jiu Jitsu. It was a decisive moment in his life. After playing soccer for nine years, he decided to make a professional career in MMA.
The Shift – Training For MMA
When preparing for a professional MMA fight, Pawel takes a strategic approach, planning all the tactics eight weeks ahead of the event. Usually, he trains 2-3 times a day and maintains a balanced and nutritious diet for this purpose. Before going into the ring, he follows a special diet to maintain weight.
The MMA Early Days – Brazilian Jiu Jitsu
In 2010, Pawel Kozlowski started training in Brazilian Jiu Jitsu. After a year of toil and hard work, he finally tasted success at the Austrian National Championship. Since then, he has never looked back, winning the World Pro Jiu Jitsu Trials and the European Championship. In 2016, Paweł Kozłowski became the national champion of Poland and Austria in Brazilian Jiu Jitsu. At the WKF World Championships in Italy, he won the runners-up medal in the Sanda category and a Bronze Medal in the MMA category. He also won the Qualification for the Brazilian Jiu Jitsu World Championship, which took place in Abu Dhabi. BJJ Fanatics website lists Pawel among the three best BJJ players from Poland for 2016. In 2014, he joined the Vienna edition of the charity action "You will not keep the Master – Sportsmen for Children." In July 2016, he established the Alpha Jiu-Jitsu Academy to train aspirant individuals.
Greatest Achievements
Pawel's most significant career moments came at the WKF World Championship, where he won Silver in Sanda and Bronze in MMA. He is a multiple Austrian and Polish National Champion and has won the Abu Dhabi Grand Slam twice. In MMA, he has 5 professional bouts, all of which he won in the first round and all by Submission. Pawel has also defeated the 2012 European champion twice.
The Pride Of His Parents
Pawel's father always wanted him to become a soccer player, and he was not very happy with him not playing football anymore. Still, he continued to make a name for himself in MMA, making his parents proud of his unprecedented achievements.
Fighting with an injured knee

The most challenging fight for Pawel was the fight in the final of the Open Championship, held in Croatia in 2012. It was his first fight after sustaining a knee injury, and he only had 10 days to prepare for it. In the final, he was leading his opponent with a 2:0 score line. Unfortunately, his stamina was running out, and the opponent took full advantage and won back-to-back points to lead with a 2: 6 score line. However, he got two more points and eventually won the fight with a 7:6 score line, with only 10 seconds to go for the final whistle.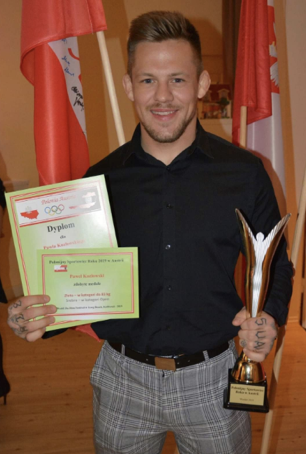 Pawel Kozlowski – The Legend
At pro-MMA, Pawel Kozlowski is unbeaten with a record of 5-0-0, securing all his wins in the first round. He is also a six-time European Championship medalist in Jiu Jitsu, having won over 400 matches with another 500 Jiu Jitsu fights worldwide. He has won three European titles and the Grand Slam in Abu Dhabi, the most prestigious tournament in this sport. Pawel released an instructional DVD about a technique he has developed called the "GremlinLock," thus becoming a legend of the sport.