Moving past the many struggles in life and overcoming it with his persistence and hard work is entrepreneur and sportsman Dallion King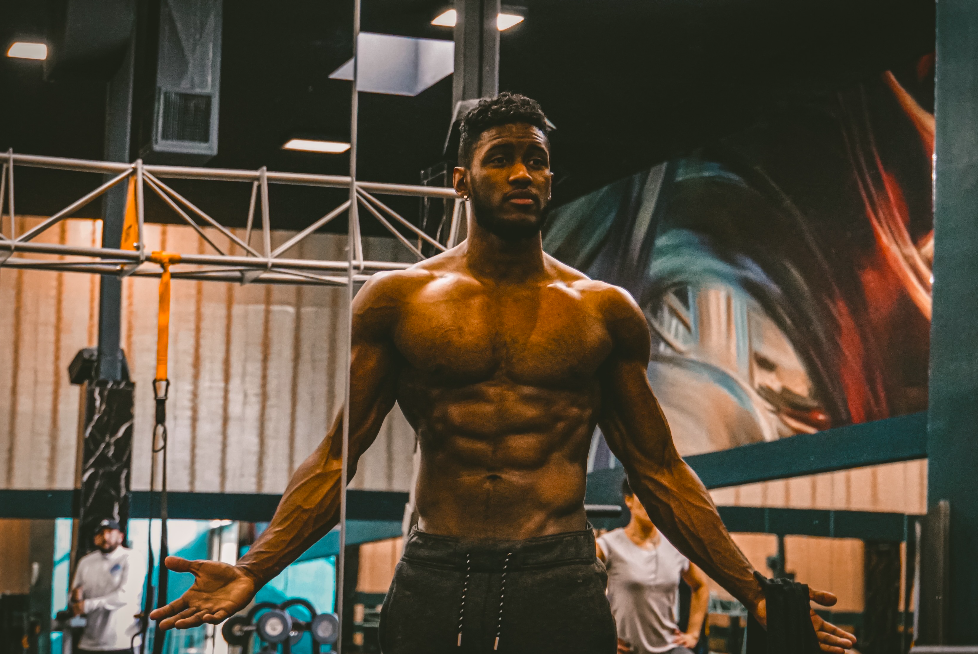 Dallion King, who is popular as Mr Moves, has proved his mettle at every stage of life.
The more you struggle, the more you get nearer to success, they say. Well, this is a true story of a young man who knew that he had to face the challenges of life, but he also knew that handling them all with courage, grit and confidence could help him lead a much happier life and that is what he did. We are talking about Dallion King, a basketball player of the Dominican Republic National Team. But, like many multi-talented individuals, there is more to Dallion King as well.
Dallion King earned his nickname "Mr Moves" after excelling in his sports as a pro basketball player. However, the journey to achieve this status of life was never a cakewalk for him. Born on November 18, 1995, and hailing from the lower east side of New York, Dallion King had to see a childhood that came along with many challenges. As any broken family would affect a child, it affected Dallion King as well as he did not have the guidance of his father in his growing years.
But, his affinity towards playing basketball was since his childhood and as he desired to do something in the same, he watched several YouTube videos to self-learn the sport when he was all of only 12 years and enhanced his skills to become a professional by practicing at the local grounds of the city. With improving upon his abilities and talents as a basketball player soon, he got the chance to play at the famous Dyckman Park. This led to his another success and gave him a scholarship at the Montclair State University.
As years passed by and as Dallion King grew as a sportsman, he thought to expand his career with jumping into becoming an entrepreneur as well. Looking at kids play at a playground with wearing shoes, he decided to open a charity named "Simple Things" that does philanthropy work for the many in need. Since his nickname gained him much recognition in life, he came up with his athletic brand named "Mr Moves".
After joining hands with many prominent brands like Adidas, Handles Life, Jordan, and many more, he and his brand gained more momentum. His next venture came with "MossMoves Seamoss", an Irish Seamoss company that worked around nutrients for boosting the immune system and helping people with digestion as well.
Dallion King reunited with his father years later and today both of them have initiated a jerk restaurant named "Da Jerkyard" in North Hollywood, CA. Building a gym next to his restaurant is his next plan for fitness camps and athletes in the name of "Jerkyard Fit". Very soon, Dallion King would also be introducing his merchandise line called "Make Moves".
Dallion King inspires the world with the kind of work he has done so far and the kind of work he still aims to do in the future.
Instagram : https://instagram.com/dallionking
What is Adventure Sports Travel Insurance and Who Needs It?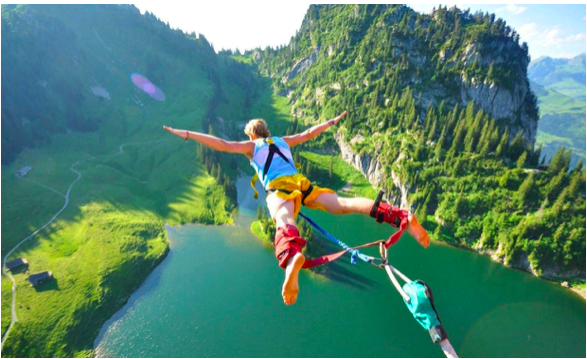 It isn't a surprise that odd things happen, especially during travel. And, when you're engaging in adventure sports or activities, you invite a lot of risks in your life. This is where you need to invest in adventure sports travel insurance. Why? It gives you a little backup when situations go out of control.
Life's unexpected events occur when we least expect them. No matter whether you're a travel freak or an athlete, you'll never wish to cancel a trip or call off adventurous sports participation. A travel insurance plan will cover you from all sides, saving your hospital charges and medical expenditure in a foreign country.
What is adventure sports travel insurance?
Adventure sports travel insurance saves you from extensive hospital bills when you are far away from your homeland. These sports travel insurance plans cover accidents, sickness, travel assistance, accidental deaths, and repatriation of remains, medical emergencies and evacuation, lost luggage, dental care, prescriptions, hospitalization, doctor visits, urgent care, and even COVID-19.
However, there're multiple policies- all of them are designed to protect you financially in a foreign land when things go awry.
Which sports are covered in sports travel insurance?
Various hazardous sports are played all over the world. Archery, swimming, golf, tennis, cross country, volleyball, track, cheerleading, fencing, karate, gymnastics, hockey, basketball, polo, soccer, ballet, rowing, polo, rugby, equestrian, and lacrosse are some of the sports that are included in sports insurance plans.
Besides, some insurers also offer coverage to extreme sports and high-risk activities like, paragliding, ice climbing, bungee jumping, parachuting, mountaineering, caving, snorkeling, fishing, scuba diving, running with the bulls, wind surfing, zip lining, hot air ballooning and skydiving- all of them ensuring medical protection.
Who needs sports insurance?
Sports can be either passion or a profession for you. Adventure sports insurance plans are generally purchased by sports fanatics, athletes, runners, players, and even adrenaline junkies. Getting severely injured while playing will not only ruin your future game or trip but will also cost you an arm a leg to get treated.
Sports medical coverage becomes exceptionally crucial when you are traveling outside your country or taking part in perilous activities. Be particular when choosing an insurance plan because not all may fit your needs. Most comprehensive travel plans can cover everything that you need. It's recommended to talk to your insurer before making a final call.
Any perks?
A lot! Sports health insurance policies cover all activities, from basketball, tennis and golf to river rafting, mountain climbing. No matter which sports you are into, the comprehensive programs can guard you entirely.
Another benefit of getting insured is the protection of luggage and documents. Traveling from one country to another involves various risks, and loss of baggage is one of them. On purchasing medical coverage, you can rest be assured that your belongings are safe.
Additionally, you receive an extended medical benefit that includes doctor fees, hospital charges, prescription drugs and COVID-19 support. Apart from shielding you from a sports injury, the plans safeguard you from other illnesses and unfortunate events.
Let's sum up!
Adventure sports coverage is essential for everyone, even if you are not a sportsperson. When your sports coverage included in your travel insurance, you can enjoy a stress-free trip and indulge in all the adventurous activities that have been on your wish list.
Overseas adventures can be risky, especially when your friends or families do not accompany you. The best part about this is you can opt for any plan from any part of the country. Review the programs, get the quotes, and then settle for the one that gives you the maximum coverage.