Donald Trump Resignation – Fake Washington Post Edition Creates Uproar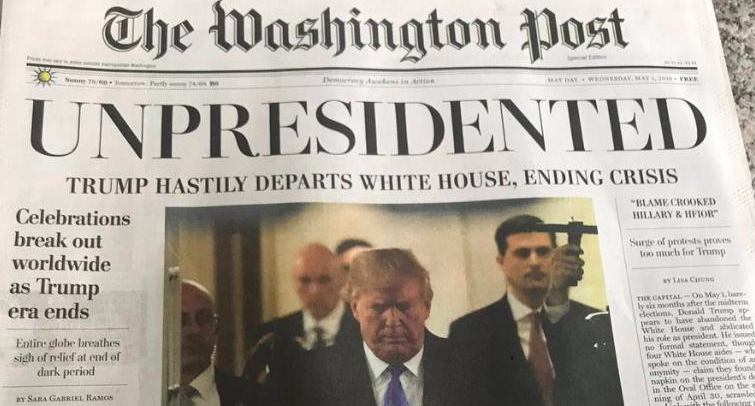 Washington DC – The Washington Post edition, dated May 1, 2019 was distributed free of cost few days back, targeting the Donald Trump resignation. It was distributed on the streets of Washington DC and the areas near White House. All of this took place on Wednesday, January 16, 2019.
The front page headline, spread over 6 columns, shouted resignation of Donald Trump. The headline read – "UNPRESIDENTED Trump hastily departs White House, ending crisis". Along with that, the column on the left side of the news read, "Celebrations break out worldwide as Trump era ends".
This fake imitation of real Washington Post newspaper was circulated all around the town, which was put out by "Yes Men", a satirical group in Washington. Though the newspaper authorities cleared out that the distributed edition was fake and The Washington Post has nothing to do with it. But the newspaper surely spread a wave of uproar all over the city.
According to the newspaper, the story said that Donald Trump resignation took place on April 30, 2019, where Trump abandoned the White House. The whole edition was filled with anti Trump stories and a guide to bringing Trump down.
All of this came as a protest against Donald Trump administration, where the government offices and other authorities were paralyzed for many weeks, thereby hindering the paychecks as well. On getting deep into the matter, it came into the light that the people behind this fake edition were a group of activists who claimed that this was a collaborative project.
More People in Phoenix are Looking for Arizona Garage Door Guru Services Online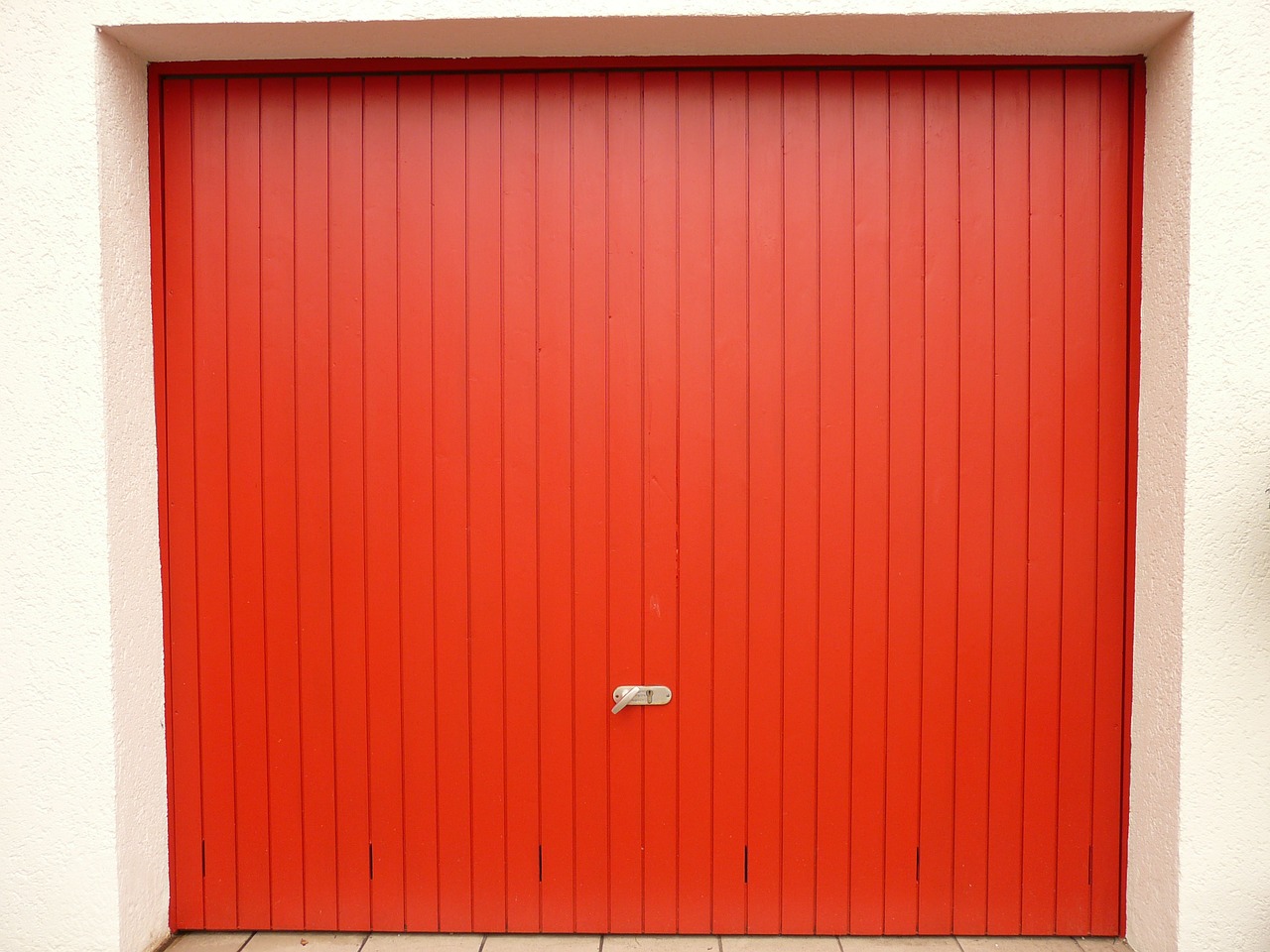 A lot of people in Phoenix have been consulting home garage door guru services for the repair work of garage doors. The availability of online services for the repairing of home garage doors has made it possible for people to avail of such services in an easy manner. The Phoenix-based garage door repair service, Arizona Garage Door Guru has been getting a lot of demand for its long list of garage door repair services.
In order to ensure the protection and security of vehicles, people in Phoenix have been consulting garage door services. With the passage of time, various components of the garage door get damaged and hence it stops operating in the right way. Arizona Garage Door Guru provides expert service for solving issues such as broken transmitters, misaligned photo eyes, misaligned track, door obstruction, and broken springs. In addition to this, the firm also offers services for issues such as mis-set limit settings, disconnect switch being accidentally enabled, manual locks, broken tension springs, and broken cables. The company is providing an excellent service to people and getting positive reviews which one can see by clicking here.
Experts at Arizona Garage Door Guru have experience working for a long period of time which helps this firm to provide an unrivaled service in the entire valley. The garage door repair service also provides a free new garage door replacement estimate. With over 20 years of experience in the garage door repair industry, the technicians in the local company have been providing excellent service in a friendly and courteous manner.