Entrepreneur Shares Secrets to Success: How Rami Alame's Digital Platforms and Workshops are Educating the Next Generation of Founders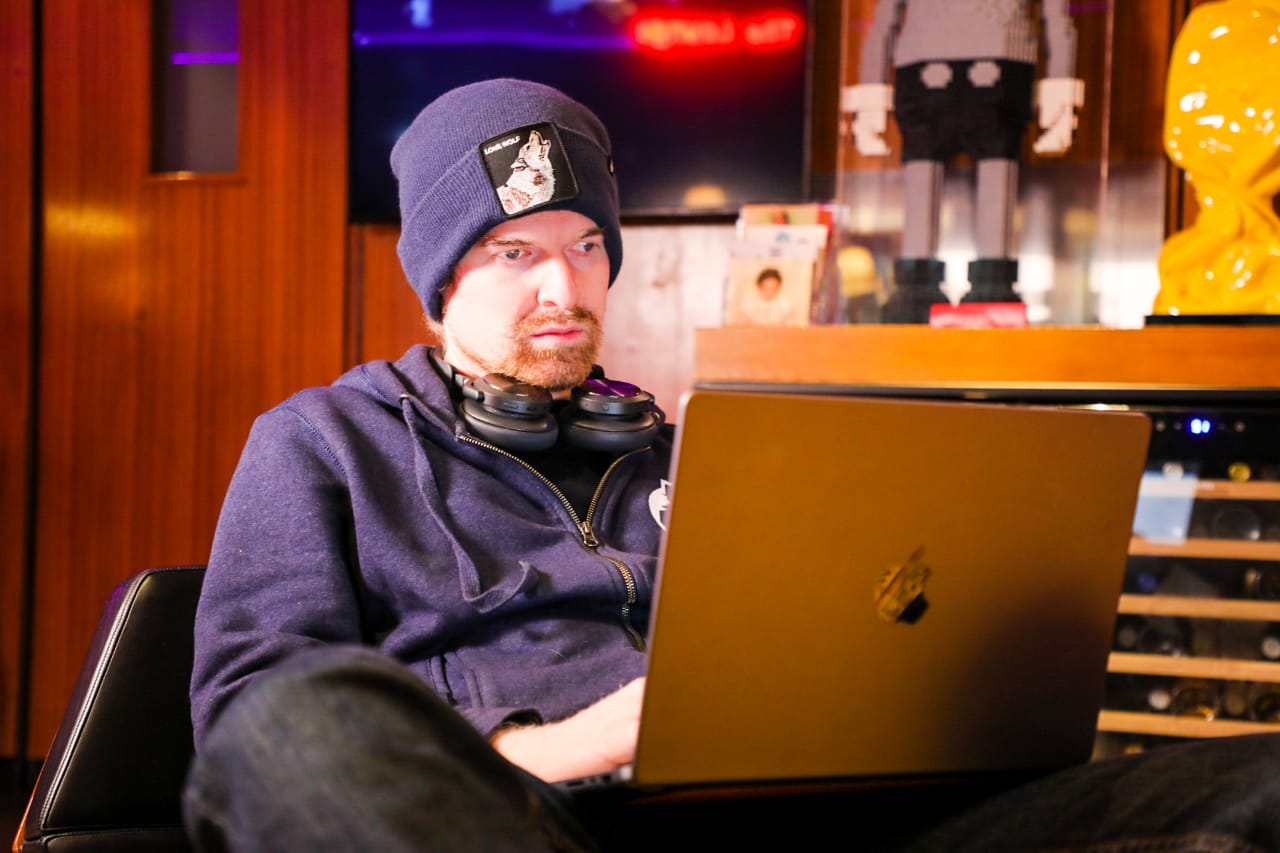 Rami Alame is a lawyer and serial entrepreneur with years of experience in the worlds of finance, entrepreneurship, and most recently, the emergent fields of NFTs and cryptocurrency. More significantly than this, perhaps, is Alame's long time dedication to education and informative collaboration. A firm believer that education should and must continue long after graduation, the young founder and crypto expert has apportioned much of his energy towards establishing educational platforms that bring together leading thinkers and experienced entrepreneurs to lend their knowledge to the next generation of founders and innovators.
Among these platforms, one finds the Akylles Startup School, a community of accomplished, seasoned business people whose individual stories and experience shed light on the inevitably varied trajectories that define the world of entrepreneurship, offering a plethora of personal anecdotes as well as tangible, real world lessons aimed to guide emergent entrepreneurs in the founding, growing, and maintaining of their enterprises. The school represents the largest digital hub of its kind, boasting an impressive breadth of knowledge from a broad range of sectors and fields. 
Essentially, the community works collectively to simplify the founding and scaling processes so that entrepreneurs can spend more time doing what they do best: leveraging their unique skill sets to corner market niches and establish successful startups. The Akylles Startup School functions as an ideal platform for extant enterprises seeking to maintain momentum and adapt strategies or approaches to consistently dynamic, often turbulent business ecosystems. In a world wracked by changes brought on through the proliferation of blockchain technology, Alame's school offers to educate founders on the risks and opportunities presented by the ever growing world of NFTs, smart contracts, and cryptocurrencies. 
Alame's commitment to education extends far beyond the tech oriented digital platforms he's worked to establish, however, and reaches into the more traditional educational spaces of universities, where a number of institutions have welcomed him as an honored speaker. His lectures have historically covered a broad range of subjects, including, but not limited to the navigation of dynamic cryptocurrency ecosystems, founding and maintaining startups, legal literacy and strategy, and self motivation. Alame has presented at the Lebanese American University, the American University of Beirut, Notre Dame University – Louaize, and Universite Saint-Joseph de Beyrouth, among others.
An accomplished author in addition to his other roles, Alame's most recent book, 'Startup Kudos', functions as an intricate 'how to' guide for anyone looking to enter the world of entrepreneurship. Through a myriad of real life stories and examples, Alame demonstrates an intimate understanding of what it takes to found a successful business. The lessons presented in the book offer readers invaluable knowledge that they can deploy in any future entrepreneurial endeavors, delivered in a clear, easy to comprehend format by an experienced expert.
Education often serves to illuminate opportunity. Rami Alame's persistent commitment to sharing his experiences and expertise with others who might wish to follow a similar path achieves just that: an understanding of opportunities they may have never come to appreciate otherwise. Whether through digital platforms, informative books, or public lectures, Alame has proved himself a capable educator as much as a successful entrepreneur.
To explore the Akylles Startup School community, visit: https://akylles.teachable.com/  
To order your own copy of 'Startup Kudos' or to reach out to Alame, visit his website: https://ramialame.com/ 
Affordable iced out jewelry at Gotta Jewelry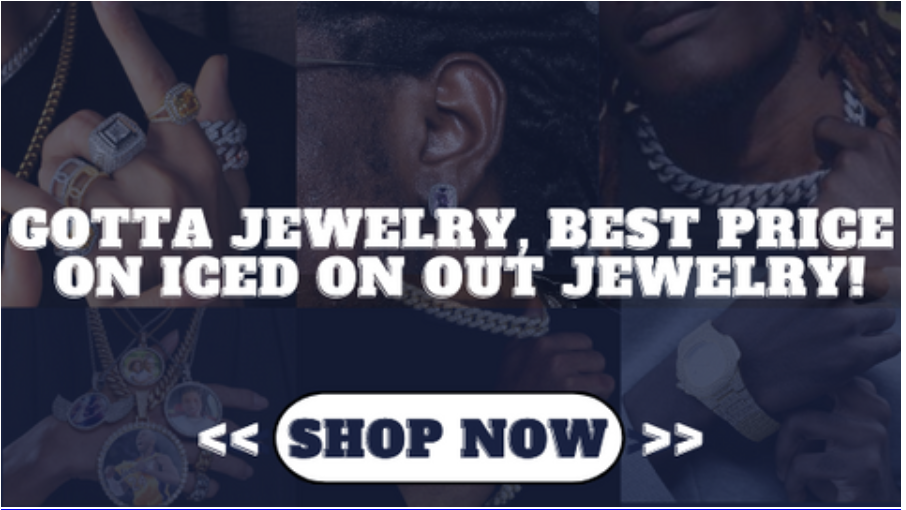 Gotta Jewelry is the best place to buy iced out jewelry. They have a wide selection of affordable bracelets, watches, pendants, chains, and more. Their jewelry is made with high quality materials and craftsmanship, so you can be sure that it will last. They also offer free shipping on all orders, so you can get your iced out jewelry delivered right to your door.
From 3A+ at 5A+ cz iced jewelry
Gotta Jewelry's goal is to provide the best quality cz iced jewelry at the most competitive prices. They offer a wide range of products, from 3A+ to 5A+ cz iced jewelry, so you can find the perfect piece for your needs. Their products are made with the highest quality materials and craftsmanship, so you can be sure that you're getting the best possible value for your money.
Whether you're looking for a new piece of jewelry for yourself or a gift for someone special, Gotta Jewelry has something for everyone. Check out their website today to see their full selection of products.
Also, you will find a collection with a wide choice of jewelry, and pendants that they can customize to your liking. The customization takes between 15 and 20 days, with free delivery.
Why is Gotta jewelry underpriced ?
First, Gotta Jewelry is underpriced because they use a direct-to-consumer business model. This means that they cut out the middleman and sell their products directly to consumers. This allows them to keep their prices low while still providing high-quality products.
Second, they sell mostly online, so they don't have the same costs associated with brick-and-mortar stores.
Finally, they don't spend a lot on advertising, so they're able to pass those savings on to their customers. All of these factors allow Gotta Jewelry to offer iced out jewelry at very affordable prices. So if you're looking for a great deal on iced out jewelry, be sure to check out Gotta Jewelry. You won't be disappointed.
Their slogan is "value yourself!"
Gotta Jewelry is all about helping you feel your best. They believe that everyone is beautiful, no matter what her budget is. That's why they offer a wide range of affordable jewelry, from everyday pieces to special occasion items. They want you to feel confident and stylish, without spending a fortune.
So next time you're looking for that perfect piece of jewelry, remember Gotta Jewelry. Their slogan is "value yourself!" because they believe that you're worth it.
Gotta jewelry, value yourself!