Eric Oberembt Believes in Authenticity and Becoming The Human You Were Born To Be, Here's Why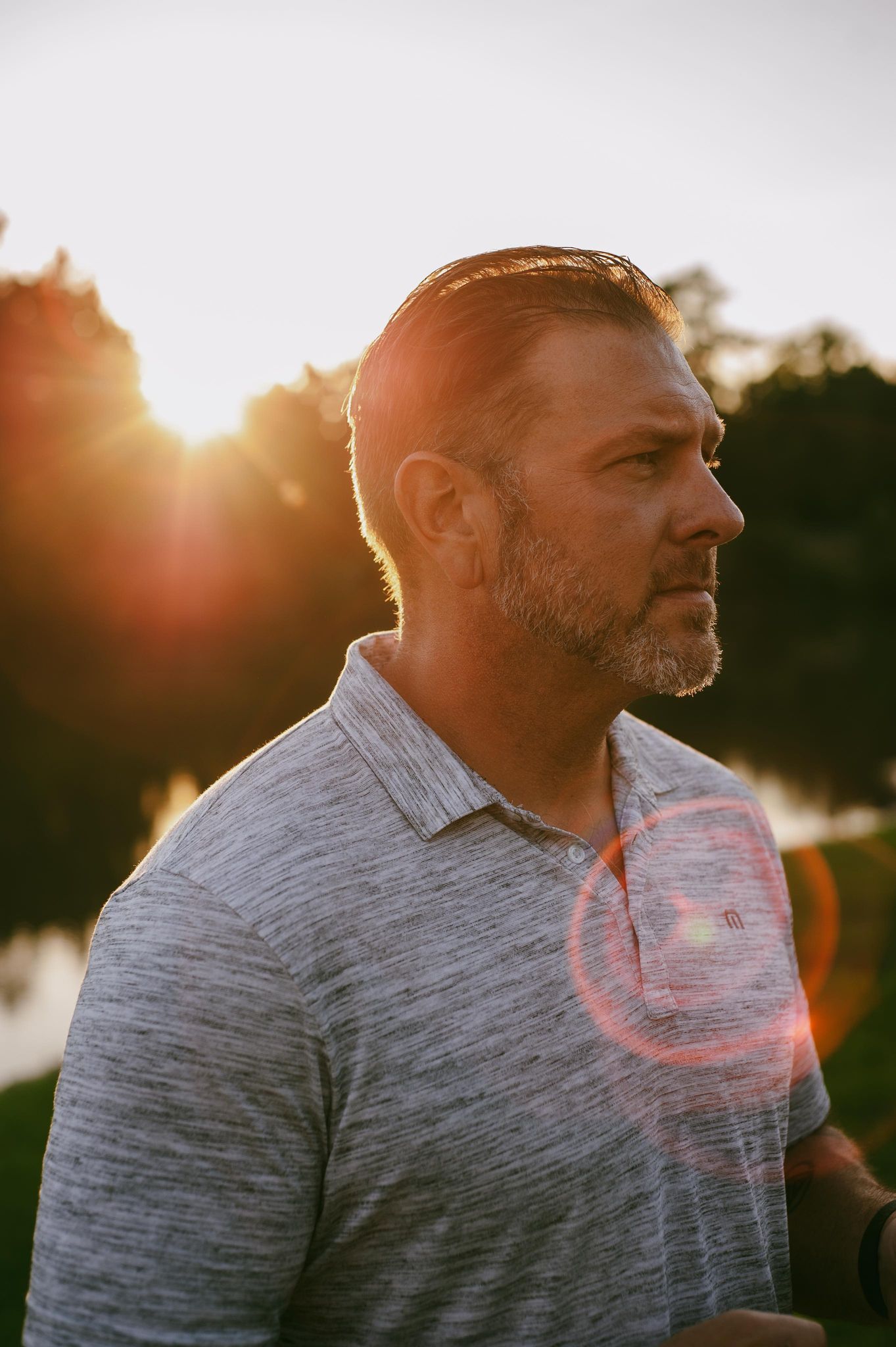 Authenticity and becoming the person you were born to be are highly desirable traits. Most people want to be appreciated for who they are. They want to be supported in becoming the human they were born to be. This endeavor contributes to a holistic well-being that makes you happier. What's more, authenticity makes you feel fulfilled and boosts your self-esteem. 
Eric Oberembt says that everyone should strive to become the human they were born to be. Relentless is his belief; Eric hosts a podcast where he tells people to keep it real or GTFO. 
Eric is an entrepreneur, author, business coach, and keynote speaker. He owns several businesses, including D&M Roofing and Siding, in Omaha, NE. He is also the co-founder of the nonprofit "Roofers in Recovery," the author of two books about residential and commercial roofing, and co-founder of the National Vendor Network "Advanced Roofing Technologies."
Eric owns the podcast dubbed "Be Authentic or GTFO." He started the podcast to create a comfortable space where people can have authentic conversations. 
Why authenticity 
Eric says that if there's one thing he is sick and tired of, it's the 'fake,' 'look at me,' inspirational bullshit. We are a society with people who are accustomed to putting on masks. We make excuses, and some avoid taking action for the fear that things may not work. We may think it's okay to put on masks and avoid taking action, but to Eric, such behavior doesn't help you or others. 
Eric believes in authenticity because of his life experiences. About 13 years ago, this entrepreneur was struggling with alcohol addiction. Eric always fought alcoholism. But after two failed marriages, he fell into the depths of addiction with no end in sight but jail or death. He started selling cocaine, and at the age of 28, he got arrested for a 4th offense DUI while narrowly dodging drug charges. Eric was looking at 1-5 years in prison. However, after going to a 30-day rehab facility, the judge showed him mercy and didn't give him the maximum penalty. 
While in rehab, Eric says that he experienced this 'aha' moment that helped him face reality. It hit him that normal people don't need rehab. The second time he came face to face with the truth was after a relapse. He got a blow to the head that night, and when he got home the next day, he looked at himself in the mirror and realized that things had to change. 
Becoming the human you were born to be
Eric says that becoming the human you were born to be and embracing authenticity helps you achieve success. There may be a talent or a trade that you're pretty good at but have been postponing as a business venture. When you finally realize that this skill is something you're good at, you can set up a business that outperforms competitors. 
According to Eric, you're more likely to pursue your passions, believe in yourself, and have confidence in your opinions when you choose to be authentic. So how do you become authentic? 
To Eric, you become authentic by being honest with yourself and others. Be confident and comfortable in expressing your own opinion, and keep an open mind about other people's opinions. 
Authenticity requires you to be self-aware. You must be mindful of how your upbringing, home, and environment influence your behavior. This calls for you to ask yourself the tough questions: Are you happy? Does your job give you satisfaction? At what times do you feel like your best self? 
You were meant for success 
Eric says that if he could take the garbage that was his life and use it to help other humans become the best versions of themselves, then anyone can do it. His life journey taught him never to be afraid to say what he thinks or how he feels about any subject. Eric also learned that others out there need help becoming the human they were born to be. This realization enabled Eric to help hundreds of people through his podcast, coaching, and speaking events. 
Curious for more? Connect with Eric via his socials:
Top 6 Investments for Your Child's Future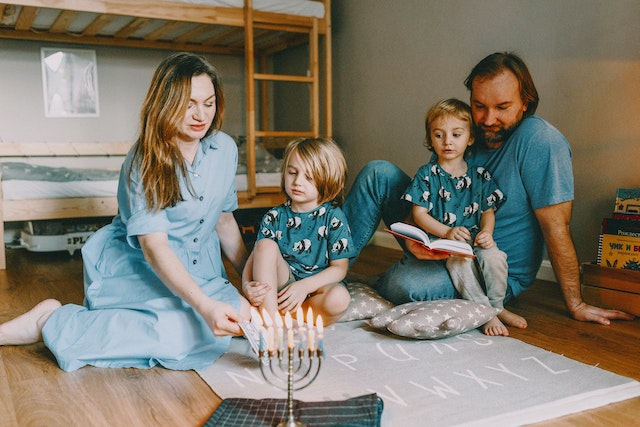 If you're looking to give your child a head start in life, there's no better way than investing in their future with some wise choices. From saving for a college education to teaching them the importance of financial literacy, there are plenty of ways to help them gain the skills they need for successful adulthood. Here are six great investments you can make now that will provide dividends in the future:
Financial Literacy 
Financial literacy is a critical skill that will remain valuable for life, and you should start teaching your child as early as possible. Not only can this help them understand basic concepts such as budgeting, saving, and responsible spending habits, but it can also increase their confidence when dealing with their finances. Encourage your children to save a portion of the money they receive, and show them how to make smart investments, such as opening up a savings account.
Positive Role Models 
The people your kids look up greatly influence their lives, especially during their formative years. That's why it's crucial to be a good role model and surround them with positive role models who embody values such as honesty, hard work, and integrity which your children can learn from or aspire to emulate. This includes friends, family members, teachers, and mentors. Exposing your children to such people can help them broaden their horizons and see the world differently.
A Good Education 
Investing in your child's educational journey from elementary school to college will open doors to careers and opportunities they may not have had before. To save your child from the debt  that comes with post-secondary education in Canada, start early and put into an RESP (Registered Education Savings Plan). This is a special type of investment account specifically designed to save for college expenses. It is essential to understand the structure and features of the plan and how it works to maximize your savings.
Quality Family Time
Set aside family time and special activities such as cooking, playing board games, or taking nature walks. This allows your children to bond with each other and explore the world around them. Investing in quality family time will provide endless opportunities for growth, learning, and development, setting your children up for a bright future. Spending time with your little ones will also create lasting memories that will stay with them forever. It will also teach them valuable skills such as communication and conflict resolution. 
Life Insurance 
Investing in life insurance ensures your child's future financial security. Not only will it protect them in case something unexpected happens, but it can also be used as an investment tool if you opt for the right policy. With the right plan, you can maximize the money your child will receive by providing them with a secure financial future should anything happen to you or your partner.
Mental Health Support 
Life isn't always easy; sometimes, your kids need extra help navigating life's journey's ups and downs. Mental health support takes many forms, from therapy sessions with psychologists or psychiatrists to mindfulness techniques like meditation. Supporting children during difficult times allows them to process emotions more effectively so they are better prepared for adulthood when life throws curveballs. With the rise of mental health issues in today's society, it is vital to invest in your child's mental health and ensure they have the right support system.
These are just a few top investments you can make for your child's future. Whatever strategies you choose, remember that each has its benefits, from immediate gratification to long-term financial security. Investing in your child's future will give them the skills and resources they need to live a successful, fulfilling life.