Erika Mejía is an Immigrant who Proved that Anyone can Achieve the American Dream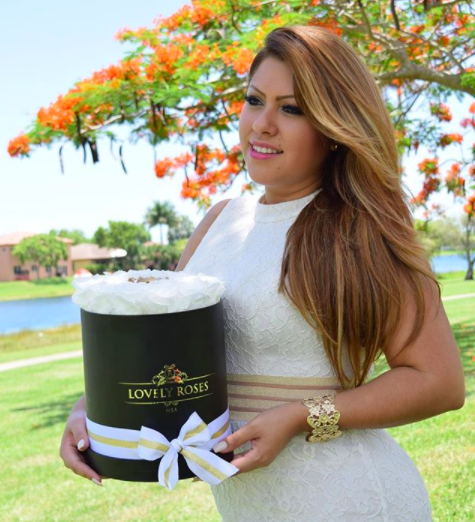 Erika Mejía is unlike any woman you have ever met. She is hardworking, dedicated, and ambitious. And these are the qualities that made her successful. Like many migrants, she came to America with big hope in her heart.
She is from Honduras, and now she lives in Miami. When she first came to the state of Florida, she had only $200 in her name and nothing else. But she worked really hard to make ends meet. Erika worked as a secretary, a domestic worker, a saleswoman, and a shop assistant.
While working all these jobs, she was inspired to do more. She did not want to work for somebody for the rest of her life. During one of her duties she learned about floristry trade. She worked on her talent for many years and perfected it. That is when Erika decided that she was ready to become a professional florist.
Now, Erika Mejía has her own florist shop called Lovely Roses, which has A-list clientele. Prominent celebrities like Demi Lovato and Camilla Cabello are her clients. She offers authentic bouquets of roses, both luxurious and exclusive to her clients. That is why she is popular among Miami's rich and famous.
Even though Erika (@erikamejia_oficial) has become extremely popular among the people of Miami, she is still proud of her roots and respects her family. She shared that her family was the force behind her drive, that led to her success.
Erika Mejía is a respected figure in Miami's Latino community because of what she has achieved. She is indeed a prime example of what a working-class person can achieve through sheer hard work.
Greek Lightning is the Magic Elixir to Great Times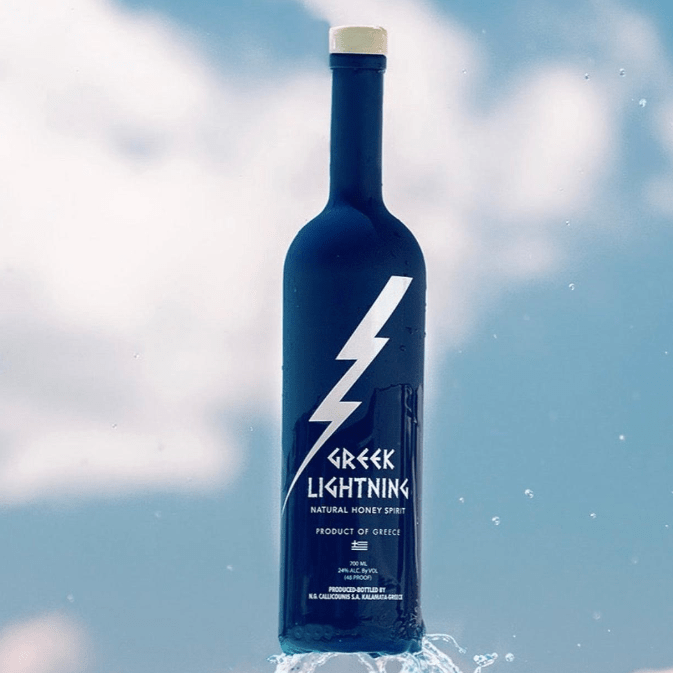 Have you ever wanted to visit the breathtaking Greek Islands of Mykonos or Santorini? If your desire to travel to this part of the world is being hampered by Covid or finances, you can experience the daily exuberance of these islands with a taste of Greek Lightning. This flavorful and aromatic liquer will let help you be a part of the Greek culture, by enjoying every precious moment life has to offer. The Greek culture was always known for their elaborate celebrations, as this is the very fiber that defines the happy life people in Greece experience. You can also experience and be a part of the notorious Greek culture with a bottle of Greek Lightning, the first taste is so electric, it is like being struck by the mythical god, Zeus himself.

Greek Lightning liquer embodies the Greek culture and uses only the best ingredients, directly from Greece. The liquer is infused with cinnamon, grape honey, as well as herbs and spices which are all naturally derived. Greek Lightning can be enjoyed any way you like- served with food, mixed with your favorite drink, or straight. Either way you choose, you can't go wrong as you will to feel the jovial essence of the Greek's and enjoy life to the fullest. This mythical brand is a lifestyle drink and is for everybody, whether you are having a yacht party off the French Riviera, or a simple get together with friends for a game of cards, you cannot go wrong with Greek Lightning.

The bottle design for Greek Lightning is just as bold as its flavor, and will having you feel god or goddess like energy upon your first taste. This wonderful elixir has top quality ingredients that come directly from Greece, so if you cannot get on a plane and enjoy the Greek culture and heritage, you can enjoy it via a bottle of Greek Lightning. You can enjoy this magical drink anytime, it is perfect for celebrations and family dinners, as well as formal dinners. Greek Lightning goes well with anything, at any time. The Greek people are always happy and enjoying life no matter the circumstances, and you can too with Greek Lightning. The founders of Greek Lightning are both from Greece originally, so every ingredient in a bottle of Greek Lightning is thought out and made with care. This is to ensure that whoever tries this magic elixir, will feel the essence of Greece in this delicious drink, and immediately begin to enjoy life and be happy.