Charcoal Face Wash- Why is it good?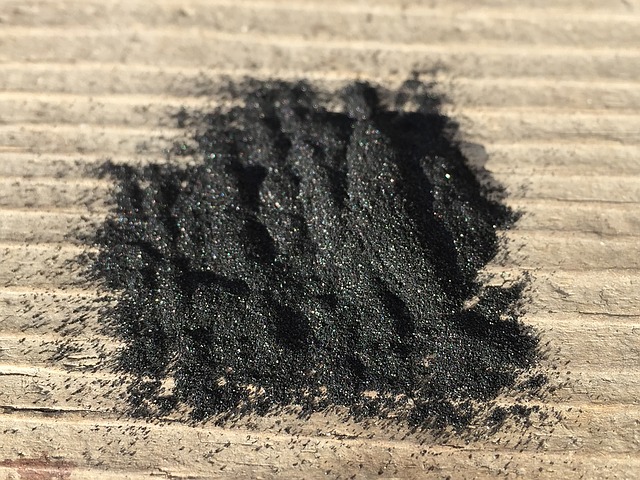 Charcoal is the magic element in the skincare industry today. The ability to absorb all the impurities, excessive oil, and bacteria from the pores of the skin makes it an unbeatable necessity for skincare. For obvious reasons, the environment is not fit to lead a healthy lifestyle. The insurmountable pollution, the harmful UV rays of the sun, contribute a great deal to damaging our skin. 
The facial skin is twice as sensitive as the body's skin. This is because the facial skin has comparatively more sebaceous glands and the face epidermis is only 0.12 mm thick compared to 0.60 mm of the body skin. This makes our facial skin more sensitive to pollution, toxins, and bacteria. 
Pores and Skin Issues
The pores on your face, if not looked after and taken care of regularly, can throw an ultimate tantrum like a spoiled child. A tantrum that is so stubborn that it can take you ages to get rid of it. Yes, that oily skin, acne, dull skin, a breakout in most of the cases is a result of large pores on your skin. 
It may be due to clogged pores or sun damage or it could be because of aging or blackheads. What matters is that it does some real damage to your skin, which can cause trouble in the long run. The smaller the pore, the clearer the skin.
Clogged Pores and Oily Skin 
Pores are nothing but glorified hair follicles on the skin that can make way for the sebum gland to secrete excessive oil. It is no wonder that the pores enlarge if they are left clogged with oil for a long time. The enlarged pores further increase the secretion of oil in the skin and this is what may lead to oily skin.
Sunlight and Dull Skin
Sunlight is one of the reasons for enlarged pores on the skin. The more time you spend tanning on a beach or with your skin exposed to the sunlight, the more your pores get damaged. Next time you're out, make sure you use sunscreen. The enlarged pores and harmful sunlight can also lead to dull skin and drain the life out of the skin cells.
How Does Charcoal Face Wash Help?
Charcoal has completely transformed the healthcare and beauty industry. The benefit of this single ingredient on the skin is almost magical. Clear skin became a reality for many and natural exfoliation of the skin brings back its brightness. Here's why you should try charcoal face wash for yourself.
Removes Blackhead 
Blackheads and whiteheads are those stubborn spots on the face that appear due to pores clogged with dead cells, bacteria, and oil. The pores remain blocked due to blackheads and when they are removed, the closed pores leave whiteheads on the face. 
Charcoal face wash removes the oil and dead skin cells from deep within the skin. Applying a few drops gently on the skin for two to three minutes can absorb all the dead cells and oil, naturally leaving the pores clean, without leaving an aftereffect on the skin.
Extracts Bacteria and Impurities
Bacteria and impurities are two very common reasons for skin infection. The break out of dry skin or excessively oily skin is due to the harmful bacteria and impurities accumulated deep within which cannot be removed with normal ingredients.
Activated charcoal balances these bacterias and completely extracts the impurities from the skin, removing half of the reason for skin problems. Impurities, whether internal or external, can do some serious damage to the skin.
Opens Clogged Pores
After a long discussion above, it is clear how clogged and enlarged pores become the main reason for early wrinkles, dull skin, acne, and many other problems. Hence, charcoal face wash comes to your rescue here. The charcoal removes all the reasons for clogged pores and reduces its size so that it does not affect your features and evens out your tone.
Excessive oil, dead skin cells, bacteria, impurities, dust, anything that can cause damage to the skin is gently removed from the skin without leaving any trace.
Prevents Acne
Acne is the most common skin related complaint among both men and women. Acne is usually caused due to clogged pores and bacterias. However, it can also be caused due to hormonal imbalance, stress, or an unhealthy diet. The food we eat has a lot to do with everything that goes around in our body. Hence, the excess oil production in the skin is visible on the face in the form of acne. 
Charcoal face wash balances the oil in the skin and prevents acne. Once the skin is all clear of bacteria, dead cells, and impurities, the chances of an acne breakout on the skin decreases. 
Firm Skin
No one wants to look like they are 50 years old during their 20s or 30s. In fact, the idea of early wrinkles causes chills running down the spine for many people. Early wrinkles usually occur because the skin loses its firmness and tightness that is required to hold it all together. Enlarged pores are one of the reasons for early age wrinkles on the face.
Charcoal face wash reduces the pore size and tightens the skin after cleaning. It keeps the skin hydrated and increases firmness. The charcoal face wash is your way to flawless beauty and bright skin.
Say No to Dull Skin
That's it! With charcoal products in the market, you have no excuse to not take care of your skin. Charcoal is produced using many kinds of wood, bamboo, and coconut burns. These burns are then activated for further use. 
Charcoal face wash can help you achieve clear and flawless skin. Check out Les Creme for some amazing charcoal face washes.
Top 6 Investments for Your Child's Future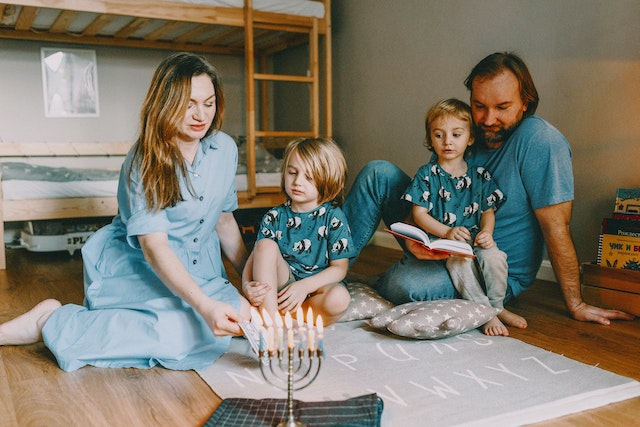 If you're looking to give your child a head start in life, there's no better way than investing in their future with some wise choices. From saving for a college education to teaching them the importance of financial literacy, there are plenty of ways to help them gain the skills they need for successful adulthood. Here are six great investments you can make now that will provide dividends in the future:
Financial Literacy 
Financial literacy is a critical skill that will remain valuable for life, and you should start teaching your child as early as possible. Not only can this help them understand basic concepts such as budgeting, saving, and responsible spending habits, but it can also increase their confidence when dealing with their finances. Encourage your children to save a portion of the money they receive, and show them how to make smart investments, such as opening up a savings account.
Positive Role Models 
The people your kids look up greatly influence their lives, especially during their formative years. That's why it's crucial to be a good role model and surround them with positive role models who embody values such as honesty, hard work, and integrity which your children can learn from or aspire to emulate. This includes friends, family members, teachers, and mentors. Exposing your children to such people can help them broaden their horizons and see the world differently.
A Good Education 
Investing in your child's educational journey from elementary school to college will open doors to careers and opportunities they may not have had before. To save your child from the debt  that comes with post-secondary education in Canada, start early and put into an RESP (Registered Education Savings Plan). This is a special type of investment account specifically designed to save for college expenses. It is essential to understand the structure and features of the plan and how it works to maximize your savings.
Quality Family Time
Set aside family time and special activities such as cooking, playing board games, or taking nature walks. This allows your children to bond with each other and explore the world around them. Investing in quality family time will provide endless opportunities for growth, learning, and development, setting your children up for a bright future. Spending time with your little ones will also create lasting memories that will stay with them forever. It will also teach them valuable skills such as communication and conflict resolution. 
Life Insurance 
Investing in life insurance ensures your child's future financial security. Not only will it protect them in case something unexpected happens, but it can also be used as an investment tool if you opt for the right policy. With the right plan, you can maximize the money your child will receive by providing them with a secure financial future should anything happen to you or your partner.
Mental Health Support 
Life isn't always easy; sometimes, your kids need extra help navigating life's journey's ups and downs. Mental health support takes many forms, from therapy sessions with psychologists or psychiatrists to mindfulness techniques like meditation. Supporting children during difficult times allows them to process emotions more effectively so they are better prepared for adulthood when life throws curveballs. With the rise of mental health issues in today's society, it is vital to invest in your child's mental health and ensure they have the right support system.
These are just a few top investments you can make for your child's future. Whatever strategies you choose, remember that each has its benefits, from immediate gratification to long-term financial security. Investing in your child's future will give them the skills and resources they need to live a successful, fulfilling life.