Evolution of Digital Marketing in 2019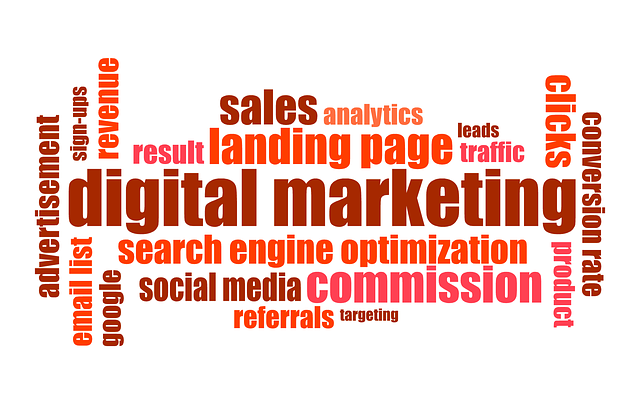 In 2019, digital marketing has changed completely!
The sad part about this is that most brands and agencies are unaware of the changes.
They are still following the traditional approaches to digital marketing. This has led to a decrease in their website traffic, sales conversions and revenues.
The result- loss of credibility and presence amongst 4 billion of the Earth's population who use the internet!
Here we look at the major changes that have taken place in the world of digital marketing in 2019.
For brands and agencies looking to turnaround their digital fortunes, this article is a necessary read. I am not going to mention about the traditional function of SEO like-
Settling meta and title tags.
Page Loading Speed.
URL set-up
UI or UX
Most SEO agencies are already familiar with such basic set-ups. What I am going to look at will help you in-
Attracting more website traffic
Building credibility and loyalty
Climbing Google's Search Engine Rankings Page (SERPs)
Improving the Sales Conversion Funnel
Increasing website metrics and SEO scores
According to experts, there are more than 1,805,260,010 websites on the internet! This is a phenomenally huge number.
Major Changes in Digital Marketing in 2019: The List
1.     Traditional SEO Services are passé!
The top brands and agencies continue to innovate and push the boundaries of digital marketing. It is becoming increasingly difficult to rank for keywords in 2019. There is just too much competition.
The best SEO Services agencies are now mastering at innovative digital marketing solutions. Bear in mind, these innovative strategies are not easy to execute. However, if you are able to master them, you will set your brand apart from 90% of the competition.
We are talking about strategies like blogger outreach services and guest posting services. You might think that your agency is also offering the same. But acing such a complex strategy requires time, energy, expertise and unmatched resources.
If your brand wants to stand out in 2019, innovative digital marketing strategies can help drive traffic, improve SEO scores, climb the rankings and lead to actual sales!
2.     A Mobile Friendly Website Version is the future and the present-
In 2018, Google shocked the world when it announced a Mobile First Indexing Strategy. In other words, for Google, a mobile responsive website sits right at the top of Google's priority list.
If your website does not have a mobile-responsive and optimized website version, you are going nowhere. In simple terms, mobile searches now account for over 60% of all Google searches. We are talking about billions of search requests.
If you do not have a mobile optimized website, you are-
Not only encouraging Google to place you on their bad performing website list; you are also,
Cutting yourself out from millions of probable searches on the internet.
The best brand and agencies ensure that the design and content on their desktop and mobile versions are completely alike. This makes a strong case for your brand in front of Google and the users.
3.     Quality Content is more Important than it ever was-
When digital marketing was at its nascent stages, money could compensate for low-quality content. You could push your brand through massive ad spends, both on Google as well as on social media.
However, in 2019, this is not going to reap the same rewards. There is a strategic shift by search and social media giants towards quality content. If you are smart, you will invest in quality content and back it up with strong media spends.
This will help you maximise your reach and ROIs like never before. The key is to invest in the content creation process. You can specifically look at creating-
100% original, long format articles that are useful, informative and keyword friendly.
Increase the use of visual rich data like images, videos, infographics and statistics.
Focus on creating catchy headlines and social media copy writing.
Aim for content that convinces and converts.
If you are able to master the content creation process, you will see immediate results within months.
4.     Pay Attention to Local SEO (Google My Business, Yelp, Directories, etc.)-
Small brands cannot compete with the digital marketing budgets of larger brands. It is practically impossible to have separate digital teams and have million dollar budgets.
This is why Local SEO becomes so important for small brands to excel. Being a democratic platform, digital offers small brands ample avenues to make themselves discoverable.
For example, it is essential for small brands to maintain an active presence on Google My Business, Yelp and other Local Directories.
Active presence means-
Posting regularly on the platforms.
Maintaining updated information at all times.
Encouraging customers to post reviews and feedback.
Immediately replying to those reviews and feedback.
Reaching out to as many local directories in the area as possible.
If you maintain an active presence on GMB and other directories, Google directs users to your establishment who search within a geographical area. Maintaining an active presence on these platforms will help you get a near 30% increase in your sales and footfalls.
5.     Don't Ignore Voice Search-
Let me start by sharing a small insight-
The hottest selling item on Amazon during the Christmas and Holiday season in 2017 and 2018 was- Amazon Echo!
Yes, you heard it right Alexa and others like Siri and Cortana are now part of millions of households. Brands and agencies should not ignore voice search marketing in 2019.
It is important for websites to be compatible with voice search. This means that long tail keywords are essential. Why? Because human beings type and speak differently when searching.
Question related keywords should be a part of a brand's content strategy. Most SEOs are not paying attention to voice search. I am sure they have their reasons. However, this can be beneficial for your brand, as it can help you get ahead of your competitors.
At present Google just gives answers to people when any voice search is done. However, I expect this to change drastically in the coming months. By staying ahead of the curve, you can ensure great returns in the future.
Conclusion
Most experts agree that going forward; Google's algorithms are going to get more complex. They also agree that the information, which comes from Google about best practices, will also decline. This is why it is imperative for brands and agencies to keep reinventing their digital marketing strategies and goals.
By staying abreast of the changes in digital marketing, brands can hope to stay relevant and improve their digital fortunes.
If you wish to add value to the article, please do not hesitate to drop us a comment below.
Eric Crews: Pioneering Climate Change Mitigation Technology with Design Desk Inc.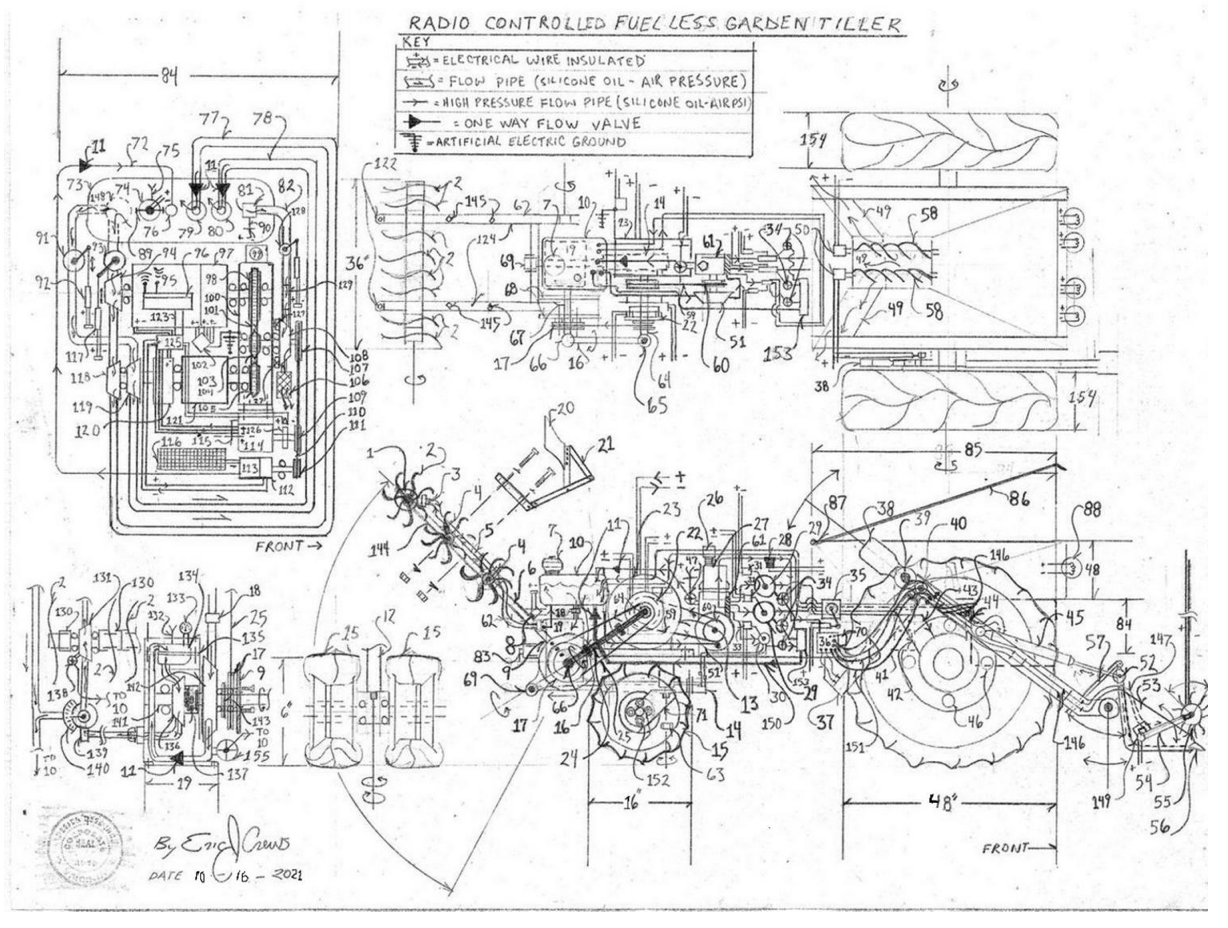 Climate change, an urgent and pressing global issue, demands visionary leaders who are willing to push the boundaries of innovation to find effective solutions. Eric Crews, the founder and driving force behind Design Desk Inc., is one such visionary entrepreneur who has dedicated his career to addressing environmental challenges and creating groundbreaking Climate Change Mitigation Technology. Through the lens of applied physics and innovative design principles, Crews and his company have revolutionized the fields of clean energy, sustainable transportation, and environmental protection.
The Visionary Entrepreneur
Eric Crews' journey in the realm of climate change mitigation technology began with a profound recognition of the urgency of addressing environmental challenges. Long before many fully grasped the implications of climate change, Crews understood that the earth was facing a critical juncture. He was driven by a deep conviction that technological advancements could be a powerful tool in combating the devastating effects of climate change.
Crews' visionary approach is rooted in the belief that we must embrace innovation to drive sustainable development and mitigate the environmental impacts that threaten our planet. He is not content with the status quo and consistently seeks to push the boundaries of what is possible through applied physics and a deep understanding of compound systems.
A Deep Understanding of Applied Physics
Eric Crews' journey as a climate change mitigation visionary is inseparable from his profound understanding of applied physics. Applied physics involves the practical application of the principles of physics to create tangible solutions. Crews' ability to harness these principles and utilize them to tackle a myriad of environmental challenges has set him apart as a true pioneer in the field.
His commitment to addressing climate change is evident in the way he utilizes physics to develop products and systems that address key environmental concerns. These include but are not limited to energy production, water purification, air pollution reduction, and sustainable transportation solutions. By employing the fundamental laws of physics, Crews has managed to make considerable strides in improving the world's environmental health.
Innovative Solutions for a Better World
One of the core principles driving Eric Crews and Design Desk Inc. is the belief that the protection of the public and the environment is not just a moral obligation but also good for business. This philosophy aligns with the growing awareness that sustainable and environmentally friendly solutions are not only ethical but also financially viable in the long run.
The approach taken by Design Desk Inc. is unique in that it focuses on solving real-world environmental problems that disrupt and endanger the public. This involves addressing issues related to natural disasters, loss of life, and property damage, which are increasingly prevalent due to climate change. Eric Crews' vision has led to the development of solutions that not only mitigate these problems but also provide sustainable alternatives for the future.
The Birth of Design Desk Inc.
Design Desk Inc. was founded in 2010 and has spent several years in relentless pursuit of logic reduction and innovative thinking. The company's primary goal has been to conceive over-unity power production systems. Over-unity power production refers to systems that produce more energy than is initially invested, effectively challenging the traditional laws of energy conservation.
Design Desk Inc.'s focus on over-unity power production is a testament to Eric Crews' unwavering commitment to creating groundbreaking technologies. These technologies have the potential to reshape the way we generate and use energy, significantly reducing our reliance on fossil fuels and decreasing greenhouse gas emissions, which are the primary drivers of climate change.
Revolutionizing Clean Energy
Clean energy is at the forefront of the battle against climate change, and Eric Crews and Design Desk Inc. have made significant contributions to this field. Their innovative solutions in clean energy production not only reduce the environmental impact but also increase efficiency. By conceiving over-unity power production systems, they have unlocked new possibilities for generating electricity in a more sustainable and cost-effective manner.
One of their most noteworthy innovations is the application of advanced materials and design principles in solar panels and wind turbines. These technologies, with higher energy conversion efficiency, have the potential to make renewable energy sources more accessible and affordable for a broader range of consumers. This approach aligns with Crews' vision of making clean energy solutions available to everyone, contributing to a more sustainable future.
Pressurized Hydraulics and Inclined Gear Systems
One of the key technologies employed by Design Desk Inc. involves pressurized hydraulics combined with inclined gear systems. This system utilizes " counteracting upon" mechanical resistance within the gear system and electrical generator, effectively nullifying it by utilizing stored air pressure within a pneumatic pressure containment vessel.
This tilting motion allows for the generation of angular momentum, which is then harvested as electrical energy. This harvested energy is reintroduced back into the system to drive a cyclical "retained" work capacity."
Sustainable Transportation Solutions
In addition to their remarkable work in clean energy, Design Desk Inc. has also ventured into the field of sustainable transportation. Eric Crews recognizes that transportation is a significant contributor to greenhouse gas emissions, and addressing this issue is essential for mitigating climate change. His visionary approach extends to the creation of sustainable transportation solutions that are both efficient and eco-friendly.
One of their pioneering projects is the development of electric vehicles (EVs) that integrate cutting-edge battery technology with regenerative braking systems. These advancements result in EVs that offer a longer driving range and shorter charging times, making electric vehicles a more practical choice for a broader audience. By making sustainable transportation options more accessible, Crews and his team are contributing to a reduction in the carbon footprint of the global transportation sector.
Environmental Protection through Innovation
Beyond clean energy and sustainable transportation, Eric Crews and Design Desk Inc. are deeply committed to addressing environmental protection challenges. Their portfolio of solutions extends to areas such as air pollution reduction, water purification, and disaster response technologies.
One notable example is their work in air pollution reduction, where they have developed innovative air purification systems for both industrial and urban settings. These systems use advanced filtration and chemical processes to remove harmful pollutants from the air, contributing to cleaner and healthier environments for communities around the world.
Their expertise in water purification technologies has also led to the creation of compact and efficient systems that provide safe drinking water in regions with limited access to clean water sources. This technology has the potential to improve the quality of life for millions of people, particularly in developing regions where waterborne diseases are a significant concern.
A Vision for the Future
Eric Crews and Design Desk Inc.'s innovative approach to climate change mitigation technology goes beyond just addressing the symptoms of the problem; it seeks to address the root causes. Their commitment to harnessing the power of applied physics, logic reduction, and innovative design principles reflects a vision of a world where sustainability and environmental protection are not just buzzwords but central pillars of our society.
The urgency of climate change necessitates bold, visionary leaders who are willing to invest time, effort, and resources in developing groundbreaking solutions. Crews' dedication to this cause, as evident through the work of Design Desk Inc., is a testament to the transformative potential of human ingenuity. With over a decade of experience and numerous innovative solutions, Eric Crews and his team are leading the way in the fight against climate change.
Eric Crews, the visionary entrepreneur behind Design Desk Inc., has become a formidable force in the ongoing battle against climate change. His deep understanding of applied physics and compound systems, combined with an unwavering commitment to addressing environmental challenges, has led to groundbreaking advancements in Climate Change Mitigation Technology. 
From clean energy to sustainable transportation and environmental protection, Crews and his team are pioneering innovative solutions that promise a more sustainable and environmentally conscious future. With their dedication to pushing the boundaries of what is possible, Design Desk Inc. is helping to drive positive change in a world that desperately needs it. Eric Crews' visionary approach reminds us that the fight against climate change is a battle worth fighting, and innovative solutions are the key to a more sustainable and prosperous future.