Evolution of Digital Marketing in 2019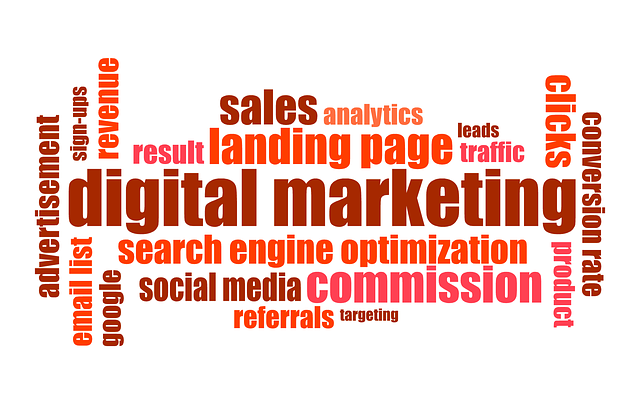 In 2019, digital marketing has changed completely!
The sad part about this is that most brands and agencies are unaware of the changes.
They are still following the traditional approaches to digital marketing. This has led to a decrease in their website traffic, sales conversions and revenues.
The result- loss of credibility and presence amongst 4 billion of the Earth's population who use the internet!
Here we look at the major changes that have taken place in the world of digital marketing in 2019.
For brands and agencies looking to turnaround their digital fortunes, this article is a necessary read. I am not going to mention about the traditional function of SEO like-
Settling meta and title tags.
Page Loading Speed.
URL set-up
UI or UX
Most SEO agencies are already familiar with such basic set-ups. What I am going to look at will help you in-
Attracting more website traffic
Building credibility and loyalty
Climbing Google's Search Engine Rankings Page (SERPs)
Improving the Sales Conversion Funnel
Increasing website metrics and SEO scores
According to experts, there are more than 1,805,260,010 websites on the internet! This is a phenomenally huge number.
Major Changes in Digital Marketing in 2019: The List
1.     Traditional SEO Services are passé!
The top brands and agencies continue to innovate and push the boundaries of digital marketing. It is becoming increasingly difficult to rank for keywords in 2019. There is just too much competition.
The best SEO Services agencies are now mastering at innovative digital marketing solutions. Bear in mind, these innovative strategies are not easy to execute. However, if you are able to master them, you will set your brand apart from 90% of the competition.
We are talking about strategies like blogger outreach services and guest posting services. You might think that your agency is also offering the same. But acing such a complex strategy requires time, energy, expertise and unmatched resources.
If your brand wants to stand out in 2019, innovative digital marketing strategies can help drive traffic, improve SEO scores, climb the rankings and lead to actual sales!
2.     A Mobile Friendly Website Version is the future and the present-
In 2018, Google shocked the world when it announced a Mobile First Indexing Strategy. In other words, for Google, a mobile responsive website sits right at the top of Google's priority list.
If your website does not have a mobile-responsive and optimized website version, you are going nowhere. In simple terms, mobile searches now account for over 60% of all Google searches. We are talking about billions of search requests.
If you do not have a mobile optimized website, you are-
Not only encouraging Google to place you on their bad performing website list; you are also,
Cutting yourself out from millions of probable searches on the internet.
The best brand and agencies ensure that the design and content on their desktop and mobile versions are completely alike. This makes a strong case for your brand in front of Google and the users.
3.     Quality Content is more Important than it ever was-
When digital marketing was at its nascent stages, money could compensate for low-quality content. You could push your brand through massive ad spends, both on Google as well as on social media.
However, in 2019, this is not going to reap the same rewards. There is a strategic shift by search and social media giants towards quality content. If you are smart, you will invest in quality content and back it up with strong media spends.
This will help you maximise your reach and ROIs like never before. The key is to invest in the content creation process. You can specifically look at creating-
100% original, long format articles that are useful, informative and keyword friendly.
Increase the use of visual rich data like images, videos, infographics and statistics.
Focus on creating catchy headlines and social media copy writing.
Aim for content that convinces and converts.
If you are able to master the content creation process, you will see immediate results within months.
4.     Pay Attention to Local SEO (Google My Business, Yelp, Directories, etc.)-
Small brands cannot compete with the digital marketing budgets of larger brands. It is practically impossible to have separate digital teams and have million dollar budgets.
This is why Local SEO becomes so important for small brands to excel. Being a democratic platform, digital offers small brands ample avenues to make themselves discoverable.
For example, it is essential for small brands to maintain an active presence on Google My Business, Yelp and other Local Directories.
Active presence means-
Posting regularly on the platforms.
Maintaining updated information at all times.
Encouraging customers to post reviews and feedback.
Immediately replying to those reviews and feedback.
Reaching out to as many local directories in the area as possible.
If you maintain an active presence on GMB and other directories, Google directs users to your establishment who search within a geographical area. Maintaining an active presence on these platforms will help you get a near 30% increase in your sales and footfalls.
5.     Don't Ignore Voice Search-
Let me start by sharing a small insight-
The hottest selling item on Amazon during the Christmas and Holiday season in 2017 and 2018 was- Amazon Echo!
Yes, you heard it right Alexa and others like Siri and Cortana are now part of millions of households. Brands and agencies should not ignore voice search marketing in 2019.
It is important for websites to be compatible with voice search. This means that long tail keywords are essential. Why? Because human beings type and speak differently when searching.
Question related keywords should be a part of a brand's content strategy. Most SEOs are not paying attention to voice search. I am sure they have their reasons. However, this can be beneficial for your brand, as it can help you get ahead of your competitors.
At present Google just gives answers to people when any voice search is done. However, I expect this to change drastically in the coming months. By staying ahead of the curve, you can ensure great returns in the future.
Conclusion
Most experts agree that going forward; Google's algorithms are going to get more complex. They also agree that the information, which comes from Google about best practices, will also decline. This is why it is imperative for brands and agencies to keep reinventing their digital marketing strategies and goals.
By staying abreast of the changes in digital marketing, brands can hope to stay relevant and improve their digital fortunes.
If you wish to add value to the article, please do not hesitate to drop us a comment below.
Maveryx – The best automated software testing tool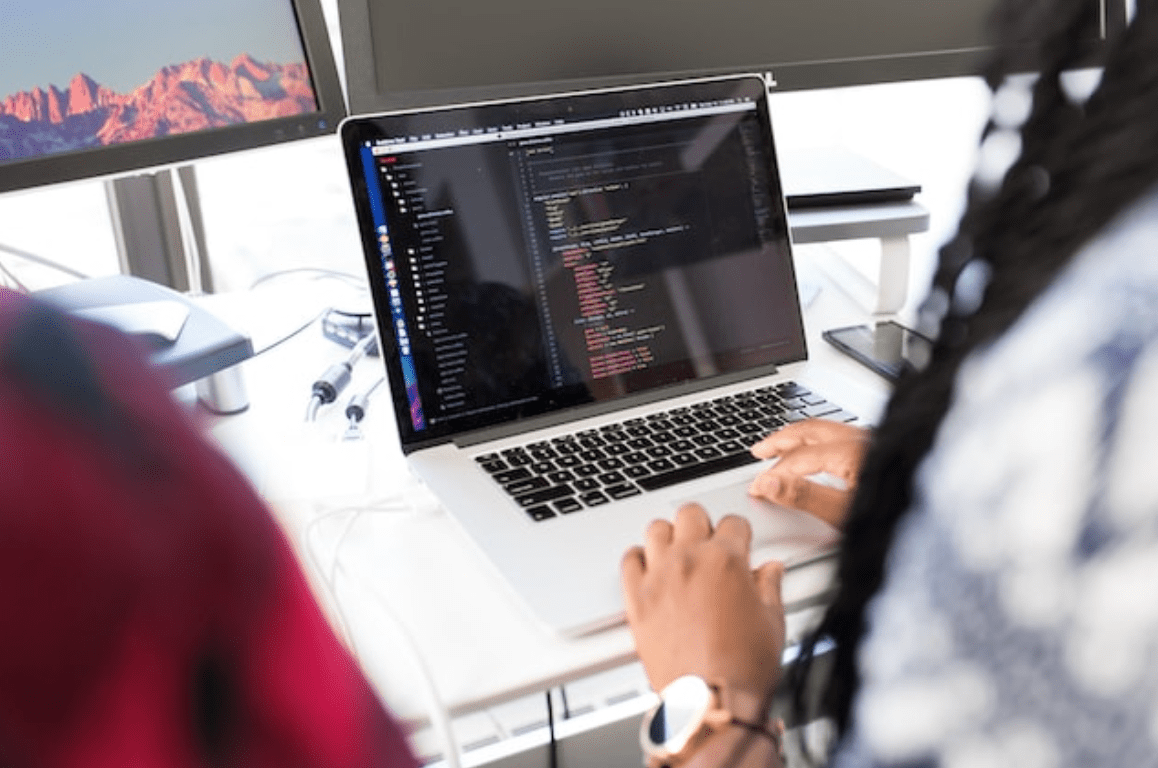 Which software, among the many available solutions, do you know will be the ideal fit for your company? Well then, let's just dive deep into it. Despite beginning in 2009 as an open-source initiative, Maveryx was created in 2012.
During a meeting in front of the "Castel dell'Ovo" and the "Island of Megaride," two of Naples' most emblematic sites, the concept for Maveryx emerged. This is the reason the project was originally going to be called "Megaride." The test automation tool was named "Maveryx," derived from the founders' terms when the first public version was prepared. The business was established with the same name, and its main office is still in front of the Island of Megaride.
The Maveryx automated software testing tool is a powerful, application-independent tool that can test any software. It is based on the Java platform and can test web applications, thick-client applications, and even mobile apps. The Maveryx automated software testing tool is unique because it does not require scripting or coding. This means that it is very user-friendly and can be used by anyone, even those with no coding experience. 
The Maveryx automated software testing tool offers functional UI, regression, data-driven, and codeless testing capabilities for various desktop and Web technologies. Its cutting-edge and intelligent technology examines the UI of the program while it is running, just like a senior tester would. Using Maveryx, you can automate early and reduce the time it takes to market without sacrificing quality.
Advanced functional and regression testing features from Maveryx make it possible for inexperienced and seasoned testers to create reliable automated tests for desktop and web apps. Maveryx enables you to design efficient and effective tests using either a traditional or agile approach, with or without coding. The clever object identification engine of Maveryx is its most significant breakthrough. Their instrument distinguishes itself from every other item on the market thanks to a technology focused on people's needs.
An engine for machine vision is Maveryx's key feature. It looks at the user interface throughout test execution and runtime to identify the items to test, even if those objects change between the time the test was written and when it is performed. The essential advantage is the ability to search for items within the Application Under Test (AUT) without specifying a search strategy. Maveryx does not require, Monitoring tools, GUI mapping, object/image archives, tracking systems, spy tools, or recordings. 
It's like having an experienced, seasoned tester set up and conduct all the tests you need to run on your behalf. The more labor you do for yourself, the quicker you can release software. The NO-CODE functionality is another fundamental component. This functionality allows functional rather than tech users without programming experience to write tests.
So, if you are looking for an automated software testing tool that is powerful yet easy to use, you should check out Maveryx. Maveryx automated software testing tool will save you a lot of time and effort. So why wait? Try out Maveryx today!