Expert 38% – A Carbamide Peroxide Based Teeth Whitener by Dr. Martin Schwarz Brightens the Teeth for up to 8 Shades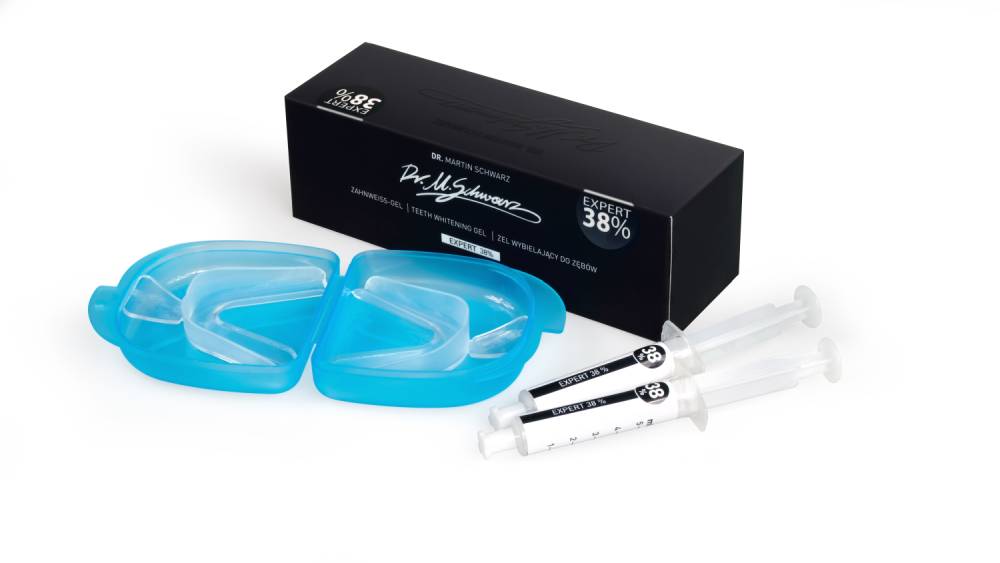 Last month Yahoo announced that Dr. Martin Schwarz – oral care brand from Frankfurt has launched a new type of dental product – Bioscaling gel. According to Yahoo the novelty of Biosclaing lies in removing dental plaque independently at home which is supposed to bring oral health standards to the new level.
Dental products
Bioscaling – is not the only Dr. Martin Schwarz's dental product acclaimed to be revolutionary. In its portfolio, Dr. Martin Schwarz offers a range of teeth whiteners that are said to provide extraordinary teeth brightening results without common for such procedures tooth sensitivity and discomfort.
Dr. Matthias Berg from Dr. Martin Schwarz's R&D department explained that "Expert 38% was developed to deliver extraordinary whitening results comparable to those achieved by professional whitening treatments in dental clinics." He said that "Whitening results delivered by Expert 38% are visible after the very first application and might be up to 8 shades. At the same time, the unique formula based on carbamide peroxide as an active ingredient prevents post-treatment tooth sensitivity to occur." Expert 38% is suitable for both in-office treatments and at-home procedures with the use of mouth trays.
Oral care in numbers
According to dental statistics, the population of over 3.5 billion individuals worldwide (about half of the global population) suffers from oral diseases.  17% of adults experienced negative feedback from a family member about the appearance of their smile, and 10% of respondents received such a comment from a stranger.  23% of adults brush their teeth only once a day and 33% of them declared they never floss. The same source of information claims that the UK's industry of cosmetic dentistry is valued at £2.2 and it's estimated to increase by 8% within the next 3 years. In 2016 the global market of teeth whitening products was valued USD  5.56 billion and is expected to reach USD 7.7 billion by 2024.
Image source: Expert 38% – Dr. Martin Schwarz
The Most Compatible Solution to the Human Body from Turkish Scientists for Joint Pains Warned by The World Health Organization!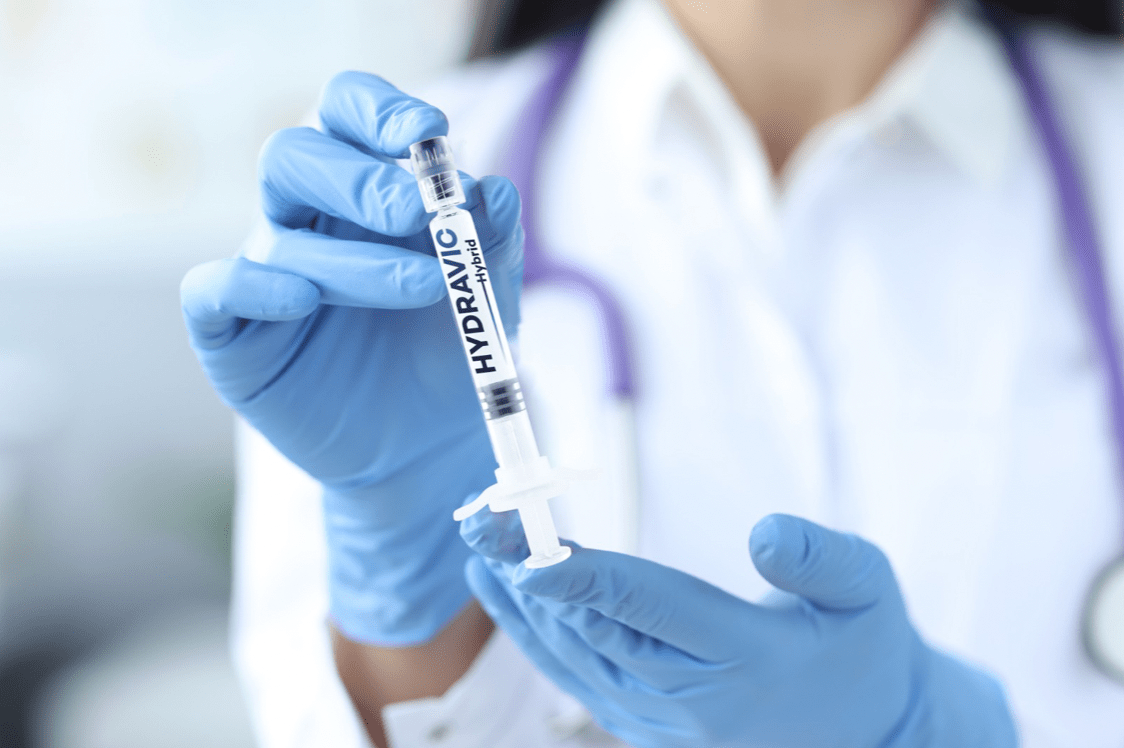 Degeneration of the joints significantly complicates daily life.
The World Health Organization (WHO) predicts that by 2050, 130 million people worldwide will suffer from joint pain and osteoarthritis. According to the World Health Organization, by 2050, 40 million people will lose function due to osteoarthritis.
The USA is the country with the highest prevalence of osteoarthritis in the world. More than half (18.7 million people) of adults with osteoarthritis in the United States are of working age (18-64 years). For this reason, osteoarthritis also causes a significant loss of workforce.
Against joint pain and osteoarthritis Scientists have made an important discovery. Developed with hybrid technology, HYDRAVIC received full marks from health authorities.
Developed with hybrid technology and minimizing the wear on cartilage, HYDRAVIC prevents patients from complaining of pain for up to 6-8 months. Turkish scientists who developed HYDRAVIC state that patient complaints will decrease significantly.
IMPORTANT INVENTION FROM SCIENTISTS
Against joint pain and osteoarthritis, which the world is looking for a cure for, scientists have made an innovative development in intra-articular fluids. Turkish scientists have developed an intra-articular injection with the most compatible gel form with the hybrid production technology. The product, which was launched under the HYDRAVIC brand, attracts great attention all over the world.
Developed with hybrid technology and minimizing the wear on cartilage, HYDRAVIC prevents patients from complaining of pain for up to 6-8 months. Turkish scientists who developed HYDRAVIC state that patient complaints will decrease significantly.
HYDRAVIC IS VERY CLOSE TO THE HYALURONIC ACID STRUCTURE IN THE BODY
HYDRAVIC, one of the first intra-articular injections with hybrid production technology in Turkey, stands out with its patient satisfaction. Stating that HYDRAVIC minimizes the wear on the cartilage and slows down the pressure created by the body on the cartilage, Prof. Dr. Serdar Sezer said, "HYDRAVIC was developed with inspiration from the complex structure of hyaluronic acid in the body. Patient satisfaction is quite good. Hybrid technology is a system that has been applied for the first time in Turkey, like its examples in the world. HYDRAVIC prevents patients from complaining of pain for up to 6-8 months." 
WHAT MAKES HYDRAVIC DIFFERENT IS THE DIFFERENCE OF ITS TECHNOLOGY!
Drawing attention to the importance of hybrid technology used in the production of HYDRAVIC, Professor Serdar Sezer "One of the features of hybrid technology is that it creates a triggering effect for the product to produce hyaluronic acid while being excreted from the body. This has been demonstrated in in-vitro and in-vivo experiments. Clinical long-term responses are very good. In our studies while developing these products, we have observed studies that have a longer duration of action with our innovative approach that repeats the results proven in the world. After its effectiveness has been proven, we are happy to introduce such a product to the market in the injection market, where we are one of the leading manufacturers in the field. We apply similar approaches across all our product models." uses expressions.
Stating that they minimize the pain experienced by the patients during the injection, Professor Sezer said, "What makes HYDRAVIC different from other products is its technology. It is a product that does not make the patient feel very low or no pain during the injection and relieves the patient's pain in a short time. In this technology, in addition to the molecular interaction, post-injection pain and swelling, etc., due to the production of the product in aseptic technical infrastructure. We minimize such complaints as possible."
EUROPE'S LARGEST MEDICINE AND MEDICAL DEVICE R&D CENTER IS ESTABLISHED
Stating that Europe's largest pharmaceutical and medical device R&D Center in the field of biomaterials was established in Turkey, Professor Sezer said, "To produce these kinds of products, the well-equipped infrastructures are required very serious costs. Many companies do not want to invest in such product groups, which have high infrastructure costs and are difficult to produce. With the new legislation, the costs increase significantly. We reach an annual capacity of 5.4 million units in 2023 in the HYDRAVIC production line, where we have achieved great success in the medical market." he said.