Expert 38% – A Carbamide Peroxide Based Teeth Whitener by Dr. Martin Schwarz Brightens the Teeth for up to 8 Shades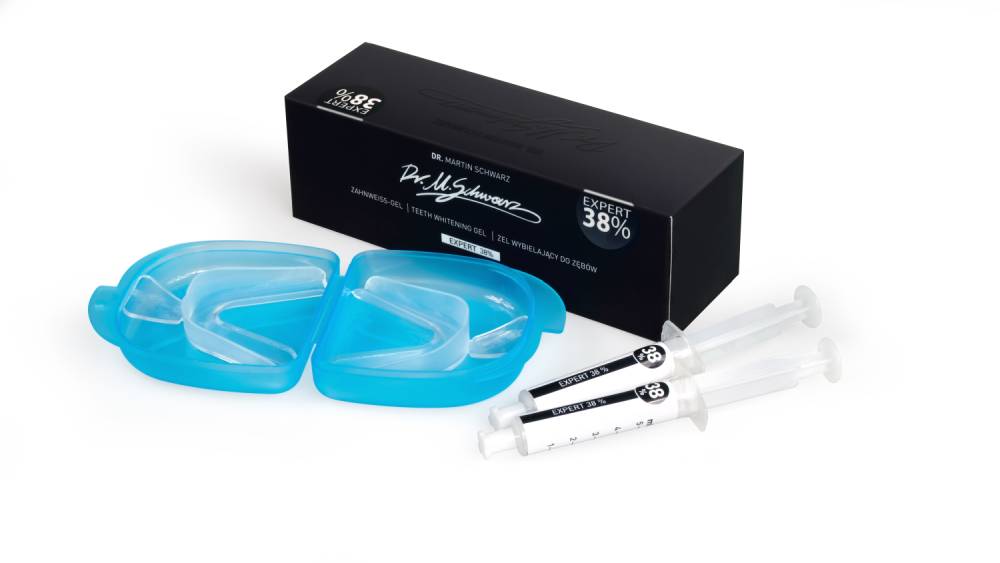 Last month Yahoo announced that Dr. Martin Schwarz – oral care brand from Frankfurt has launched a new type of dental product – Bioscaling gel. According to Yahoo the novelty of Biosclaing lies in removing dental plaque independently at home which is supposed to bring oral health standards to the new level.
Dental products
Bioscaling – is not the only Dr. Martin Schwarz's dental product acclaimed to be revolutionary. In its portfolio, Dr. Martin Schwarz offers a range of teeth whiteners that are said to provide extraordinary teeth brightening results without common for such procedures tooth sensitivity and discomfort.
Dr. Matthias Berg from Dr. Martin Schwarz's R&D department explained that "Expert 38% was developed to deliver extraordinary whitening results comparable to those achieved by professional whitening treatments in dental clinics." He said that "Whitening results delivered by Expert 38% are visible after the very first application and might be up to 8 shades. At the same time, the unique formula based on carbamide peroxide as an active ingredient prevents post-treatment tooth sensitivity to occur." Expert 38% is suitable for both in-office treatments and at-home procedures with the use of mouth trays.
Oral care in numbers
According to dental statistics, the population of over 3.5 billion individuals worldwide (about half of the global population) suffers from oral diseases.  17% of adults experienced negative feedback from a family member about the appearance of their smile, and 10% of respondents received such a comment from a stranger.  23% of adults brush their teeth only once a day and 33% of them declared they never floss. The same source of information claims that the UK's industry of cosmetic dentistry is valued at £2.2 and it's estimated to increase by 8% within the next 3 years. In 2016 the global market of teeth whitening products was valued USD  5.56 billion and is expected to reach USD 7.7 billion by 2024.
Image source: Expert 38% – Dr. Martin Schwarz
Innovation Leads to Winning Smiles: Lebanese Dentist Dr. Mohammad Waizani Offers Insight Into the Science of Quality Veneers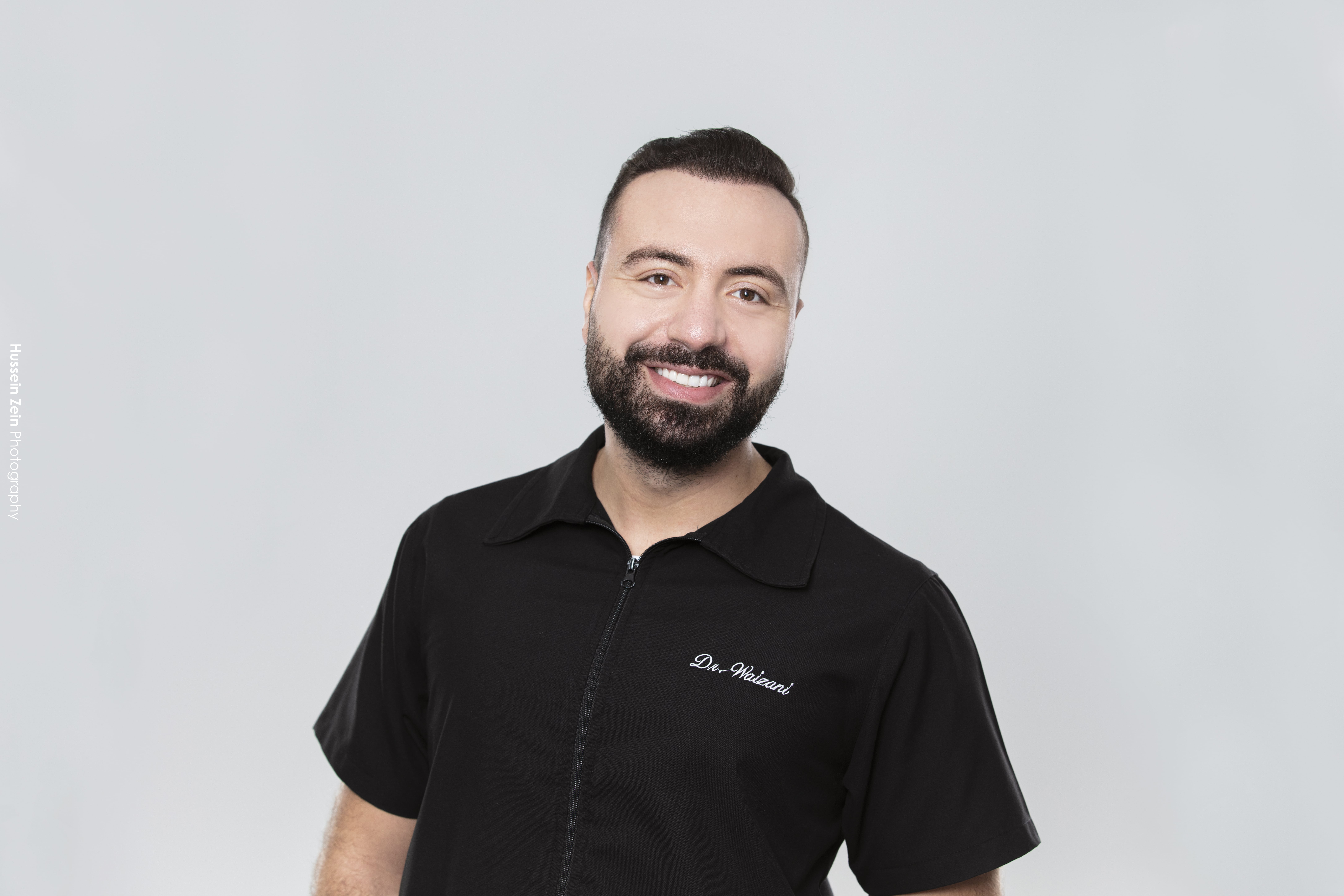 Dr. Mohammad Waizani has developed a reputation for giving his patients the smile they deserve. His highly-sought after veneer procedure uses a microscope for more accurate and long-lasting results. Considered highly innovative in the dentistry world, his patients' testimonials serve as proof of the procedure's effectiveness.
We sat down with Dr. Waizani to gather further insight into the process of applying veneers and learn more about the types of cases that benefit from this smile-saving technique. 
Are there any preconditions to receiving veneers? 
The primary condition for receiving veneers is having what we call a "normal bite." There are many different kinds of bites, including open and closed bites. Veneers can be applied to normal bites. When we do veneers for normal bites we try to remove the minimum amount of the tooth to retain as much of the tooth's original structure as possible. This also helps to reduce instability or sensitivity, as well as ensuring that the color will be natural and not appear fake. When you think about it, if you remove a little bit of the tooth, then the ceramic layer we place on after that can also be thin. The thinner the layers, the less fake and bulky the tooth will look. 
How does the procedure work? 
In the first session, we prepare the tooth and take measurements. This procedure takes around two hours to two and a half hours. When we finish, we put the temporary on the teeth. This offers protection from sensitivity and allows the patient to go about their daily life, and walk with a smile on their face. 
After one week, the veneers are finished in the lab and the lab sends them to our office. Once we receive the veneers, we can proceed with gluing them on. Usually we do the upper jaw alone and the lower jaw alone so the full smile needs around two weeks from start to finish. 
Where does the microscope come in and why is it so important? 
We employ microscopes in the procedure, to reduce the amount of surface enamel typically removed in the installation process. Using a microscopic approach, we are able to reduce the typical width of the removed layer from between 0.8 and 1.5 millimeters to  a mere 0.2 to 0.3 millimeters, keeping teeth stronger and healthier. The less we remove,  the less damage can occur and the teeth continue to look great for a longer period of time. 
How long do veneers last? 
Like the teeth you are born with, veneers, when properly cared for, don't have an expiration date. As long as the patient cares for their veneers the same way they would with their natural teeth, they are a long term cosmetic solution for improving your smile while maintaining a very realistic and natural aesthetic. 
Are there any age requirements for veneers?  
We never do veneers for anyone under the age of 18. When we do veneers, or any preparation for veneers, the teeth should be fully matured so that's why 18 and above is the perfect age. There are also the wisdom teeth to consider but that's a different story. We don't have to wait for wisdom teeth to apply veneers. 
What are some of the reasons your patients choose to receive veneers? 
There are three overarching cases where we recommend veneers: shape, color, or both. Some people have a good shape to their face and jaw, but they don't like the color of their teeth or vice versa. In some cases it is both the color and shape that the patient wants to improve. If they have a normal bite and we just want to change the color, we will remove a minimal amount of the tooth. If we have a normal bite but we want to change the shape, we will remove more. 
Are there different types of veneers? 
Dental veneers come in many different forms. Dr. Waizani's natural veneers make use of porcelain molds for more natural looking and natural feeling teeth. Porcelain contains particles particularly similar to those found in organic human teeth, allowing light to pass through in a similar manner. Where alternative veneer materials reflect light, porcelain's translucent quality allows for artificial veneers that are virtually indistinguishable from normal tooth enamel, in addition to being more resistant to staining and chipping.
For more information, or to book an appointment with Dr. Waizani, contact waizani@outlook.com