Expert 38% – A Carbamide Peroxide Based Teeth Whitener by Dr. Martin Schwarz Brightens the Teeth for up to 8 Shades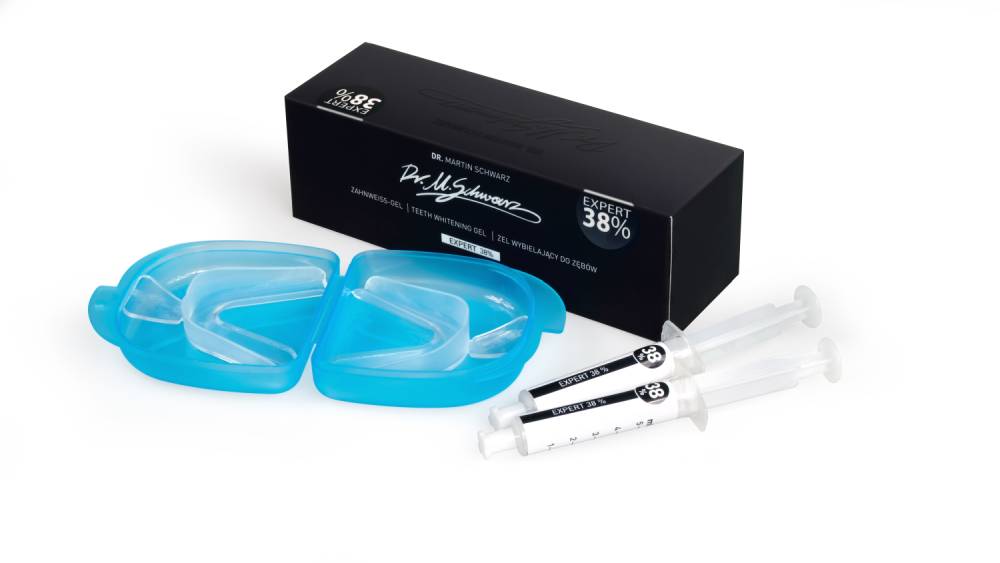 Last month Yahoo announced that Dr. Martin Schwarz – oral care brand from Frankfurt has launched a new type of dental product – Bioscaling gel. According to Yahoo the novelty of Biosclaing lies in removing dental plaque independently at home which is supposed to bring oral health standards to the new level.
Dental products
Bioscaling – is not the only Dr. Martin Schwarz's dental product acclaimed to be revolutionary. In its portfolio, Dr. Martin Schwarz offers a range of teeth whiteners that are said to provide extraordinary teeth brightening results without common for such procedures tooth sensitivity and discomfort.
Dr. Matthias Berg from Dr. Martin Schwarz's R&D department explained that "Expert 38% was developed to deliver extraordinary whitening results comparable to those achieved by professional whitening treatments in dental clinics." He said that "Whitening results delivered by Expert 38% are visible after the very first application and might be up to 8 shades. At the same time, the unique formula based on carbamide peroxide as an active ingredient prevents post-treatment tooth sensitivity to occur." Expert 38% is suitable for both in-office treatments and at-home procedures with the use of mouth trays.
Oral care in numbers
According to dental statistics, the population of over 3.5 billion individuals worldwide (about half of the global population) suffers from oral diseases.  17% of adults experienced negative feedback from a family member about the appearance of their smile, and 10% of respondents received such a comment from a stranger.  23% of adults brush their teeth only once a day and 33% of them declared they never floss. The same source of information claims that the UK's industry of cosmetic dentistry is valued at £2.2 and it's estimated to increase by 8% within the next 3 years. In 2016 the global market of teeth whitening products was valued USD  5.56 billion and is expected to reach USD 7.7 billion by 2024.
Image source: Expert 38% – Dr. Martin Schwarz
Harman Sidhu talks about Working out during Periods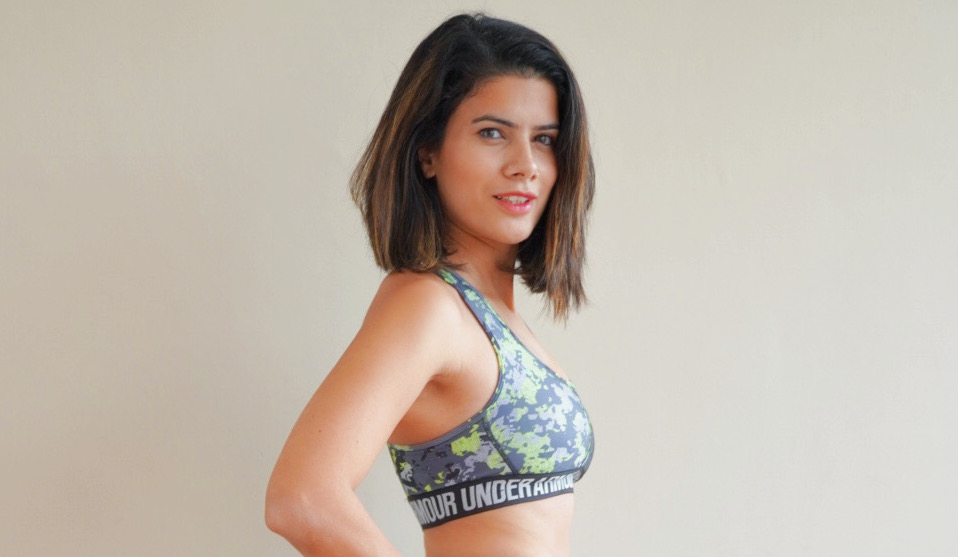 Working out during periods can be challenging for most women. In her recent video, Harman Sidhu talks about working out during periods and explains how she modifies her training program during those difficult days of the month.
In an exclusive interview with BigTimeDaily.com, Harman revealed that she had received an insane amount of queries about working out during periods before she finally decided to make a detailed video which is actually based on her own experiences.
Here is the gist of our interview and the discussion we had with Harman, and we hope it helps all the women out there.
Tips for Working out during Periods by Harman Sidhu
Always Listen to Your Body: If you are not feeling good or well, there is absolutely no need to work out. Its absolutely fine to take a 3 or 4-day break and let your body recover.
Your hard work is not undone: If you decide to take a break, your previous hard work is not undone during these 4 or 5 days.
Train your legs Before your Periods: Legs are the hardest to train during your Periods. So if you are regular with your periods and know when they are going to come, its always a good idea to train your legs the preceding week. So that you don't have to worry about training them during your periods.
Training Legs During Period can make your flow heavier: If you decide to train your legs during your periods, make sure you do it on the last day. Training your legs during the initial phase of your periods can cause more pain, make the flow heavier, and even extend the duration of your periods.
Do Light Cardio: Light Cardio is very helpful and helps you stay cheerful and active. Remember not to push yourself too much.
Work your Upper Body: This is a good time to work your upper body. Especially do exercises which do not involve using your legs or glutes.
If you want to learn more, we recommend your watch this IGTV video and ask any questions you have directly to Harman Sidhu. Her Instagram handle is @harman_fitness_mommy
View this post on Instagram