Experts Share Tips to Measure the Output of a Software Engineer with a Git Analytics Tool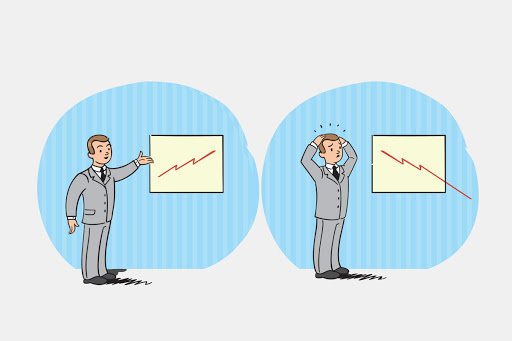 Measuring a software engineer's efficiency in development is something that has generated debate over the years. Many find it a strenuous task since there were no fixed metrics with this subjective concern. Git Analytics tools, such as Waydev, Gitprime (Pluralsight Flow), and Code Climate close the gap by providing reliable metrics for engineering leaders, reinventing the way engineers' output is tracked to help engineering managers make objective decisions.
The team looked at how teams work and created features for each use-case. The product provides complete visibility over teams' output, so engineers don't have to worry about their daily stand-ups. Engineering managers can now zoom in on any commit or pull request to see where the work focus went, eliminate blockers, and use data to increase engineer effectiveness.
First of all, it is important to measure productivity to praise the engineers for their work and advocate for their contribution to the team. Giving work compensation can boost productivity, which is always expected from a manager. Moreover, this increases the confidence of the engineer and polishes his skill because it acts as feedback to him, which he can use to improve his work. Lastly, the analyzed work of an engineer reflects upon its team. If an engineer who is expected to create high-quality output gets a high rating, then this can lead to an increase in the overall quality of the team. Such an individual doesn't just open new avenues for himself but also for his team.
So, it is important to measure the individual productivity we all agree on, but what areas of this productivity requires measurement? A few skill sets need to be analyzed to complete productivity measurement:
1. Coding skill
Coding is the essential skill required of a software engineer. This makes it a good criterion to measure an individual's productivity.
2. Peer analysis and reviews
Peer reviews and reviewing the code created by the colleagues is significant to the work of a software engineer. This will not only help him grow his skill but also let him understand different levels of software engineering where other's faults may help him broaden his horizon. Analyzing a peer's code and leaving honest comments can show the involvement of the engineer in the teamwork, and this is what needs to be analyzed.
Waydev provides an overview of the code review workflow along with code collaboration metrics – metrics that used to be impossible to quantify in the past.
3. Troubleshooting
A software engineer needs to be troubleshooting and debugging the complex issues that arise during either the coding process. The manager must keep an eye on this aspect if he wants to measure engineering productivity.
4. Improving the work system
Software engineers' work does not revolve solely around making new, high-end products for the clients, but it also means that the system he is working with gets improved through his efforts. This could be another marking criterion for the manager.
5. Grip over solving issues
Expertise and involvement are vital to solving software issues. So, this is what makes a good software engineer stand apart. Waydev provides clear visibility over your engineers' output using the Work Log. You can gain a bird's-eye view over engineers' activity.
6. Task completion
Task completion is concerned with how religiously an engineer works and how good he is at listening to directions of his managers and colleagues. This factor contributes to the making of a good software engineer.
7. Teamwork
Obviously, teamwork plays a pivotal role in a software engineer's productivity and all the more contributes positively towards it.
8. Independent mindset
Productivity is also the measure of the ability of the engineer to work independently in challenging environments. It helps in figuring out where the engineer stands in a team.
9. Open-minded
Last but not least, the measure of productivity should also be based upon the ability of a person to take constructive criticism. Waydev lets the data tell the story, enabling you to compare engineers' performance, see where their work focus goes to, and zoom into their commits.
A question of how these skills may be measured as part of the manager's analysis appears. There are a few things the manager can do. It should be kept in mind that measuring engineering productivity is very important as it sets goals and also tells the engineer where the work is required by giving them feedback.
Git Analytics tools, such as Waydev, will enable the engineers to focus on the production of quality code, and engineering management to direct their attention to make data-driven decisions. Moreover, productivity shows how resources are utilized to gain a competitive advantage and increase profit for the company, along with retaining top talent in the company.
Oshenwatch is a perfect replacement of Apple Watch at an affordable price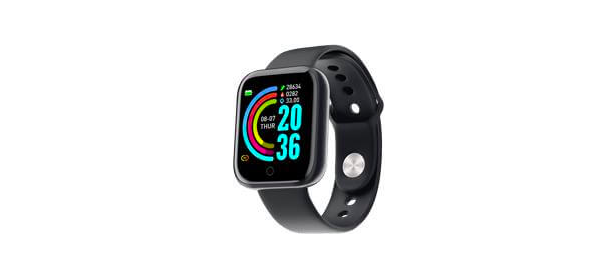 Nowadays more and more people are into fitness. Everyone wants to keep track of their health. Smartwatches are the new trend. People who aren't even into fitness have these watches because it links to their smartphones. However, smartwatches cost a fortune.
An Apple watch is going to be very expensive, that's why not many people can afford it. Oshenwatch is an excellent replacement for Apple Watch. It is a fitness tracker that costs only a fraction of an Apple Watch. Moreover, it performs all the functions of an Apple watch at a seemingly low price.
Oshenwatch has many features that make it worth having. It has an advanced 4.1 Bluetooth technology and hands-free access. Oshenwatch can also answer phone calls and messages. Meaning it can be easily connected to your smartphone without any fuss.
What sets it apart from other cheap Smartwatches is the Biometric sensors that are integrated into it. It is a great fitness tracker as well, and it monitors heart rate. Other than that, it monitors sleep quality l, calorie intake, and blood pressure. If you are an athlete, then it also tracks your running route and how much you cover every day.
Oshenwatch is one of the best fitness trackers out there. And it is one which people can really afford. It is easy to set up and connects with smartphones seamlessly.
Moreover, it has a long battery life. You can wear it for a long time. Not only is the battery of oshenwatch durable, but its material and design are as well. That's the reason it is the best alternative of an Apple watch in the market.