Experts Talk About Chronic Back Pain and What Helps With The Pain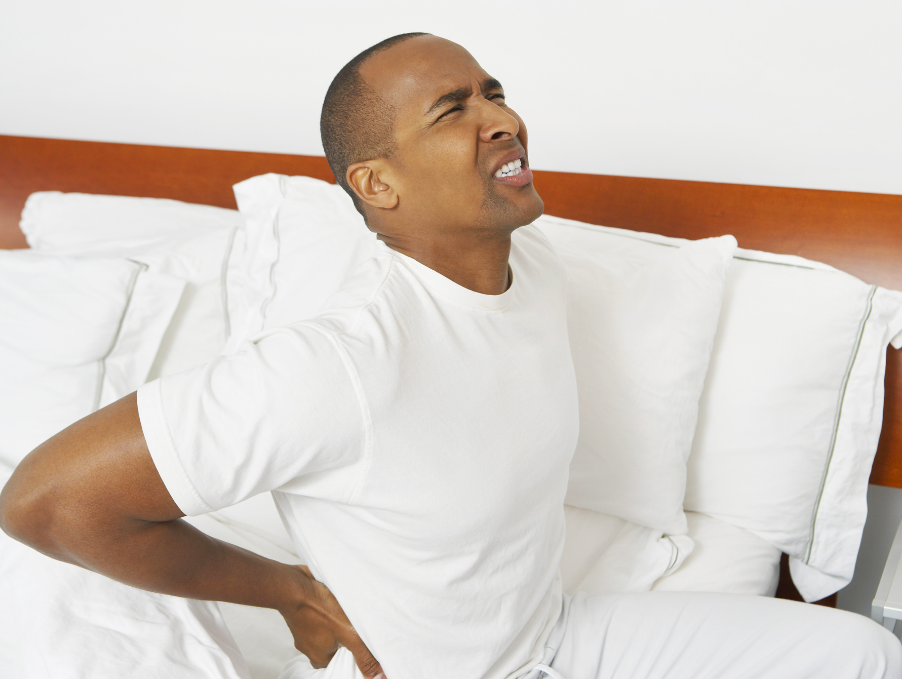 It's normal to have back pain occasionally, especially if you're over 30 or have a physically challenging job standing or sitting. For many people, it goes away on its own. But if back pain lingers for months without cause, you may be experiencing the first signs of chronic back pain.
WHAT IS CHRONIC BACK PAIN?
"Back pain is considered chronic if it lasts three months or longer. It can come and go, often bringing temporary relief, followed by frustration. Dealing with chronic back pain can be especially trying if you don't know the cause," according to Hopkins Medicine.
But chronic back pain is different for everyone, with different symptoms, different tolerance levels, and different reactions to medicine or therapy. Sometimes, the symptoms can be treated with multiple strategies, including using ketamine.
IS CHRONIC PAIN A BIG DEAL?
Yes, and its consequences shouldn't be minimized or ignored. It not only affects millions of people worldwide and often fuels the need for employers to offer comprehensive medical management services, but the World Health Organization calls it one of humanity's leading sources of disability. Chronic pain leaves its tire tracks on about 50 million American adults; of those, about 44 percent are men and 56 percent are women.
Chronic pain and its evil twin, chronic back pain, harm all age groups and income levels, resulting in stress for individuals, families, and America. How bad is the economic burden? Some reports say the U.S. loses about $600 million a year due to lost productivity.
SYMPTOMS OF CHRONIC BACK PAIN
Is intense and doesn't improve by resting

Works its way down the legs, particularly if the pain goes below the knee

Causes weakness, tingling or numbness in either or both legs

Is paired with unexplained weight loss

Burning sensations

Discomfort which feels like it's stinging, squeezing, or shooting

Your back is constantly sore or stiff
Many of these symptoms may respond to store-bought pain relievers, therapy, and new treatments like ketamine infusion.
RISKS OF CHRONIC BACK PAIN
Advancing age results in wear and tear on the spine which results in disc degeneration or spinal stenosis, for example, producing back and neck pain. This is especially true if you're over 30 compared to someone younger.

Certain spinal disorders may have a genetic component.

Any job with repetitive bending and lifting, or that requires many hours of standing without relief or positioned in a chair that doesn't offer back support puts you at greater risk.
HOW TO DIAGNOSE CHRONIC BACK PAIN?
If you have chronic back pain, you can expect to undergo many tests which may include:
Blood tests to check for evidence of cancer, inflammation, infection, and/or arthritis

Bone scans to discover and track a bone disorder, fracture, or infection

Electrodiagnostic tests

Diagnostic imaging tests like X-rays

Myelograms
WHAT HELPS WITH CHRONIC BACK PAIN?
In some cases, a doctor will first recommend a store-bought pain reliever or an assistive device for a sore limb before suggesting other treatments. In the case of chronic back pain and diagnostic procedures with inconclusive test results, a healthcare provider could also offer:
Ketamine infusion therapy. Ketamine is thought to restore and reset connections between nerves throughout the body.

Analgesics and NSAIDS (aspirin or ibuprofen).

Anticonvulsants.

Antidepressants.

Alternative therapy like acupuncture.

Behavioral therapy.

Physical therapy.

Spinal mobilization

and spinal manipulation.

Spinal injections.

Traction.

Chiropractic procedures.

Surgery.

Implanted nerve stimulators.

Rehabilitation programs.
SURGERY MIGHT BE AN OPTION IF …
Back pain is considered chronic when it lasts six months or longer and you don't know what caused it originally. There are red flags to watch for, which may indicate the need for surgery:
New or increasing bowel/bladder issues

Weak limbs

Walking and equilibrium problems

Signs of faster (brisk) reflexes
CAN CHRONIC BACK PAIN EVER GO AWAY?
Each of us deals with pain differently, including chronic back pain. If a cause for your pain has been diagnosed and can be treated, there's a chance the symptoms will disappear for good. However, remember the nature of the condition is such that it can strike anywhere, at any time.
FINAL THOUGHTS
If you're experiencing back pain that's become chronic – lasting for several months – and you don't know what caused it, see a doctor for a diagnosis and treatment. Chances are high the pain won't go away on its own, and even if you can function with it, it could result in other problems down the road. Many of the symptoms can be relieved with therapy, pain medication, and newer innovations like ketamine infusion.
About the Author
Dr. Aimee Harris-Newon Psy.D., DABPS, C.HT. is a double board certified integrative and interventional psychologist, entrepreneur, author, speaker, and master success coach. She's considered an expert in integrative health and believes in a holistic approach-treating the body and the mind. She leads a very successful integrative and functional health and wellness practice, serving clients locally and internationally. She and her multidisciplinary team focus on wellness, preventive care and coaching to help people live healthier, happier and more satisfying lives. What makes her truly unique and exceptional is her broad and deep skill set and her approach to health and wellness.
As the founder and director of Dr. Aimee and Associates, and now The Center for Integrative and Functional Health and Wellness, Dr. Aimee Harris-Newon and her team of experts don't just treat symptoms, they solve health problems, create better outcomes and change lives. Dr. Aimee Harris-Newon also hosts the popular radio show, Mind Over Matters on AM 820, which airs every Sunday morning at 10 a.m. CST.
For more info visit https://www.thecifhw.com/
The True Benefits of Decluttering for Your Mental Health and Wellness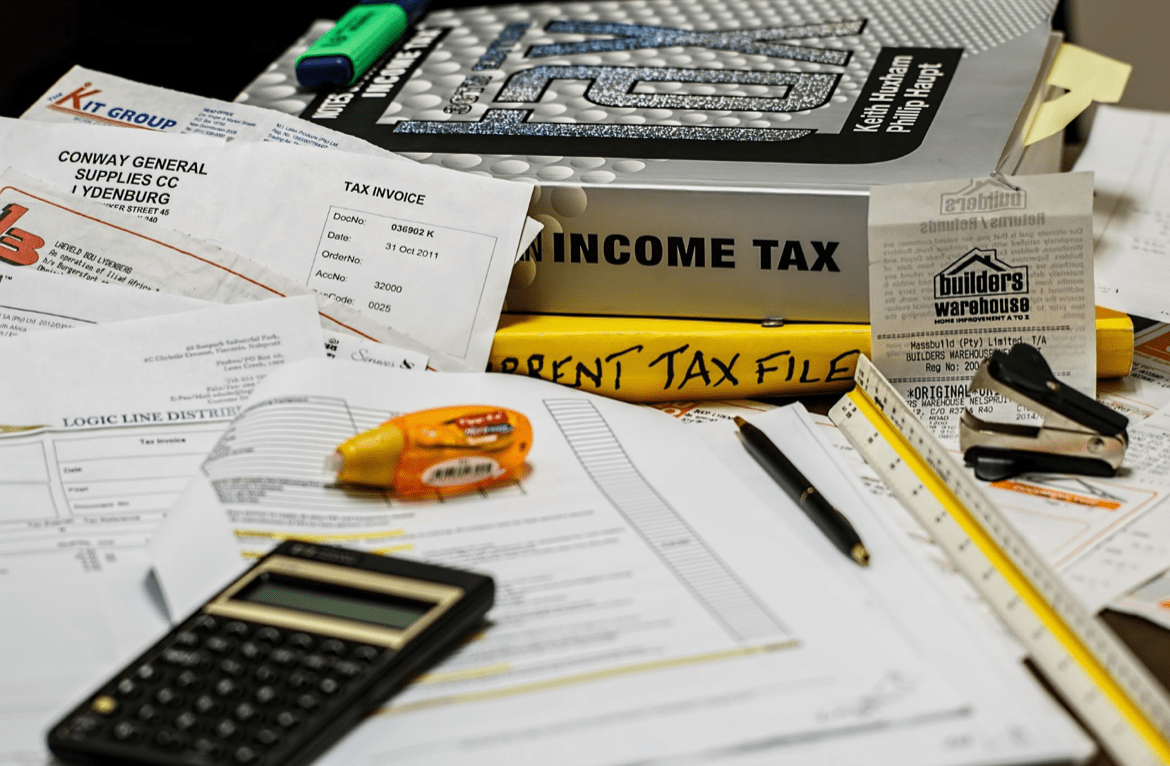 There's no doubt that we are all busy with things to do and tasks to accomplish, not just in our work but also, more importantly, in our personal lives. And in our increasingly busy and demanding lives, clutter can accumulate quickly. This clutter can be overwhelming and contribute to feelings of stress and anxiety, especially over time. It can- and will- affect us greatly if we're constantly surrounded by it, whether in our workspaces or living spaces. On the other hand, it's no secret that a tidy working and living space can create a sense of calm – but the benefits of decluttering go far beyond just having a neat workspace and home. So what are the true benefits of decluttering for your mental health and wellness? Let's find out.
Reduced anxiety and stress
Clutter can be a significant source of our stress and anxiety. Imagine how a cluttered space can make it difficult to find what you need, and being surrounded by chaos and disorder can quickly overwhelm us. But when you declutter your space, you can reduce the visual stimuli around you and create a more calming environment. You'll be able to find what you need more easily, and you'll feel more in control of your surroundings. And it's easier to declutter nowadays with help from a skip hire service (such as www.betaskips.co.uk, which will remove all the clutter and clear out your surroundings much faster.
Enhanced creativity
You can also enhance your creativity when you are not surrounded by clutter at all hours of the day. A cluttered space can stifle creativity, and when there's too much clutter around, it can be difficult to come up with new ideas, much less think clearly! But by decluttering your space, you'll have more room to think and create. You'll be able to see things more clearly, which can lead to new and more innovative ideas.
Improved focus and productivity
It can be a real challenge to focus on the task at hand when your space is cluttered. The clutter can distract you, and you may find yourself constantly shifting your attention to different items or belongings around the room. But when you declutter, you can create a more focused environment that allows you to concentrate on what you're doing. 
Improved sleep quality
Did you know that too much clutter can also impact the quality of your sleep? A cluttered bedroom can make it difficult to relax, and it can even contribute to insomnia. But when you have a cleaner and more organized bedroom, it results in a more serene environment conducive to rest and relaxation. You'll be able to fall asleep more easily (and stay asleep for a longer time), which can lead to greater energy and productivity during the day.
Increased mindfulness
Decluttering your space requires a certain level of mindfulness because it involves being aware of your surroundings, identifying what's important (and what's not), and making intentional decisions about what to keep and what to let go of. This level of mindfulness can extend beyond just decluttering your space and can help you cultivate greater mindfulness in other areas of your life! By being more mindful, you'll be able to make better decisions and live a more intentional, fruitful life.