Family-Friendly Winter Break Destinations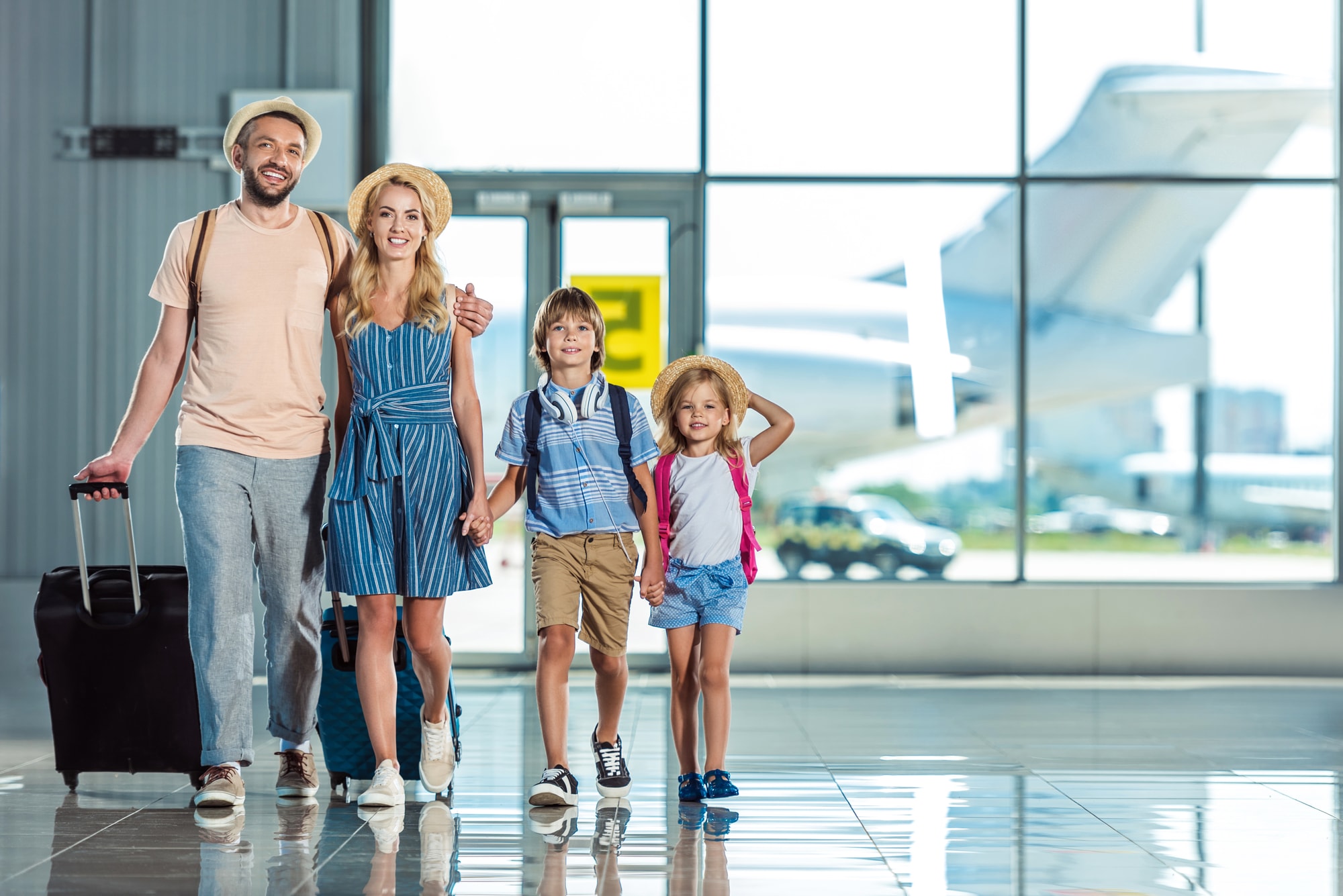 Winter break and the time around the holidays is a great time to plan a family-friendly trip. Your kids have some time off school, and you may have time off work as well. Whether you're going someone for Christmas, New Year's or a little of both, there are great destinations that work well for families in winter.
Some of the best include:
Pigeon Forge and Gatlinburg
Pigeon Forge and Gatlinburg are affordable destinations with a lot to offer during the holiday season. Along with being in the beautiful smoky mountains and hopefully getting some snow, some of the holiday events in the area include:
The tree lighting ceremony at The Island, which is a shopping and dining complex located in Pigeon Forge.

Dollywood's Smoky Mountain Christmas features four million lights and holiday-themed entertainment. It's often ranked as one of the best Christmas events in the country.

The town of Pigeon Forge does Winterfest, with more than five-million lights twinkling throughout the area.

The Titanic Museum Attraction features a Christmas and Winter Celebration.

There are also many

holiday-themed dinner shows

during this time of year, and there's the Christmas in the Smokies Bluegrass Festival.
Chicago
Chicago isn't as well-known for its holiday festivities as New York, but it tends to be less expensive and a great alternative if you want a big city winter break.
If you go to Chicago in December or on your kids' holiday break, you can Christmas Around the World, which takes place at the Museum of Science and Industry. There's also Illumination: Tree Lights at Morton Arboretum, and the Chsitkindlmarket.
You can ice skate at Millennium Park, or ride to Polar Express which is at Chicago's Union Station.
New York City
It's difficult to beat New York City during the winter holidays. Whether you go before or after Christmas, it's truly an amazing experience. There's the Rockettes at Radio City, the New York City Ballet's production of the Nutcracker, the Rockefeller Center Tree and holiday markets throughout the city including Columbus Circle, Bryant Park, and Union Square.
You'll have to fight the crowds, but for many families who visit the city during the holidays, it's well worth it.
While NYC is an expensive city, there are a lot of things you can do and see that are free like the famous department store windows.
The Gaylord Opryland Resort in Nashville
The Gaylord Opryland Resort is a destination in and of itself. Located in Nashville, this massive hotel and convention complex puts up beautiful winter and Christmas-themed decorations.
It's also a kid-friendly destination, and their ICE display includes ice carvings, snow tubing, and ice skating.
Miami
If you want to go somewhere warmer over your winter holiday, why not Miami?
Miami and South Florida are great during the holidays, including for families.
Holiday-related options in Miami include a visit to the Festival of Trees at Deering Estate or taking in the Miami City Ballet's annual production of The Nutcracker at the Arsht Center.
Art Basel takes place in Miami in December, and there's Santa's Enchanted Forest at Tropical Park, which is a large holiday theme park. The Miami Lantern Light Festival also takes place and is a celebration of Chinese culture.
You can also enjoy the warm, sunny weather and the beautiful beaches if that's more your speed for a winter holiday.
Jackson Hole, Wyoming
Jackson Hole, Wyoming is a beautiful winter destination, and it's great if you love skiing and other winter sports. Even if you aren't a skier or you have people in your family who aren't, you might still want to consider Jackson Hole.
Examples of things you can do in winter that aren't skiing include:
Winter tours of Grand Teton National Park, Yellowstone National Park, or the National Elk Refuge. You can see these parks in a new way, even if you've previously visited in the warmer months. You can do tours in a heated snow coach.

Dog sledding tours are a good way to see wildlife, and you can do a full-day tour that will make a stop at Granite Hot Springs.

You can book a daytime sleigh ride through the National Elk Refuge.

Snow tubing is a way for people of all ages and athletic abilities to enjoy snow sports. There are snow tubing parks at Snow King Ski Area and Grand Targhee Ski Resort.
Finally, Jackson Hole is home to the Aerial Tram, with stunning views of the Teton Mountains, which look especially beautiful covered in snow.
6 Reasons to Try Cannabis Edibles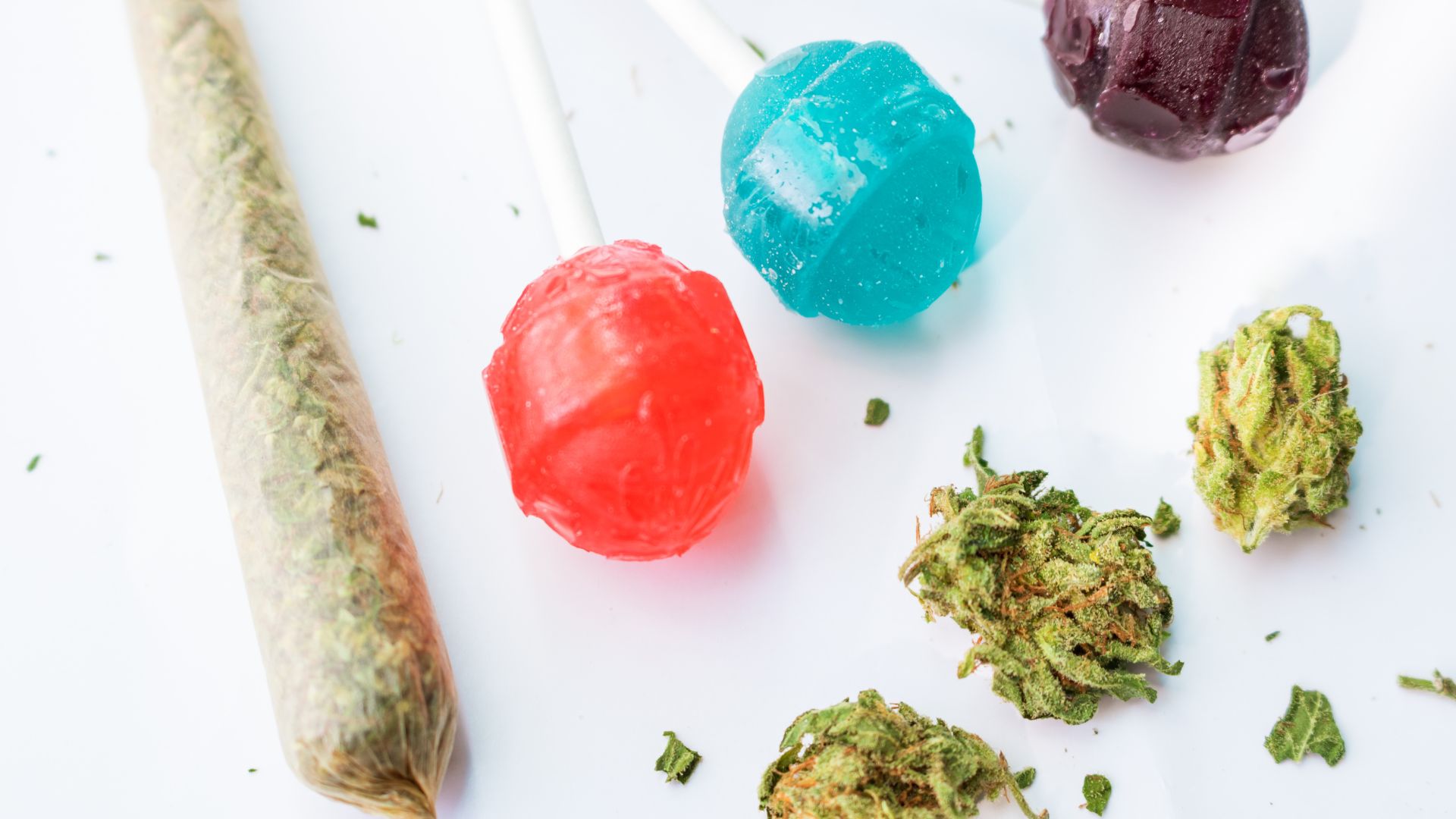 Are you looking for a reason to try cannabis edibles? If you're wondering if there are benefits to edibles that you can't get with other forms of cannabis, the answer is yes. Here are some of the best reasons to try cannabis edibles.
Some edibles are boosted
When you smoke cannabis flower, you're only getting cannabis. That's not a bad thing, but there are brands that sell edibles that have been boosted with other ingredients. For instance, you've probably seen capsules with added herbs to help you sleep – the same is true for edibles. 
One of the newer enhanced cannabis edibles are the Bits adaptogen-boosted edibles. These new cannabis edibles contain just 5mg of THC per Bit so you don't overdo anything. Each flavor is packed with a unique blend of adaptogens like ashwagandha, reishi, elderflower, lemon balm, ginseng, guarana, and rose hip.
Why adaptogens? Adaptogens have been proven to have a positive impact on the central nervous system by decreasing sensitivity to stressors. In other words, adaptogens reduce stress and anxiety and contribute to an overall sense of wellbeing. When you consume cannabis edibles boosted by adaptogens, you're going to feel more relaxed.
Edibles provide precise and consistent dosing
One of the best reasons to try edibles is for precise and consistent dosing. When edibles are made, the cannabis is thoroughly and evenly mixed in, so each serving has the intended dosage when the final product is made. In addition, premium cannabis brands like Verano lab test each batch to ensure quality and consistency with all of their products, including cannabis edibles. 
When you smoke flower, you won't always get the same amount of THC. It's nearly impossible to know how much THC or CBD you're getting from smoking flower. Even when you smoke the same strain in the same amount, the THC and other cannabinoids are distributed unevenly throughout each bud. 
If precise and consistent dosing is important to you, then edibles are going to be your favorite cannabis delivery method.
Edibles are tasty
Edibles taste good, so why not try them? It's just like eating a snack or a treat, but with a purpose. If you've avoided trying cannabis tinctures or oil because you don't like the flavor, that's understandable. Edibles are different because the taste of cannabis itself can be easily masked. 
Brands go out of their way to come up with recipes that taste good because they know some people don't like the strong flavor of cannabis. Edibles like brownies, cookies, and chocolate bars usually just taste like any other cookie, brownie, or chocolate bar. Premium cannabis brands will also use quality ingredients to produce the best cannabis-infused gummies, hard candies, and baked goods.
Edibles are easy to carry
If you want to carry your cannabis around discreetly, that's easiest with edibles. They usually come in smaller packages that you can fit into a pocket or bag, and edibles are easy to eat without anyone suspecting you're consuming cannabis.
When carrying edibles, be smart about where you bring them. Make sure you know where you can and can't have them. If you're headed to the airport of a government building, for example, you'll want to leave your edibles at home. 
The effects of edibles last for a long time
Smoking flower is great when you need relief quickly, but when you want the effects to last a long time, edibles are your best option. When you ingest cannabis, it takes longer for the effects to kick in, but those effects will last for a much longer time. You also don't need to consume as much cannabis to get these long-lasting effects.
Everyone is different, and the timing depends on a multitude of factors like our metabolism and whether you've eaten or have an empty stomach. However, in general, it takes between 30 minutes and 4 hours to start feeling the effects of edibles. From there, the effects can last a few hours or even up to twelve hours. This is why many people take edibles before going to bed – getting that full impact while they sleep makes them wake up feeling incredibly rested.
Edibles are a great alternative to smoking
Although smoking cannabis is probably the most popular consumption method, it's not for everyone. Edibles won't expose you to the potentially harmful effects of smoking. If you've been avoiding trying cannabis because you thought you had to smoke it, edibles are the perfect opportunity for you to try cannabis. 
Already familiar with edibles? Try something new
If you've been consuming cannabis edibles for a while, maybe it's time to try something new. If you've always been into baked goods, branch out and try some beverages, chocolate bars, or even an adaptogen-boosted cannabis gummy for example. There are plenty of edibles to choose from so you can be sure you'll find something new that you can enjoy.