Family-Friendly Winter Break Destinations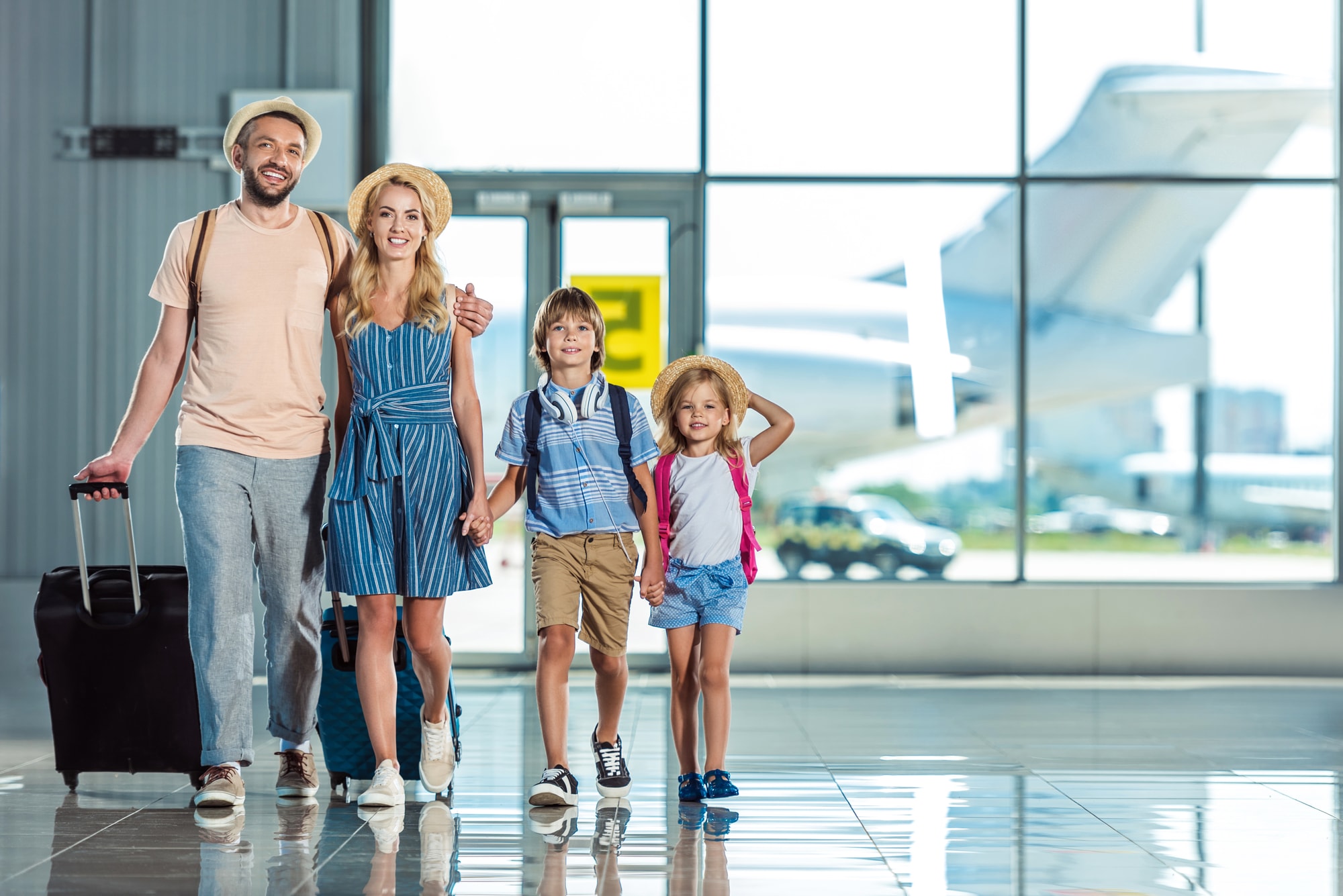 Winter break and the time around the holidays is a great time to plan a family-friendly trip. Your kids have some time off school, and you may have time off work as well. Whether you're going someone for Christmas, New Year's or a little of both, there are great destinations that work well for families in winter.
Some of the best include:
Pigeon Forge and Gatlinburg
Pigeon Forge and Gatlinburg are affordable destinations with a lot to offer during the holiday season. Along with being in the beautiful smoky mountains and hopefully getting some snow, some of the holiday events in the area include:
The tree lighting ceremony at The Island, which is a shopping and dining complex located in Pigeon Forge.

Dollywood's Smoky Mountain Christmas features four million lights and holiday-themed entertainment. It's often ranked as one of the best Christmas events in the country.

The town of Pigeon Forge does Winterfest, with more than five-million lights twinkling throughout the area.

The Titanic Museum Attraction features a Christmas and Winter Celebration.

There are also many

holiday-themed dinner shows

during this time of year, and there's the Christmas in the Smokies Bluegrass Festival.
Chicago
Chicago isn't as well-known for its holiday festivities as New York, but it tends to be less expensive and a great alternative if you want a big city winter break.
If you go to Chicago in December or on your kids' holiday break, you can Christmas Around the World, which takes place at the Museum of Science and Industry. There's also Illumination: Tree Lights at Morton Arboretum, and the Chsitkindlmarket.
You can ice skate at Millennium Park, or ride to Polar Express which is at Chicago's Union Station.
New York City
It's difficult to beat New York City during the winter holidays. Whether you go before or after Christmas, it's truly an amazing experience. There's the Rockettes at Radio City, the New York City Ballet's production of the Nutcracker, the Rockefeller Center Tree and holiday markets throughout the city including Columbus Circle, Bryant Park, and Union Square.
You'll have to fight the crowds, but for many families who visit the city during the holidays, it's well worth it.
While NYC is an expensive city, there are a lot of things you can do and see that are free like the famous department store windows.
The Gaylord Opryland Resort in Nashville
The Gaylord Opryland Resort is a destination in and of itself. Located in Nashville, this massive hotel and convention complex puts up beautiful winter and Christmas-themed decorations.
It's also a kid-friendly destination, and their ICE display includes ice carvings, snow tubing, and ice skating.
Miami
If you want to go somewhere warmer over your winter holiday, why not Miami?
Miami and South Florida are great during the holidays, including for families.
Holiday-related options in Miami include a visit to the Festival of Trees at Deering Estate or taking in the Miami City Ballet's annual production of The Nutcracker at the Arsht Center.
Art Basel takes place in Miami in December, and there's Santa's Enchanted Forest at Tropical Park, which is a large holiday theme park. The Miami Lantern Light Festival also takes place and is a celebration of Chinese culture.
You can also enjoy the warm, sunny weather and the beautiful beaches if that's more your speed for a winter holiday.
Jackson Hole, Wyoming
Jackson Hole, Wyoming is a beautiful winter destination, and it's great if you love skiing and other winter sports. Even if you aren't a skier or you have people in your family who aren't, you might still want to consider Jackson Hole.
Examples of things you can do in winter that aren't skiing include:
Winter tours of Grand Teton National Park, Yellowstone National Park, or the National Elk Refuge. You can see these parks in a new way, even if you've previously visited in the warmer months. You can do tours in a heated snow coach.

Dog sledding tours are a good way to see wildlife, and you can do a full-day tour that will make a stop at Granite Hot Springs.

You can book a daytime sleigh ride through the National Elk Refuge.

Snow tubing is a way for people of all ages and athletic abilities to enjoy snow sports. There are snow tubing parks at Snow King Ski Area and Grand Targhee Ski Resort.
Finally, Jackson Hole is home to the Aerial Tram, with stunning views of the Teton Mountains, which look especially beautiful covered in snow.
Mistakes to Avoid while Shipping your Car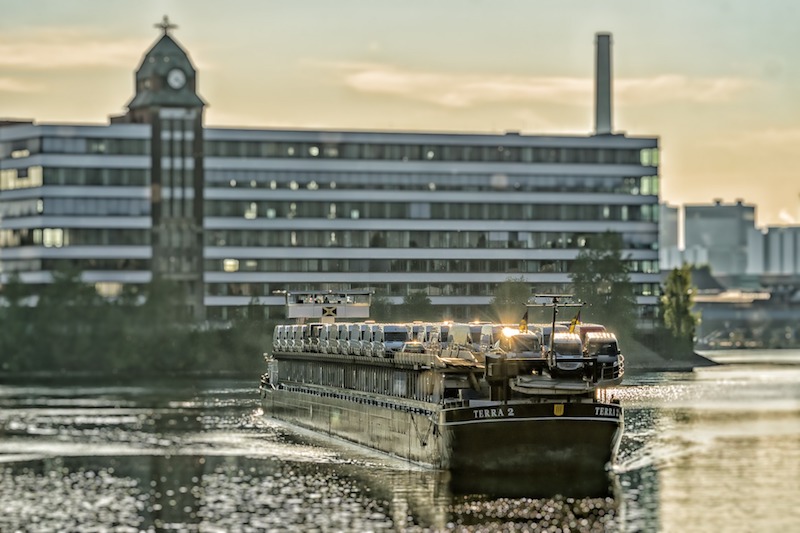 If you are planning to ship your beloved and precious car, then you can choose from various car transport companies. However, all the companies serve the same services; there might be some or other differences in their service qualities. Therefore, you need to analyze the differences between the various car shipping companies while you are planning for your car shipment.
Do not pay extra money
The cost of car shipment fluctuates from company to company. Moreover, there might be different prices for different types of services by the same company. It may also vary according to your shipping address and location. You have to confirm and take all the details of the exact price rates at your shipping address before you confirm the final booking.
Do all the research to make sure that there are no hidden charges. However, also keep in your mind that cheaper is not always the best of anything. You can easily get the quotations of different companies to easily compare the charges of various shipping companies to select the best out of all of them.  However, if you are in a hurry or you want the delivery on any specific date then you might need to pay a bit more.
Take insurance coverage
The car shipping companies need to have authorized insurance in order to cover any damage to the car they are moving. You can also ask the company to give a copy of the insurance certificate and ensure that you understand exactly what coverage your car will have when it will be shipped to another place. If the insurance coverage of the company is insufficient, you can look into getting additional coverage from your own insurance company.
Collect all the necessary documents
Before shipping your car, most of the companies ask for certain documents before they confirm your shipment booking. The required documents usually include your insurance certificate and vehicle registration, as you have to prove to the company that the car is owned by you. To avoid any chaos, make sure that you have all the demanded documents assembled in the correct order.
Before shipment, the shipping company will do a thorough inspection of your car and make a note of all the issues on the inspection report. All the information gathered at the time of the inspection is very crucial and you have to ensure that the report is precise.
When you get your delivered at the desired location, you should again do an inspection of your car. If you find any patch of damage due to transportation, you must report it to the company and ensure that the transporter signs it.
Remove all the personal items
You must remove all the personal items from your car before shipping it. Although, it seems like a very smart idea to load your car with the stuff and let the stuff move with the car shipment, you should keep in mind that vehicle shipping companies are prohibited by law from shipping any vehicle that contains personal belongings.
However, some shipping companies do allow up to 100 lbs of your personal property to be stuffed in your car. The company won't take any responsibility for your stuff if it gets damaged or goes missing. Furthermore, if your car was full of your belongings, the insurance company won't cover any damages that are caused to the car. Hence, it is always great to ensure that your car is completely empty.
Conclusion
The car shipment might be a bit chaotic process but if you avoid some common mistakes while shipping your car then you make the entire shipping task easy and smooth.