Family-Friendly Winter Break Destinations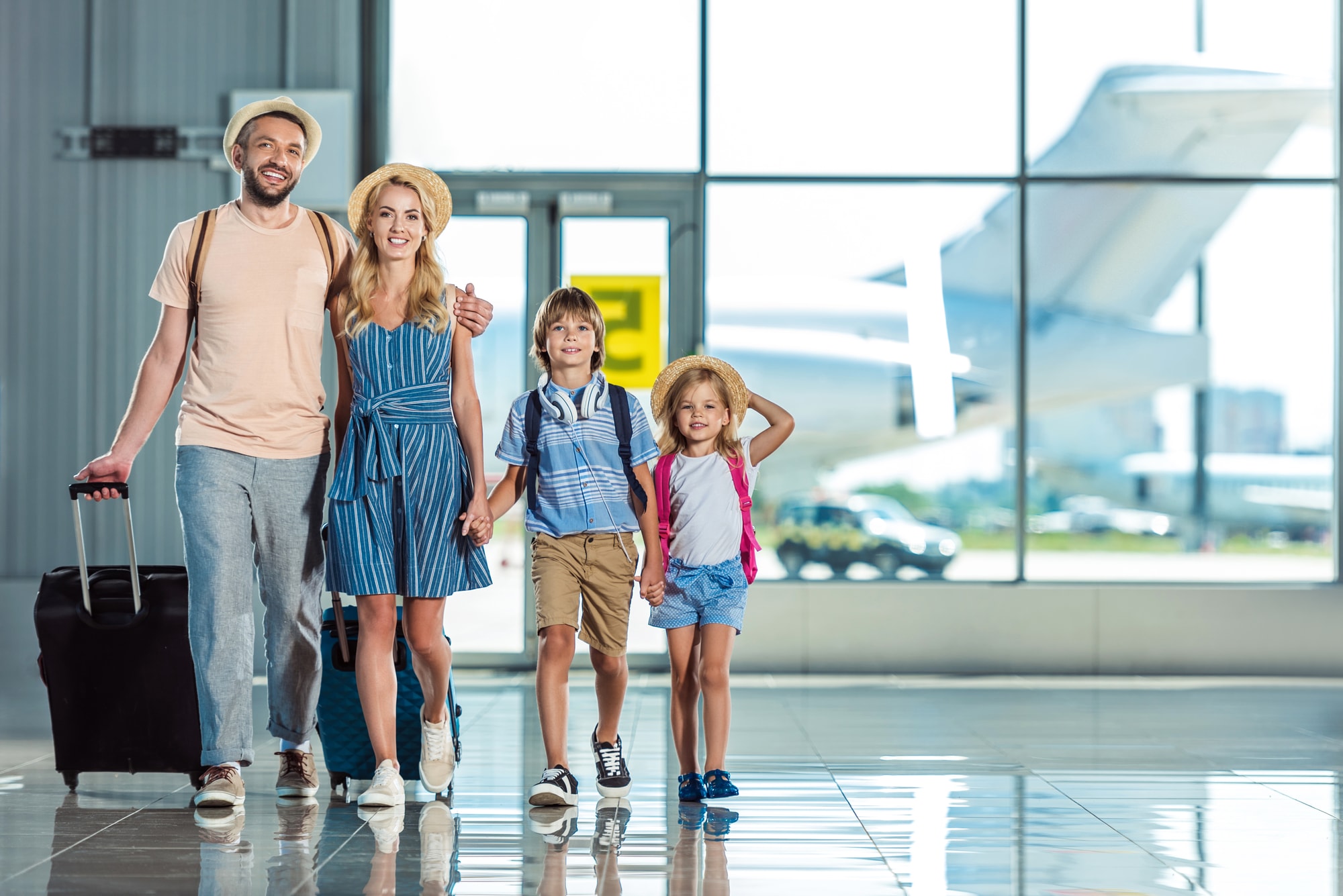 Winter break and the time around the holidays is a great time to plan a family-friendly trip. Your kids have some time off school, and you may have time off work as well. Whether you're going someone for Christmas, New Year's or a little of both, there are great destinations that work well for families in winter.
Some of the best include:
Pigeon Forge and Gatlinburg
Pigeon Forge and Gatlinburg are affordable destinations with a lot to offer during the holiday season. Along with being in the beautiful smoky mountains and hopefully getting some snow, some of the holiday events in the area include:
The tree lighting ceremony at The Island, which is a shopping and dining complex located in Pigeon Forge.

Dollywood's Smoky Mountain Christmas features four million lights and holiday-themed entertainment. It's often ranked as one of the best Christmas events in the country.

The town of Pigeon Forge does Winterfest, with more than five-million lights twinkling throughout the area.

The Titanic Museum Attraction features a Christmas and Winter Celebration.

There are also many

holiday-themed dinner shows

during this time of year, and there's the Christmas in the Smokies Bluegrass Festival.
Chicago
Chicago isn't as well-known for its holiday festivities as New York, but it tends to be less expensive and a great alternative if you want a big city winter break.
If you go to Chicago in December or on your kids' holiday break, you can Christmas Around the World, which takes place at the Museum of Science and Industry. There's also Illumination: Tree Lights at Morton Arboretum, and the Chsitkindlmarket.
You can ice skate at Millennium Park, or ride to Polar Express which is at Chicago's Union Station.
New York City
It's difficult to beat New York City during the winter holidays. Whether you go before or after Christmas, it's truly an amazing experience. There's the Rockettes at Radio City, the New York City Ballet's production of the Nutcracker, the Rockefeller Center Tree and holiday markets throughout the city including Columbus Circle, Bryant Park, and Union Square.
You'll have to fight the crowds, but for many families who visit the city during the holidays, it's well worth it.
While NYC is an expensive city, there are a lot of things you can do and see that are free like the famous department store windows.
The Gaylord Opryland Resort in Nashville
The Gaylord Opryland Resort is a destination in and of itself. Located in Nashville, this massive hotel and convention complex puts up beautiful winter and Christmas-themed decorations.
It's also a kid-friendly destination, and their ICE display includes ice carvings, snow tubing, and ice skating.
Miami
If you want to go somewhere warmer over your winter holiday, why not Miami?
Miami and South Florida are great during the holidays, including for families.
Holiday-related options in Miami include a visit to the Festival of Trees at Deering Estate or taking in the Miami City Ballet's annual production of The Nutcracker at the Arsht Center.
Art Basel takes place in Miami in December, and there's Santa's Enchanted Forest at Tropical Park, which is a large holiday theme park. The Miami Lantern Light Festival also takes place and is a celebration of Chinese culture.
You can also enjoy the warm, sunny weather and the beautiful beaches if that's more your speed for a winter holiday.
Jackson Hole, Wyoming
Jackson Hole, Wyoming is a beautiful winter destination, and it's great if you love skiing and other winter sports. Even if you aren't a skier or you have people in your family who aren't, you might still want to consider Jackson Hole.
Examples of things you can do in winter that aren't skiing include:
Winter tours of Grand Teton National Park, Yellowstone National Park, or the National Elk Refuge. You can see these parks in a new way, even if you've previously visited in the warmer months. You can do tours in a heated snow coach.

Dog sledding tours are a good way to see wildlife, and you can do a full-day tour that will make a stop at Granite Hot Springs.

You can book a daytime sleigh ride through the National Elk Refuge.

Snow tubing is a way for people of all ages and athletic abilities to enjoy snow sports. There are snow tubing parks at Snow King Ski Area and Grand Targhee Ski Resort.
Finally, Jackson Hole is home to the Aerial Tram, with stunning views of the Teton Mountains, which look especially beautiful covered in snow.
Samuel Leeds Buys Shares In Property Tribes; Says He Wants To Make It Better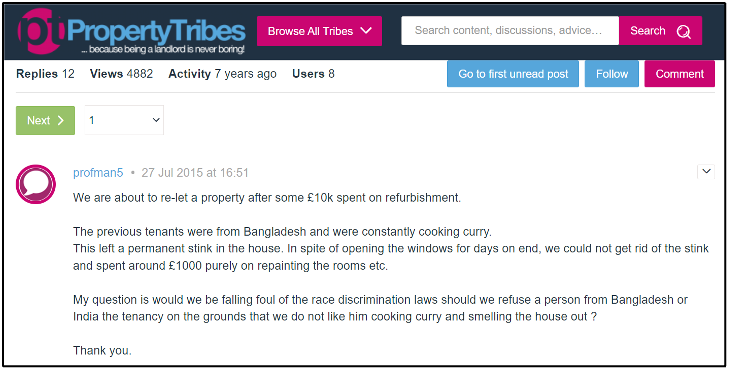 People in UK property circles may be familiar with the very public dispute between former MTV presenter, property investor, and community manager of the company Property Tribes, Vanessa Warwick, & property investment trainer and owner of the company 'Property Investors', Samuel Leeds; as Leeds has accused Warwick of assisting with racism and discrimination against ethnic minority tenants. In recent news, Samuel Leeds was reported to have bought a 35% share of the company Property Tribes, making him officially now a person of significant control at Property Tribes.
Warwick established Property Tribes to accumulate wisdom from various property owners and landlords to create a place of guidance for people in the industry to do business better. According to the company,
"We wanted to create a free use, safe, and agenda-free place for landlords to get information from a "hive mind", not a singularity, so that they could learn and grow their property business."

However, in one of his recent videos, Samuel Leeds pointed out blatant support of racism in some of the advice coming from Warwick herself. As one of the landlords asks on the forum – if they would be implicated by the race discrimination laws in the UK for refusing tenancy to Bangladeshi families as the landlord is not fond of the smell of their staple food, curry; Vanessa Warwick herself is seen advising against mentioning the reason for said refusal, thus averting the legal repercussions altogether.
In the video, Leeds points out several more situations where Warwick has behaved in a racist manner. In fact, she has become a new advisor on the panel of the UK's Property Redress Scheme and has been under criticism in their forum as well for supporting discrimination against ethnic minorities.
Warwick also expressed strong disapproval of Leeds as a property trainer citing the reason that his students came from the "vulnerable" demographic. Leeds called out the racist mindset in this reasoning, as in reality, his students predominantly come from ethnic minorities and don't fall in the "vulnerable" category. He began drawing attention to the issue over his YouTube channel and his website, and ended up facing severe disparagement from Warwick and her followers. Leeds finally sued Warwick for defamation and she brought a counter lawsuit for six-figure damages.
In an attempt to put an end to the battle once and for all, Samuel Leeds reports to have bought a share, 35% to be exact, of the company, Property Tribes. Even though he is only a minority shareholder and will have limited control, Leeds believes he can make a difference in "cleaning up the company" and reduce racism in the forum.
He jokingly adds,
"Because they trolled me, I wanted to at least get paid… Like Michael Jackson did to Eminem."
Leeds pledges that any money he makes off this transaction will be donated to charitable organisations that tackle racism and online bullying. In addition, Leeds will donate an extra £50,000 to organisations that fight hatred in the UK. With this move, he is determined to take a strong stand against all discriminations in the property sector or any other industry.