3 Smart Technologies for Smart Parenting
Summer is almost over. For kids it means one thing: they'll be back to school soon.
While kids may be feeling giddy and excited to see their friends and their school, parents might have a mix of emotions as you will need to get back to your usual routine. As a parent, you will need to adjust your schedule so you can attend to your kids. You'd have to get up early to prepare your kids and bring them to school. While you're at work, you need to find ways to keep an eye on your kids.
You want to make sure that your kids are safe at home and that they are doing their homework. This can be quite a challenge especially when you're out. Fortunately, we now have numerous technologies that enable parents to check on their kids remotely. Smart home systems and other technologies can guarantee your peace of mind.
Below are some smart technologies that can help you keep in touch with your kids wherever you are:
Video doorbell camera
Video doorbell cameras let you see and know when kids get home from school. This proves useful for working parents. There are numerous video doorbell reviews that describe the different models and types of this technology. But basically, they work by detecting the arrival of your kids. Once they approach the front door, the camera detects them and sends an alert to your smartphone. You can see in real-time your kids as they enter your house.
Some versions even come with audio feature that enables you to speak with your kids. Two-way audio features allow your kids to respond back to you. With this, you are virtually at home to welcome them and ask about how their day went.
Aside from seeing your kids, you can also see who they're coming home with. Perhaps they have brought their friends or other kids at home too. With doorbell camera, your kids can't lie to you even when you're gone.
I bet all parents want their kids to be a diligent student and not goof around. A doorbell camera can help you with that as you can also keep track of their activities, whether they are going home on time – not too early or too late. No need to guess what time they get home.
But most important of all, video doorbell cameras can help you spot any unscrupulous individuals lurking around your home. When you see any suspicious person in your front door, you can immediately do something to prevent them from doing any hideous plans.
Smart locks
Keyless entry offers better security and protection to your kids. Aside from the fact that physical keys can be easily lost by young children, they are also easy to break, especially for an experienced burglar. With smart locks, your kids don't need to bring any physical keys. You can create a unique user code that they can use to unlock the front door.
Usually, smart locks are connected to the home security system. Once the front door is successfully unlocked (using the enrolled access code), the security system recognizes the authorized entry. Some models even send a notification to your smartphone every time the front door is opened.
Another benefit of smart locks is that custom actions can be created. For instance, you can set the front door to lock automatically after two minutes. So even if your kids forget to lock the door upon entry, they are still secure and safe because of this function.
There are some more advanced models that are equipped with biometric access system. With these locking technologies, your kids just need to use their thumb mark or face to open the front door. This guarantees maximum security for your children but also comes for a price!
GPS Tracker
You want your kids to explore and discover the world but, at the same time, you want them to be safe. By using a GPS tracker, you can let them roam while having the peace of mind. A GPS tracker gives you the exact location of your kids, whether they are at school, home, or around the neighborhood.
Unlike older versions, the best kid GPS tracker today provides a more accurate location of your kids' whereabouts. In case they head out to a place of danger, you can call them up or fetch them. This is also proves useful when you are going out such as in the mall, park or outdoors. With a tracker, you won't ever lose your kid.
Final Thoughts
Parenting shouldn't be worrisome or stressful. With the aid of smart technologies, you can be an amazing mum or dad even when you're away. Investing in these technologies can give you a peace of mind. But even with all these technologies, you shouldn't forget that being physically present for your kids is still the best!
Samuel Leeds Buys Shares In Property Tribes; Says He Wants To Make It Better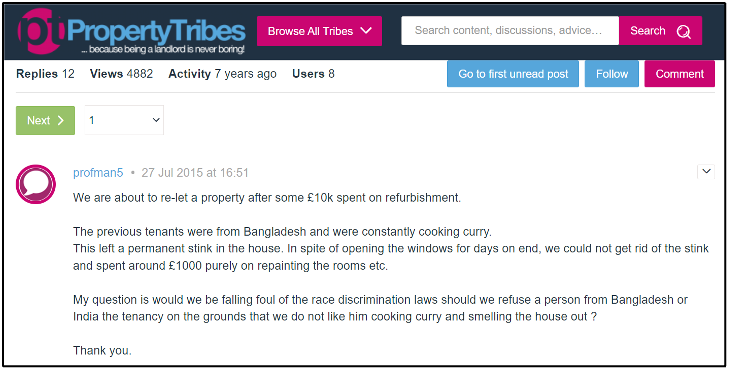 People in UK property circles may be familiar with the very public dispute between former MTV presenter, property investor, and community manager of the company Property Tribes, Vanessa Warwick, & property investment trainer and owner of the company 'Property Investors', Samuel Leeds; as Leeds has accused Warwick of assisting with racism and discrimination against ethnic minority tenants. In recent news, Samuel Leeds was reported to have bought a 35% share of the company Property Tribes, making him officially now a person of significant control at Property Tribes.
Warwick established Property Tribes to accumulate wisdom from various property owners and landlords to create a place of guidance for people in the industry to do business better. According to the company,
"We wanted to create a free use, safe, and agenda-free place for landlords to get information from a "hive mind", not a singularity, so that they could learn and grow their property business."

However, in one of his recent videos, Samuel Leeds pointed out blatant support of racism in some of the advice coming from Warwick herself. As one of the landlords asks on the forum – if they would be implicated by the race discrimination laws in the UK for refusing tenancy to Bangladeshi families as the landlord is not fond of the smell of their staple food, curry; Vanessa Warwick herself is seen advising against mentioning the reason for said refusal, thus averting the legal repercussions altogether.
In the video, Leeds points out several more situations where Warwick has behaved in a racist manner. In fact, she has become a new advisor on the panel of the UK's Property Redress Scheme and has been under criticism in their forum as well for supporting discrimination against ethnic minorities.
Warwick also expressed strong disapproval of Leeds as a property trainer citing the reason that his students came from the "vulnerable" demographic. Leeds called out the racist mindset in this reasoning, as in reality, his students predominantly come from ethnic minorities and don't fall in the "vulnerable" category. He began drawing attention to the issue over his YouTube channel and his website, and ended up facing severe disparagement from Warwick and her followers. Leeds finally sued Warwick for defamation and she brought a counter lawsuit for six-figure damages.
In an attempt to put an end to the battle once and for all, Samuel Leeds reports to have bought a share, 35% to be exact, of the company, Property Tribes. Even though he is only a minority shareholder and will have limited control, Leeds believes he can make a difference in "cleaning up the company" and reduce racism in the forum.
He jokingly adds,
"Because they trolled me, I wanted to at least get paid… Like Michael Jackson did to Eminem."
Leeds pledges that any money he makes off this transaction will be donated to charitable organisations that tackle racism and online bullying. In addition, Leeds will donate an extra £50,000 to organisations that fight hatred in the UK. With this move, he is determined to take a strong stand against all discriminations in the property sector or any other industry.