3 Smart Technologies for Smart Parenting
Summer is almost over. For kids it means one thing: they'll be back to school soon.
While kids may be feeling giddy and excited to see their friends and their school, parents might have a mix of emotions as you will need to get back to your usual routine. As a parent, you will need to adjust your schedule so you can attend to your kids. You'd have to get up early to prepare your kids and bring them to school. While you're at work, you need to find ways to keep an eye on your kids.
You want to make sure that your kids are safe at home and that they are doing their homework. This can be quite a challenge especially when you're out. Fortunately, we now have numerous technologies that enable parents to check on their kids remotely. Smart home systems and other technologies can guarantee your peace of mind.
Below are some smart technologies that can help you keep in touch with your kids wherever you are:
Video doorbell camera
Video doorbell cameras let you see and know when kids get home from school. This proves useful for working parents. There are numerous video doorbell reviews that describe the different models and types of this technology. But basically, they work by detecting the arrival of your kids. Once they approach the front door, the camera detects them and sends an alert to your smartphone. You can see in real-time your kids as they enter your house.
Some versions even come with audio feature that enables you to speak with your kids. Two-way audio features allow your kids to respond back to you. With this, you are virtually at home to welcome them and ask about how their day went.
Aside from seeing your kids, you can also see who they're coming home with. Perhaps they have brought their friends or other kids at home too. With doorbell camera, your kids can't lie to you even when you're gone.
I bet all parents want their kids to be a diligent student and not goof around. A doorbell camera can help you with that as you can also keep track of their activities, whether they are going home on time – not too early or too late. No need to guess what time they get home.
But most important of all, video doorbell cameras can help you spot any unscrupulous individuals lurking around your home. When you see any suspicious person in your front door, you can immediately do something to prevent them from doing any hideous plans.
Smart locks
Keyless entry offers better security and protection to your kids. Aside from the fact that physical keys can be easily lost by young children, they are also easy to break, especially for an experienced burglar. With smart locks, your kids don't need to bring any physical keys. You can create a unique user code that they can use to unlock the front door.
Usually, smart locks are connected to the home security system. Once the front door is successfully unlocked (using the enrolled access code), the security system recognizes the authorized entry. Some models even send a notification to your smartphone every time the front door is opened.
Another benefit of smart locks is that custom actions can be created. For instance, you can set the front door to lock automatically after two minutes. So even if your kids forget to lock the door upon entry, they are still secure and safe because of this function.
There are some more advanced models that are equipped with biometric access system. With these locking technologies, your kids just need to use their thumb mark or face to open the front door. This guarantees maximum security for your children but also comes for a price!
GPS Tracker
You want your kids to explore and discover the world but, at the same time, you want them to be safe. By using a GPS tracker, you can let them roam while having the peace of mind. A GPS tracker gives you the exact location of your kids, whether they are at school, home, or around the neighborhood.
Unlike older versions, the best kid GPS tracker today provides a more accurate location of your kids' whereabouts. In case they head out to a place of danger, you can call them up or fetch them. This is also proves useful when you are going out such as in the mall, park or outdoors. With a tracker, you won't ever lose your kid.
Final Thoughts
Parenting shouldn't be worrisome or stressful. With the aid of smart technologies, you can be an amazing mum or dad even when you're away. Investing in these technologies can give you a peace of mind. But even with all these technologies, you shouldn't forget that being physically present for your kids is still the best!
Meet Sam Jacobs – The Young Prodigy and Creator of a multi-million-dollar Fortune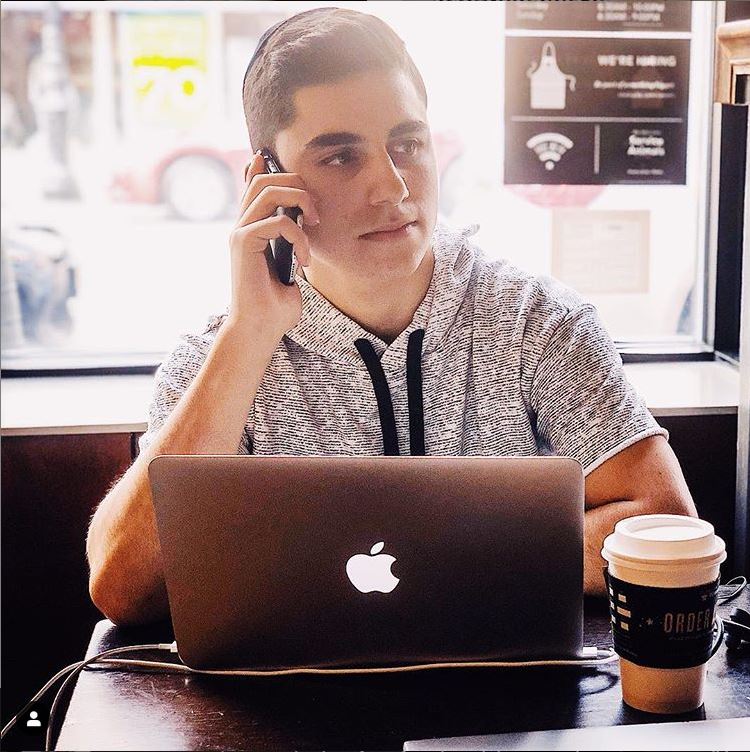 It is fair to say that there hasn't been a better time than the present to start an online business. E-commerce, blogs, services – irrespective of the niche, it is more than possible to go about creating a multi-million dollar empire with some dedication, hard work, and ingenuity. Meet Sam Jacobs – the 18-year-old American prodigy who has successfully cracked the code behind e-commerce marketing and made more than millions of dollars in the process.
Sam got his start back in his early school days on a much smaller scale when he was just selling candy bars. Realizing his potential as he grew older, he channeled his entrepreneurial spirit by taking the leap at the age of 16 and starting a Shopify dropshipping business. For the first few months, as Sam recalls, he had to put in a lot of effort and grind relentlessly to take his dropshipping venture off the ground. For the first few months into his business, he hardly saw any success, but his determination to keep going in the face of zero results eventually led him to prominence. During the period when he turned 18, Sam's sales catapulted to over a million dollar, and since then, he hasn't looked back.
Besides successfully running his own e-commerce business, Sam founded two other companies where he continues to serve as the CEO. With that, he has also been mentoring and educating thousands of others who are interested in becoming entrepreneurs and exploring the scope of business in the e-commerce space. Through his website and an Instagram page, he teaches and inspires his followers to explore the path of entrepreneurship.
Owing to his personal background, Sam realized the importance of working hard at a very young age. Today, he credits all his success to his family and friends who showed faith in him. For his exceptional work, he has been featured in some of the leading publications across the world, and in all of them, he has spoken about having the right mindset and the will to put in efforts.
He advises the next wave of entrepreneurs to find the 'WHY' factor and the reason that drives them to wake up every morning. "Once you have identified this WHY in life, the next step is to break it down into small goals and work towards achieving them," says Sam.
Just like any other entrepreneur, Sam too has faced his fair share of difficulties in reaching the pinnacle. However, it was his perseverance that brought him results. Sam's ingenuity to achieve so much helped him in getting endorsed by the likes of Tai Lopez and Grant Cardone among other renowned personalities. Besides, he frequently flies across the United States to share his entrepreneurial experience and speak on the art of making money online.
The story of Sam Jacobs sets an example that the path to discover the sweet spot of success is not an easy one, but the ones who sail through the rocky waters, survive in the long run.