Finest Heritage Homestays of Jaipur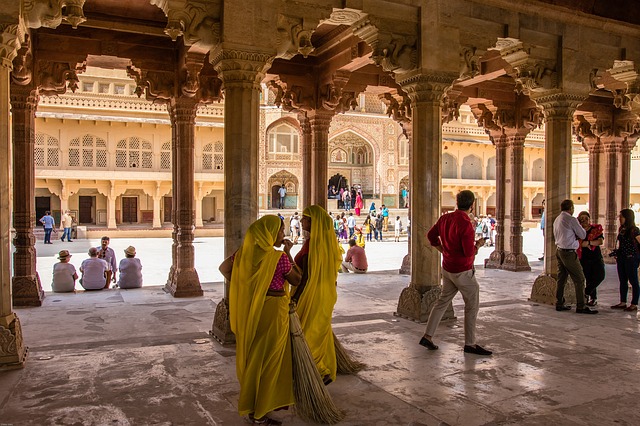 The Pink City embodies elegance, charm, and royalty in its every frame. It is a magical mix of heritage and deep-rooted tradition along with modern urban trappings in the right places. This is quite evident in its red sandstone and marble structures and yet, you will find sleek and swanky hotels, homestays, and plush retreats that will make you feel regal. The best way to experience the famous hospitality of Rajasthan's capital is to find the right place to stay and enjoy what the city has to offer to its visitors. Also always remember to book an AC Delhi to Jaipur taxi, because it can get hot, really hot. And where else can you experience the true flavor of a community than one of its homes?
The culture of homestays are not new to Jaipur, but more of a classic Rajasthani tradition, dating back to ages ago, when emissaries and travelers would be accommodated at the courts of the rajas and maharajas, allowing them an insight into the royal life and traditions. But a lot has changed in the ways people travel and explore these days, and yet, they want to experience the old world vibes. And that is why homestays in Jaipur have grown to be the next best thing in the city. Each of these places was once heritage villas or estates belonging to famous families of Rajasthan or old residents of the city, which are now turned into elegant accommodations for travelers who can experience the warmth of homely hospitality with a touch of modern.
We bring you some of the finest homestays in Jaipur so you can experience the ultimate Rajasthani hospitality and heritage.
Barwara Kothi
This erstwhile colonial villa is regarded as one of the finest heritage homestays of Jaipur. The lavish building dates back to the early 20th century spreads across a sprawling 2000 square yards. It once belonged to the royal family of Barwara who used this property as their primary residence. The property features numerous spacious rooms and suites, each with necessary modern amenities and fitted with vintage furniture, antiques, and old photographs that depict the history of this building.
Star Rating: *****
Corner Cottage
This elegant property is popular for its location and its quaint charm. Conveniently located in the middle of a residential center, Corner Cottage provides easy access to the airport, railway station, and all the prominent monuments and lifestyle options of Jaipur. The family-run homestay features tastefully done interiors, modern amenities along with the vibes of a quintessential Rajasthani home. The highlight of this property is the cozy sunroom and homemade traditional cuisine, for guests to relish every day. You can also request for a special barbecue.
Star Rating: ***
Rawla Rawatsar
This highly rated homestay of Jaipur is particularly known for its romantic atmosphere, and hence, perfect for couples looking for a romantic getaway. The property features well-facilitated rooms with a mix of traditional and modern silhouettes, classic wood furniture and warm vibes. The hosts can also help make arrangements for you to do local sightseeing tours. Being close to the central bus station and railway station, you can easily access the city center from this place.
Start Rating: ****
Suraj Niwas
One of the oldest heritage properties of the city, the Suraj Niwas is highly regarded among property owners and locals. Built in the mid-nineties, this villa was once inhabited by the Thikana family of Shekhawati and is still owned and run by them. The owners have managed to keep the heritage alive by maintaining its colonial look and serving their guests with the most authentic hospitality. The villa features opulent, spacious rooms that attract domestic and international travelers alike.
Star Rating: *****
Kalpana Yoga Homestay
While most homestays provide you comfort, luxury, and pampering, this homestay is driven more towards providing travelers home with a healing touch. The host is a renowned yoga guru and a holistic living advisor who offers a lovely home, delectable home-made food, along with offering you wellness advise, if you so seek. The property is also visually a delightful abode with eclectic décor and all necessary amenities. This is perfect for those who want a de-stressing holiday without going to a wellness retreat.
Star Rating: ****
Pink City Homestay
Located at a stone throw distance from the city airport, this cozy homestay is a perfect blend of modern and tradition. Owned and operated by an older couple, this home offers a warm and peaceful ambiance. The hosts are environmentally conscious and offer eco-friendly facilities, to make your stay an exceptional experience.
Star Rating: ***
Reaching Jaipur
The state capital of Jaipur is well-connected to all major Indian cities by rail, road, and air. You can even book a cab from any city nearby and drive down to Jaipur. If you are reaching the city by air or rail and want to do a local tour, you can always book a reliable and comfortable Tempo Traveller in Jaipur, especially if you are vacationing with a huge family.
On your next trip to Jaipur, forgo the fancy hotels and upscale retreats and experience an authentic home environment at any of these beautiful homestays!
6 Reasons to Try Cannabis Edibles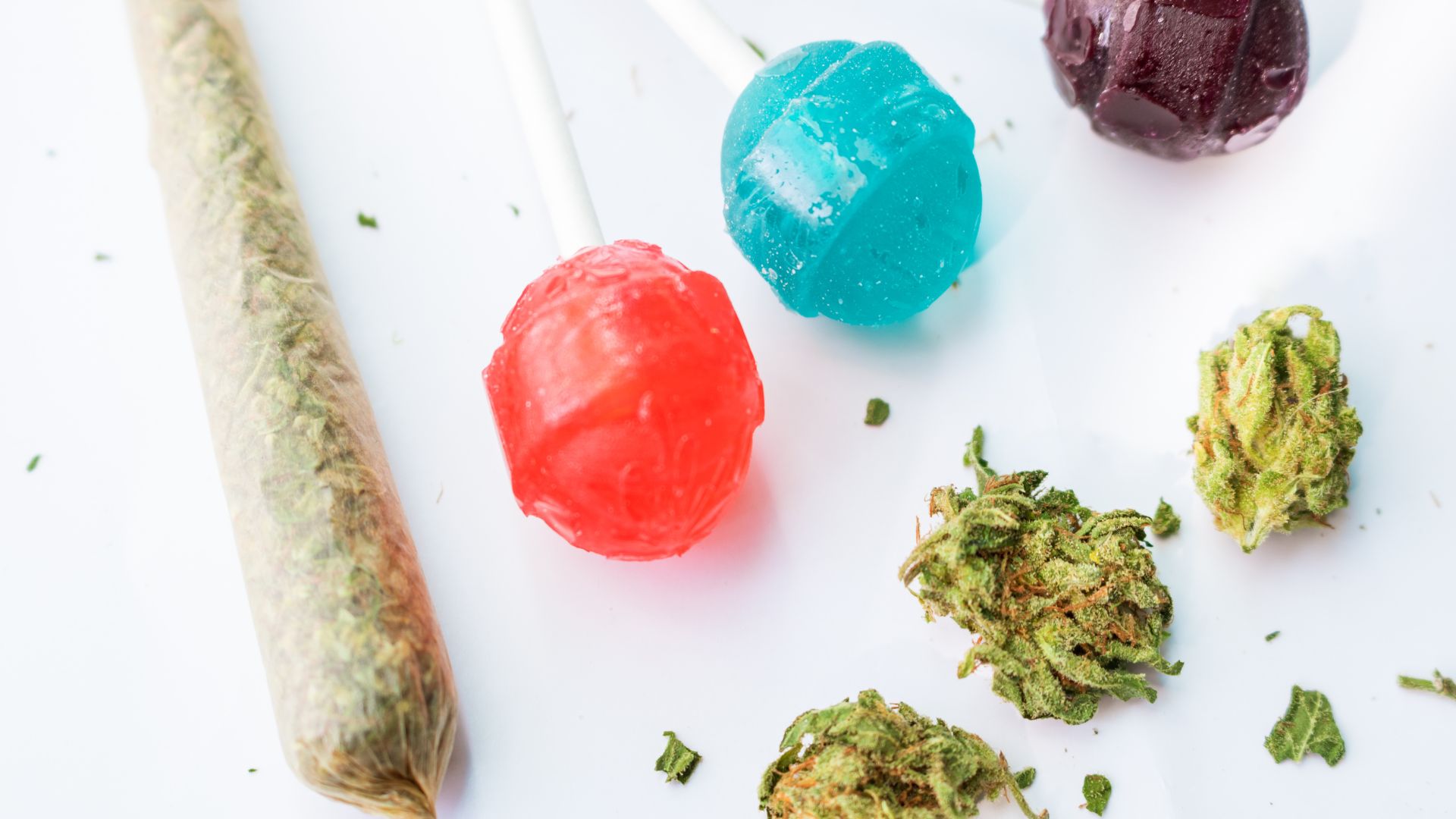 Are you looking for a reason to try cannabis edibles? If you're wondering if there are benefits to edibles that you can't get with other forms of cannabis, the answer is yes. Here are some of the best reasons to try cannabis edibles.
Some edibles are boosted
When you smoke cannabis flower, you're only getting cannabis. That's not a bad thing, but there are brands that sell edibles that have been boosted with other ingredients. For instance, you've probably seen capsules with added herbs to help you sleep – the same is true for edibles. 
One of the newer enhanced cannabis edibles are the Bits adaptogen-boosted edibles. These new cannabis edibles contain just 5mg of THC per Bit so you don't overdo anything. Each flavor is packed with a unique blend of adaptogens like ashwagandha, reishi, elderflower, lemon balm, ginseng, guarana, and rose hip.
Why adaptogens? Adaptogens have been proven to have a positive impact on the central nervous system by decreasing sensitivity to stressors. In other words, adaptogens reduce stress and anxiety and contribute to an overall sense of wellbeing. When you consume cannabis edibles boosted by adaptogens, you're going to feel more relaxed.
Edibles provide precise and consistent dosing
One of the best reasons to try edibles is for precise and consistent dosing. When edibles are made, the cannabis is thoroughly and evenly mixed in, so each serving has the intended dosage when the final product is made. In addition, premium cannabis brands like Verano lab test each batch to ensure quality and consistency with all of their products, including cannabis edibles. 
When you smoke flower, you won't always get the same amount of THC. It's nearly impossible to know how much THC or CBD you're getting from smoking flower. Even when you smoke the same strain in the same amount, the THC and other cannabinoids are distributed unevenly throughout each bud. 
If precise and consistent dosing is important to you, then edibles are going to be your favorite cannabis delivery method.
Edibles are tasty
Edibles taste good, so why not try them? It's just like eating a snack or a treat, but with a purpose. If you've avoided trying cannabis tinctures or oil because you don't like the flavor, that's understandable. Edibles are different because the taste of cannabis itself can be easily masked. 
Brands go out of their way to come up with recipes that taste good because they know some people don't like the strong flavor of cannabis. Edibles like brownies, cookies, and chocolate bars usually just taste like any other cookie, brownie, or chocolate bar. Premium cannabis brands will also use quality ingredients to produce the best cannabis-infused gummies, hard candies, and baked goods.
Edibles are easy to carry
If you want to carry your cannabis around discreetly, that's easiest with edibles. They usually come in smaller packages that you can fit into a pocket or bag, and edibles are easy to eat without anyone suspecting you're consuming cannabis.
When carrying edibles, be smart about where you bring them. Make sure you know where you can and can't have them. If you're headed to the airport of a government building, for example, you'll want to leave your edibles at home. 
The effects of edibles last for a long time
Smoking flower is great when you need relief quickly, but when you want the effects to last a long time, edibles are your best option. When you ingest cannabis, it takes longer for the effects to kick in, but those effects will last for a much longer time. You also don't need to consume as much cannabis to get these long-lasting effects.
Everyone is different, and the timing depends on a multitude of factors like our metabolism and whether you've eaten or have an empty stomach. However, in general, it takes between 30 minutes and 4 hours to start feeling the effects of edibles. From there, the effects can last a few hours or even up to twelve hours. This is why many people take edibles before going to bed – getting that full impact while they sleep makes them wake up feeling incredibly rested.
Edibles are a great alternative to smoking
Although smoking cannabis is probably the most popular consumption method, it's not for everyone. Edibles won't expose you to the potentially harmful effects of smoking. If you've been avoiding trying cannabis because you thought you had to smoke it, edibles are the perfect opportunity for you to try cannabis. 
Already familiar with edibles? Try something new
If you've been consuming cannabis edibles for a while, maybe it's time to try something new. If you've always been into baked goods, branch out and try some beverages, chocolate bars, or even an adaptogen-boosted cannabis gummy for example. There are plenty of edibles to choose from so you can be sure you'll find something new that you can enjoy.