Finest Heritage Homestays of Jaipur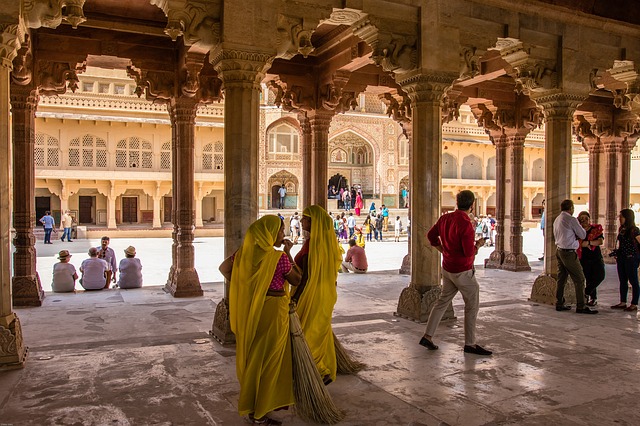 The Pink City embodies elegance, charm, and royalty in its every frame. It is a magical mix of heritage and deep-rooted tradition along with modern urban trappings in the right places. This is quite evident in its red sandstone and marble structures and yet, you will find sleek and swanky hotels, homestays, and plush retreats that will make you feel regal. The best way to experience the famous hospitality of Rajasthan's capital is to find the right place to stay and enjoy what the city has to offer to its visitors. Also always remember to book an AC Delhi to Jaipur taxi, because it can get hot, really hot. And where else can you experience the true flavor of a community than one of its homes?
The culture of homestays are not new to Jaipur, but more of a classic Rajasthani tradition, dating back to ages ago, when emissaries and travelers would be accommodated at the courts of the rajas and maharajas, allowing them an insight into the royal life and traditions. But a lot has changed in the ways people travel and explore these days, and yet, they want to experience the old world vibes. And that is why homestays in Jaipur have grown to be the next best thing in the city. Each of these places was once heritage villas or estates belonging to famous families of Rajasthan or old residents of the city, which are now turned into elegant accommodations for travelers who can experience the warmth of homely hospitality with a touch of modern.
We bring you some of the finest homestays in Jaipur so you can experience the ultimate Rajasthani hospitality and heritage.
Barwara Kothi
This erstwhile colonial villa is regarded as one of the finest heritage homestays of Jaipur. The lavish building dates back to the early 20th century spreads across a sprawling 2000 square yards. It once belonged to the royal family of Barwara who used this property as their primary residence. The property features numerous spacious rooms and suites, each with necessary modern amenities and fitted with vintage furniture, antiques, and old photographs that depict the history of this building.
Star Rating: *****
Corner Cottage
This elegant property is popular for its location and its quaint charm. Conveniently located in the middle of a residential center, Corner Cottage provides easy access to the airport, railway station, and all the prominent monuments and lifestyle options of Jaipur. The family-run homestay features tastefully done interiors, modern amenities along with the vibes of a quintessential Rajasthani home. The highlight of this property is the cozy sunroom and homemade traditional cuisine, for guests to relish every day. You can also request for a special barbecue.
Star Rating: ***
Rawla Rawatsar
This highly rated homestay of Jaipur is particularly known for its romantic atmosphere, and hence, perfect for couples looking for a romantic getaway. The property features well-facilitated rooms with a mix of traditional and modern silhouettes, classic wood furniture and warm vibes. The hosts can also help make arrangements for you to do local sightseeing tours. Being close to the central bus station and railway station, you can easily access the city center from this place.
Start Rating: ****
Suraj Niwas
One of the oldest heritage properties of the city, the Suraj Niwas is highly regarded among property owners and locals. Built in the mid-nineties, this villa was once inhabited by the Thikana family of Shekhawati and is still owned and run by them. The owners have managed to keep the heritage alive by maintaining its colonial look and serving their guests with the most authentic hospitality. The villa features opulent, spacious rooms that attract domestic and international travelers alike.
Star Rating: *****
Kalpana Yoga Homestay
While most homestays provide you comfort, luxury, and pampering, this homestay is driven more towards providing travelers home with a healing touch. The host is a renowned yoga guru and a holistic living advisor who offers a lovely home, delectable home-made food, along with offering you wellness advise, if you so seek. The property is also visually a delightful abode with eclectic décor and all necessary amenities. This is perfect for those who want a de-stressing holiday without going to a wellness retreat.
Star Rating: ****
Pink City Homestay
Located at a stone throw distance from the city airport, this cozy homestay is a perfect blend of modern and tradition. Owned and operated by an older couple, this home offers a warm and peaceful ambiance. The hosts are environmentally conscious and offer eco-friendly facilities, to make your stay an exceptional experience.
Star Rating: ***
Reaching Jaipur
The state capital of Jaipur is well-connected to all major Indian cities by rail, road, and air. You can even book a cab from any city nearby and drive down to Jaipur. If you are reaching the city by air or rail and want to do a local tour, you can always book a reliable and comfortable Tempo Traveller in Jaipur, especially if you are vacationing with a huge family.
On your next trip to Jaipur, forgo the fancy hotels and upscale retreats and experience an authentic home environment at any of these beautiful homestays!
Samuel Leeds Buys Shares In Property Tribes; Says He Wants To Make It Better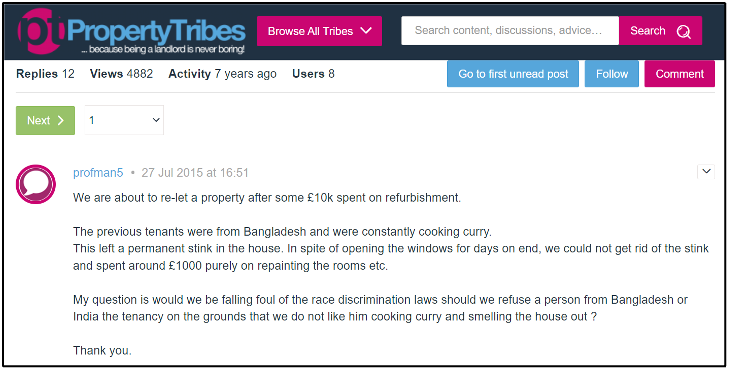 People in UK property circles may be familiar with the very public dispute between former MTV presenter, property investor, and community manager of the company Property Tribes, Vanessa Warwick, & property investment trainer and owner of the company 'Property Investors', Samuel Leeds; as Leeds has accused Warwick of assisting with racism and discrimination against ethnic minority tenants. In recent news, Samuel Leeds was reported to have bought a 35% share of the company Property Tribes, making him officially now a person of significant control at Property Tribes.
Warwick established Property Tribes to accumulate wisdom from various property owners and landlords to create a place of guidance for people in the industry to do business better. According to the company,
"We wanted to create a free use, safe, and agenda-free place for landlords to get information from a "hive mind", not a singularity, so that they could learn and grow their property business."

However, in one of his recent videos, Samuel Leeds pointed out blatant support of racism in some of the advice coming from Warwick herself. As one of the landlords asks on the forum – if they would be implicated by the race discrimination laws in the UK for refusing tenancy to Bangladeshi families as the landlord is not fond of the smell of their staple food, curry; Vanessa Warwick herself is seen advising against mentioning the reason for said refusal, thus averting the legal repercussions altogether.
In the video, Leeds points out several more situations where Warwick has behaved in a racist manner. In fact, she has become a new advisor on the panel of the UK's Property Redress Scheme and has been under criticism in their forum as well for supporting discrimination against ethnic minorities.
Warwick also expressed strong disapproval of Leeds as a property trainer citing the reason that his students came from the "vulnerable" demographic. Leeds called out the racist mindset in this reasoning, as in reality, his students predominantly come from ethnic minorities and don't fall in the "vulnerable" category. He began drawing attention to the issue over his YouTube channel and his website, and ended up facing severe disparagement from Warwick and her followers. Leeds finally sued Warwick for defamation and she brought a counter lawsuit for six-figure damages.
In an attempt to put an end to the battle once and for all, Samuel Leeds reports to have bought a share, 35% to be exact, of the company, Property Tribes. Even though he is only a minority shareholder and will have limited control, Leeds believes he can make a difference in "cleaning up the company" and reduce racism in the forum.
He jokingly adds,
"Because they trolled me, I wanted to at least get paid… Like Michael Jackson did to Eminem."
Leeds pledges that any money he makes off this transaction will be donated to charitable organisations that tackle racism and online bullying. In addition, Leeds will donate an extra £50,000 to organisations that fight hatred in the UK. With this move, he is determined to take a strong stand against all discriminations in the property sector or any other industry.