Five Reasons Why You Should Consider Dental Implants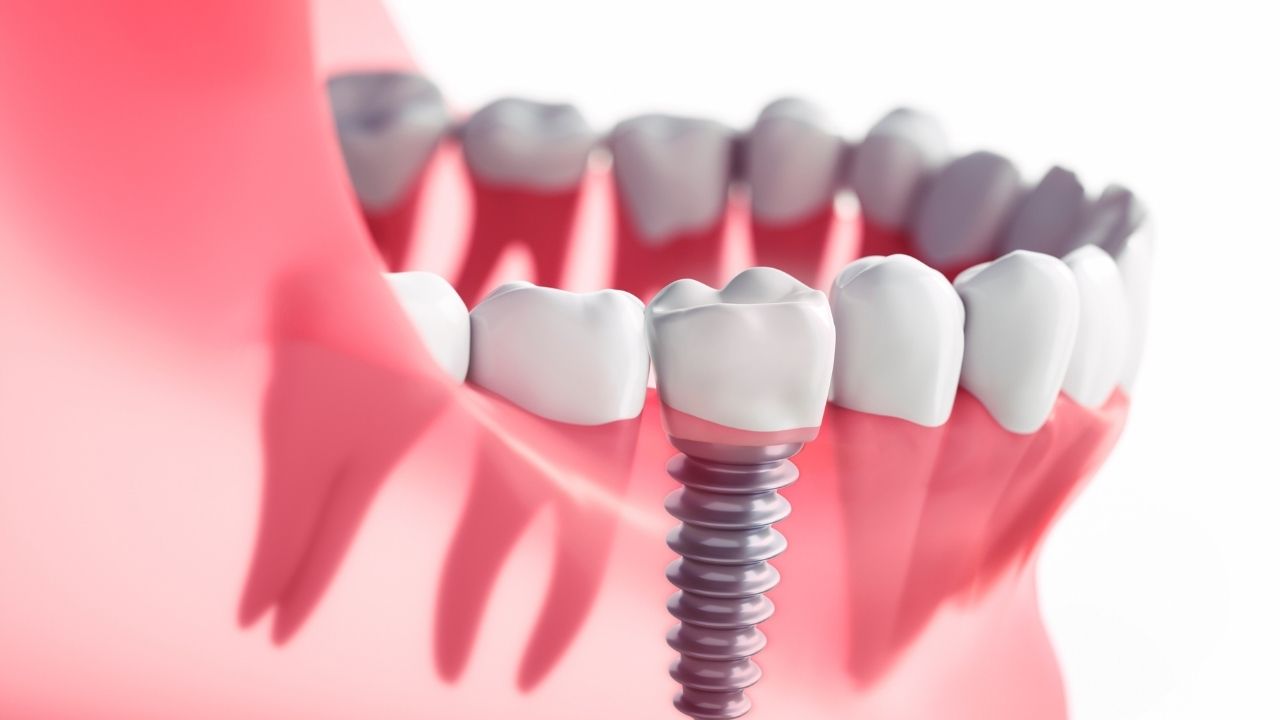 A pristine smile is widely believed to be the key to successful social attractions and interactions. However, many people are self-conscious about smiling, often if they have a missing tooth. You should not have to fret in a smiling photo with your friends because of teeth gaps. The three cosmetic solutions you can consider are bridges, dentures, and SEDA Dental implants. Dental implants are fast gaining popularity in tooth replacement. Dental implants are a wonderful choice for a variety of reasons.
The alveolar bone supports teeth rebuilds from simulation of the teeth above it. There is no simulation when you have a missing tooth and stops the bone from remodeling. The ripple effect is a weaker jawbone which weakens the remaining teeth and makes you look years older than you are. Dental implants continuously stimulate the bone and prevent jawbone erosion. 
When you have Ill-fitting dentures, they can pop out when you laugh or if the adhesive wears out. This slippage is embarrassing. You will have to learn to hold them in place with your cheek muscles. Dental implants alleviate the strain of holding them in place. The titanium anchor is embedded directly into your jawbone, giving you the prosthetic support needed. During healing, the jawbone grows around it and adds stability.
Implants are the closest solution to replace natural teeth as you can get. The downside to dentures and bridges is a demanding cleaning routine. Using the wrong cleaning regimen will cause an unpleasant smell. Dental implants resemble your natural teeth and therefore you will not need a complete overhaul of your oral hygiene routine. Dentists recommend brushing your teeth twice a day and flossing as you would natural teeth in order to maintain the durability of the implants.
The long-term upkeep costs for maintaining bridges and dentures surpass dental implant costs. Implants are durable and you will expect them to last as long as your natural teeth while taking care of them. Dentures require you to replace them after a while and you will incur this cost at every replacement. Dental implants are the solution that maintains both your dental and financial health.
The perfect teeth replacement solution for your teeth has a cosmetic finish as good as its prosthetics. Teeth replacement solutions make you self-conscious of your smile. Advanced technology has made it possible for implants to produce surface finishing that resembles your natural teeth while maintaining their strength. You can eat anything and smile confidently with implants in place, ensuring your smile looks as great as it feels.
Conclusion
Modern technology aided by CAD/CAM enables you to specify the type of dental implant you want and the surface finish. State-of-the-art technologies allow you to view how the implant will fit in your teeth before they perform the surgery. Dental health impacts your social life and you should go to great lengths in maintaining it. Getting a dental implant is the noblest thing you will do regarding your oral health.
Frog Fuel Collagen Protein Supplements: 'New Year-New You' Health Resolutions Demand New Tactic for 2023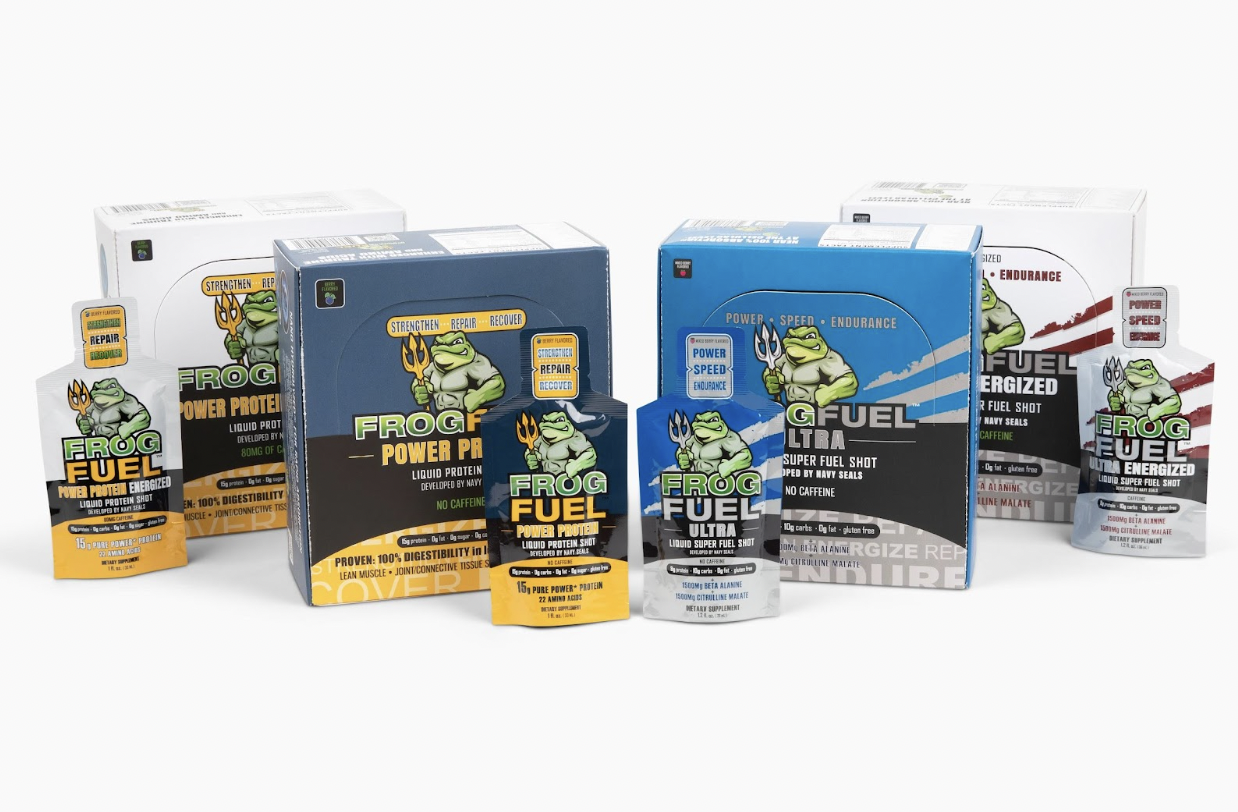 Engaging the tradition of New Year's resolutions can be conflicting, discouraging, exhausting—and predictable.
Year after year after year, many of us indulge in excess when it comes to eating, drinking and holiday revelry during the month of December.
Then, come December 26, we're focusing much of our energy on convincing ourselves that when the coming New Year arrives, as soon as that clock strikes midnight on Jan. 1, in fact, everything is going to change for the better. We will once again be exercising, eating well, getting plenty of sleep and avoiding unhealthy food and drink.
So, uh, how's that been working for ya so far in 2023? That's what we thought.
The team at OP2 Labs, developers of Frog Fuel, a clinically-proven, high-quality, nano-hydrolyzed collagen protein supplement, embraces the whole, "New Year-New You" approach to new beginnings for your health. In concept, on paper, it's all good stuff. 
But OP2 Labs is a cutting-edge company that launched as a startup and has been ranked three years running as one of the nation's 5000 fastest-growing companies.
As such, the team spends too much time on the core mission of Frog Fuel—boosting athletic performance by expediting recovery from workouts and injuries—to get bogged down in New Year's resolutions mired in old patterns that revolve around the failed philosophy of, "We do things this way because we've always done things this way!"
Your "New Year-New You" strategy for health and wellness demands an upgrade. It demands Frog Fuel.
"What you want to be trying are the newest things, the most up-to-date products, based on the most up-to-date science—to get you where you need to be as far as resolutions, your health, your outlook for the coming year are concerned," said OP2 Labs Chief Marketing Officer Aaron Saari. "You don't just want to use a nutrition plan from the 1920s, or even the 1990s. You want to use a nutrition plan that someone created in the last year, based on the most up to date studies." 
Frog Fuel has been fortified to be a complete protein, unlike other collagen supplements. And unlike a powder supplement, Frog Fuel is ready-to-drink and highly-concentrated, with four times more protein per liquid ounce than a protein shake. 
Frog Fuel is also fully-digestible within minutes of consumption, which is important for anyone striving to keep those New Year's resolutions. Athletes who incorporate Frog Fuel into their exercise and competition regimen—including gym rats and those who compete in professional football, MMA and triathlons—are left with less sloshing around in their stomachs during and after workouts. 
All of this leads back to the promise—or futility—of that New Year's resolution.
"If you had a hard time doing it last year, or for many years, don't just try the same thing again this year," Aaron said. "Try collagen protein instead of whey protein or plant protein; try a ready-to-drink protein instead of a powder; try a company that actually has science backing their products, instead of one that just has some big name tied to it. You have to think far beyond just, 'New Year-New You.' You need a new tactic."
Frog Fuel is your new tactic. 
"Frog Fuel is what people are using to reach their goals in 2023," Aaron said. "It's what they weren't using in 2022."
Visit frogfuel.com for information.